The 1987 YEAR IN FOOTBALL
Washington Redskins (11-4)
Head Coach: Joe Gibbs
Passing Leader: Jay Schroeder (1878)
Rushing Leader: George Rogers (613)
Receiving Leader: Gary Clark (56-1066)
Indianapolis Colts (9-6)
Head Coach: Ron Meyer
Passing Leader: Jack Trudeau (1587)
Rushing Leader: Eric Dickerson (1011)
Rec. Leader: Bill Brooks (51-722)
Dallas Cowboys (7-8)
Head Coach: Tom Landry
Passing Leader: Danny White (2617)
Rushing Leader: Herschel Walker (891)
Receiving Leader: Herschel Walker (60-715)
New England Patriots (8-7)
Head Coach: Raymond Berry
Passing Leader: Tony Eason (1183)
Rushing Leader: Tony Collins (474)
Receiving Leader: Tony Collins (44-347)
St. Louis Cardinals (7-8)
Head Coach: Gene Stallings
Passing Leader: Neil Lomax (3387)
Rushing Leader: Stump Mitchell (781)
Receiving Leader: J.T. Smith (91-1117)
Miami Dolphins (8-7)
Head Coach: Don Shula
Passing Leader: Dan Marino (3245)
Rushing Leader: Troy Stadford (619)
Receiving Leader: Troy Stafdford (48-457)
Philadelphia Eagles (7-8)
Head Coach: Buddy Ryan
Passing Leader: Randall Cunningham (2786)
Rushing Leader: Anthony Toney (473)
Receiving Leader: Mike Quick (46-790)
Buffalo Bills (7-8)
Head Coach: Marv Levy
Passing Leader: Jim Kelly (2798)
Rushing Leader: Ronnie Harmon (485)
Receiving Leader: Andre Reed (57-752)
New York Giants (6-9)
Head Coach: Bill Parcells
Passing Leader: Phil Simms (2230)
Rushing Leader: Joe Morris (658)
Receiving Leader: Mark Bavaro (55-687)
New York Jets (6-9)
Head Coach: Joe Walton
Passing Leader: Ken O'Brien (2696)
Rushing Leader: Freeman McNeil (530)
Receiving Leader: Al Toon (68-976)
Chicago Bears (11-4)
Head Coach: Mike Ditka
Passing Leader: Jim McMahon (1639)
Rushing Leader: Walter Payton (533)
Receiving Leader: Neal Anderson (47-467)
Minnesota Vikings (8-7)
Head Coach: Jerry Burns
Passing Leader: Wade Wilson (2106)
Rushing Leader: Darrin Nelson (642)
Receiving Leader: Anthony Carter (38-922)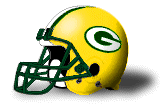 Green Bay Packers (5-9-1)
Head Coach: Forrest Gregg
Passing Leader: Randy Wright (1507)
Rushing Leader: Kenneth Davis (413)
Receiving Leader: Walter Stanley (38-672)
Tampa Bay Buccaneers (4-11)
Head Coach: Ray Perkins
Passing Leader: Steve DeBerg (1891)
Rushing Leader: James Wilder (488)
Receiving Leader: James Wilder (40-328)
Detroit Lions (4-11)
Head Coach: Daryl Rodgers
Passing Leader: Chuck Long (2598)
Rushing Leader: James Jones (342)
Receiving Leader: Pete Mandley (58-720)
San Francisco 49ers (13-2)
Head Coach: Bill Walsh
Passing Leader: Joe Montana (3054)
Rushing Leader: Roger Craig (815)
Receiving Leader: Roger Craig (66-492)
New Orleans Saints (12-3)
Head Coach: Jim Mora
Passing Leader: Bobby Hebert (2119)
Rushing Leader: Rueben Mayes (917)
Receiving Leader: Eric Martin (44-778)
Los Angeles Rams (6-9)
Head Coach: John Robinson
Passing Leader: Jim Everett (2064)
Rushing Leader: Charles White (1374)
Receiving Leader: Henry Ellard (51-799)
Atlanta Falcons (3-12)
Head Coach: Marion Campbell
Passing Leader: Scott Campbell (1728)
Rushing Leader: Gerald Riggs (875)
Receiving Leader: Floyd Dixon (36-600)
SUNDAY SEPTEMBER 7
DENVER 40, Seattle 17 TAMPA BAY 48, Atlanta 10
ST. LOUIS 24, Dallas 13 NEW ENGLAND 28, Miami 21
HOUSTON 20, LA Rams 16 Cincinnati 23, INDIANAPOLIS 21
NEW ORLEANS 28, Cleveland 21 MINNESOTA 34, Detroit 19
KANSAS CITY 20, San Diego 13 LA Raiders 20, GREEN BAY 0
PITTSBURGH 30, San Francisco 17 NY Jets 31, BUFFALO 28
WASHINGTON 34, Philadelphia 24
MONDAY SEPTEMBER 14
CHICAGO 34, NY Giants 19
NFC EASTERN DIVISION AFC EASTERN DIVISION
Washington 1 0 0 1.000 34 24 New England 1 0 0 1.000 28 21
St. Louis 1 0 0 1.000 24 13 NY Jets 1 0 0 1.000 31 28
NY Giants 0 1 0 .000 19 34 Miami 0 1 0 .000 21 28
Philadelphia 0 1 0 .000 24 34 Buffalo 0 1 0 .000 28 31
Dallas 0 1 0 .000 13 24 Indianapolis 0 1 0 .000 21 23
NFC CENTRAL DIVISION AFC CENTRAL DIVISION
Chicago 1 0 0 1.000 34 19 Houston 1 0 0 1.000 20 16
Minnesota 1 0 0 1.000 34 19 Pittsburgh 1 0 0 1.000 30 17
Tampa Bay 1 0 0 1.000 48 10 Cincinnati 1 0 0 1.000 23 21
GREEN BAY 0 1 0 .000 0 20 Cleveland 0 1 0 .000 21 28
Detroit 0 1 0 .000 19 34 AFC WESTERN DIVISION
NFC WESTERN DIVISION Denver 1 0 0 1.000 40 17
New Orleans 1 0 0 1.000 28 21 LA Raiders 1 0 0 1.000 20 0
San Francisco 0 1 0 .000 17 30 Kansas City 1 0 0 1.000 20 13
Atlanta 0 1 0 .000 10 48 San Diego 0 1 0 .000 13 20
LA Rams 0 1 0 .000 16 20 Seattle 0 1 0 .000 17 40
SUNDAY SEPTEMBER 20
Green Bay 17, Denver 17 (T) at Mil SEATTLE 43, Kansas City 14
Miami 23, INDIANAPOLIS 10 CLEVELAND 34, Pittsburgh 10
Dallas 16, NY GIANTS 14 BUFFALO 34, Houston 30
PHILADELPHIA 27, New Orleans 17 San Francisco 27, CINCINNATI 26
ATLANTA 21, Washington 20 SAN DIEGO 28, St. Louis 24
LA RAIDERS 27, Detroit 7 CHICAGO 20, Tampa Bay 3
Minnesota 21, LA RAMS 16
MONDAY SEPTEMBER 21
NY JETS 43, New England 24
NFC EASTERN DIVISION AFC EASTERN DIVISION
Washington 1 1 0 .500 54 45 NY Jets 2 0 0 1.000 74 52
St. Louis 1 1 0 .500 48 41 New England 1 1 0 .500 52 64
Dallas 1 1 0 .500 29 38 Miami 1 1 0 .500 44 38
Philadelphia 1 1 0 .500 51 51 Buffalo 1 1 0 .500 62 61
NY Giants 0 2 0 .000 33 50 Indianapolis 0 2 0 .000 31 46
NFC CENTRAL DIVISION AFC CENTRAL DIVISION
Chicago 2 0 0 1.000 54 22 Houston 1 1 0 .500 50 50
Minnesota 2 0 0 1.000 55 35 Pittsburgh 1 1 0 .500 40 51
Tampa Bay 1 1 0 .500 51 30 Cincinnati 1 1 0 .500 49 48
GREEN BAY 0 1 1 .250 17 37 Cleveland 1 1 0 .5000 55 38
Detroit 0 2 0 .000 26 61 AFC WESTERN DIVISION
NFC WESTERN DIVISION LA Raiders 2 0 0 1.000 47 7
New Orleans 1 1 0 .500 45 48 Denver 1 0 1 .750 57 34
San Francisco 1 1 0 .500 44 56 Kansas City 1 1 0 .500 34 56
Atlanta 1 1 0 .500 31 68 San Diego 1 1 0 .500 41 44
LA Rams 0 2 0 .000 32 41 Seattle 1 1 0 .500 60 54
SUNDAY OCTOBER 4
Chicago 35, PHILADELPHIA 3 Pittsburgh 28, ATLANTA 12
Houston 40, DENVER 10 Green Bay 23, MINNESOTA 16
Tampa Bay 31, DETROIT 27 NEW ORLEANS 37, LA Rams 10
Indianapolis 47, BUFFALO 6 SEATTLE 24, Miami 20
LA RAIDERS 35, Kansas City 17 Cleveland 20, NEW ENGLAND 10
San Diego 10, CINCINNATI 9 Dallas 38, NY JETS 24
WASHINGTON 28, St. Louis 21
MONDAY OCTOBER 5
San Francisco 41, NY GIANTS 21
NFC EASTERN DIVISION AFC EASTERN DIVISION
Washington 2 1 0 .667 82 66 NY Jets 2 1 0 .667 98 90
Dallas 2 1 0 ,667 67 62 New England 1 2 0 .333 62 84
St. Louis 1 2 0 .333 69 69 Miami 1 2 0 .333 64 62
Philadelphia 1 2 0 .333 54 86 Buffalo 1 2 0 .333 68 108
NY Giants 0 3 0 .000 54 91 Indianapolis 1 2 0 .333 78 52
NFC CENTRAL DIVISION AFC CENTRAL DIVISION
Chicago 3 0 0 1.000 89 25 Houston 2 1 0 .667 90 60
Minnesota 2 1 0 .667 71 58 Pittsburgh 2 1 0 .667 68 63
Tampa Bay 2 1 0 .667 82 57 Cleveland 2 1 0 .667 75 48
GREEN BAY 1 1 1 .500 40 53 Cincinnati 1 2 0 .333 58 58
Detroit 0 3 0 .000 53 92 AFC WESTERN DIVISION
NFC WESTERN DIVISION LA Raiders 3 0 0 1.000 82 24
New Orleans 2 1 0 .667 82 58 San Diego 2 1 0 .667 51 53
San Francisco 2 1 0 .667 85 77 Seattle 2 1 0 .667 84 74
Atlanta 1 2 0 .333 43 96 Denver 1 1 1 .500 67 74
LA Rams 0 3 0 .000 42 78 Kansas City 1 2 0 .333 51 91
SUNDAY OCTOBER 11
NEW ENGLAND 14, Buffalo 7 CHICAGO 27, Minnesota 7
MIAMI 42, Kansas City 0 Houston 15, CLEVELAND 10
DALLAS 41, Philadelphia 22 INDIANAPOLIS 6, NY Jets 0
Cincinnati 17, SEATTLE 10 San Francisco 25, ATLANTA 17
LA RAMS 31, Pittsburgh 21 Washington 38, NY GIANTS 12
San Diego 17, TAMPA BAY 13 Detroit 19, GREEN BAY 16 (OT)
ST. LOUIS 24, New Orleans 19
MONDAY OCTOBER 12
DENVER 30, LA Raiders 14
NFC EASTERN DIVISION AFC EASTERN DIVISION
Washington 3 1 0 .750 120 78 NY Jets 2 2 0 .500 98 96
Dallas 3 1 0 .750 108 84 New England 2 2 0 .500 76 91
St. Louis 2 2 0 .500 93 88 Miami 2 2 0 .500 106 62
Philadelphia 1 3 0 .250 76 127 Indianapolis 2 2 0 .500 84 52
NY Giants 0 4 0 .000 66 129 Buffalo 1 3 0 .250 75 122
NFC CENTRAL DIVISION AFC CENTRAL DIVISION
Chicago 4 0 0 1.000 116 32 Houston 3 1 0 .750 105 70
Minnesota 2 2 0 .500 78 85 Pittsburgh 2 2 0 .500 89 94
Tampa Bay 2 2 0 .500 95 74 Cleveland 2 2 0 .500 85 63
GREEN BAY 1 2 1 .375 56 72 Cincinnati 2 2 0 .500 75 68
Detroit 1 3 0 .250 72 108 AFC WESTERN DIVISION
NFC WESTERN DIVISION LA Raiders 3 1 0 .750 96 54
San Francisco 3 1 0 .750 110 94 San Diego 3 1 0 .750 68 66
New Orleans 2 2 0 .500 101 82 Denver 2 1 1 .625 97 98
Atlanta 1 3 0 .250 60 121 Seattle 2 2 0 .500 94 91
LA Rams 1 3 0 .250 73 99 Kansas City 1 3 0 .250 51 133
SUNDAY OCTOBER 18
GREEN BAY 16, Philadelphia 10 (OT) New England 21, HOUSTON 7
SAN FRANCISCO 34, St. Louis 28 Cleveland 34, CINCINNATI 0
NY JETS 37, Miami 31 (OT) TAMPA BAY 20, Minnesota 10
ATLANTA 24, LA Rams 20 Denver 26, KANSAS CITY 17
PITTSBURGH 21, Indianapolis 7 BUFFALO 6, NY Giants 3 (OT)
Seattle 37, DETROIT 14 New Orleans 19, CHICAGO 17
San Diego 23, LA RAIDERS 17
MONDAY OCTOBER 19
Washington 13, DALLAS 7
NFC EASTERN DIVISION AFC EASTERN DIVISION
Washington 4 1 0 .800 133 85 NY Jets 3 2 0 .600 135 127
Dallas 3 2 0 .600 115 97 New England 3 2 0 .600 97 98
St. Louis 2 3 0 .400 121 122 Miami 2 3 0 .400 137 99
Philadelphia 1 4 0 .200 86 143 Indianapolis 2 3 0 .400 91 73
NY Giants 0 5 0 .000 69 135 Buffalo 2 3 0 .400 81 125
NFC CENTRAL DIVISION AFC CENTRAL DIVISION
Chicago 4 1 0 .800 133 51 Houston 3 2 0 .600 112 91
Tampa Bay 3 2 0 .600 115 84 Pittsburgh 3 2 0 .600 110 101
GREEN BAY 2 2 1 .500 72 82 Cleveland 3 2 0 .600 119 63
Minnesota 2 3 0 .400 88 105 Cincinnati 2 3 0 .400 75 102
Detroit 1 4 0 .200 86 145 AFC WESTERN DIVISION
NFC WESTERN DIVISION San Diego 4 1 0 .800 91 83
San Francisco 4 1 0 .800 144 122 Denver 3 1 1 .700 123 115
New Orleans 3 2 0 .600 120 99 LA Raiders 3 2 0 .600 113 77
Atlanta 2 3 0 .400 84 141 Seattle 3 2 0 .600 131 105
LA Rams 1 4 0 .200 93 123 Kansas City 1 4 0 .200 68 159
SUNDAY OCTOBER 25
HOUSTON 37, Atlanta 33 San Francisco 24, NEW ORLEANS 22
PHILADELPHIA 37, Dallas 20 INDIANAPOLIS 30, New England 16
WASHINGTON 17, NY Jets 16 NY GIANTS 30, St. Louis 7
Chicago 27, TAMPA BAY 26 Buffalo 34, MIAMI 31 (OT)
SAN DIEGO 42, Kansas City 21 Green Bay 34, DETROIT 33
PITTSBURGH 23, Cincinnati 20 Seattle 35, LA RAIDERS 13
MONDAY OCTOBER 26
CLEVELAND 30, LA Rams 17 MINNESOTA 34, Denver 27
NFC EASTERN DIVISION AFC EASTERN DIVISION
Washington 5 1 0 .833 150 101 NY Jets 3 3 0 .500 151 144
Dallas 3 3 0 .500 135 134 New England 3 3 0 .500 113 128
St. Louis 2 4 0 .333 128 152 Buffalo 3 3 0 .500 115 156
Philadelphia 2 4 0 .333 123 163 Indianapolis 3 3 0 .500 121 89
NY Giants 1 5 0 .167 99 142 Miami 2 4 0 .333 168 133
NFC CENTRAL DIVISION AFC CENTRAL DIVISION
Chicago 5 1 0 .833 160 77 Houston 4 2 0 .667 149 124
GREEN BAY 3 2 1 .583 106 115 Pittsburgh 4 2 0 .667 133 121
Tampa Bay 3 3 0 .500 141 111 Cleveland 4 2 0 .667 149 80
Minnesota 3 3 0 .500 122 132 Cincinnati 2 4 0 .333 95 125
Detroit 1 5 0 .167 119 179 AFC WESTERN DIVISION
NFC WESTERN DIVISION San Diego 5 1 0 .833 133 104
San Francisco 5 1 0 .833 168 144 Seattle 4 2 0 .667 166 118
New Orleans 3 3 0 .500 142 123 Denver 3 2 1 .583 150 149
Atlanta 2 4 0 .333 117 178 LA Raiders 3 3 0 .500 126 112
LA Rams 1 5 0 .167 110 153 Kansas City 1 5 0 .167 89 201
SUNDAY NOVEMBER 1
Tampa Bay 23, Green Bay 17 @ Mil CHICAGO 31, Kansas City 28
SAN DIEGO 27, Cleveland 24 (OT) MIAMI 35, Pittsburgh 24
Washington 27, BUFFALO 7 Indianapolis 19, NY JETS 14
DENVER 34, Detroit 0 Houston 31, CINCINNATI 29
SEATTLE 28, Minnesota 17 New Orleans 38, ATLANTA 0
San Francisco 31, LA RAMS 10 Philadelphia 28, ST. LOUIS 23
NEW ENGLAND 26, LA Raiders 23
MONDAY NOVEMBER 2
DALLAS 33, NY Giants 24
NFC EASTERN DIVISION AFC EASTERN DIVISION
Washington 6 1 0 .857 177 108 Indianapolis 4 3 0 .571 140 103
Dallas 4 3 0 .571 168 158 New England 4 3 0 .571 139 151
Philadelphia 3 4 0 .429 151 186 Buffalo 3 4 0 .429 122 183
St. Louis 2 5 0 .286 151 180 NY Jets 3 4 0 .429 165 163
NY Giants 1 6 0 .143 123 175 Miami 3 4 0 .429 203 157
NFC CENTRAL DIVISION AFC CENTRAL DIVISION
Chicago 6 1 0 .857 191 105 Houston 5 2 0 .714 180 153
Tampa Bay 4 3 0 .571 164 128 Pittsburgh 4 3 0 .571 157 156
GREEN BAY 3 3 1 .500 123 138 Cleveland 4 3 0 .571 173 107
Minnesota 3 4 0 .429 139 160 Cincinnati 2 5 0 .286 124 156
Detroit 1 6 0 .143 119 213 AFC WESTERN DIVISION
NFC WESTERN DIVISION San Diego 6 1 0 .857 160 128
San Francisco 6 1 0 .857 199 154 Seattle 5 2 0 .714 194 135
New Orleans 4 3 0 .571 180 123 Denver 4 2 1 .700 184 149
Atlanta 2 5 0 .286 117 216 LA Raiders 3 4 0 .429 149 138
LA Rams 1 6 0 .143 120 184 Kansas City 1 6 0 .143 117 232
SUNDAY NOVEMBER 8
SAN FRANCISCO 27, Houston 20 Miami 20, CINCINNATI 14
CLEVELAND 38, Atlanta 3 BUFFALO 21, Denver 14
NY GIANTS 17, New England 10 Pittsburgh 17, KANSAS CITY 16
San Diego 16, INDIANAPOLIS 13 MINNESOTA 31, LA Raiders 20
New Orleans 31, LA RAMS 14 Chicago 26, GREEN BAY 24
PHILADELPHIA 31, Washington 27 ST. LOUIS 31, Tampa Bay 28
DETROIT 27, Dallas 17
MONDAY NOVEMBER 9
NY JETS 30, Seattle 14
NFC EASTERN DIVISION AFC EASTERN DIVISION
Washington 6 2 0 .750 204 139 Indianapolis 4 4 0 .500 153 119
Dallas 4 4 0 .500 185 185 New England 4 4 0 .500 149 168
Philadelphia 4 4 0 .500 182 213 Buffalo 4 4 0 .500 143 197
St. Louis 3 5 0 .375 182 208 NY Jets 4 4 0 .500 195 177
NY Giants 2 6 0 .250 140 185 Miami 4 4 0 .500 223 171
NFC CENTRAL DIVISION AFC CENTRAL DIVISION
Chicago 7 1 0 .875 217 129 Houston 5 3 0 .625 200 180
Tampa Bay 4 4 0 .500 192 159 Pittsburgh 5 3 0 .625 174 172
Minnesota 4 4 0 .500 170 180 Cleveland 5 3 0 .625 211 110
GREEN BAY 3 4 1 .438 147 164 Cincinnati 2 6 0 .250 138 176
Detroit 2 6 0 .250 146 230 AFC WESTERN DIVISION
NFC WESTERN DIVISION San Diego 7 1 0 .875 176 141
San Francisco 7 1 0 .875 226 174 Seattle 5 3 0 .625 208 165
New Orleans 5 3 0 .625 211 137 Denver 4 3 1 .563 198 170
Atlanta 2 6 0 .250 120 254 LA Raiders 3 5 0 .375 169 169
LA Rams 1 7 0 .125 134 215 Kansas City 1 7 0 .125 133 249
SUNDAY NOVEMBER 15
Cincinnati 16, ATLANTA 10 Houston 23, PITTSBURGH 3
WASHINGTON 20, Detroit 13 CLEVELAND 27, Buffalo 21
New Orleans 26, SAN FRANCISCO 24 SEATTLE 24, Green Bay 13
NY Jets 16, KANSAS CITY 9 NY Giants 20, PHILADELPHIA 17
Indianapolis 40, MIAMI 21 SAN DIEGO 16, LA Raiders 14
LA Rams 27, ST. LOUIS 24 Dallas 23, NEW ENGLAND 17 (OT)
MINNESOTA 23, Tampa Bay 17
MONDAY NOVEMBER 16
DENVER 31, Chicago 29
NFC EASTERN DIVISION AFC EASTERN DIVISION
Washington 7 2 0 .778 224 152 Indianapolis 5 4 0 .556 193 140
Dallas 5 4 0 .556 208 202 NY Jets 5 4 0 .556 211 186
Philadelphia 4 5 0 .444 199 233 Buffalo 4 5 0 .444 164 224
St. Louis 3 6 0 .333 206 235 New England 4 5 0 .444 166 191
NY Giants 3 6 0 .333 160 202 Miami 4 5 0 .444 244 211
NFC CENTRAL DIVISION AFC CENTRAL DIVISION
Chicago 7 2 0 .778 246 160 Houston 6 3 0 .667 223 183
Minnesota 5 4 0 .556 193 197 Cleveland 6 3 0 .667 238 131
Tampa Bay 4 5 0 .444 209 182 Pittsburgh 5 4 0 .556 177 195
GREEN BAY 3 5 1 .389 160 188 Cincinnati 3 6 0 .333 154 186
Detroit 2 7 0 .222 159 250 AFC WESTERN DIVISION
NFC WESTERN DIVISION San Diego 8 1 0 .889 192 155
San Francisco 7 2 0 .778 250 200 Seattle 6 3 0 .667 232 178
New Orleans 6 3 0 .667 237 161 Denver 5 3 1 .611 229 199
Atlanta 2 7 0 .222 130 270 LA Raiders 3 6 0 .333 183 185
LA Rams 2 7 0 .222 161 239 Kansas City 1 8 0 .111 142 265
SUNDAY NOVEMBER 22
CHICAGO 30, Detroit 10 MINNESOTA 24, Atlanta 13
Miami 20, DALLAS 14 Green Bay 23, KANSAS CITY 3
Buffalo 17, NY JETS 14 Pittsburgh 30, CINCINNATI 16
NEW ENGLAND 24, Indianapolis 0 SEATTLE 34, San Diego 3
Denver 23, LA RAIDERS 17 NEW ORLEANS 23, NY Giants 14
Cleveland 40, HOUSTON 7 San Francisco 24, TAMPA BAY 10
St. Louis 31, PHILADELPHIA 19
MONDAY NOVEMBER 23
LA Rams 30, WASHINGTON 26
NFC EASTERN DIVISION AFC EASTERN DIVISION
Washington 7 3 0 .700 250 182 Indianapolis 5 5 0 .500 193 164
Dallas 5 5 0 .500 222 222 NY Jets 5 5 0 .500 225 203
Philadelphia 4 6 0 .400 218 264 Buffalo 5 5 0 .500 181 238
St. Louis 4 6 0 .400 237 254 New England 5 5 0 .500 190 191
NY Giants 3 7 0 .400 174 225 Miami 5 5 0 .500 264 225
NFC CENTRAL DIVISION AFC CENTRAL DIVISION
Chicago 8 2 0 .800 276 170 Cleveland 7 3 0 .700 278 138
Minnesota 6 4 0 .600 217 210 Houston 6 4 0 .600 230 223
GREEN BAY 4 5 1 .450 183 191 Pittsburgh 6 4 0 .600 207 211
Tampa Bay 4 6 0 .400 219 206 Cincinnati 3 7 0 .300 170 216
Detroit 2 8 0 .200 169 280 AFC WESTERN DIVISION
NFC WESTERN DIVISION San Diego 8 2 0 .800 195 189
San Francisco 8 2 0 .800 274 210 Seattle 7 3 0 .700 266 181
New Orleans 7 3 0 .700 260 175 Denver 6 3 1 .650 252 216
LA Rams 3 7 0 .300 191 265 LA Raiders 3 7 0 .300 200 208
Atlanta 2 8 0 .200 143 294 Kansas City 1 9 0 .100 145 288
THURSDAY NOVEMBER 26
Minnesota 44, DALLAS 38 (OT) Kansas City 27, DETROIT 20
SUNDAY NOVEMBER 29
BUFFALO 27, Miami 0 St. Louis 34, ATLANTA 21
New Orleans 20, PITTSBURGH 16 NY JETS 27, Cincinnati 20
LOS ANGELES RAMS 35, Tampa Bay 3 Denver 31, SAN DIEGO 17
CHICAGO 23, Green Bay 10 WASHINGTON 23, NY Giants 19
INDIANAPOLIS 51, Houston 27 SAN FRANCISCO 38, Cleveland 24
Philadelphia 34, NEW ENGLAND 31 (OT)
MONDAY NOVEMBER 30
LA Raiders 37, SEATTLE 14
NFC EASTERN DIVISION AFC EASTERN DIVISION
Washington 8 3 0 .727 273 201 Indianapolis 6 5 0 .545 244 191
Dallas 5 6 0 .455 260 266 NY Jets 6 5 0 .545 252 223
Philadelphia 5 6 0 .455 252 295 Buffalo 6 5 0 .545 208 238
St. Louis 5 6 0 .455 271 275 New England 5 6 0 .455 221 225
NY Giants 3 8 0 .273 193 248 Miami 5 6 0 .455 264 252
NFC CENTRAL DIVISION AFC CENTRAL DIVISION
Chicago 9 2 0 .818 299 180 Cleveland 7 4 0 .636 302 176
Minnesota 7 4 0 .636 261 248 Houston 6 5 0 .545 257 274
GREEN BAY 4 6 1 .409 193 214 Pittsburgh 6 5 0 .545 223 231
Tampa Bay 4 7 0 .364 222 241 Cincinnati 3 8 0 .273 190 243
Detroit 2 9 0 .182 189 307 AFC WESTERN DIVISION
NFC WESTERN DIVISION San Diego 8 3 0 .727 212 220
San Francisco 9 2 0 .818 312 234 Denver 7 3 1 .682 283 233
New Orleans 8 3 0 .727 280 191 Seattle 7 4 0 .636 280 218
LA Rams 4 7 0 .364 226 268 LA Raiders 4 7 0 .364 237 222
Atlanta 2 9 0 .182 164 328 Kansas City 2 9 0 .182 172 308
SUNDAY DECEMBER 6
San Francisco 23, GREEN BAY 12 NY GIANTS 23, Philadelphia 20 (OT)
Chicago 30, MINNESOTA 24 Atlanta 21, DALLAS 10
CINCINNATI 30, Kansas City 27 (OT) DENVER 31, New England 20
LA Rams 37, DETROIT 16 PITTSBURGH 13, Seattle 9
NEW ORLEANS 44, Tampa Bay 34 LA RAIDERS 34, Buffalo 21
HOUSTON 33, San Diego 18 Indianapolis 9, CLEVELAND 7
Washington 34, ST. LOUIS 17
MONDAY DECEMBER 7
MIAMI 37, NY Jets 28
NFC EASTERN DIVISION AFC EASTERN DIVISION
X-Washington 9 3 0 .750 307 218 Indianapolis 7 5 0 .583 253 198
Dallas 5 7 0 .417 270 287 NY Jets 6 6 0 .500 280 260
Philadelphia 5 7 0 .417 272 318 Buffalo 6 6 0 .500 229 272
St. Louis 5 7 0 .417 288 309 Miami 6 6 0 .500 301 280
NY Giants 4 8 0 .333 216 268 New England 5 7 0 .417 241 256
NFC CENTRAL DIVISION AFC CENTRAL DIVISION
X-Chicago 10 2 0 .833 329 204 Cleveland 7 5 0 .583 309 185
Minnesota 7 5 0 .583 285 278 Houston 7 5 0 .583 290 292
GREEN BAY 4 7 1 .375 205 237 Pittsburgh 7 5 0 .583 236 240
Tampa Bay 4 8 0 .333 256 285 Cincinnati 4 8 0 .333 220 270
Detroit 2 10 0 .167 205 344 AFC WESTERN DIVISION
NFC WESTERN DIVISION Denver 8 3 1 .708 314 253
Y-S. Francisco 10 2 0 .833 335 246 San Diego 8 4 0 .667 230 253
Y-New Orleans 9 3 0 .750 324 225 Seattle 7 5 0 .583 289 231
LA Rams 5 7 0 .417 263 284 LA Raiders 5 7 0 .417 271 243
Atlanta 3 9 0 .250 185 338 Kansas City 2 10 0 .167 199 338
X-Clinched Division Title Y-Clinched Playoff Berth
SUNDAY DECEMBER 13
Green Bay 16, Minnesota 10 @ Mil LA RAMS 33, Atlanta 0
NEW ORLEANS 24, Houston 10 Detroit 20, TAMPA BAY 10
WASHINGTON 24, Dallas 20 Buffalo 27, INDIANAPOLIS 3
ST. LOUIS 27, NY Giants 24 CLEVELAND 38, Cincinnati 24
SEATTLE 28, Denver 21 Miami 28, PHILADELPHIA 10
NEW ENGLAND 42, NY Jets 20 KANSAS CITY 16, LA Raiders 10
Pittsburgh 20, SAN DIEGO 16
MONDAY DECEMBER 14
SAN FRANCISCO 41, Chicago 0
NFC EASTERN DIVISION AFC EASTERN DIVISION
X-Washington 10 3 0 .769 331 238 Indianapolis 7 6 0 .538 256 225
St. Louis 6 7 0 .462 315 333 Miami 7 6 0 .538 329 290
Philadelphia 5 8 0 .385 282 346 Buffalo 7 6 0 .538 256 275
Dallas 5 8 0 .385 290 311 NY Jets 6 7 0 .462 300 302
NY Giants 4 9 0 .308 240 295 New England 6 7 0 .462 283 276
NFC CENTRAL DIVISION AFC CENTRAL DIVISION
X-Chicago 10 3 0 .769 329 245 Cleveland 8 5 0 .615 347 209
Minnesota 7 6 0 .538 295 294 Pittsburgh 8 5 0 .615 256 256
GREEN BAY 5 7 1 .423 221 247 Houston 7 6 0 .538 300 316
Tampa Bay 4 9 0 .308 266 305 Cincinnati 4 9 0 .308 244 308
Detroit 3 10 0 .231 225 354 AFC WESTERN DIVISION
NFC WESTERN DIVISION Denver 8 4 1 .654 335 281
Y-S. Francisco 11 2 0 .846 376 246 Seattle 8 5 0 .615 317 252
Y-New Orleans 10 3 0 .769 348 235 San Diego 8 5 0 .615 246 273
LA Rams 6 7 0 .462 296 284 LA Raiders 5 8 0 .385 281 259
Atlanta 3 10 0 .231 185 371 Kansas City 3 10 0 .231 215 348
X-Clinched Division Title Y-Clinched Playoff Berth
SATURDAY DECEMBER 19
DENVER 20, Kansas City 17 NY GIANTS 20, Green Bay 10
SUNDAY DECEMBER 20
Cleveland 24, LA RAIDERS 17 Indianapolis 20, SAN DIEGO 7
New England 13, BUFFALO 7 St. Louis 31, TAMPA BAY 14
Seattle 34, CHICAGO 21 Minnesota 17, DETROIT 14
New Orleans 31, CINCINNATI 24 SAN FRANCISCO 35, Atlanta 7
HOUSTON 24, Pittsburgh 16 Philadelphia 38, NY JETS 27
MIAMI 23, Washington 21
MONDAY DECEMBER 21
Dallas 29, LA RAMS 21
NFC EASTERN DIVISION AFC EASTERN DIVISION
X-Washington 10 4 0 .714 352 261 Indianapolis 8 6 0 .571 276 232
St. Louis 7 7 0 .500 346 347 Miami 8 6 0 .571 352 311
Philadelphia 6 8 0 .429 320 373 Buffalo 7 7 0 .500 263 288
Dallas 6 8 0 .429 319 332 New England 7 7 0 .500 296 283
NY Giants 5 9 0 .357 260 305 NY Jets 6 8 0 .429 327 340
NFC CENTRAL DIVISION AFC CENTRAL DIVISION
X-Chicago 10 4 0 .714 350 279 Cleveland 9 5 0 .643 371 226
Minnesota 8 6 0 .571 312 308 Pittsburgh 8 6 0 .571 272 280
GREEN BAY 5 8 1 .393 231 267 Houston 8 6 0 .571 324 332
Tampa Bay 4 10 0 .286 280 336 Cincinnati 4 10 0 .286 268 339
Detroit 3 11 0 .214 239 371 AFC WESTERN DIVISION
NFC WESTERN DIVISION Y-Denver 9 4 1 .679 355 298
Y-S. Francisco 12 2 0 .857 411 253 Seattle 9 5 0 .643 351 273
Y-New Orleans 11 3 0 .786 379 259 San Diego 8 6 0 .571 253 293
LA Rams 6 8 0 .429 317 313 LA Raiders 5 9 0 .357 298 283
Atlanta 3 11 0 .214 192 406 Kansas City 3 11 0 .214 232 368
X-Clinched Division Title Y-Clinched Playoff Berth
SATURDAY DECEMBER 26
Washington 27, MINNESOTA 24 (OT) Cleveland 19, PITTSBURGH 13
SUNDAY DECEMBER 27
NEW ORLEANS 33, Green Bay 24 DALLAS 21, St. Louis 16
Chicago 6, LA RAIDERS 3 PHILADELPHIA 17, Buffalo 7
INDIANAPOLIS 24, Tampa Bay 6 DENVER 24, San Diego 0
SAN FRANCISCO 48, LA Rams 0 NY GIANTS 20, NY Jets 7
Cleveland Browns (10-5)
Head Coach: Marty Schottenheimer
Passing Leader: Bernie Kosar (3033)
Rushing Leader: Kevin Mack (735)
Receiving Leader: Earnest Byner (52-552)
Houston Oilers (9-6)
Head Coach: Jerry Glanville
Passing Leader: Warren Moon (2806)
Rushing Leader: Mike Rozier (957)
Receiving Leader: Ernest Givins (53-933)
Pittsburgh Steelers (8-7)
Head Coach: Chuck Noll
Passing Leader: Mark Malone (1896)
Rushing Leader: Earnest Jackson (696)
Receiving Leader: John Stallworth (41-521)
Cincinnati Bengals (4-11)
Head Coach: Sam Wyche
Passing Leader: Boomer Esiason (3321)
Rushing Leader: Larry Kinnebrew (570)
Receiving Leader: Eddie Brown (44-608)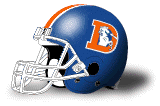 Denver Broncos (10-4-1)
Head Coach: Dan Reeves
Passing Leader: John Elway (3198)
Rushing Leader: Sammy Winder (741)
Receiving: Vance Jphnson (42-684)
Seattle Seahawks (9-6)
Head Coach: Chuck Knox
Passing Leader: Dave Krieg (2131)
Rushing Leader: Curt Warner (985)
Receiving Leader: Steve Largent (58-912)
San Diego Chargers (8-7)
Head Coach: Al Saunders
Passing Leader: Dan Fouts (2517)
Rushing Leader: Curtis Adams (343)
Receiving Leader: Kellen Winslow (53-519)
Los Angeles Raiders (5-10)
Head Coach: Tom Flores
Passing Leader: Marc Wilson (2070)
Rushing Leader: Marcus Allen (754)
Receiving Leader: Marcus Allen (51-410)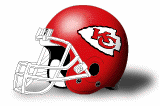 Kansas City Chiefs (4-11)
Head Coach: Frank Gansz
Passing Leader: Bill Kenney (2107)
Rushing Leader: Christian Okoye (660)
Receiving Leader: Carlos Carson (55-1044)
Detroit 30, ATLANTA 13 HOUSTON 21, Cincinnati 17
KANSAS CITY 41, Seattle 20
MONDAY DECEMBER 28
New England 24, MIAMI 10
NFC EASTERN DIVISION AFC EASTERN DIVISION
X-Washington 11 4 0 .733 379 285 X-Indianapolis 9 6 0 .600 300 238
Dallas 7 8 0 .467 340 348 Miami 8 7 0 .533 362 335
Philadelphia 7 8 0 .467 337 380 New England 8 7 0 .533 320 293
St. Louis 7 8 0 .467 362 368 Buffalo 7 8 0 .467 270 305
NY Giants 6 9 0 .400 280 312 NY Jets 6 9 0 .400 334 360
NFC CENTRAL DIVISION AFC CENTRAL DIVISION
X-Chicago 11 4 0 .733 356 282 X-Cleveland 10 5 0 .667 390 239
Y-Minnesota 8 7 0 .533 336 335 Y-Houston 9 6 0 .600 345 349
GREEN BAY 5 9 1 .367 255 300 Pittsburgh 8 7 0 .533 285 299
Detroit 4 11 0 .267 269 384 Cincinnati 4 11 0 .267 285 370
Tampa Bay 4 11 0 .267 286 360 AFC WESTERN DIVISION
NFC WESTERN DIVISION X-Denver 10 4 1 .700 379 288
Y-S. Francisco 13 2 0 .867 459 253 Y-Seattle 9 6 0 .600 371 314
Y-New Orleans 12 3 0 .800 422 283 San Diego 8 7 0 .533 253 317
LA Rams 6 9 0 .400 317 361 LA Raiders 5 10 0 .333 301 289
Atlanta 3 12 0 .200 205 436 Kansas City 4 11 0 .267 273 388
X-Clinched Division Title Y-Clinched Wild Card
1987 PLAYOFFS - AMERICAN FOOTBALL CONFERENCE
Wildcard (January 3) - HOUSTON (9-6) 23, Seattle (9-6) 20 (OT)
Divisional (January 9) - CLEVELAND (10-5) 38, Indianapolis (9-6) 21
Divisional (January 10) - DENVER (10-4-1) 34, Houston (10-6) 10
Conference (January 17) - DENVER (11-4-1) 38, Cleveland (11-5) 33
​
NATIONAL FOOTBALL CONFERENCE
Wildcard (January 3) - Minnesota (8-7) 44, NEW ORLEANS (12-3) 10
Divisional (January 9) - Minnesota (9-7) 36, SAN FRANCISCO (13-2) 24
Divisional (January 10) - Washington (11-4) 21, CHICAGO (11-4) 17
Conference (January 17) - WASHINGTON (12-4) 17, Minnesota (10-7) 10
​
SUPER BOWL 22 (January 31, 1988 at San Diego)
WASHINGTON REDSKINS (13-4) 42, DENVER BRONCOS (12-4-1) 10 - NFC champion Washington won Super Bowl XXII and its second NFL championship of the 1980s with a 42-10 decision over AFC champion Denver. The Redskins, who also won Super Bowl XVII, enjoyed a record-setting second quarter en route to the victory. The Broncos broke in front 10-0 when quarterback John Elway threw a 56-yard touchdown pass to wide receiver Ricky Nattiel on the Broncos' first play from scrimmage. Following a Washington punt, Denver's Rich Karlis kicked a 24-yard field goal to cap a seven-play, 61-yard scoring drive. The Redskins then erupted for 35 points on five straight possessions in the second period and coasted thereafter. The 35 points established an NFL postseason mark for most points in a period. Redskins quarterback Doug Williams led the second-period explosion by passing for a Super Bowl record-tying four touchdowns, including 80- and 50-yard passes to wide receiver Ricky Sanders, a 27-yard toss to wide receiver Gary Clark, and an 8-yard pass to tight end Clint Didier. Washington scored five touchdowns in 18 plays with total time of possession of only 5:47. Overall, Williams completed 18 of 29 passes for 340 yards and was named the game's most valuable player. His pass-yardage total eclipsed the Super Bowl record of 331 yards by Joe Montana of San Francisco in Super Bowl XIX. Sanders ended with 193 yards on nine catches, breaking the previous Super Bowl yardage record of 161 yards by Lynn Swann of Pittsburgh in Game X. Rookie running back Timmy Smith was the game's leading rusher with 22 carries for a Super Bowl-record 204 yards, breaking the previous mark of 191 yards by Marcus Allen of the Raiders in Game XVIII. Smith also scored twice on runs of 58 and 4 yards. Washington's six touchdowns and 602 total yards gained also set Super Bowl records. Redskins cornerback Barry Wilburn had two of the team's three interceptions, and strong safety Alvin Walton had two of Washington's five sacks.
AMERICAN FOOTBALL FEDERATION - Dixon first floated an idea for his new league in early 1987, raising the idea of drafting high school players who were ineligible because of tougher academic requirements by the NCAA. After the Fox Network was launched in 1987, Dixon proposed the "American Football Federation", which would have 10 teams and draft academically ineligible high school graduates. Dixon submitted a proposal to Fox President Jamie Kellner under which Fox would pay $10 million to televise 20 regular-season games in prime time from late February to the end of June. The franchises would be in New York, Philadelphia, Chicago, Detroit, Dallas, Houston, Tampa, Los Angeles, the San Francisco Bay Area and either Orlando or Miami. Unbelievably, Dixon was still not done.
NORTH AMERICAN FOOTBALL LEAGUE - Following the collapse of the USFL, former Oakland Athletics owner Charles Finley proposed a plan to merge the Canadian Football League with teams from the dormant United States Football League. Spokesmen for Turner Broadcasting System and Fox Television said Finley has approached them about the proposal, which remains in a formative stage. The plan grew out of an idea several owners in the USFL had to merge the remnants of their league with the CFL. Finley named Birmingham, New York, Chicago, Baltimore, Philadelphia, Memphis, Phoenix, Jacksonville and Dallas-Fort Worth as potential candidates for the U.S. franchises.