The 1986 Green Bay Packers - 4-12 (4TH-NFC Central Division)
Head Coach: Forrest Gregg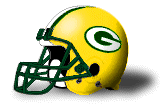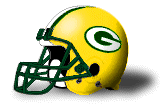 1986 PRE-SEASON RESULTS (1-3)
OFF DEF
AUGUST (1-3) RESULT RECORD ATT RSH PSS RSH PSS STARTING QB LEADING RUSHER LEADING PASSER LEADING RECEIVER
9 MADISON-NEW YORK JETS W 38-14 1- 0-0 73,959 Randy Wright Gary Ellerson (71) Vince Ferragamo (93) Walter Stanley (2-50)
16 M-NEW YORK GIANTS L 14-22 1- 1-0 41,774 Randy Wright Gerry Ellis (18) Lynn Dickey (148) Gerry Ellis (5-11)
23 at Cincinnati Bengals L 12-34 1- 2-0 44,261 Randy Wright Kenneth Davis (72) Randy Wright (149) Eddie Lee Ivery (6-79)
30 G-NEW ENGLAND PATRIOTS L 9-16 1- 3-0 50,642 Randy Wright Kenneth Davis (51) Lynn Dickey (99) James Lofton (5-79)
1986 REGULAR SEASON RESULTS
SEPTEMBER (0-4)
7 G-HOUSTON OILERS (0-0) L 3-31 0- 1-0 54,065 77 147 157 218 Randy Wright Kenneth Davis (36) Randy Wright (155) Phil Epps (3-52)
14 at New Orleans Saints (0-1) L 10-24 0- 2-0 46,383 63 295 98 191 Randy Wright Gary Ellerson (33) Randy Wright (195) James Lofton (8-100)
22 G-CHICAGO BEARS (2-0) L 12-25 0- 3-0 55,527 47 231 113 183 Randy Wright Gary Ellerson (28) Randy Wright (242) Phil Epps (9-99)
28 at Minnesota Vikings (2-1) L 7-42 0- 4-0 60,478 82 138 86 297 Randy Wright Jessie Clark (33) Vince Ferragamo (163) Walter Stanley (2-69)
OCTOBER (1-3)
5 M-CINCINNATI BENGALS (2-2) L 28-34 0- 5-0 51,230 75 253 195 183 Randy Wright Gary Ellerson (53) Randy Wright (276) James Lofton (7-109)
12 G-DETROIT LIONS (2-3) L 14-21 0- 6-0 52,290 44 235 236 102 Randy Wright Gary Ellerson (17) Randy Wright (253) Eddie Lee Ivery (7-71)
19 at Cleveland Browns (4-2) W 17-14 1- 6-0 76,438 96 264 32 233 Randy Wright Kenneth Davis (65) Randy Wright (277) Phil Epps (5-88)
26 M-SAN FRANCISCO 49ERS (4-2-1) L 17-31 1- 7-0 50,557 132 312 92 130 Randy Wright Paul Ott Carruth (52) Randy Wright (328) James Lofton (7-88)
NOVEMBER (2-3)
2 at Pittsburgh Steelers (2-6) L 3-27 1- 8-0 52,831 61 179 126 195 Randy Wright Kenneth Davis (39) Randy Wright (180) Walter Stanley (5-97)
9 G-WASHINGTON REDSKINS (7-2) L 7-16 1- 9-0 47,728 140 141 87 167 Randy Wright Kenneth Davis (93) Chuck Fusina (99) Kenneth Davis (7-21)
16 M-TAMPA BAY BUCCANEERS (2-8) W 31- 7 2- 9-0 48,271 154 283 63 200 Randy Wright Kenneth Davis (59) Randy Wright (238) James Lofton (5-80)
23 at Chicago Bears (9-2) L 10-12 2-10-0 59,291 89 106 198 102 Randy Wright Gerry Ellis (43) Randy Wright (148) Ed West (5-103)
27 at Detroit Lions (5-7) W 44-40 3-10-0 61,199 95 272 104 234 Randy Wright Gerry Ellis (56) Randy Wright (286) James Lofton (6-84)
DECEMBER (1-2)
7 G-MINNESOTA VIKINGS (7-6) L 6-32 3-11-0 47,637 144 223 157 146 Randy Wright Paul Ott Carruth (63) Randy Wright (225) James Lofton (5-66)
14 at Tampa Bay Buccaneers (2-12) W 21- 7 4-11-0 30,099 176 173 125 117 Randy Wright Paul Ott Carruth (56) Randy Wright (190) Walter Stanley (3-63)
20 at New York Giants (13-2) L 24-55 4-12-0 71,351 119 195 226 222 Randy Wright Kenneth Davis (92) Randy Wright (199) Kenneth Davis (6-45)
G - Green Bay M - Milwaukee * - Overtime
1986 IN REVIEW
Forrest Gregg cleaned house after the Packers had gone 24-24 the past three seasons. DE Mike Butler, TE Paul Coffman, LB Mike Douglass, LB George Cumby and OT Greg Koch were let go, making way for less experienced players like Alphonso Carreker, Brian Noble, Burnell Dent and Alan Veingrad. The changes, along with a slew of injuries, led to a record six straight losses to start the season, and the third worst record in the NFL (4-12). It was the first time the Packers had ever lost twelve games in a season. Off the field, DE Charles Martin was suspended for two games for body slamming Jim McMahon and WR James Lofton was charged with 2nd-degree sexual assault, leading to the end of his playing days in Green Bay. At QB, Randy Wright took over for Lynn Dickey and became the second passer in Green Bay history to throw for 3,000 yards. Green Bay, though, was in trade talks off-and-on to acquire Jim Everett or Doug Flutie, though nothing ever came to pass.
THE CASE OF MOSSY CADE
Tomorries "Mossy" Cade came out of college after a stellar career with the Texas Longhorns. In his senior year, he had 54 solo tackles and eight assists, plus six interceptions, 21 broken-up passes and a recovered fumble, leading San Diego to pick him in the first round of the 1984 draft. The Houston Gamblers of the USFL also selected him. Negotiations with the Chargers, who were offering him a $1.6 million deal, went nowhere, and the Memphis Showboats (USFL) signed him in October 1984, after acquiring his rights from the Gamblers. In his rookie year, Cade had four interceptions and 62 tackles. After the USFL went on hiatus after the 1985 season, Cade continued his contract struggles with the Chargers, who decided to rid themselves of the headache. Cade rejected their last offer - four years for $1.55 million. On September 5, they sent him to the Packers for a 1986 1st-round draft choice and a 1987 5th-rounder. Unfortunately, he reported to training camp overweight, out of shape, slow and lacking in coverage sklls, according to team officials. The end of Cade's tenure in Green Bay came on November 14, 1986, when he was charged with second-degree sexual assault. His alleged victim was a 42-year old woman, who later was indentified as his aunt. The crime was reported to have taken place at Cade's DePere home twice on the morning of November 3rd, one day after the Packers lost to Pittsburgh. Police arrested Cade as he left his home to attend practice. Cade appeared in court, and was released after posting a $25,000 bond. After numerous delays and after playing the 1986 season, Cade went to trial in May 1987, on the same day teammate James Lofton went to court on a sexual assault charge, on three counts of second-degree sexual assault. The jury, on May 23, found him guilty on two of the charges, and acquitted him on the third. Lofton had been found innocent two days prior. Two months later, on July 28, he was sentenced to two years in prison and fined $15,000. Judge Richard Greenwood ordered the penalties after Cade admitted committing the crimes and said he was sorry. In December 1987, a parole bid by Cade was unanimously denied. In February 1988, Cade was charged with perjury, after it was determined he had told the court at his trial he did not assault his victim, but a court psychiatrist said Cade had admitted to him his guilt. In March 1988, Packer president Judge Robert Parins announced Cade would never play for the franchise again. It appeared that Cade might be able to resume his NFL career in the fall of 1988.
The perjury charge was dropped in early October, when the judge ruled there was not enough evidence. On October 21, Cade was paroled from prison, and the Packers agreed to sit down with him and reportedly said he could play with the team in 1989. After his lawyer hinted Cade may seek legal action to play with Green Bay in 1988, the team waived him on November 5 after claiming they found no takers when they offered to trade him. Three days later, the Vikings claims Cade and put him on the reserve list, and said they would not re-instate him until 1989. Three days later, after a tremendous backlash from their fans, Minnesota released Cade. He was denied re-instatement to the NFL in September 1989 and August 1990, and his pro career came to an end.
NAME NO POS HGT WGT COLLEGE YR PR AG G HOW ACQUIRED
John Anderson 59 LB 6- 3 228 Michigan 9 9 30 4 1978 Draft-1st round
Ed Berry 20 DB 5-10 183 Utah State 1 1 22 16 1986 Draft-7th round
Jerry Boyarsky 61 NT 6- 3 290 Pittsburgh 1 6 27 2 1986 FA-Buffalo
Don Bracken 17 P 6- 0 211 Michigan 2 2 24 13 1985 FA
Robert Brown 93 DE 6- 2 267 Virginia Tech 5 5 26 16 1982 Draft-4th round
Mossy Cade 24 CB 6- 1 198 Texas 2 2 24 16 1985 Trade-San Diego
Mark Cannon 58 C 6- 3 268 TX-Arlington 3 3 24 7 1984 Draft-11th round
Alphonso Carreker 76 DE 6- 6 271 Florida State 3 3 24 16 1984 Draft-1st round
Paul Ott Carruth 30 RB 6- 1 220 Alabama 1 1 25 16 1986 FA-Birm (USFL)
Bill Cherry 69 C 6- 4 277 Middle Tenn St 1 1 25 16 1986 FA
Jessie Clark 33 FB 6- 0 228 Arkansas 4 4 26 5 1983 Draft-7th round
Kenneth Davis 36 RB 5-10 209 TCU 1 1 24 16 1986 Draft-2nd round
Al Del Greco 10 K 5-10 191 Auburn 3 3 24 16 1984 FA
Burnell Dent 56 LB 6- 1 238 Tulane 1 1 23 16 1986 Draft-6th round
John Dorsey 99 LB 6- 2 243 Connecticut 3 3 26 16 1984 Draft-4th round
Gary Ellerson 42 RB 5-11 219 Wisconsin 2 2 23 16 1985 Draft-7th round
Gerry Ellis 31 FB 5-11 235 Missouri 7 7 28 16 1980 FA
Phillip Epps 85 WR 5-10 165 TCU 5 5 27 12 1982 Draft-12th round
Greg Feasel 77 T 6- 7 301 Abilene Christ 1 1 27 15 1986 FA-Denver (USFL)
Vince Ferragamo 5 QB 6- 3 217 Nebraska 1 9 32 3 1986 FA-Buffalo
Tom Flynn 41 S 6- 0 195 Pittsburgh 3 3 24 7 1984 Draft-5th round
Nolan Franz 84 WR 6- 2 183 Tulane 1 1 26 1 1986 FA-Port (USFL)
Chuck Fusina 4 QB 6- 1 195 Penn State 1 4 29 7 1986 FA-Balt (USFL)
Tiger Greene 23 DB 6- 0 194 W. Carolina 1 2 24 13 1986 FA-Atl (1985)
David Greenwood 49 S 6- 3 210 Wisconsin 1 2 26 9 1986 FA-TB (1985)
Ron Hallstrom 65 G 6- 6 290 Iowa 5 5 27 16 1982 Draft-1st round
Tim Harris 97 LB 6- 5 235 Memphis State 1 1 21 16 1986 Draft-4th round
Gary Hayes 27 CB 5-10 180 Fresno State 3 3 29 10 1984 FA
Donnie Humphrey 79 DE 6- 3 295 Auburn 3 3 25 16 1984 Draft-3rd round
Eddie Lee Ivery 40 RB 6- 1 206 Georgia Tech 8 8 29 12 1979 Draft-1st round
Ezra Johnson 90 DE 6- 4 264 Morris Brown 10 10 30 16 1977 Draft-1st round
Matt Koart 92 DE 6- 5 256 USC 1 1 22 6 1986 Draft-5th round
Mark Lee 22 CB 5-11 189 Washington 7 7 28 16 1980 Draft-2nd round
Bobby Leopold 53 LB 6- 1 224 Notre Dame 1 5 28 12 1986 FA-NJ (USFL)
Mark Lewis 89 TE 6- 2 237 Texas A&M 2 2 25 16 1985 Draft-6th round
Tim Lewis 26 CB 5-11 191 Pittsburgh 4 4 24 3 1983 Draft-1st round
James Lofton 80 WR 6- 3 197 Stanford 9 9 30 15 1978 Draft-1st round
Chris Mandeville 44 S 6- 1 213 Cal-Davis 1 1 21 2 1986 FA
Charles Martin 94 DE 6- 4 280 Livingston 3 3 27 14 1984 FA
Phil McConkey 88 WR 5-10 170 Navy 1 3 29 4 1986 FA-Giants (1985)
Ruben Mendoza 62 G 6- 3 278 Wayne State 1 1 23 6 1986 FA
Mike Moffitt 82 WR 6- 4 211 Fresno State 1 1 24 4 1986 FA
NAME NO POS HGT WGT COLLEGE YR PR AG G HOW ACQUIRED
Rich Moran 57 G 6- 2 275 San Diego State 2 2 24 5 1985 Draft-3rd round
Tom Neville 72 G 6- 5 306 Fresno State 1 1 24 16 1986 FA
Brian Noble 91 LB 6- 3 252 Arizona State 2 2 23 16 1985 Draft-5th round
Kurt Ploeger 71 DE 6- 5 260 Gustavus Adolph 1 1 23 1 1986 FA-Dallas
Bill Renner 13 P 6- 0 198 Virginia Tech 1 1 27 3 1986 FA
Dan Ross 81 TE 6- 4 240 Northeastern 1 7 29 15 1986 Trade-Seattle
Ken Ruettgers 75 T 6- 5 280 USC 2 2 24 16 1985 Draft-1st round
Jeff Schuh 54 LB 6- 3 234 Minnesota 1 6 28 12 1986 FA-Cin (1985)
Randy Scott 55 LB 6- 1 228 Alabama 6 6 27 15 1981 FA
Joe Shield 18 QB 6- 1 185 Trinity College 1 1 24 3 1985 Draft-12th round
John Simmons 32 CB 5-11 192 SMU 1 6 27 6 1986 FA-Cincinnati
Walter Stanley 87 WR 5- 9 179 Mesa 2 2 25 16 1985 Draft-4th round
Ken Stills 29 S 5-10 186 Wisconsin 2 2 23 16 1985 Draft-8th round
John Sullivan 38 S 6- 1 190 California 1 1 24 6 1985 USFL Draft-Oak
Karl Swanke 67 T 6- 6 280 Boston College 7 7 28 10 1980 Draft-6th round
Ben Thomas 92 DE 6- 4 275 Auburn 1 2 25 9 1986 FA-New England
Mike Turpin 53 LB 6- 4 230 California 1 1 22 1 1986 FA
Alan Veingrad 73 T 6- 5 277 East Texas State 1 1 23 16 1986 FA
Elbert Watts 28 CB 6- 1 205 USC 1 1 23 9 1986 FA
Mike Weddington 52 LB 6- 4 245 Oklahoma 1 1 25 3 1986 FA-NJ (USFL)
Ed West 86 TE 6- 1 243 Auburn 3 3 25 16 1984 FA
Randy Wright 16 QB 6- 2 203 Wisconsin 3 3 25 16 1984 Draft - 6th round
NO - Jersey Number POS - Position HGT - Height WGT - Weight YR - Years with Packers PR - Years of Professional Football AGE - Age on September 1 G - Games Played FA - Free Agent
1986 PACKERS DRAFT (April 29-30, 1986)
RND-PCK NAME POS COLLEGE NOTES
1 14 Traded to San Diego in Mossy Cade trade
2 41 Kenneth Davis RB TCU
3 72 Robbie Bosco QB BYU
4a 84 Tim Harris LB Memphis St (A)
4b 98 Dan Knight T San Diego St
5 125 Matt Koart DE USC
6a 143 Burnell Dent LB Tulane (B)
6b 151 Traded to Denver in Scott Brunner trade
7 183 Ed Berry DB Utah State
8 210 Michael Cline NT Arkansas St
9 236 Brent Moore LB USC
10 263 Gary Spann LB TCU
11 294 Traded to Cincinnati in Mike Obravac trade
12 331 Traded to Buffalo in Preston Dennard trade
A-From Buffalo B-From St. Louis in Scott Brunner trade
1986 PACKER TRADES - TRANSACTIONS
AUG 19 - Traded a 1987 12th-round draft choice to SEATTLE for TE Dan Ross
AUG 30 - Traded WR-KR Phil McConkey to NY GIANTS for a 1987 12th-round draft choice (DB Norman Jefferson)