NFC CHAMPIONS
The 1997 Green Bay Packers - 13-3 (1ST-NFC Central Division)
Head Coach: Mike Holmgren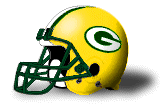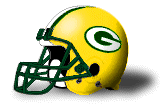 1997 PRE-SEASON RESULTS (5-0)
OFF DEF
JULY (3-1) RESULT RECORD ATT RSH PSS RSH PSS STARTING QB LEADING RUSHER LEADING PASSER LEADING RECEIVER
26 MIAMI DOLPHINS W 20- 0 1- 0-0 59,089 Brett Favre Travis Jervey (76) Steve Bono (99) Qadry Ismail (5-66)
31 NEW ENGLAND PATRIOTS W 7- 3 2- 0-0 60,778 Brett Favre Aaron Hayden (27) Doug Pederson (134) Qadry Ismail (5-81)
AUGUST (3-0)
8 at Oakland Raiders W 37-24 3- 0-0 42,956 Brett Favre Chris Darkins (112) Steve Bono (164) Derrick Mayes (12-139)
16 vs Buffalo Bills at Toronto W 35- 3 4- 0-0 53,896 Brett Favre Aaron Hayden (56) Doug Pederson (82) Antonio Freeman (4-40)
22 MADISON-NEW YORK GIANTS W 22-17 5- 0-0 76,704 Brett Favre Chris Darkins (46) Doug Pederson (101) Jeff Thomason (5-33)
1997 REGULAR SEASON RESULTS
SEPTEMBER (3-2)
1 CHICAGO BEARS (0-0) W 38-24 1- 0-0 60,766 107 208 164 172 Brett Favre Dorsey Levens (80) Brett Favre (226) Jeff Thomason (5-58)
7 at Philadelphia Eagles (0-1) L 9-10 1- 1-0 66,803 107 273 100 158 Brett Favre Dorsey Levens (91) Brett Favre (279) Robert Brooks (6-90)
14 MIAMI DOLPHINS (2-0) W 23-18 2- 1-0 60,075 142 250 59 240 Brett Favre Dorsey Levens (121) Brett Favre (253) William Henderson (7-60)
21 MINNESOTA VIKINGS (2-1) W 38-32 3- 1-0 60,115 93 257 185 208 Brett Favre Dorsey Levens (79) Brett Favre (266) Antonio Freeman (7-122)
28 at Detroit Lions (2-2) L 15-26 3- 2-0 78,110 107 289 173 203 Brett Favre Dorsey Levens (107) Brett Favre (295) Robert Brooks (9-164)
OCTOBER (3-0)
5 TAMPA BAY BUCCANEERS (5-0) W 21-16 4- 2-0 60,100 64 170 217 155 Brett Favre Dorsey Levens (44) Brett Favre (191) Dorsey Levens (8-61)
12 at Chicago Bears (0-6) W 24-23 5- 2-0 62,212 100 177 121 232 Brett Favre Dorsey Levens (74) Brett Favre (177) Antonio Freeman (7-86)
19 Bye Week
27 at New England Patriots (5-2) W 28-10 6- 2-0 59,972 144 227 69 255 Brett Favre Dorsey Levens (100) Brett Favre (239) Dorsey Levens (7-40)
NOVEMBER (3-1)
2 DETROIT LIONS (4-4) W 20-10 7- 2-0 60,126 81 163 125 131 Brett Favre Dorsey Levens (59) Brett Favre (181) Robert Brooks (6-67)
9 ST. LOUIS RAMS (2-7) W 17- 7 8- 2-0 60,093 96 291 66 203 Brett Favre Dorsey Levens (81) Brett Favre (306) Antonio Freeman (7-160)
16 at Indianapolis Colts (0-10) L 38-41 8- 3-0 60,928 107 334 147 320 Brett Favre Dorsey Levens (103) Brett Favre (363) Antonio Freeman (5-93)
23 DALLAS COWBOYS (6-5) W 45-17 9- 3-0 60,111 220 189 93 120 Brett Favre Dorsey Levens (190) Brett Favre (203) Mark Chmura (5-52)
DECEMBER (4-0)
1 at Minnesota Vikings (8-4) W 27-11 10- 3-0 64,001 139 187 99 154 Brett Favre Dorsey Levens (108) Brett Favre (196) Antonio Freeman (6-85)
7 at Tampa Bay Buccaneers (9-4) W 17- 6 11- 3-0 73,523 82 280 67 94 Brett Favre Dorsey Levens (54) Brett Favre (280) Dorsey Levens (8-64)
14 at Carolina Panthers (7-7) W 31-10 12- 3-0 70,887 218 240 140 32 Brett Favre Aaron Hayden (86) Brett Favre (256) Antonio Freeman (10-166)
20 BUFFALO BILLS (6-9) W 31-21 13- 3-0 60,108 102 170 51 274 Brett Favre Dorsey Levens (71) Brett Favre (156) Antonio Freeman (6-63
1997 POST-SEASON RESULTS (2-1)
JANUARY 1998 - NFC DIVISIONAL PLAYOFFS
4 TAMPA BAY BUCCANEERS (11-6) W 21- 7 60,327 118 171 90 173 Brett Favre Dorsey Levens (112) Brett Favre (190) Antonio Freeman (4-75)
NFC CHAMPIONSHIP GAME
11 at San Francisco 49ers (14-3) W 23-10 68,987 106 219 33 224 Brett Favre Dorsey Levens (114) Brett Favre (222) Antonio Freeman (4-107)
SUPER BOWL XXXII
25 Denver Broncos (15-4) L 24-31 68,912 95 255 179 123 Brett Favre Dorsey Levens (90) Brett Favre (256) Antonio Freeman (9-126)
* - Overtime
1997 IN REVIEW
The Packers entered the 1997 season with an opportunity to win back-to-back Super Bowls for the second time - and came breathtakingly close to achieving their objective. Sweeping to a second consecutive 13-3 mark, their victory total equaling a club record, they primed for the playoffs by closing out the regular season with a five-game winning streak, their second of the campaign. Having earned home-field advantage for their initial postseason test by winning a third straight NFC Central Division title, they launched their bid in workmanlike fashion turning back Tampa Bay in a divisional playoff for the third straight time in the year, 21-7, thereby padding their all-time home postseason record to 12-0 and extending the longest such winning streak in pro football history. Faced with the need to win on the road to assure a return trip to the ultimate game, the Packers proceeded to smother the 49ers on a soggy, rain-swept afternoon in San Francisco's 3Com Park a week later, holding them without an offensive touchdown en route to a 23-10 victory in the NFC Championship Game and a berth in Super Bowl XXXII at San Diego. The latter subsequently proved to be a see-saw affair, one which found the Green and Gold trailing Denver at halftime, 17-14. Hopes of a repeat were high, however, when quarterback Brett Favre guided them 85 yards to a third touchdown and a 24-24 tie early in the fourth quarter. But the Broncos later scored with only 1:45 remaining and a last-minute Packers drive for a deadlock fell short when a Favre pass for tight end Mark Chmura was incomplete inside the Denver 20-yard line with only 28 seconds remaining, sealing a 31-24 Denver win.
​
BRETT FAVRE'S BACKUPS - PART TWO
FOR MORE FAVRE BACKUPS, GO TO THE 1996 PACKERS
* STEVE BONO (1997) - Bono played for Minnesota (1985-86), Pittsburgh (1987-88) and San Francisco (1989-93), before the 49ers traded him to Kansas City. He led the Chiefs to a 13-3 record and was selected for the AFC Pro Bowl team in 1995. The Chiefs turned the starting job over to Elvis Grbac and released Bono in 1997. He signed as a free agent with the Packers and appeared in two games, completing 5 of 10 passes for 29 yards. He spent the 1998 season with the Rams and 1999 backing up Steve Beuerlein in Carolina before retiring.
* RICK MIRER (1998) - Mirer was selected second in the 1993 draft by the Seahawks. He was traded to the Bears (with a 4th-round pick) for a 1st-round choice. Mirer signed a three-year, $11.4 million contract with the Bears, but played sparingly and was cut in the beginning of the 1998 season. He signed with the Packers, but did not appear in a game. They traded him to the Jets in 1999, where he replaced the injured Vinny Testaverde. He spent 2000 and 2001 in San Francisco, then two season with Oakland. Mirer was a starter for part of 2003. The Lions signed him in 2004, but he never threw a pass.
* MATT HASSELBECK (1999-2000) - Hasselbeck spent the 1998 season on the practice squad and then backed up Brett Favre for two seasons, throwing two touchdowns passes. He was traded to Seattle, and holds several franchise records, including leading the team to a franchise-best 13-3 record in 2005.
* AARON BROOKS (1999) - Brooks spent 1999 as a third-string backup, before the Packers traded him to New Orleans. He left the Saints after the 2005 season as the franchise leader in season and career touchdown passes. He spent an injury-riddled 2006 season with Oakland before retiring.
* DANNY WUERFFEL (2000) - The 1996 Heisman Trophy winner played seven seasons in the NFL for the Saints, Packers, Bears, and Redskins. He never threw a pass for the Packers. His pro highlight was winning the MVP award in World Bowl 2000 while playing for the Rhein Fire in NFL Europa.
* HENRY BURRIS (2001) - After a break-out season with Saskatchewan (2000), Burris spent several weeks as the Packers' third-string quarterback and on the practice squad in 2001. After spending 2002 with the Bears, he returned to the CFL, where he led Calgary to a 22-14 Grey Cup victory in 2008. At the time of his retirement Burris was third in all-time CFL passing yards (63,369) and passing touchdowns (373).
* CRAIG NALL (2002-05, 2007) - Nall started for the Scottish Claymores of NFL Europe in 2003 and was the league's leading passer. In 2004, he played in 5 games for Green Bay, throwing for 4 touchdowns and a passer rating of 139.4. He went to Buffalo (2005) and Houston (2006), before he returned to Green Bay in December 2007. He went back to Houston in 2008, and then the UFL (2009).
* J.T. O'SULLIVAN (2004) - After two season in New Orleans, he was traded to the Packers in 2004, where he took a knee twice to end the game. Since then, he has been with the Bears (2005, 2007), Vikings (2005), Patriots (2006), Panthers (2006), Lions (2007), 49ers (2008) and Bengals (2009).
* AARON RODGERS (2005-07) - Rodgers spent 2005 as the Packers' #2 quarterback, and saw time in a win over the Saints and in a loss to the Ravens. In November 2006, Rodgers broke his left foot against the Patriots while filling in for an injured Brett Favre and missed the remainder of the season. Rodgers replaced an injured Favre against the Cowboys in November 2007. Rodgers completed 18 passes for 201 yards. He also threw his first touchdown pass.
* INGLE MARTIN (2006) - Martin spent 2006 as the Packers 3rd-string quarterback. After being released, he was with the Titans (2007-08), Chiefs (2008), Broncos (2009) and UFL (2009). He never threw an NFL pass.
* TODD BOUMAN (2006) - He was signed by the Vikings as an undrafted free agent in 1997, and remained there until 2002. He also played for the Saints, Packers, Rams, Ravens and Jaguars. He never appeared in a Packer game.
NAME NO POS HGT WGT COLLEGE YR PR AG G HOW ACQUIRED
Don Beebe 82 WR 5-11 185 Chadron State 2 9 32 10 1996 UFA-Carolina
Steve Bono 13 QB 6- 4 212 UCLA 1 12 35 2 1997 FA-K City (1996)
Bucky Brooks 22 CB 6- 0 195 North Carolina 2 3 26 3 1996 FA-Buffalo (1994)
Robert Brooks 87 WR 6- 0 180 South Carolina 6 6 27 15 1992 Draft-3rd round
Gilbert Brown 93 NT 6- 2 345 Kansas 5 5 26 12 1993 FA-Minnesota
LeRoy Butler 36 S 6- 0 200 Florida State 8 8 29 16 1990 Draft-2nd round
Mark Chmura 89 TE 6- 5 253 Boston College 5 5 28 15 1992 Draft-6th round
Shannon Clavelle 91 DE 6- 2 287 Colorado 3 3 28 6 1995 FA-Buffalo
Mark Collins 26 CB 5-10 202 Cal St-Fullerton 1 12 33 1 1997 FA-K City (1996)
Chris Darkins 44 RB 6- 0 210 Minnesota 1 1 23 14 1996 Draft-4th round
Rob Davis 60 LS 6- 3 288 Shippensburg 1 2 28 7 1997 FA-Chicago (1996)
Tyrone Davis 81 TE 6- 4 245 Virginia 1 3 25 13 1997 Trade-NY Jets
Jeff Dellenbach 67 C 6- 6 300 Wisconsin 2 13 34 14 1996 FA-New England
Earl Dotson 72 T 6- 3 315 Texas A&I 5 5 26 13 1993 Draft-3rd round
Santana Dotson 71 DT 6- 5 285 Baylor 2 6 27 16 1996 UFA-Tampa Bay
Doug Evans 33 CB 6- 1 190 Louisiana Tech 5 5 27 15 1993 Draft-6th round
Brett Favre 4 QB 6- 2 225 S. Mississippi 6 7 27 16 1992 Trade-Atlanta
Paul Frase 97 DE 6- 5 267 Syracuse 1 9 32 8 1997 FA-Jack (1996)
Antonio Freeman 86 WR 6- 0 190 Virginia Tech 3 3 25 16 1995 Draft-3rd round
Bernardo Harris 54 LB 6- 2 243 North Carolina 3 3 25 16 1995 FA
Aaron Hayden 24 RB 6- 0 216 Tennessee 1 3 24 14 1997 FA-SD (1996)
William Henderson 30 FB 6- 1 248 North Carolina 3 3 26 16 1995 Draft-3rd round
Craig Hentrich 17 P 6- 3 200 Notre Dame 4 4 26 16 1993 FA-Jets (PS-1993)
Darius Holland 90 DT 6- 4 320 Colorado 3 3 23 12 1995 Draft-3rd round
Lamont Hollinquest 56 LB 6- 3 250 USC 2 4 26 16 1996 FA-Wash (1994)
Travis Jervey 32 RB 5-11 222 The Citadel 3 3 25 16 1995 Draft-5th round
Reggie Johnson 88 TE 6- 2 256 Florida State 2 7 29 4 1997 FA-KC (1996)
Seth Joyner 54 LB 6- 2 245 UTEP 1 12 32 11 1997 FA-Arizona (1996)
Randy Kinder 43 CB 6- 1 213 Notre Dame 1 1 22 6 1997 FA
George Koonce 53 LB 6- 1 243 East Carolina 6 6 28 4 1992 FA
Bob Kuberski 94 NT 6- 4 295 Navy 3 3 26 11 1993 Draft-7th round
Dorsey Levens 25 RB 6- 1 230 Georgia Tech 4 4 27 16 1994 Draft-5th round
Ryan Longwell 8 K 6- 0 185 California 1 1 23 16 1997 FA-San Francisco
Derrick Mayes 80 WR 6- 0 205 Notre Dame 2 2 23 12 1996 Draft-2nd round
Blaine McElmurry 38 S 6- 0 187 Montana 1 1 23 1 1997 FA
Keith McKenzie 95 DE 6- 3 255 Ball State 2 2 23 16 1996 Draft-7th round
John Michels 77 T 6- 7 304 USC 2 2 24 9 1996 Draft-1st round
Terry Mickens 88 WR 6- 0 201 Florida A&M 4 4 26 11 1994 Draft-5th round
Roderick Mullen 28 CB 6- 1 204 Grambling State 3 3 24 16 1995 FA
Craig Newsome 21 CB 6- 0 190 Arizona State 3 3 26 1 1995 Draft-1st round
Doug Pederson 18 QB 6- 3 215 NE Lousiana 2 3 29 1 1996 FA-Miami (1993)
Roell Preston 88 WR 5-10 195 Mississippi 1 3 25 1 1997 FA-Atlanta (1996)
Mike Prior 45 S 6- 0 208 Illinois State 5 12 33 16 1993 UFA-Indianapolis
Marco Rivera 62 G 6- 4 295 Penn State 1 1 25 14 1996 Draft-6th round
Eugene Robinson 41 S 6- 0 197 Colgate 2 13 34 16 1996 Trade-Seattle
Bill Schroeder 84 WR 6- 2 198 UW-La Crosse 1 1 26 15 1996 FA-New England
Darren Sharper 42 DB 6- 2 205 William & Mary 1 1 21 14 1997 Draft-2nd round
NAME NO POS HGT WGT COLLEGE YR PR AG G HOW ACQUIRED
Wayne Simmons 59 LB 6- 2 248 Clemson 5 5 27 6 1993 Draft-1st round
Jermaine Smith 99 DT 6- 3 289 Georgia 1 1 25 9 1997 Draft-4th round
Aaron Taylor 73 G 6- 4 305 Notre Dame 3 3 24 14 1994 Draft-1st round
Jeff Thomason 83 TE 6- 4 250 Oregon 3 5 27 13 1995 FA- Cin (1993)
Adam Timmerman 63 G 6- 4 295 South Dakota St 3 3 26 16 1995 Draft-7th round
Ross Verba 78 T 6- 4 299 Iowa 1 1 23 16 1997 Draft-1st round
Reggie White 92 DE 6- 5 304 Tennessee 5 13 35 16 1993 UFA-Philadelphia
Bruce Wilkerson 64 T 6- 5 310 Tennessee 2 11 33 14 1996 FA-Jack (1995)
Gabe Wilkins 98 DE 6- 4 295 Gardner-Webb 4 4 25 16 1994 Draft-4th round
Brian Williams 51 LB 6- 1 240 USC 3 3 24 16 1995 Draft-3rd round
Gerald Williams 96 DL 6- 3 290 Auburn 1 12 33 4 1997 FA - Carolina
Tyrone Williams 37 CB 5-11 195 Nebraska 2 2 24 16 1996 Draft - 3rd round
Frank Winters 52 C 6- 3 300 West Illinois 6 11 33 13 1992 Plan B - K City
1997 PACKERS PRACTICE SQUAD
NAME POS COLLEGE HOW ACQUIRED
Ronnie Anderson WR Allegheny College 1997 FA
Anthony Fogle CB Oklahoma 1997 FA
Randy Kinder CB Notre Dame 1997 FA
Jim Kitts FB Ferrum 1997 FA - Miami
Steve Lee FB Indiana 1997 FA - Baltimore
Billy Lyon DE Marshall 1997 FA
Blaine McElmurry S Montana 1997 FA
Joe Rowe CB Virginia 1997 FA
Kyle Wachholtz QB USC 1996 Draft - 7th round
Bold Italics - Made Active Roster NO - Jersey Number POS - Position HGT - Height WGT - Weight YR - Years with Packers PR - Years of Professional Football AGE - Age on September 1 G - Games Played FA - Free Agent
1997 PACKERS DRAFT (April 19-20, 1997)
RND-PCK NAME POS COLLEGE NOTES
1 30 Ross Verba T Iowa
2 60 Darren Sharper DB William & Mary
3 90 Brett Conway K Penn State
4 126 Jermaine Smith DT Georgia
5 160 Anthony Hicks LB Arkansas
6 193 Traded to Oakland
7a 213 Chris Miller WR USC (A)
7b 231 Jerald Sowell FB Tulane
7c 240 Ronnie McAda QB Army (B)
A-From Oakland B-Free agency compensatory pick
​
FREE AGENCY - UNRESTRICTED FREE AGENTS
PLAYERS SIGNED - S Brad Edwards (Atlanta), LS Harper Le Bel (Atlanta), WR Qadry Ismail (Minnesota)
PLAYERS LOST - WR/KR Desmond Howard (Oakland)
FREE AGENCY - RESTRICTED FREE AGENTS
PLAYERS LOST - None
TRANSISTION PLAYER DESIGNATION - None
TRADES AND TRANSACTIONS
APR 20 - Traded a 1997 6th-round choice to OAKLAND for a 1997 7th-round draft choice (WR Chris Miller)
AUG 26 - Traded past considerations to NY JETS for TE Tyrone Davis
OCT 7 - Traded LB Wayne Simmons to KANSAS CITY for a 1998 5th-round draft choice (WR Corey Bradford)