The 2001 Green Bay Packers - 12-4 (T-3RD-NFC Central Division)
Head Coach: Mike Sherman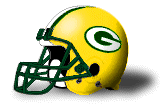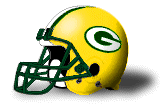 2001 PRE-SEASON RESULTS (2-2)
OFF DEF
AUGUST (2-2) RESULT RECORD ATT RSH PSS RSH PSS STARTING QB LEADING RUSHER LEADING PASSER LEADING RECEIVER
11 at Cleveland Browns L 3-10 0- 1-0 71,218 Brett Favre Dorsey Levens (29) Doug Pederson (84) Charles Lee (4-41)
20 DENVER BRONCOS W 22- 7 1- 1-0 59,177 Brett Favre De'Mond Parker (26) Doug Pederson (112) Donald Driver (3-61
25 MIAMI DOLPHINS W 17-12 2- 1-0 59,547 Brett Favre De'Mond Parker (80) Brett Favre (92) David Martin (2-26
31 at Oakland Raiders L 13-24 2- 2-0 38,783 Brett Favre De'Mond Parker (16) Henry Burris (170) De'Mond Parker (5-50)
2001 REGULAR SEASON RESULTS
SEPTEMBER (3-0)
9 DETROIT LIONS (0-0) W 28- 6 1- 0-0 59,523 179 245 56 232 Brett Favre Ahman Green (157) Brett Favre (260) Bill Schroeder (4-104)
24 WASHINGTON REDSKINS (0-1) W 37- 0 2- 0-0 59,771 160 226 71 66 Brett Favre Ahman Green (116) Brett Favre (236) Ahman Green (6-30)
30 at Carolina Panthers (1-1) W 28- 7 2- 1-0 73,120 75 308 36 133 Brett Favre Ahman Green (53) Brett Favre (308) Ahman Green (6-75)
OCTOBER (1-2)
7 at Tampa Bay Buccaneers (1-1) L 10-14 3- 1-0 65,510 69 253 99 154 Brett Favre Ahman Green (59) Brett Favre (258) Ahman Green (7-65)
14 BALTIMORE RAVENS (3-1) W 31-23 4- 1-0 59,866 60 331 158 199 Brett Favre Ahman Green (54) Brett Favre (337) Antonio Freeman (9-138)
21 at Minnesota Vikings (2-3) L 13-35 4- 2-0 64,165 74 160 200 177 Brett Favre Ahman Green (73) Brett Favre (169) Antonio Freeman (5-57)
28 Bye Week
NOVEMBER (3-1)
4 TAMPA BAY BUCCANEERS (3-3) W 21-20 5- 2-0 59,861 184 168 61 133 Brett Favre Ahman Green (169) Brett Favre (180) Ahman Green (6-49)
11 at Chicago Bears (6-1) W 20-12 6- 2-0 66,944 100 268 47 215 Brett Favre Ahman Green (93) Brett Favre (268) Bill Schroeder (4-100)
18 ATLANTA FALCONS (4-4) L 20-23 6- 3-0 59,849 70 243 82 335 Brett Favre Ahman Green (62) Brett Favre (262) Ahman Green (5-37)
22 at Detroit Lions (0-9) W 29-27 7- 3-0 77,730 104 235 167 193 Brett Favre Ahman Green (102) Brett Favre (252) Antonio Freeman (6-89)
DECEMBER (4-1)
3 at Jacksonville Jaguars (3-7) W 28-21 8- 3-0 66,908 37 352 62 286 Brett Favre Ahman Green (31) Brett Favre (362) Bill Schroeder (6-106)
9 CHICAGO BEARS (9-2) W 17- 7 9- 3-0 59,869 167 185 50 139 Brett Favre Ahman Green (125) Brett Favre (207) Bill Schroeder (3-34)
16 at Tennessee Titans (5-7) L 20-26 9- 4-0 68,804 31 192 167 256 Brett Favre Brett Favre (20) Brett Favre (199) Bill Schroeder (6-82)
23 CLEVELAND BROWNS (6-7) W 30- 7 10- 4-0 59,824 222 139 168 169 Brett Favre Ahman Green (150) Brett Favre (139) Bubba Franks (4-29)
30 MINNESOTA VIKINGS (5-9) W 24-13 11- 4-0 59,870 56 157 199 103 Brett Favre Green/Driver (31) Brett Favre (169) Bubba Franks (4-40)
JANUARY 2002 (1-0)
6 at New York Giants (7-8) W 34-25 12- 4-0 78,601 105 308 146 378 Brett Favre Ahman Green (101) Brett Favre (315) Bill Schroeder (5-102)
2001 POST-SEASON RESULTS (1-1)
JANUARY 2002 - NFC WILDCARD PLAYOFFS
13 SAN FRANCISCO 49ERS (12-4) W 25-15 59,825 106 262 71 219 Brett Favre Ahman Green (86) Brett Favre (269) Antonio Freeman (6-84)
NFC DIVISIONAL PLAYOFFS
20 at St. Louis Rams (14-2) L 17-45 66,338 118 265 91 201 Brett Favre Ahman Green (94) Brett Favre (281) Ahman Green (8-55)
* - Overtime
2001 IN REVIEW
The Packers capitalize on their strong finish by putting together a solid 12-4 record. While compiling their 12-4 mark the Packers went 6-0 against the NFC Central including a sweep of the Chicago Bears. However, bad losses to the Atlanta Falcons, and Tennessee Titans prevented them from winning the division. In the wild card game, they were matched up against a familiar foe in the San Francisco 49ers at Lambeau Field. The 49ers would hold a 7-6 lead, at halftime, but the Packers would comeback in the second half to earn a 25-15 victory staying undefeated at Lambeau Field in the postseason. However, a week later on the road in St. Louis the Packers season would come to a crashing end, as Brett Favre had a nightmarish six interception game in a 45-17 loss to the Rams.
MIKE SHERMAN - GENERAL MANAGER
Despite the dismal track record of having coaches being their own general managers (Dan Devine, Bart Starr), the Packers went that route once again in 2001. Ron Wolf announces he will step down as general manager after the draft, Sherman named as his replacement. Needless to say, his track record as a drafter was less than stellar:
2001 - Wolf and Sherman shared the GM duties, and the Packers had one of the worst drafts in franchise history. It started when they traded quarterback Matt Hasselbeck to the Seahawks and moved up seven spots in the first round, taking defensive end Jamal Reynolds. Reynolds had proclaimed himself "the greatest defensive end the world has ever seen, period." In his senior year, Reynolds won the Lombardi Award and was a finalist for the College Defensive Player of the Year Award. After only 2 seasons with the Packers and recording only 1 sack, Green Bay attempted to trade Reynolds to the Colts, but he failed the physical and the Packers released him 10 days later. The following season, Cleveland picked him up, but he was cut before the season started. The next three draft choices - receiver Robert Ferguson, cornerback Bhawoh Jue and Torrance Marshall were huge disappointments.
2002 - Sherman traded up to select WR Javon Walker with the 20th pick overall. Walker was the only Sherman draft pick to earn a Pro Bowl berth. He would become disgruntled after the Packers refused to renegotiate his contract, that had two years remaining on it, after his Pro Bowl season in 2004 He missed most of the 2005 season with a knee injury and was traded to Denver the following season. DE Aaron Kampman (5th round) was the brightest star in this draft, while S Marques Anderson (2nd) and FB Najeh Davenport (4th) never reached their potential.
2003 – Sherman traded a second-round pick to Philadelphia for CB Al Harris, which turned out to be one of the better trades of his stint as GM. His first round chice, LB Nick Barnett, has been adequate, but Sherman passed on a number of future stars - Jason Witten (TE), Osi Umenyiora (DE), Nnamdi Asomugha (CB), Anquan Boldin (WR), Lance Briggs (LB), Rashean Mathis (CB) or Ken Hamlin (S). DT Kenny Peterson (3rd) can be considered a bust.
2004 – Sherman traded up in the third round to select punter B.J. Sander. The Packers keep two punters on the roster for the entire season, but Sander never plays. It set the tone for a disastrous draft.CB Ahmad Carroll was the 25th pick overall, and turned out to be a bust. Besides Sander, they took CB Joey Thomas and DT Donnell Washington in the third round. Neither player panned out in Green Bay, especially when one see the Packers passed on DE Jared Allen, CB Nathan Vasher and WR Jerricho Cotchery to select them.
FREE AGENCY
* Joe Johnson - Johnson fell far short of expectations in Green Bay after he signed a six-year, $33 million contract. He played in a total of 11 games over two season. The Packers shelled out more than $10 million in salary and signing bonuses before released Johnson in June 2004.
* Cletidus Hunt - Sherman overpaid for Hunt, giving him a six-year deal worth $25.35 million, including a $6 million signing bonus, in 2003. Hunt was gone two years later and, with moves like this, the Packers were faced with salary cap issues in 2005 and 2006. On January 14, 2005, Sherman was stripped of GM title. He would remain as head coach for one more season.
NAME NO POS HGT WGT COLLEGE YR PR AG G HOW ACQUIRED
Chris Akins 31 S 5-11 195 Ark-Pine Bluff 2 2 24 11 1999 Draft-7th round
Josh Bidwell 9 P 6- 3 220 Oregon 2 2 25 16 1999 Draft-4th round
Matt Bowen 28 S 6- 1 208 Iowa 1 2 24 5 2001 FA-St. Louis
Corey Bradford 85 WR 6- 1 197 Jackson State 4 4 25 16 1998 Draft-5th round
Gilbert Brown 93 NT 6- 2 339 Kansas 8 8 30 11 1993 FA-Minnesota
LeRoy Butler 36 S 6- 0 203 Florida State 12 12 33 9 1990 Draft-2nd round
Chad Clifton 76 T 6- 5 327 Tennessee 2 2 25 14 2000 Draft-2nd round
Bobby Collins 87 TE 6- 4 248 North Alabama 1 3 25 4 2001 Trade-Buffalo
Rob Davis 60 LS 6- 3 285 Shippensburg 5 6 32 16 1997 FA-Chicago (1996)
Tyrone Davis 81 TE 6- 4 260 Virginia 5 7 29 4 1997 Trade-NY Jets
Na'il Diggs 59 LB 6- 4 238 Ohio State 2 2 23 16 2000 Draft-4th round
Earl Dotson 72 T 6- 3 317 Texas A&I 9 9 30 12 1993 Draft-3rd round
Santana Dotson 71 DT 6- 5 287 Baylor 6 10 31 12 1996 UFA-Tampa Bay
Donald Driver 80 WR 6- 0 185 Alcorn State 3 3 26 13 1999 Draft-7th round
Antuan Edwards 24 CB 6- 1 210 Clemson 3 3 24 3 1999 Draft-1st round
Brett Favre 4 QB 6- 2 225 S. Mississippi 10 11 31 16 1992 Trade-Atlanta
Robert Ferguson 89 WR 6- 1 209 Texas A&M 1 1 21 1 2001 Draft-2nd round
Mike Flanagan 58 C 6- 5 297 UCLA 4 4 27 16 1996 Draft-3rd round
Jim Flanigan 75 DT 6- 2 290 Notre Dame 1 8 30 16 2001 FA-Chicago (2000)
Bubba Franks 88 TE 6- 6 260 Miami (FL) 2 2 22 16 2000 Draft-1st round
Antonio Freeman 86 WR 6- 0 198 Virginia Tech 7 7 29 16 1995 Draft-3rd round
K. Gbaja-Biamilla 94 DE 6- 4 253 San Diego State 2 2 23 16 2000 Draft-5th round
Chris Gizzi 57 LB 6- 0 235 Air Force 2 2 26 12 2000 FA
Herbert Goodman 29 RB 5-11 205 Graceland 2 2 24 7 2000 FA
Ahman Green 30 RB 6- 0 217 Nebraska 2 4 24 16 2000 Trade-Seattle
Bernardo Harris 55 LB 6- 2 250 North Carolina 7 7 29 16 1995 FA
William Henderson 30 FB 6- 1 253 North Carolina 7 7 30 16 1995 Draft-3rd round
Vonnie Holliday 90 DE 6- 5 290 North Carolina 4 4 25 12 1998 Draft-1st round
Rob Holmberg 56 LB 6- 3 240 Penn State 1 8 30 4 2001 FA-Carolina
Cletidus Hunt 97 DE 6- 4 290 Kentucky State 3 3 25 12 1999 Draft-3rd round
Billy Jenkins 23 S 5-10 205 Howard 1 5 27 6 2001 FA-St. Louis
Bhawoh Jue 21 CB-S 6- 0 200 Penn State 1 1 20 15 2001 Draft-3rd round
Charles Lee 82 WR 6- 2 205 Central Florida 2 2 23 7 2000 Draft-7th round
Dorsey Levens 25 RB 6- 1 230 Georgia Tech 8 8 31 15 1994 Draft-5th round
Ryan Longwell 8 K 6- 0 200 California 5 5 27 16 1997 FA-San Francisco
Billy Lyon 98 DT 6- 5 295 Marshall 4 4 27 12 1997 FA
Torrance Marshall 51 LB 6- 2 255 Oklahoma 1 1 24 14 2001 Draft-3rd round
David Martin 83 TE 6- 4 250 Tennessee 1 1 22 14 2001 Draft-6th round
Tod McBride 27 DB 6- 1 205 UCLA 3 3 25 16 1999 FA
Mike McKenzie 34 CB 6- 0 190 Memphis 3 3 25 16 1999 Draft-3rd round
Rondell Mealey 32 RB 6- 0 224 LSU 1 1 24 11 2000 Draft-7th round
Andre O'Neal 53 LB 6- 1 235 Marshall 1 2 27 2 2001 FA-Kansas City
Doug Pederson 18 QB 6- 3 220 NE Louisiana 4 7 33 16 2002 FA-Cleve (2001)
Jamal Reynolds 99 DE 60 3 266 Florida State 1 1 22 6 2001 Draft-1st round
Marco Rivera 62 G 6- 4 310 Penn State 5 5 29 16 1996 Draft-6th round
Allen Rossum 20CB-KR 5- 8 178 Notre Dame 2 4 25 6 2000 Trade-Phil
Bill Schroeder 84 WR 6- 2 205 UW-La Crosse 5 5 30 14 1996 FA-New England
Darren Sharper 42 DB 6- 2 207 William & Mary 5 5 25 16 1997 Draft-2nd round
Barry Stokes 79 G-T 6- 4 310 Eastern Michigan 2 3 27 16 2000 FA-Miami (1998)
Mark Tauscher 65 T 6- 3 320 Wisconsin 2 2 24 16 2000 Draft-7th round
Keith Thibodeaux 22 CB 5-11 169 Northwestern St 1 4 27 7 2001 FA-Minnesota
NAME NO POS HGT WGT COLLEGE YR PR AG G HOW ACQUIRED
John Thierry 91 DE 6- 4 262 Alcorn State 2 8 29 12 2000 UFA-Cle (1999)
Mike Wahle 68 G 6- 6 310 Navy 4 4 24 16 1998 Supple-2nd round
Rod Walker 95 DT 6- 3 320 Troy State 1 1 25 11 2001 Trade-Tennessee
Nate Wayne 54 LB 6- 0 237 Mississippi 2 4 26 12 2000 Trade-Denver
K.D. Williams 50 LB 6- 0 245 Henderson State 2 3 28 12 2000 Trade-N.Orleans
Tyrone Williams 37 CB 5-11 193 Nebraska 6 6 28 16 1996 Draft-3rd round
Frank Winters 52 C 6- 3 305 West Illinois 9 14 36 4 1992 Plan B-Kan City
2001 PACKERS PRACTICE SQUAD
NAME POS COLLEGE HOW ACQUIRED
Mark Bristol T Mansfield 2001 FA
Henry Burris QB Temple 2001 FA - CFL
Donte Curry LB Morris Brown 2001 FA
Chris Gall FB Indiana 2001 FA
Anthony Herron DE Iowa 2001 FA
Mike Horacek WR Iowa State 2000 FA
Kenny Jackson LB Nevada-Reno 2001 FA
Ed Kehl T-G BYU 2000 FA
Paris Lenon LB Richmond 2001 FA
Tim Morgan P San Jose St. 2001 FA
J.J. Moses WR/KR Iowa State 2001 FA
James Rooths CB Shepherd College 2001 FA
Hurley Tarver CB Central Oklahoma 2001 FA - XFL
Bold Italics - Made Active Roster NO - Jersey Number POS - Position HGT - Height WGT - Weight YR - Years with Packers PR - Years of Professional Football AGE - Age on September 1 G - Games Played FA - Free Agent
2001 PACKERS DRAFT (April 21-22, 2001)
RND-PCK NAME POS COLLEGE NOTES
1a 10 Jamal Reynolds DE Florida State (A)
1b 17 Traded to Seattle in Matt Hasselbeck trade
2a 41 Robert Ferguson WR Texas A&M (B)
2b 47 Traded to San Francisco in pre-draft trade of picks
3a 71 Bhawoh Jue CB Penn State (B)
3b 72 Torrance Marshall LB Oklahoma (A)
3c 80 Traded to San Francisco in pre-draft trade of picks
3d 82 From New Orleans, sent to San Fran in pre-draft trade
4a 105 Bill Ferrario G Wisconsin (B)
4b 113 Traded to Denver for Nate Wayne
5 147 Traded to Philadelphia for Allen Rossum
6a 179 Traded to San Francisco in pre-draft trade of picks
6b 198 David Martin TE Tennessee (C)
7a 219 Traded to Denver for David Bowens
7b 222 From St. Louis, sent to San Francisco in pre-draft trade
A-From Seattle in Matt Hasselbeck trade B-From San Francisco C-Free agent compensatory pick
​
FREE AGENCY - UNRESTRICTED FREE AGENTS
PLAYERS SIGNED - None
PLAYERS LOST - LB Mike Morton (Indianapolis), G Ross Verba (Cleveland)
FREE AGENCY - RESTRICTED FREE AGENTS
PLAYERS LOST - None
TRANSISTION PLAYER DESIGNATION - S LeRoy Butler
TRADES AND TRANSACTIONS
MAR 5 - Traded a 2001 1st-round selection (G Steve Hutchinson) and QB Matt Hasselbeck to SEATTLE for 2001 1st- (DE Jamal Reynolds) and 3rd-round (LB Torrance Marshall) choices
APR 21 - Traded 2001 2nd- (LB Jamie Winborn), 3rd- (RB Kevan Barlow) and 6th-round (CB Rashad Holman) choices, and Saints' 2001 3rd-round pick (Aaron Brooks trade - later traded to Seattle) and Rams' 2001 7th-round choice (Mike Morton trade - later traded to Seattle) to SAN FRANCISCO for 2001 2nd- (WR Robert Ferguson), 3rd- (DB Bhawoh Jue) and 4th-round selections (G Bill Ferrario)
AUG 7 - Traded DE David Bowens to BUFFALO for TE Bobby Collins
SEPT 2 - Traded a 2002 7th-round draft choice (DE Carlos Hall) to TENNESSEE for DT Rod Walker