The 1958 Green Bay Packers - 1-10-1 (6TH - Western Conference)
Head Coach: Ray (Scooter) McLean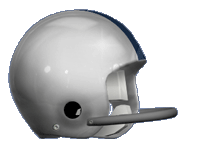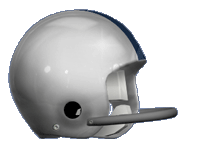 1958 PRE-SEASON RESULTS (2-3)
OFF DEF
AUGUST (0-1) RESULT RECORD ATT RSH PSS RSH PSS STARTING QB LEADING RUSHER LEADING PASSER LEADING RECEIVER
20 M-PITTSBURGH STEELERS L 0- 3 0- 1-0 17,294
SEPTEMBER (2-2)
1 G-PHILADELPHIA EAGLES W 20-17 1- 1-0 17,857
6 New York Giants at Boston W 41-20 2- 1-0 27,013
13 Washington at Winston-Salem, NC L 14-23 2- 2-0 12,000
20 Chicago Cardinals at Minneapolis L 24-31 2- 3-0 18,520
1958 REGULAR SEASON RESULTS
SEPTEMBER (0-1)
28 G-CHICAGO BEARS (0-0) L 20-34 0- 1-0 32,150 123 94 146 154 Bart Starr Don McIlhenny (52) Bart Starr (78) Five tied with 2 each
OCTOBER (1-2-1)
5 G-DETROIT LIONS (0-1) T 13-13 0- 1-1 32,053 114 173 33 245 Bart Starr Don McIlhenny (37) Bart Starr (196) Howie Ferguson (5-57)
12 M-BALTIMORE COLTS (2-0) L 17-24 0- 2-1 24,553 61 299 152 230 Bart Starr Howie Ferguson (35) Bart Starr (320) Billy Howton (7-92)
19 at Washington Redskins (1-2) L 21-37 0- 3-1 25,228 137 288 292 154 Bart Starr Howie Ferguson (100) Babe Parilli (297) Billy Howton (5-130)
26 G-PHILADELPHIA EAGLES (1-3) W 38-35 1- 3-1 31,043 127 191 118 293 Babe Parilli Howie Ferguson (67) Babe Parilli (199) Max McGee (6-100)
NOVEMBER (0-5)
2 at Baltimore Colts (5-0) L 0-56 1- 4-1 51,333 95 47 220 170 Babe Parilli Bart Starr (32) Bart Starr (58) Max McGee (3-58)
9 at Chicago Bears (4-2) L 10-24 1- 5-1 48,424 52 93 273 89 Bart Starr Bart Starr (29) Babe Parilli (99) Max McGee (3-21)
16 G-LOS ANGELES RAMS (4-3) L 7-20 1- 6-1 28,051 81 203 132 352 Babe Parilli Paul Hornung (63) Babe Parilli (211) Three tied with 5 each
23 M-SAN FRANCISCO 49ERS (3-5) L 12-33 1- 7-1 19,786 149 58 256 283 Babe Parilli Paul Hornung (92) Babe Parilli (58) Billy Howton (4-43)
27 at Detroit Lions (3-5-1) L 14-24 1- 8-1 50,971 104 138 94 104 Bart Starr Paul Hornung (50) Bart Starr (159) Max McGee (4-54)
DECEMBER (0-2)
7 at San Francisco 49ers (4-6) L 21-48 1- 9-1 50,793 172 163 210 258 Bart Starr Jim Taylor (137) Babe Parilli (137) Billy Howton (5-69)
14 at Los Angeles Rams (7-4) L 20-34 1-10-1 54,634 206 73 114 243 Joe Francis Jim Taylor (99) Joe Francis (84) Max McGee (4-69)
G - Green Bay M - Milwaukee
1958 IN REVIEW
Bart Starr, Jim Taylor and Paul Hornung were in the backfield. Jim Ringo, Jerry Kramer and Forrest Gregg held down jobs on the offensive line. Ray Nitschke, Jess Whittenton, Dan Currie and Bill Forrester played on the defense. But these were not the championship Packers of Vince Lombardi that would take the National Football League by storm in the early 1960s. There were the pitiful Green Bay Packers of Ray (Scooter) McLean, a team that would win only one game in a brutally demoralizing season, McLean's only one as head coach. Although Taylor, Kramer, Nitschke and Currie were rookies, the Packer fans saw no hope at all in the abject squad, and the Executive Committee went hunting for another new coach after the season.
​
WHO WAS SCOOTER MCLEAN???
Ray "Scooter" McLean (December 6, 1915 - March 4, 1964) was a football player and coach at both the collegiate and professional levels, but may be best remembered for preceding Vince Lombardi as head coach of the Green Bay Packers in 1958. McLean was a native of Lowell, Massachusetts and Concord, New Hampshire who played both football and basketball at St. Anselm College in New Hampshire. He was drafted by the Chicago Bears in 1940 and played eight years with the team, and also found time during the offseason to play semipro baseball. Though his name is listed as Ray McLean his real last name is MacLean, and was changed because the press would always spell it wrong. During his time with the Bears, McLean played on both sides of the ball, catching 103 passes for over 2,200 yards and 21 touchdowns, while also gaining 412 yards via the running game. On defense, he intercepted 18 opponent tosses, while his special teams work also sparkled with three punt returns for touchdowns, one an 89-yard dash against the crosstown Chicago Cardinals. In his final season (1947), he served as the team's kicker. On March 3, 1948, McLean signed a contract to serve as head coach of Lewis College in Lockport, Illinois. To supplement his income during that first year, he also served as an assistant coach with the All-America Football Conference's Chicago Rockets. During his first two seasons at Lewis, McLean's teams completely dominated, outscoring opponents 548-80 while compiling a 14-2 record. In 1950, the school moved to the much stronger Midlands Intercollegiate Athletic Conference, but McLean left after that campaign to become an assistant with the Packers. Working under head coach Gene Ronzani, McLean watched the Packers struggle with a 3-9 mark in 1951, but then improve by three games the following year. However, after winning just twice in 10 games, Ronzani was fired on November 27, 1953 with two games remaining. McLean and fellow Packer assistant Hugh Devore then finished the season as co-head coaches. McLean returned to his role as an assistant under new head coach Lisle Blackbourn, but a 17-31 record over the next four years meant another coaching change was in the works for Green Bay. On January 6, 1958, the 42-year-old McLean was elevated to the position of Packers' head coach, but the team bottomed-out under his leadership, which included players deciding how they should discipline themselves. The Packers finished the 1958 season with a franchise-worst 1-10-1 record. McLean resigned at the conclusion of the season, which opened the way for the hiring of Lombardi in January 1959. McLean found work as an assistant with the Detroit Lions under former Bears teammate George Wilson, and served in
that role for the next five years. Midway through the 1963 NFL season, he entered an Ann Arbor hospital and was diagnosed with cancer. Scooter McLean died four months later, at the age of 48. McLean is also remembered as being one of the last players to perform a drop-kick, in 1941. It would be more than six decades later before another occurrence of this feat would be seen, when on January 1, 2006, the New England Patriots' Doug Flutie kicked one against the Miami Dolphins. (The last time a drop kick was successfully attempted for a field goal was by Earl "Dutch" Clark.) (Source: Wikipedia)
NAME NO POS HGT WGT COLLEGE YR PR AG G HOW ACQUIRED
Tom Bettis 65 LB 6- 2 225 Purdue 4 4 25 12 1955 Draft-1st
Nate Borden 87 DE 6- 0 240 Indiana 4 4 26 12 1955 Draft-25th
Hank Bullough 61 G 6- 0 240 Michigan State 2 2 24 8 1955 Draft-5th
Al Carmichael 48 HB 6- 1 195 USC 6 6 29 12 1953 Draft-1st
Dan Currie 58 LB 6- 3 235 Michigan State 1 1 23 12 1958 Draft-1st
Bobby Dillon 44 DB 6- 1 189 Texas 7 7 28 12 1952 Draft-3rd
Howie Ferguson 37 FB 6- 2 213 No College 6 6 28 7 1953 FA
Len Ford 83 DE 6- 5 251 Michigan 1 9 32 11 1958 Trade-Cleveland
Bill Forrester 69 DT 6- 3 240 SMU 6 6 26 12 1953 Draft-3rd
Joe Francis 20 QB 6- 1 194 Oregon State 1 1 22 12 1958 Draft-5th
Forrest Gregg 75 G 6- 4 245 SMU 2 2 24 12 1956 Draft-2nd
Hank Gremminger 46 DB 6- 1 201 Baylor 3 3 25 12 1956 Draft-7th
Dave Hanner 79 DT 6- 2 266 Arkansas 7 7 28 12 1952 Draft-5th
Paul Hornung 5 HB 6- 2 211 Notre Dame 2 2 22 12 1957 Draft-Bonus
Billy Howton 86 E 6- 2 188 Rice 7 7 28 12 1952 Draft-2nd
Joe Johnson 40 HB 6- 0 188 Boston College 5 5 28 6 1953 Draft-11th
J.D. Kimmel 72 DT 6- 4 250 Houston 1 3 28 12 1958 Trade-Washington
Billy Kinard 25 DB 6- 0 202 Mississippi 2 3 24 12 1957 Trade-Cleveland
Gary Knafelc 84 E 6- 4 217 Colorado 5 5 26 6 1954 FA-Chi Cardinals
Jerry Kramer 64 G 6- 3 235 Idaho 1 1 22 12 1958 Draft-4th
Carlton Massey 81 DE 6- 4 225 Texas 2 5 27 2 1957 Trade-Cleveland
Norm Masters 78 T 6- 2 250 Michigan State 2 2 25 12 1957 Trade-Detroit
Marv Matuszak 63 LB 6- 3 235 Tulsa 1 5 27 3 1958 FA-San Francisco
Max McGee 85 E 6- 3 196 Tulane 3 3 26 12 1954 Draft-5th
Don McIlhenny 42 HB 6- 0 200 SMU 2 3 23 12 1957 Trade-Detroit
Steve Meilinger 80 E 6- 2 230 Kentucky 1 3 27 12 1958 Trade-Washington
Ray Nitschke 33 LB 6- 3 220 Illinois 1 1 21 12 1958 Draft-3rd
Babe Parilli 10 QB 6- 1 196 Kentucky 4 5 28 12 1957 Trade-Cleveland
Jim Ringo 51 C 6- 1 236 Syracuse 6 6 28 12 1953 Draft-7th
Al Romine 23 HB 6- 2 184 North Alabama 2 2 26 12 1955 FA-Chicago Bears
Jim Salsbury 67 G 6- 0 241 UCLA 2 4 26 12 1957 Trade-Detroit
Jim Shanley 22 HB 5- 9 174 Oregon 1 1 22 12 1958 FA
Ollie Spencer 77 T 6- 2 245 Kansas 2 4 27 12 1957 Trade-Detroit
Bart Starr 15 QB 6- 1 200 Alabama 3 3 24 12 1956 Draft-17th
John Symank 27 DB 5-11 180 Florida 2 2 23 12 1957 Draft-23rd
Jim Taylor 31 FB 6- 0 205 LSU 1 1 23 12 1958 Draft-2nd
Jim Temp 82 DE 6- 4 250 Wisconsin 2 2 24 12 1955 Draft-2nd
Jesse Whittenton 47 DB 6- 0 195 Texas-El Paso 1 3 24 8 1958 FA-Chi Bears
NO - Jersey Number POS - Position HGT - Height WGT - Weight YR - Years with Packers PR - Years of Professional Football AGE - Age at Start of Season G - Games Played FA - Free Agent
1958 PACKERS DRAFT (December 2, 1957 (1-4) and January 28, 1958 (5-30))
RND-PICK NAME POS COLLEGE
1 - 3 Dan Currie C Michigan State
2 - 15 Jim Taylor FB Louisiana State
3a - 27 Dick Christy HB North Carolina St
3b - 36 Ray Nitschke (A) LB Illinois
4 - 39 Jerry Kramer G Idaho
5 - 51 Joe Francis QB Oregon State
6 - 62 Ken Gray T Howard Payne
7 - 75 Doug Mainson QB Hillsdale
8 - 86 Mike Bill C Syracuse
9 - 99 Norm Jarock HB St. Norbert
10 - 110 *-Carl Johnson T Illinois
11 - 123 Harry Horton E Wichita
12 - 134 Wayne Miller E Baylor
13 - 147 Gene Cook E Toledo
14 - 158 Harry Hauffe T South Dakota
15 - 171 *-Tom Newell HB Drake
16 - 182 *-Arley Finley T Georgia Tech
17 - 195 Joe Reese E Arkansas Tech
18 - 206 Charles Strid G Syracuse
19 - 219 to Chicago Bears for Lee Hermsen
20 - 230 John Dubose HB Trinity (TX)
21 - 243 Jerry Kershner T Oregon
22 - 254 Dick Maggard HB Idaho College
23 - 267 **-Jack Ashton G South Carolina
24 - 278 **-John Jereck T Detroit
25 - 291 Larry Plenty HB Boston College
26 - 302 Esker Harris G UCLA
27 - 315 Neil Habig C Purdue
28 - 326 **-Dave Crowell G Washington St
29 - 339 Robert Haynes T Sam Houston St
30 - 350 John Peters T Houston
A - from New York Giants for John Martinkovic * - Juniors ** - Sophomores
PICK PLASMAN STEELER AIDE
JAN 2 (Pittsburgh) - Dick Plasman, a former assistant coach of the Green Bay Packers, has been signed as line coach by the Pittsburgh Steelers. In business at Coral gables, Fla., for the past five years, Plasman was hired by the Steelers Tuesday as a replacement for Nick Skorich, who resigned last week.
PACKERS' BOARD CHAIRMAN DIES
JAN 2 (Miami Beach) - Emil R. Fischer, 70, chairman of the Board of Directors of the Green Bay Packers, died in his sleep Wednesday night of an apparent heart attack. His wife, Myra, found the body this morning in their apartment at the Surf Club. The Fischers had attended the Orange Bowl game Wednesday. Fischer, president of the Atlas Warehouse and Storage Co., Green Bay, served as president of the football corporation for four years, resigning at the close of the 1952 season. He continued as board chairman and a member of the club's executive committee.
SIX TOP-FLIGHT QBS NEARING END OF TRAIL
JAN 4 (Green Bay) - So Norm Van Brocklin has announced his retirement! Nobody is crying around here because the Flying Dutchmen usually gives the Packers a fit - especially in Los Angeles. Van Brocklin's retirement revelation sounded real authentic and chances are he'll make it stick - good and proper. The Rams and Coach Sid Gillman, in particular, aren't expected to go after him with a load of dough come next July. In other words, Sid is probably happy to start fresh with what might be termed "his own" quarterback - be it Bill Wade or one of three or four rookie hot shots. Van Brocklin was pretty much a Van Brocklin quarterback, having worked with the great Bob Waterfield and under two or three coaches. Van's retirement sort of signals the start of the end of a great era in NFL quarterbacks. The Dutchman, 31, is one of six QB stars who are flirting with the ricking chair. The other five, who are certain to go in a year or two, are Tobin Rote and Bobby Layne of the Detroit Lions; Y.A. Tittle of the San Francisco Forty Niners; Chuck Conerly of the New York Giants; and Bobby Thomason of the Philadelphia Eagles. They are the league's older-pro quarterbacks as far as age is concerned. Conerly is 33 (or more), Tittle 32, Layne 31 and Rote will be 30 on Jan. 18. Thomason will turn 30 on March 26. Departure of those quarterbacks will mean some renovating and only two of the clubs have big pro names to step into the slot - Don Heinrich of the Giants and Wade of the Rams. If the other four lose their QBs right now, the following untested-under-heavy-fire pros will have to take charge - Sonny Jurgensen with the Eagles; Steve Brodie, Forty Niners; and Gerry Reichow, Lions. The other clubs are blessed with the flower of youth at quarterback - although some of it has yet to blossom. The Packers like Bart Starr, 24, best but he has the backing of Babe Parilli, 28. The Browns have Milt Plum, 22, and Tommy O'Connell, 25. Ed Brown of the Bears is 26 and Zeke Bratkowski, his understudy and sometimes vice versa, is 24. Pittsburgh's fate is in the hands of young Earl Morrall, 22, while Washingon's Eddie LeBaron, despite his 26 years, is the closest thing to an old pro quarterback. The Cardinals have Lamar McHan, 24, and several others, including their bonus choice QB - King Hill, 21. John Unitas of Baltimore is only 24. Three or four years from now, the QB big shots of the National League will be selected from among the "newcomers" in the 21-24 age bracket. And that could include the Packers' Starr who displayed in '57 the makings of a real sharpshooter. Starr worked under Rote in 1956 and learned his lessons well from the rugged Texan who led the Lions to the world's championship. Bart displayed amazing accuracy and finished with a 54 percent completion average on 117 completions in 215 attempts. Only two other Packer passers did better in the last 16 years - Cecil Isbell, who pitched to the great Don Hutson, and Thomason. Isbell had 56 percent in 1941 on 117 completions in 206 attempts and Thomason had the same percentage of 125 completions in 221 attempts. Bobby was here for a season on lend-lease from the Rams, who later traded him to Philly. Rote, who holds all of the Pack's all-time passing records, bettered 50 percent just once. That was in 1952, when he completed 82 passes in 157 attempts for 52 percent. Rote averaged just over 46 percent in hurling 1,024 passes in 1954-55-56, a really rare record in view of the number of passes attempted.
PACKERS TO OUST BLACKBOURN TODAY
JAN 5 (Milwaukee Sentinel) - Lisle Blackbourn, who has a year to go on his five-year contract, will be removed as the Packers head coach Monday, it was learned by the Milwaukee Sentinel Sunday night. While a contract committee, composed of three
executive members, has already contacted possible successors, a surprise choice appears to be Ray (Scooter) McLean, who completed his seventh year as the Bays' backfield coach. McLean's name cropped up in the Detroit picture several weeks ago when it was mentioned he would join George Wilson's staff. However, McLean vigorously denied any contract with the Lions. Another name kicked around is that of Hampton Pool, presently coaching Toronto of the Canadian League. Pool coached the Rams for three years, from 1952 through 1954. Other coaches contacted either have been coaching pro football in the states or north of the border. The Packer Corp. is not interested in a college coach. The contract committee will present its choice to the executive committee Monday noon. They will ask the board of directors to ratify their selection that night. Blackbourn took over as the third coach in Packer history in 1954. He finished that season with a record of four wins and eight losses. His club won six and lost six in 1955, sported a 4-8 mark in 1956 and this past season finished with three wins and nine losses. McLean came to the Packers one year after Gene Ronzani signed as head coach in 1950. He was the only holdover coach signed when Blackbourn took over. Scooter made a name in pro football circles while playing with four Chicago Bear championship teams. Prior to joining the Packers, McLean was head coach at Lewis College in Lockport, Ill., from 1948 to 1950. He resides in Green Bay with his wife and two children. Under ironclad contract terms, the Packers will have to pay Blackbourn $25,000 for his unexpired fifth year. The possibility remains, of course, that either the executive committee or the board of directors will overrule the decision of the contract committee. The discussion of the Packers' home schedule, concerning the number of games to be played in Green Bay and in Milwaukee, is not expected to come to a head until the annual meeting of the stockholders in March.
FUTURE OF BLACKBOURN STUDIED
JAN 6 (Green Bay) - The future of Liz Blackbourn as head coach of the Packers will be discussed and possibly decided at two meetings of Packer officials today. Blackbourn, who became Packer head coach in January of 1954, has one more season to go on his five-year contract. The Packer executive committee this afternoon is discussing he coach's contract after a report from the contract committee composed of Lee Joannes, Fred Leicht and Fred Trowbridge, with Dominic Olejniczak who serves in an ex-officio capacity. The Packer board of directors will meet tonight to hear reports on the coaching setup from the executive committee. On Blackbourn's staff are Ray McLean, offensive backfield coach; Lou Rymkus, line coach; Jack Morton, defensive backfield coach; and Tom Hearden, defensive backfield coach who has been inactive since suffering a stroke last May. Hearden now has started to do some Packer work at home. Blackbourn is presently in Mobile, Ala., scouting the teams playing in the Senior Bowl next Sunday.
SCOOTER AGREES TO ONE-YEAR PACT AS BLACKBOURN SUCCESSOR
JAN 7 (Green Bay) - Ray (Scooter) McLean, 42, backfield coach of the Green Bay Packers for seven seasons under two different head coaches, today found himself in a new position - head coach! McLean replaced Liz Blackbourn, who took over the Packer reins in 1954. The McLean-Blackbourn switch was announced by Packer General Manager Verne Lewellen at a press, radio and TV conference at the Hotel Northland last night - as follows: "The board of directors (of Green Bay Packer, Inc.) has ratified the decisions of the executive committee to buy up Liz Blackbourn's contract and to replace him as head coach by Ray McLean. Ray agreed to a one-year contract." Blackbourn signed for three years in '54, but a year later he was given a new five-year pact retroactive to 1954. His contract thus had one more year (Jan. '59) to run but "all benefits of that contract will be paid," Lewellen said. The Packer executive committee acted at its regular meeting Monday noon after which the group adjourned to serve as active pallbearers at the funeral of Emil R. Fischer, chairman of the Packer board who dies last week in Florida. The board of directors, after a session of more than three hours last night, okayed the committee's action. Before the announcement was made, Blackbourn was notified in a long distance telephone call to Mobile, Ala., where he was scouting six Packer draftees and prospective pros getting ready for the Senior Bowl game there Saturday. McLean was given a free hand in the selection of assistant coaches and he quickly announced that "there will be a change," adding: "But I want to give it some more thought." Coaches now on the staff are Tom Hearden, defensive coach who is at his home recuperating from a stroke suffered last May; and Lou Rymkus, line coach, and Jack Morton, defense coach, who are attending the college coaches' convention in
Philadelphia. Also in Philly is Jack Vainisi, administrative aide and talent scout. Scooter said he wanted Hearden to work in some capacity with the team. Tom has started doing some work at home. McLean was beaming high and wide when presented as "head coach" at the press session and he explained that he was "very satisfied" with the one-year agreement because "it's a real challenge." Pressed for his plans, McLean said that "one of the first things I want to do is return the team to Green Bay for training. It will do wonders for building the morale of the team and that morale is a good 80 percent of winning. Morale will win those close games for you." The Bays had trained in Stevens Point the last four years. Scooter had no comment on player personnel other than "the material picked up in the draft so far should be of great help to us" and "I'd like to develop a few more two-way players, especially in the line, so that injuries won't be so damaging." In fact, McLean, referring to the 1957 season, said his chief hope was "not to get hit by injuries like we did last year." The 1957 squad had one dozen major hurts, including four broken bones. McLean's first assignment will be to "get down to that Senior Bowl game and explain this thing to our draft choices. Then it's the league draft." The draft and annual league convention is in Philly Jan. 28. Blackbourn, reached in Mobile today, said "it was a complete surprise when they called me and told me last night," adding: "They said it was the good of the Packers and that's what I was working for. I enjoyed my association with the Packers and certainly wish them all kinds of luck. This is a wonderful break for Scooter." Liz and his wife had breakfast this morning with Fred Cone, the Packers' golden toe (but retired), who is now coaching at University Military School in Mobile. They were to be guests at the Cone residence today. Liz said "we'll start driving back to Green Bay later today and we'll be in Friday. We'll probably make our headquarters there."...In discussing the hiring of McLean, Lewellen mentioned the success other clubs had with the moving up of assistants - George Wilson at Detroit, Jim Lee Howell at New York and Frankie Albert at San Francisco. Wilson's team won the championship and Howell and Albert placed second...It was also revealed that one other candidate had been considered - Hamp Pool, the former Los Angeles Ram coach who is now coaching in Canada. "He was the only other coach contacted," Lewellen said...McLean has never worked after college at anything but football in his 42 years (he turned that age last Dec. 6). Born in Lowell, Mass., of Scotch-Irish parents, McLean played high school football there and then attended St. Anselms College of Manchester, N.H. He won Little All-America honors as a halfback. Scooter joined the Bears in 1940 and quickly became one of the most feared running and pass catching backs in pro football. He played for eight seasons and then served three years as football coach at Lewis College in Lockport, Ill. McLean returned to pro football as backfield coach under Gene Ronzani here in 1951. When Ronzani resigned as Packer head coach after the 10th league game in 1953, McLean and Hugh Devore, now head coach of the Eagles, were named co-coaches for the last two games on the west coast. McLean was the only coach of the Ronzani regime to be hired by Blackbourn when he took over in January, 1954. The McLeans live at 424 Gray St., and they have three children - Mike, 5, Maureen, 3, and Patricia Tuttle, 5 months. And that Tuttle, incidentally, is Scooter's middle name...In the eight seasons since Curly Lambeau, founder and head coach for 30 years, left after the '49 season, the Packers compiled a 31-64-1 in 96 league games. Ronzani's record in four seasons was 14-33-1 while Liz posted 17 victories and 31 setbacks in his four campaigns. The Bays failed to get above .500 in these two regimes, although there were 6-6 records in '52 and '55. That's the challenge facing McLean - getting the Pack about .500 and into the championship picture!
BLACKBOURN: I'M SURPRISED, BUT GOOD LUCK
JAN 7 (Mobile, AL) - Ousted Green Bay Packer Coach Lisle (Liz) Blackbourn Monday night said he was "surprised" at his dismissal but wished the Packers "all the luck in the world." Blackbourn was reached at a Mobile hotel. He was in the Alabama city to scout the Senior Bowl game here Saturday. "I was surprised although I can understand that perhaps the people in charge of the Packers were acting in good faith," he told a reporter. "Maybe they felt it was for the best for the club. I've enjoyed my association there for the past four years and want to wish them all the luck in the world." He said he had no immediate plans for the future.
THE RECORD WILL SPEAK IN LIZ'S DISMISSAL, BUT IT WILL NOT SHOW EXTRACURRICULARS
JAN 7 (Milwaukee Journal - Oliver Kuechle) - The record will always show that the Board of Directors of the Green Bay Packers fired Liz Blackbourn as coach Monday night. It will show that the contract committee of the executive committee recommended Monday noon that Blackbourn be dismissed because of a losing record, that the executive committee discussed this recommendation and presented it to the Board of Directors Monday night, and that the Board of Directors, upon motion by Fred L. Cobb, accepted the recommendation. That will always be the record and it will all be very proper. A board certainly can fire a losing coach. What it won't show, though, will be the behind the scenes maneuvering directed principally by Lee Joannes and his pawn, Executive Vice President Dominic Olejniczak. Or the bitterness between Joannes and Blackbourn almost from the beginning. (Joannes never wanted Blackbourn as coach in the first place.) Or the insults Joannes hurled at Blackbourn from the stands at games right here in Milwaukee as an example of his feelings. Or the interference from the ruling soviet during the season which included calling in the assistants and certain players for reports. What it won't show will be that a real gentleman and one of the most able coaches in football today was "axed" without a real thought of the specific coaching problems he faced. Four key players out with broken bones in the season just closed, for instance. Or the difficulties under which he sometimes worked...LIKE A POLITBURO: Things will never be different in Green Bay as long as a couple of dozen men (this is indeed a soviet) have their ladles in the soup and as long as a few can control the ladles. There was a bit of window dressing a few years ago when the soviet decided to have a General Manager and appointed Verne Lewellen to the job, and for a short while it looked good. The basic order soon asserted itself, though. Today, Lewellen has to ask one of the subcommittees whether he can have an anchovy in his martini or an onion. I'll never forget the Thanksgiving Day in Detroit a few years ago as an example of this. The Packers were playing the Lions. Along in the third quarter, Nick Kerbawy, general manager of the Lions, called down from back in the press box to where Lewellen and Tubby Bero (chief of police and a Joannes man) were sitting to give them the day's "count". Lewellen started to get up until Bero protested and said he'd go. Bero went and Bero got the day's count. And that was the end of that....PROJECTION: The present troubles - and the "solution" reached Monday night is nothing - are but a projection of the troubles that have disturbed the club since the breakup of the original "Hungry Five" some 15 or 16 years ago. The younger generation of football fans may not know of them but they saved the Packers in the twenties and ran them happily until professional football started to become the big thing it is today - Curly Lambeau, who founded the club in 1919, Lee Joannes, the late Dr. W.W. Kelly, Andy Turnbull and the late Jerry Clifford. In the beginning, the Hungry Five let Curly Lambeau run the club. He not only coached it, he ran it. But as pro football got to be the big thing it is today, the Hungry Five, or some of them, wanted "in" on the act, got to bickering and finally clipped Lambeau's wings by transferring authority he had had to committees they could control. The soviet was born. And Lambeau quit. The club has had troubles since. So bitter was the feeling toward Lambeau just before he resigned that at a "homecoming" game with the Lions at Green Bay in 1947 or 1948, Dr. Kelly refused even to mention Lambeau's name while introducing the original Packers between halves. And these men at one time were bosom friends. If the Packers think they have solved anything by doing what they did Monday night, they've got another guess coming...BEST WISHES: There can only be good wishes for Scooter McLean, one of Blackbourn's assistants who was named to succeed him. And everything was properly done. Blackbourn was called in Mobile, Ala., first and offered the chance to resign. He refused and was fired. And only then was McLean approached. McLean is a personable young man. He could be a good head coach. But coaching good or bad is not the thing that has been disturbing the Packers for the last 10 or 15 years. This thing is a lot deeper than that. It's the confounded meddling by a lot of men with ladles in the soup and the ability of a few of them to control all of the ladles. The Packers today need not a Board of Directors of 45, not an executive committee of 13, not a bunch of committees - they need a general manager with absolute authority to run the club. Under such an arrangement, Blackbourn could have set the world on fire.
ENEMIES UNKNOWN - THE 'SCOOTER' IS MAN WITH MANY FRIENDS
JAN 7 (Milwaukee Journal) - Ray (Scooter) McLean, new head coach of the Green Bay Packers, is a genuinely modest man. He is one of the friendliest chaps you'd ever want to meet. If he has made an enemy, in football or elsewhere, that person has yet to make himself known. As Lisle Blackbourn's assistant, McLean was careful not to talk out of turn. He felt that the head coach should make the statements. He would listen respectfully to any questions put to him and then beg off. Or he'd say, "I just can't say." At 42, McLean keeps himself in top condition. On Tuesdays, when the Packers have touch football games after practice, McLean joins in. He is one of the toughest players to cover. The new Packer coach has a good word for everyone. He is a great one for sleeping - on the bus, on trains, on planes. When Blackbourn quit smoking, McLean said he would, too. He hasn't yet, but he claims he's cutting down. "I haven't had a cigarette all morning," he'll say at noon. And then he'll light one. McLean has a keen football mind. He handled the offensive backs and ends under both Blackbourn and Gene Ronzani. He was the only one of Ronzani's assistants that Blackbourn kept. George Wilson, Detroit coach and McLean's teammate with the Chicago Bears, wanted Scooter to help him coach the Lions. Scooter got his nickname when he was with the Bears. It was because of the way he ran. He was a small halfback and fast and he "scooted". He says he doesn't know how he got the nickname, exactly. "Some of the boys named me that," he said. McLean and Blackbourn saw eye to eye on most strategy. They worked well as a team. Blackbourn trusted McLean and McLean was extremely loyal. When Scooter says the move of the Packer board Monday night was a "big surprise" to him one has to believe him. The new Packer coach said Tuesday morning that he did not know who his assistants would be. When asked if the Packers would train in Green Bay instead of Stevens Point, McLean said, "That's the way I'd like it. We have good facilities now. It would be ideal. I don't know what will happen, though. There's nothing final about it." He was asked where he would play Paul Hornung, the bonus draft choice of last season. McLean's first answer was, "I think he'll go at fullback." Blackbourn had said that he figured Hornung would turn out to be a fine quarterback. "Well, I'm not sure yet," McLean said. "We'll look him over at quarterback in training camp and maybe his arm will be difference and he can pass all right, but just on what I saw last season I think he'll have to be a running back. Of course, we'll have a lot of work to do there too. On his blocking and on getting him to hit the line how and catching passes." This incident may tell you what kind of fellow Scooter McLean is. It happened in the final game last season, in San Francisco a month ago. The Packers led the 49ers at the half, 20-10, and had a chance to knock them out of a share of the Western Division title, but San Francisco rallied in the second half and finally went ahead, 27-20. The Packers had the ball on San Francisco's 35 after a punt runback and Babe Parilli was sent in for the first time, replacing Bart Starr at quarterback. Parilli's first play was a long pass to Billy Howton in the end zone. It was intercepted and Green Bay's last serious threat was over. After the game, Blackbourn was asked why Parilli was used at that particular point. "Because Scooter figured he was the man for the situation," Blackbourn said. "Scooter decides those things from upstairs (on the phones)." McLean was sought. The conversation went like this: Q: How come Parilli instead of Starr? A: We thought Babe could do it. Q: Did you call the long pass on the first play, instead of working the ball in closer with runs and short passes? A: No, the call was the quarterback's. Q: How come he tried that? A: He probably figured he'd catch them napping and he almost pulled it off. Q: Does the quarterback always call the plays? A: Yes, after we've talked the situation over. Before Babe went int, Bart and I both suggested plays he might use. Q: Was the long pass one of those suggested? A: No. It wasn't a good call, but still if he would have thrown the ball an instant sooner it would have tied the score. But, look, don't blame the Babe. He's had enough trouble already this season. He gives it all he's got.
FIRST COACHING CHANGE MOST EXCITING, HISTORIC
JAN 8 (Green Bay) - The Packers now have made three changes in head coaches - all in the last eight years. Gene Ronzani replaced Curly Lambeau in February of 1950; Liz Blackbourn took over the reins dropped by Ronzani in January of 1954; and Ray McLean replaced Blackbourn in January of 1958. Lambeau served 30 years; Ronzani four (minus two games); and Blackbourn four. The first coaching change will always remain as the most historic and exciting. When the Packers and Lambeau decided to part company, it meant a whole new change in thinking coachwise and front-officewise because Curly had been such a dominant figure in both phases. Looking back today - a day after the McLean-Blackbourn trade, we can't help but recall the night of Nov. 30, 1949 when Emil R. Fischer, then Packer president who died just last week, told press and radio folks (there were no TV scribes then) in a solemn voice: "The board has renewed Mr. Lambeau's contract for two years." Two months later Lambeau submitted his resignation and quickly signed as coach of the Chicago Cardinals. Five days after that reorganization, Ronzni was signed as head coach. It was a lightning-like, although Green Bay was popping with rumors as only Green Bay can pop, and the press of the country - particularly in Milwaukee - virtually forecast that the Packers couldn't survive in the league. By the time of the next change, the Packers, if they didn't shine in the standings, loomed as an important figure in the league. No longer was there any "give 'em two years and they'll give up" talk. Other league members seemed to be glad there was a Green Bay and the commissioner, Bert Bell, helped by repeating to the league that "there'll always be a Green Bay in pro football." That, then, was a clear-cut accomplishment in those years immediately after Lambeau left. Ronzani resigned the day after the Packers' Thanksgiving Day game in Detroit in 1953 and McLean and Hugh Devore co-coached the team in the final two games on the west coast. The Packers then decided to hire a general manager - and picked Verne Lewellen, and a coach from the college ranks, and picked Liz Blackbourn. It was a new and fresh start. Blackbourn, out to rebuild from the start, stepped smack dab into the fiercest and closely matched National League in history. It was a hard fought, two-fisted battle all the way for victories and nothing came easy. Liz wasn't one to sit still and through trades and drafting he leaves behind - in and out of service, the makings of a good team, possibly a winner. This third coaching change was thrashed out by Packer officials - but good. Liz is well liked and has many supporters; he suffered numerous bad breaks in 1957 - the worst of which was losing Tom Hearden via a stoke last May. But, cruel as it may seem, the standings in the last two years (4-8 and 3-9) had to be the determining factor in the end. Scooter McLean went into action yesterday with the good wishes of everyone. He worked in Green Bay for seven years as offensive backfield coach under Ronzani and Blackbourn; he's practically a hometowner. Scooter was religiously loyal to his former bosses. We always knew of his loyalty but it never hit home until McLean started to reveal his plans at the Monday night meeting. It suddenly occurred to us that we were hearing Scooter "talk" for the first time. At no time during his stay here did he ever second-guess or hardly even discuss a game after it was played - "Better see Liz (or Gene)," he'd say. McLean is welcoming the chance to head coach the Packers with open arms. He's as enthusiastic as a kid with a new toy and, by golly, completely confident of succeeding. Green Bay has had 10 consecutive years of .500 or lower football. McLean has participated in seven, including two .500's. He is thoroughly familiar with the problems; the corrections are now up to him.
PACK TO KEEP SLOT SYSTEM: SCOOTER; RON UNDER KNIFE
JAN 8 (Green Bay) - Ray McLean went through the busiest day of his life Tuesday. And today was just as bad - at least until shortly after noon when he left for Mobile, Ala., and the Senior Bowl game. The new Packer head coach, who replaced Liz Blackbourn Monday night, had his first brush with a player development yesterday when Ron Kramer revealed in Ann Arbor that he would undergo an operation on some torn ligaments today. Kramer had the top part of the joint on the tibia chipped in the Los Angeles Ram game and the leg was placed in a cast. The ligament trouble was discovered when the cast was removed yesterday. There is a possibility that the young University of Michigan star, who was commissioned in the Air Force last July, may not be called into service in May, as scheduled, because of the injury. Kramer, who ranked as the Packers' No. 2 pass catcher behind Billy Howton, will be hospitalized for about a week. He then expects to start work as a steel salesman in the Detroit area. McLean, of course, is hopeful that the young slot back can play another season before going into service. "But we'll use that slot back system again regardless of whether Ron comes back or not," Scooter pointed out yesterday. "Massey (Carlton) will be started there in practice if Ron comes back or not. Kramer also will be playing some defensive end and Massey's other position will be linebacker," McLean said. The slot back is a sort of third end. The new mentor, who came to the Packers as an assistant coach in 1951, said that the calling of plays will be different - "we'll cut down some on the terminology and we'll also develop more two-way players." Besides Kramer and Massey, McLean said that both Veryl Switzer and Doyle Nix will get drilling in offensive and defensive positions. They'll be halfbacks in both platoons. "Nix did pretty well on offense down there at Bolling Air Force Base and we'll have to take a look at him with the ball," Scooter said. Having a few more players working on both phases "will keep 'em a little busier during practice. They won't have any spare time," Scooter said. McLean was to arrive in Mobile tonight and "that will give me Thursday and Friday to look over both squads in practice and get to know our players in the game." The Packers will have seven players in the game - backs Dick Christy, Ray Nitschke and Jim Taylor, center Dan Currie, guards Jerry Kramer and Clyde Ledbetter and linebacker Vester Newcomb. "I'm quite anxious to see that Taylor run from fullback. He could be an important one for us next year," Scooter said, adding: "We've got some good ones in that game." Three of the eight starting offensive backs are Packer picks. Christy, a halfback, and Taylor will open for the South team, coached by Paul Brown, while Nitschke will start at fullback for Joe Kuharich's North lineup. The Packers are interested in Nitschke as a linebacker - a position he'll also play in Mobile. "He's supposed to be a better prospect as a linebacker than at fullback, but we'll look at him in both positions," McLean said...In his first day as Packer head coach yesterday, McLean was going from morning until late at night. The telephones were ringing at his home and at the office and a number of the players called with congratulations. One welcome call came from the Bays' three athletes in the Pro Bowl game in Los Angeles - Billy Howton, Bobby Dillon and Jim Ringo. Paul Hornung called from his home in Louisville, Ly., and asked for permission to have a doctor check his ankle. Due to to into six months of service soon, Hornung said he'd like to play basketball and get into some other winter sports to keep in condition. McLean was on a couple of nationwide radio hookups, including one with Tom Harmon yesterday, and also visited at the homes of assistant coach Tom Hearden, who is recuperating from a stoke, and Packer President Russ Bodga, who has been ill for several months...BRIEFS: Packer General Manager Verne Lewellen stayed home today to nurse a cold. He'd been fighting it for most of a week...Due back from the NCAA convention in Philadelphia today were Assistant Coaches Lou Rymkus and Jack Morton and scout Jack Vainisi...Liz Blackbourn is expected to return here from Mobile Friday. Liz said yesterday he plans to headquarter here - "at least until I get another job." When the NFL opens action next fall, three teams will have new head coaches. The Packers already have made a chance and the Cardinals and Eagles are expected to follow suit.
BLACKBOURN TO CHI-CARDINALS?
JAN 8 (Green Bay) - Liz Blackbourn, released as head coach of the Green Bay Packers Monday, today was reported to be one of several candidates being considered as a successor to Ray Richards as coach of the Chicago Cardinals. Blackbourn reportedly conferred with Walter Wolfner, managing director of the Cardinals, via long distance telephone Tuesday and Wolfner, it was understood, told Blackbourn he would be "considered." Meanwhile, the name of another Packer, line coach Lou Rymkus, has popped up among the rumors about selection of a new Philadelphia Eagle head coach. Hugh Devore hasn't been fired as head coach there, but everyone, including Devore, knows he's out although the club has said noting officially. The word here is that Devore will work out the final year of his three-year contract in some other job in the Eagles front office. The only man known to have been interviewed for the Eagles job is Hampton Pool, former head man of the Los Angeles Rams and now head coach of the Canadian professional football team at Toronto. Other names that have cropped up include those of Rymkus; Dick Gallagher, assistant to Paul Brown of the Cleveland Browns; Nick Skorich, former Pittsburgh Steelers line coach; and Richards, who resigned last week as head coach of the Cardinals.
RINGO, HOWTON, DILLON NAMED TO AP ALL-PRO
JAN 8 (New York) - Jimmy Brown, Cleveland's bulldozing fullback, swept the boards in the annual Associated Press poll today, gaining quadruple honors as the player, back and rookie of the year besides getting the most votes on the AP All-Pro team. The 220-pound muscleman was the only member of the Browns to earn a place on the two-platoon teams. San Francisco notched four berths while Baltimore, Green Bay and the champion Detroit Lions earned three places each. The Packers placed defensive halfback Bobby Dillon and offensive players end Billy Howton and center Jim Ringo. Dillon received 29 votes, Ringo 23 and Howton 26. Brown was named on all 36 ballots of the sportswriters covering the NFL campaign. He received 34 votes for the fullback spot and two for the left halfback. Gino Marchetti of Baltimore attracted the second highest total of votes, 35, for an end position on the defensive team. Detroit's great linebacker Joe Schmidt was next with 34 votes. He was followed by
offensive end Billy Wilson of San Francisco, 33, and Washington's defensive end, Gene Brito, 31. 11 players, led by Schmidt and Brito, were repeaters from the 1956 All-Pro team: halfback Jack Christiansen, Detroit; tackle Roosevelt Brown and halfback Frank Gifford, New York; tackle Art Donovan, Baltimore; middle guard Bill George, Chicago Bears; halfback Ollie Matson, Chicago Cardinals; end Billy Howton, Green Bay; and guard Dick Stanfel, Washington...Y.A. TITTLE SECOND: Brown, who leaped from All America fame at Syracuse University to a regular fullback berth with the Browns in one year, piled up 33 of the 36 votes to waltz off with the freshman prize. He also received 19 votes as the outstanding back and was named on 14 ballots as the circuit's No. 1 player. Y.A. Tittle, San Francisco's veteran quarterback, was second to Brown in the best back and player of the year category. He had six voted for the first and 10 for the second. Baltimore's young quarterback Johnny Unitas was third in each department with five and seven votes. Brown repeated Alan Ameche's feat of two years ago, leading the NFL at rushing in his rookie year. The 22-year old drove 942 yards while spearheading the Browns' ground game to provide the major contribution to Cleveland's capture of the Eastern Division title. In addition, he led all non-kickers in scoring, totaling 10 touchdowns for 66 points.
​NFL COACHING SLATE ABOUT SET; RAMSEY, POOL FIGURE
JAN 9 (Green Bay) - The NFL's head coaching slate could be completed this weekend. The Packer assistant-coaching picture won't come into focus for a month of more. The Cardinals are expected to name Gerard (Buster) Ramsey, the scrappy Lion assistant, as their head coach and Buster, in turn, is expected to bring along Red Cochran, a Lion. Both are former Cardinal players. Buster became known as Fighter Ramsey when he engaged the Detroit equipment man in a fist fight during the height of the Packer-Lion game here last fall - a new stadium record for sideline fighting. Cardinal Managing Director Walter Wolfner said "we have decided on the man we want but he must obtain his release from a present contract before we can announce who it is." Wolfner's statement automatically eliminated Liz Blackbourn who was released as Packer head coach Monday night. Liz had talked with Wolfner Tuesday. Also rumored as Cardinal possible are Steve Owen, the former Giant immortal who is now an assistant at Philadelphia; and Jim Trimble, the former Philly head coach who is now in Canada. The other head coaching switch will be made at Philadelphia where Hugh Devore will finish the third year of his three-year contract in an "upstairs" capacity. Devore, a Packer assistant in '53, was pretty much a victim of bickering among the Eagle owners who were divided from the start when he was hired. It was almost an unbearable situation but Devore managed to hold his own - moving from the stands to the coaching field and vice versa, etc. Hamp Pool, the former Ram pilot, is expected to step down from Canada. The Eagles are expected to make their move this weekend - probably Sunday to take advantage of the Sunday paper. If troubles develop Friday or Saturday, the naming of a coach - probably not Pool, then - will be delayed until shortly before the league's annual convention Jan. 28. There has been some talk that Bear Owner George Halas might make a head coaching move but George apparently has decided against the idea for now. He may, however, pick a young full-time assistant. Actually, the Bears have only one full-time (year-around) coach - Paddy Driscoll. All of the many assistants, headed by Clark Shaughnessy and Luke Johnsos, work on a part-time (six or seven month) basis. Halas was at the NCAA coaching convention in Philadelphia this week with Shaughnessy. And that might be considered a rare place for Papa George to be since this is the time of the year he generally takes his annual vacation in Arizona. As for assistant coaches, the Packers' two active aides - Line Coach Lou Rymkus and Defense Coach Jack Morton - have returned from the Philadelphia parley with administrative aide and scout Jack Vainisi and resumed work at the Packer office today. Ray (Scooter) McLean, who was named Packer head coach Monday night, is presently in Mobile for the Senior Bowl battle. He has been given full authority to select his own staff of assistants under terms of his one-year pact. He said Tuesday that he planned to make a change and pointed out that "we'll have the whole thing settled in about a month or so." Rymkus' contract expires Feb. 1 and Morton's June 1. Rymkus has been the Packers' line coach under Blackbourn for four years. Morton was signed last summer to help fill the vacancy created when Defensive Coach Tom Hearden suffered a stroke...Vainisi was busy at the NCAA meet talking with coaches of players the Packers intend to draft at the league meeting. The Jan. 28 draft will start with the fifth round since the first four rounds since the first four rounds were selected last December. The Packers and Cardinals will flip for first choice since they finished in a tie for low with 3-9 records last season. However, the Cardinals owe Baltimore their fifth pick so the Bays and Colts are watching each other closely. Vainisi found that a number of good prospects already have signed in Canada. Some of the nation's top players "get their pride hurt when they're not selected in the first four rounds and then they decide to go to Canada," Jack pointed out...Also on the coaching front, George Wilson, the Lion leader who replaced Buddy Parker last August, has been named professional football coach of the year by the Associated Press. The 43-year old Wilson earned the award when he directed the Lions to the NFL championship with a 59-14 rout of the Cleveland Browns after a poor start which saw the Detroit team win only three of its first six games. Wilson, a former Chicago Bears end, received 15 of the 36 votes cast to edge out Cleveland's Paul Brown by five votes. Frank Albert of the San Francisco 49ers, who lost the Western Division title to Detroit in a playoff, finished third with six votes. Weeb Ewbank of the Baltimore Colts had four votes and Parker, who switched to the Pittsburgh Steelers after bolting Detroit, got one. Wilson credited his assistants and players with bringing about the team's success. "I can't give my staff and my players too much credit," he said. "They are the ones who are responsible."...Packer back Ron Kramer was reported in "good" condition following a knee operation Wednesday at Ann Arbor. Officials at University Hospital termed the operation "satisfactory." Kramer, the Packers' No. 1 draft choice last season who earned a starting berth at slot-back, injured his right leg against the Los Angeles Rams Dec. 8. He chipped a bone in his leg and pulled some ligaments in the knee...Tom Miller, promotion director of the Packers, will be the guest speaker at the 5th annual Michigan Tech Sports Roundup at Houghton. The event will be held on the college campus Jan. 25 in conjunction with the Tech-Superior State basketball game and the Tech-University of Minnesota Western Intercollegiate Hockey League game.
CURRIE, NO. 1 CHOICE, JOINS PACKERS AS RYMKUS LEAVES
JAN 10 (Green Bay) - Dan Currie, a football player, and Lou Rymkus, a football coach, figured in Packer news today. Currie, the All-American from Michigan State and the Packers' first draft choice, is coming to Green Bay, having signed his contract, and Rymkus, the onetime Cleveland Brown all-pro who coached the Packer line for the last four seasons, is leaving our town, having announced his resignation. Ray (Scooter) McLean, the Bays' new head coach, announced the signing of Currie today and accepted the resignation of Rymkus last night "with regret." Rymkus is going to Los Angeles where he'll join the Rams' staff under Sid Gillman. He accepted the position a few hours after handing his resignation to General Manager Verne Lewellen yesterday afternoon. McLean, reached in Mobile where he's scouting new prospects and the six Packer draftees in the Senior Bow game, including Currie, said, "I'm sorry to see Lou go, but I'm happy he's got himself a job with the Rams." Rymkus, in his resignation, said: "I resigned primarily because I feel that Scooter should have a completely free hand in selecting his staff and my voluntary dropping out of the scene will eliminate any embarrassment to him in that aspect. I have the highest admiration and respect for Scooter and his ability. I wish him all the success in the world and I wish the fans and the many friends of Green Bay among whom I have spent some very enjoyable years the best of luck in the future season." The Rams have a line coach, Joe Madro, but General Manager Pete Rozelle said Madro will continue on the job. "There's no law against having two line coaches," he said. Big Lou was hired by Liz Blackbourn as his line coach shortly after Liz took over the Packers in January, 1954. The former Notre Dame All-American traded jobs yesterday on his 15th wedding anniversary. Blackbourn, incidentally, was due back in Green Bay today. He left Mobile Tuesday and stopped in Milwaukee yesterday. McLean, who arrived in Mobile Wednesday night, saw the Packer draftees in practice Thursday for the first time and observed this morning that "Currie will be chiefly a linebacker with us and we'll also work him some at offensive guard." McLean pointed out that Currie made his reputation as a linebacker and "he certainly looks like a good one," adding: "He's carrying 240 pounds and he can move around well." Currie will play linebacker and offensive center in Saturday's televised (WBAY-TV) Senior Bowl game. Five other Packer picks will see action - Jerry Kramer and Ray
Nitschke with the North and Clyde Ledbetter, Dick Christy and Jim Taylor with the South. Their numbers will be: Currie 51, Kramer 66, Nitschke 31, Ledbetter 70, Christy 38 and Taylor 23. Kickoff is set for 2 o'clock. The Spartans consider Currie as their al-time, top linebacker and one of their greatest modern lineman along with tackle Don Coleman. A keen play analyst, Dan called defensive signals in addition to his superlative blocking and tackling at Michigan State. Currie was converted to center his senior year after two seasons after Michigan State's left guard which featured a superb 56-minute performance in the 1956 Rose Bowl clash. MSU's Duffy Daugherty said he "would not trade him for any other linebacker in the nation and the professional football team that doesn't name Dan as its first draft choice is making a big mistake." Pro scouts feel Currie can play any position from tackle to tackle as well as linebacker or defensive end. The 22-year old Currie, who lives in Detroit, is married and has one child. He attended St. Anthony High School in Detroit where he lettered for four years. He won All-City, All-State and All-American honors as a center. He also played basketball and baseball. Currie was a member of a Detroit sandlot baseball team that won a national championship.
RELEASE BY PACKERS 'HEAVY BLOW', LIZ
JAN 10 (Milwaukee) - Lisle Blackbourn, the former coach of the Green Bay Packers, said Thursday that his discharge earlier this week came "as a heavy blow". Blackbourn was fired Monday and replaced by Ray (Scooter) McLean. The team agreed to pay Blackbourn the $25,000 for the last season on his contract. In a television interview (WTMJ-TV), Blackbourn said, "I put everything I had into the job and it's kind of rough having the rug pulled out from under you." Blackbourn added he was now at the point where he does not allow anything in athletics to bother him. "He's a fine guy, a loyal type of fellow," Blackbourn said of McLean, his former assistant. "He'll get along." Blackbourn said the Packers have some outstanding players returning from service in time for the 1958 season and added that the team should do better than in the past if it is not handicapped with too many injuries. The Packers, with a 3-9 won-loss record last season, finished last in the Western Conference. Blackbourn said that if the Packers get a few breaks in 1958, they will improve in the won-loss column. He said, however, that he was not predicting a championship. The former Packer coach said he would like to stay in football or something close to it, but that he felt he could make a more worthwhile contribution in the amateur field than the professional ranks, though would not avoid the professional game. Blackbourn declined any comment on the management system employed by the Green Bay team in which the club is guided by a 45-member Board of Directors. Blackbourn said he was given the choice of resigning or being fired as head coach of the Packers - and he chose the latter. Liz, in Milwaukee on the last leg of a trip from Mobile, Ala., to his home in Green Bay, said Fred Trowbridge of the Packers' executive committee called him in Mobile Monday night and asked him to resign. "He promised me that the terms of the contract would be honored even though I should resign," Blackbourn said. "I just couldn't though, and so I was told I was through." Blackbourn's contract - ironclad from his standpoint - calls for $15,000 a year in salary and $10,000 in an annuity which he will collect when he is 65. It was drawn so that its terms remain in effect regardless of any job he may take this year. Blackbourn said he had made only one inquiry about a new post since his dismissal. That was for the job of head coach of the Chicago Cardinals. Frank Ivy, a former Card star, was named coach Thursday. "I called Walter Wolfner, managing director of the Cardinals, right after I heard I was fired," Blackbourn said, "but Wolfner already has made his choice. He was only waiting to announce it."
SPORTS COCKTAILS
JAN 11 (Green Bay) - Now that the Packers have completed the switch of coaches, they are preparing to tackle the exciting business of adding a league game (or two or three) to the Green Bay card. The six-game league program is split between Green Bay and Milwaukee and the Packer Corp. has indicated that it is interested in expanding its Bay card at least for next fall. The Bays are conducting a survey on the bigger-home-card subject and the first report is due Thursday...Scooter McLean, new head coach of the Packers, will return from the Senior Bowl game in Mobile Sunday night.
NO. 20 UNLUCKY FOR PACKER PICKS; LEDBETTER EXCEPTION?
JAN 14 (Green Bay) - No. 20 isn't exactly a lucky number of Packer draft choices. The Packers came up with nine 20th draft choices since 1950, including a pair in 1955 due to a trade, and seven of them failed to report or make the majors if they did sign. That's not necessarily a disgrace because a few draftees "lower" than 10 or 15 get onto the fast track. You know some of the exceptions - quarterback Bart Starr, a 17th pick, and defensive end Nate Borden, a 23rd pick, to name a few. The Packers signed a No. 20 Monday - one Clyde Ledbetter, a 225-pound guard from Baylor, who was drafted as a sophomore in January, 1956. A refugee from Army football, Ledbetter played his junior season that year and then finished off in '57. Coach Scooter McLean is looking to Ledbetter as a possibility for defensive end - a spot where there'll be a vacancy due to a trial of Carlton Massey as a slot back next fall. Massey was one of three defensive ends last year along with Borden and Jim Temp. McLean said he plans to use Ledbetter as an offensive guard, his normal position, but "he'll also be given a thorough try as a defensive end position." Oddly enough, Ledbetter was a sophomore at Baylor in 1953 but then went into service for two years, which accounts for his being drafted as a sophomore. He was an outstanding tackle at Fort Lee, Va., and returned to Baylor in '56. Ledbetter was named the most valuable player in the 1957 Sugar Bowl game against Tennessee for his defensive work. He was a starting guard along with Jerry Kramer, the Packers' high draftee from Idaho, and also co-captained the West unit. Ledbetter also played in the Senior Bowl game last Saturday. The 23-year old Ledbetter, who stands 6-2, hails from Conroe, Tex. He's married and has two children. And speaking about those 20th draft choices, here they are starting in 1950: 1950 - Gene Evans, halfback, Wisconsin and Green Bay West; 1951 - Dick Johnson, tackle, Virginia; 1952 - Johnny Pont, halfback, Miami, Ohio; 1953 - John Harville, halfback, Texas Christian; 1954 - Lowell Herbert, linebacker, College of Pacific; 1955 - Carl Bolt, halfback, Grambling, and (obtained in a trade with the Giants for John Bauer), Bob Antkowiak, tackle, Bucknell; 1956 - Ledbetter; and 1957 - Percy Oliver, halfback, Illinois. Thus, Ledbetter has a chance to break precedent...McLean made it back to Green Bay from the Senior Bowl game at Mobile last Saturday night so "I could watch the pro bowl game - otherwise I would have missed it." Scooter said he thought "our boys gave a good account of themselves. That Jim (Ringo) was blocking good and he really took out somebody on one play. They had Billy (Howton) playing in tight, you noticed, and Bobby Dillon was making a lot of tackles." Recalling Mobile, McLean said "that Nitschke looks bigger when you get close to him and he's got a lot of desire. I asked him what position he'd like to play and he just said 'I'll play any position you want me to play.'" Among the visitors at the game were two Packer quarterbacks, Bart Starr and Babe Parilli, and end Max McGee - not to mention retired Fred Cone who is coaching in Mobile. McLean said Bart plans to return to Green Bay shortly to resume work at General Tire.
RUMORS OF LIZ OUSTER STARTED LAST SUMMER
JAN 14 (Stevens Point Journal) - The dust from the coaching change explosion set off by the Green Bay Packers last Monday has just about settled today. Rumors that there was to be a change at that position some time before next season began to make their way around almost immediately after the Baltimore Colts leveled the Packers in Milwaukee last fall. They started on a rather small scale and grew steadily as the Packers week by week were pounded into the NFL's Western Division basement. There was one solid argument against the continuation of those rumors and that was the fact the Coach Lisle Blackbourn reportedly had an ironclad five year contract for $15,000 a year, and an additional $10,000 per year in an annuity which he could collect when he was 65 years old. The 59-year old Blackbourn, as head coach, was the target of the rumors through the fall and on into this year, but that contract, or rather the size of it, had a somewhat nullifying effect to such rumors. The belief was that the Packers, not a wealthy organization, and one which had to watch its pennies closely, could not afford to pay off Blackbourn at the same time they were paying a new man a comparable wage. But, Blackbourn, only a few weeks after a hectic campaign, a campaign in which just about everything in the book went wrong, was fired. He was given the opportunity to quit in a phone conversation with Fred Trowbridge of the Packers' executive committee, but chose to sit still for the falling ax instead. Ray "Scooter" McLean, Blackbourn's backfield coach, was immediately hired as the new head coach. Blackbourn, who during the summer training her answered only briefly to questions on whether his future with the Packers depended upon the outcome of the 1957 season with, "I haven't thought about," reportedly said following his firing that it was a "heavy blow". Those coaching change rumors were going then already....WOULDN'T BE FIRST TO HAVE SUCCESS AFTER FLUNKING: His future as a coach is now uncertain. The belief that Blackbourn will not accept an assistant's post at this stage of the game is quite strong here. And on the other hand, a fellow with four years of head coaching experience in the pro ranks, regardless of what the rumor mill might have to say about him is not easy to come by. He certainly would not be the first of the game's old guard to flunk at one location and then move on to tremendous success with a brand new cast. Blackbourn knows the pro game. He may be somewhat of a self styled man, but then that list in the coaching ranks boasts some of the biggest names in the business - for example, the likes of Buddy Parker, Paul Brown and George Halas. One thing is certain. Unless absolutely nothing comes along, Blackbourn will be coaching next fall. The idleness of a year, even with a $25,000 "bonus" without a football team is not at all attractive to him. Knowing the Packer staff, the choice of McLean as Blackbourn's successor, came as somewhat of a surprise to many here. The little "Scooter", who roomed with the big, muscular Packer line coach, Lou Rymkus, in Delzell Hall during the summer was the quiet one. He, like Blackbourn, took regular afternoon and sometimes early evening naps. One could find Rymkus sprawled out on his bed starting at the ceiling or reading, at almost any hour between practices or staff conferences, and across the room McLean would be sleeping soundly. Rymkus often mentioned that he could not sleep during the day. McLean thrived on it. There were numerous rumors that Rymkus, who last Thursday "voluntarily" withdrew from the Packer organization to accept a similar post with the Los Angeles Rams, would replace Blackbourn if the Green Bay club had a poor season. Rymkus only grunted his lack of interest in these stories and McLean would hunch his shoulders and say nothing. That the team members had a great deal of respect for McLean was only too evident. He has a way of taking a player, often a full head taller than he is, and talking with him off to the side. The voices of Blackbourn, Jack Morton and Rynkus were quite audible during a scrimmage at Bukolt Park, but McLean was an exact opposite.
MCLEAN HAS HIGH HOPES FOR 1ST SIX DRAFT PICKS
JAN 15 (Green Bay) - "Scooter" McLean, head coach of the Green Bay Packers, came back from Mobile, Ala., with high hopes for the six Packer draft choices he saw play in the Senior Bowl game Saturday. "I was impressed by what I saw," McLean said today. "They seem to have all the requirements - height, weight, speed and desire - to make the grade in pro football." The Scooter was talking about Dan Currie of Michigan State, Louisiana State's Jim Taylor, Dick Christy of North Carolina State, Ray Nitschke of Illinois, Idaho's Jerry Kramer and Clyde Ledbetter of Baylor. Currie, one of Duffy Daughtery's prize pupils, was the Packers' No. 1 choice at the NFL's preliminary draft session in Philadelphia December 2. Then came Taylor, Christy, Nitschke, whom the Giants gave up for John Martinkovic, and Kramer in that order. Ledbetter was the Packers' 20th draft selection as a sophomore in 1956. McLean, who is boning up on likely prospects who will be available when the NFL draft resumes January 28, said he has formed some ideas about where his new recruits will fit in best. "I've pretty definitely made up my mind on Kramer," McLean said. "Unless something unforeseen comes up he'll start out the season as an offensive guard. He has all the qualities - speed, height and weight. He sure seems to have the desire, too." Kramer, 22, stands 6-3 and weighs 230 pounds. He has suffered a number of serious injuries to his back, forearm and hip. Of Currie, the man Daughtery once said he wouldn't trade for any other linebacker in the country. McLean wasn't so sure. "I asked him what position he thought would suit him best," McLean said, "and he told me, 'Any place you need me I'll play, tackle to tackle or behind the line." McLean indicated that he probably will try the 22-year old All-America center at linebacker. McLean said Taylor, who led the nation's college backs in scoring and was voted the outstanding player in the Senior Bowl, will get a crack at the offensive backfield. "Not necessarily fullback," McLean said. "Maybe as a halfback." He described Christy as "a strong, little man who runs well inside and outside. He has nice movements when he runs," the coach added. "He dips a little when he's about to be tackled and doesn't give the tackler a full shot at him." Nitschke, a 220-pound linebacker, impressed McLean as a hardnose. "He has good coordination for his size," McLean said. "He told me he'd play anywhere just so he played. I'll try him out as an offensive fullback and linebacker. He caught the ball well when it was thrown to him. He runs well into the center of the line and is tricky and fast on end around plays." McLean said he has pegged the 6-2, 225-pound Ledbetter as "strictly an offensive guard." "He weighed 240 at Baylor," McLean said, "but didn't feel right. He told me 220-230 pounds is best weight." McLean said he will not make a decision about his assistant coaches until after the January 28 player draft. "I want to get the draft out of the way before I think about naming my assistants," he said. "There will be no conclusions until after the draft."
SCOOTER EYES DRAFT, LIZ LOOKS TO FUTURE
JAN 15 (Green Bay) - It's been more than a week now since the Packers switched head coaches. And the two HC's involved are busy with the tasks at hand. Liz Blackbourn is active in the business of finding work and he's headquartering at his residence here, 938 S. Jackson. Scooter McLean is in the midst of his first full week as Packer field chief in the Packer office, 349 S. Washington, and the big problem right now is the draft. Blackbourn has just about closed out his affairs at the Packer office and while cleaning house on his desk the other day the veteran coach observed: "You know I've never been out of work in all my life - other than two weeks down at Wisconsin, and I guess I don't count that. I'd rather not wait around too long - want to do something quickly. I'd just as soon stay in the midwest, coaching, of course, but I'd be interested in and I like radio and television work." How about the future of the Packers? "The future of the Packers will start on the upswing when they have a stabilized personnel program three years in a row. They'll succeed, in other words, when they can get by without making major personnel changes for a stretch of three years. Things will get better when you can go to the draft and pick players to improve what you've already got - instead of filling holes. That phase is better now than it has been for some time. Fred Cone could be the only veteran Scooter will lose." Blackbourn referred chiefly to the major personnel changes in the offensive line and defensive backfield in the last two years. McLean has been exceptionally busy the first few days getting adjusted to the job of head coaching. The press, radio and TV people have kept him quite busy, but the two key problems facing him are the draft and the hiring of assistant coaches. Scooter says he doesn't expect to have his assistants lined up until after the draft Jan. 28. And that makes the draft the top item right now. McLean, who watched six Packer draft choices in the Senior Bowl, is highly pleased with the earlier draft because of the showing of the players in Mobile. "They seem to have the requirements - height, weight, speed and desire to make the grade in pro football." Scooter said. Jack Vainisi, Packer scout; assistant coach Jack Morton; and McLean are looking at college game movies this week with an eye toward draft prospects. "We won't be making a definite decision on who to pick or what position to work toward until shortly before the draft," Scooter said. The Packers and Chicago Cardinals will flip for first choice at the Philadelphia meeting, but the Cards will be picking at the request of the Baltimore Colts. The Cards owe the Colts their fifth choice (which is the start of this draft) in exchange for tackle Tom Finnin. Tom was cut by the Cardinals and hooked on with the Packers.
LIZ SEEKING EAGLE POST
JAN 16 (Philadelphia) - Lisle Blackbourn, recently disposed head coach of the Green Bay Packers, said today he was a candidate for the vacant coaching job with the Philadelphia Eagles. "I haven't spoken to them (the Eagles) myself," Blackbourn said, "but I know my name was brought up to them. Why shouldn't I be interested? I'm looking for a job." Blackbourn was dismissed by the Packer Board of Directors a week ago with a year remaining on his five-year contract. The Eagles vacancy is the result of the recent resignation of Hugh Devore who coached Philadelphia for two years.
1 DOWN, 2 TO GO: MORTON NAMED MCLEAN AIDE
JAN 17 (Green Bay) - One down and two - maybe three - to go! That was the situation in the Packers' Assistant Coaching Department today following the appointment of Jack Morton as an assistant coach by Head Coach Scooter McLean Thursday. McLean explained that no additions will be made to the coaching staff until after the draft in Philadelphia Jan. 28. He plans to hire at least two more assistants. Actually, Morton was an assistant coach but his contract expires July 1. So McLean signed him to a fill year starting now. McLean said Morton gained "invaluable experience in his first season. He's a hard worker and capable." Jack will work as a defensive line coach - same as last season. Morton, 35, was the only holdover from Liz Blackbourn's staff - other than Tom Hearden, who is at home recuperating from a stroke suffered last May. Lou Rymkus, former line coach, has taken a similar job with the Rams. Lou left this week for Los Angeles to do some house hunting. Hearden will continue to do some Packer work at home. McLean declined to name prospects for assistant coaches but indicated that he's making some progress. "There have been many applications," he said the other day. Morton succeeded Earl Klapstein last year when Earl left to take over the football coaching of the new Cerritos Junior College in Los Angeles a year ago. Jack played end at the University of Missouri and pro football with the Los Angeles Dons (1946) and Buffalo Bill (1947) in the old All-America Conference. Morton coached two years, starting in '51, at Maryland Heights High School in Missouri; three seasons as
line coach at DePauw University; and one year ('56) as head coach at Toledo University...The Packers now have had 20 assistant coaches in their history - a small number when you consider that the team has been in operation for 40 years. Morton is the ninth of a group of men who have put in one season of service. Before being appointed head coach recently, McLean had served the second-longest term as a Packer assistant - seven years. Only Red Smith was here longer, eight years. Like assistants, the Packers have had few head coaches. Curly Lambeau, who started the team back in '19, was associated with the club as player and coach for 31 years. Gene Ronzani succeeded him in '50 and served three full years and 10 games in his fourth. McLean and Hugh Devore finished out the last two games in '53 as co-coaches. Blackbourn served a full four seasons - 1954-57, before McLean took over.
61,682 UNSOLD TICKETS TO MAKE GOOD SMUDGE
JAN 18 (Green Bay) - We were reminded of two fires Friday. The first was a few feet away from the Press-Gazette sports desk and, of course, that's been put out. The other blaze involves Packer tickets. No kidding. Earl Falck, the Packer ticket chief, said yesterday afternoon that "we're ready to burn 'em up." He was referring to the unused tickets from the Packers' six home games. "Called the government tax people and they'll be in one of these days. Then we'll take 'em to the incinerator and burn 'em up," Earl was explaining. This is quite a historic ticket-burning winter in view of the new and larger stadium. The big bowl was measured for 32,154 tickets for each of three games and all of them were sold, with the exception of a few scattered singles - not enough to make a flicker in the incinerator. A total of 96,462 tickets were printed for the three battles. The big blaze, of course, will result from the leftovers from the three games in Milwaukee. A total of 236,462 tickets (42,154 per game) was printed for the three in Milwaukee and 61,682 were left over - enough for a good smudge. If you don't like to substract, the Milwaukee attendance was 64,780 on gates of 26,322 (Colts), 18,918 (49ers) and 19,450 (Rams)...Ron Kramer is still confined to University Hospital at Ann Arbor, Mich., where he's recuperating from a double-ligament knee operation. "I'll have to watch television and generally do nothing for another week or so," Ron said yesterday, adding: "When I get out, I'll have to do weight lifting and get in the whirlpool to reorganize those muscles and strengthen the ligaments. I'll be coming to Green Bay. My car is still there and we're still renting." Kramer is uncertain about his service status but it's possible his induction will be delayed beyond the appointed time in May. Ron suffered a chipped bone when tackled after catching a pass in the Ram game last Dec. 8. The ligament trouble was discovered when the cast was removed...Jack Losch, the Packers' first draft choice two seasons ago, recently married a girl from York, Pa., and he's now at Niagara Falls - but not honeymooning. He's stationed there with the Air Force. Losch won't be out in time for the '58 season!
FULLBACKS TAYLOR TO HB, NITSCHKE LB'ER
JAN 22 (Green Bay) - Don't take too much stock in statistics. Here's an example. The Packers drafted two fullbacks last December - Ray Nitschke of Illinois and Jim Taylor of Louisiana State, whose signings were announced Tuesday. Nitschke averaged 6.51 yards per carry last fall and Taylor averaged a mere 4.70. Yet, Nitschke's earning potential as a pro gridder is said to be linebacker. Taylor, they say, might starve as a LBer, but he could make it at fullback. The "catch", of course, is in the amount of work. Taylor moved 162 times for 762 yards for his 4.70 average; Nitschke only 79 times for 514 and 6.51. So maybe Taylor really is "almost" as good as Nitschke. The two fullbacks played on opposite teams in the recent Senior Bowl game in Mobile. Taylor lugged 22 times for 88 yards and a four-yard average. Nitschke, who averaged just under four yards, sparkled as a linebacker in the eyes of the pro scouts. Ray is a big one - 6-3 and 220, which represents good size for a pro linebacker. Packer Coach Ray McLean is kicking around the idea of switching Taylor, a 205-pounder with speed and lots of drive, to a halfback spot. Jim won the Southeastern Conference scoring title two years in a row with 59 points in '56 and 86 in '57. Selected on the Look All-America, Taylor ranked eighth in the nation with his 762 yards last fall. McLean now has announced the signing of all five of the Packers' draftees obtained in the preliminary picking last month. Other signees are center-linebacker Dan Currie of Michigan State, the No. 1 pick; halfback Dick Christy of North Carolina State, No. 3; and guard Jerry Kramer of Idaho, No. 4. Taylor was the second choice and Nitschke was the player the Packer ordered the New York Giants to select in payment for John Martinkovic, who was traded to New York last September. Now that the early draft is completely out of the way, McLean, Assistant Coach Jack Morton and Scout Jack Vainisi are continuing with final touches on their plans for the second part of the 1958 draft in Philadelphia next Tuesday. Scooter's big job this week is determining the major needs for next fall. It boils down, somewhat, to drafting linemen and/or backs - or putting the emphasis on one or the other. One Packer problem in this respect centers right out of St. Norbert College, where two highly-touted halfbacks are available - Norm Jarock, the nation's leading ground gainer, and Billy Van Lanen, an all-around back. In addition, McLean has learned that Knight tackle Jerry Johnson, a 260-pounder who was drafted last January as a junior, will not be out for practice come next July. Jerry will be sworn into the regular Army when he graduates from St. Norbert Friday. Johnson said he "expects to play some football in the Army. That will give me an idea of my possibilities as a pro." Jerry, 22, was the Bays' 25th choice. He may get out of service after two years. All of the pro clubs have inquired about Jarock and many of them have asked Coach Mel Nicks for movies of St. Norbert games. The Bears recently asked for pictures of several games and shortly thereafter they displayed interest (letters and wire) in Van Lanen. The Forty-Niners also inquired about Van Lanen. Both undoubtedly will be selected in the Tuesday draft. Ironically, loss of Johnson will reduce the number of line prospects and thus could delay the Packers from picking a back in the early rounds. That's one of the problems McLean is wrestling with this week.
CARDS, PACKERS TRY DIFFERENT PATTERNS IN SELECTING COACHES
JAN 22 (Sporting News) - Take a football club with a disappointing gate plus a sour position in the standings and the result is one fired coach. It happened three times in a week - the firing, that is - as NFL moves were made by the Chicago Cards, Green Bay Packers and Philadelphia Eagles. Ray Richards withdrew from the Cards and Frank Ivy was hired. The Packers moved up assistant Ray McLean to replace Lisle Blackbourn. Hughie Devore was sacked at Philadelphia, with the job left open. The magnates acted at this time because of their annual meeting at Philadelphia January 28. It's much easier to talk to the national press at the meeting about a new coach than to duck questions about an old one. Also, if a shift is coming, it's smart to bring in a new man as soon as possible. He may have an idea on the remaining 26 draft picks to be made in Philly. Ivy, 41, is by far the most interesting selection by an NFL team in years, because he comes from Canadian football with no NFL coaching experience - although he was a pro player. It's been almost a pattern recently to elevate a junior coach, as in the case of McLean. Ivy, from Skiatook, Okla., played at the University of Oklahoma. He was with the Steelers and
Cards in 1940 and with the Cards in 1941-42 and '45-47, as an end noted for defense. He went back to Oklahoma as aid to Bud Wilkinson before taking the head coaching job at Edmonton. With the Eskimos - as they are so well named at latitude 54 degrees north - Ivy won four straight Western Canadian titles and took the Grey Cup, for the national championship, three times. He missed the Cup match at Toronto last season despite a top position in the West because he was knocked off by Winnipeg in a minor league baseball-type playoff. Obviously, Ivy did a fine coaching job, although his competition did not remotely approach NFL caliber in quantity or quality. A Canadian coach can employ 12 U.S. "imports" and 16 natives and in a wide-open speed game his fate depends largely on how well he selects and trains his Canadians, who do not match American skills. Ivy had Jackie Parker of Mississippi State as his top man, and had Billy Vessels of Oklahoma one year and Johnny Bright of Drake last season, but he also developed a native as his star runner, a Chinese named Kwong. Allie Sherman, former Winnipeg coach, states Ivy is respected as a fundamentalist, who teaches well and starts with defense. That is the NFL style - you gotta stop 'em first or you can't win. Walter Wolfner, general manager of the Cards, has the idea that a winner can win anywhere, and points to Ivy's background with Wilkinson and his own accomplishments north of the border. However, Ivy has been absent from NFL football since 1947 and he will find it a vastly changed game when he gets into it intimately. It is also different from Canadian football, too. McLean, the "Scooter" of Chicago Bears' history, is a well-known chap in this country's football. He was one of the "unknowns", from St. Anselm's College, who flashed as a rookie with George Halas' Bears of 1940. McLean has been through the mill. After Little All-America distinction at St. Anselm's at Manchester, N.H., he became one of the fastest backs in the game with the Bears. Then he was head coach at Lewis College in Lockport, Ill., 1948-50, before signing on as backfield coach under Gene Ronzani. The three dismissals were expected, and about clear the slate for next season. Weeb Ewbank was in jeopardy at Baltimore at the start of last season, when an attempt was made to land Buddy Parker from Detroit - he went to Pittsburgh. However, Ewbank's sensational strategy and winning season made him solid. The L.A. Rams recently gave Sid Gillman a contract for 1958. A strong finish for .500 and record attendance at L.A. saved Gillman, who never was in the race with a talent-loaded team. The Bears were the most disappointing team in the West, after their 1956 divisional win, but George Halas held Paddy Driscoll's hand on the bench for three games and presumably the setup, with Clark Shaughnessy assisting, will continue. Joe Kuharich is solid at Washington; catastrophe struck his defensive unit just before training time and and he did well with his stuff to finish with a 5-6-1 record. Paul Brown (Browns), Jim Lee Howell (Giants), George Wilson (Lions), Frankie Albert (49ers) and Parker (Steelers) are off the anxious seat. The Cards, Green Bay and Philadelphia were the controversy spots. The Cards are a drag on the East with a home attendance that is pitiful. Only the Bears' game drew last season in Comiskey Park and the six-game average was a meager 18,000 paid. The Cards do not want to move, and last season spent a large sum for promotion, but their past is against them. Since 1949, when their title team tailed off, they have won 29, lost 65! Richards, in his second year, in '56, seemed to be on the upgrade with 7-5 and a shot at the title until a late slump set in. However, Comiskey Park fans refused to be convinced and total attendance for six games was actually under 100,000 paid! In '57, the freeze set in solid as the Cards failed to win at home and went 3-9. Green Bay is even worse. The 3-9 record in '57 marked the tenth straight year the Packers failed to better .500. The ten-year record is 36 won and 83 lost. Obviously there is more trouble there than the coaching. Milwaukee observers, in fact, defend Blackbourn and strike at the Green Bay management, which is run on town hall principles, with everybody having a say. If you can imagine this in a major league sport - the Green Bay board of directors announced in mid-season that they would hold a meeting to discover whether they had confidence in their coach! In midseason - for national publicity! The Packers were supported handsomely by their own folks in the new Green Bay stadium, with sellout crowds of 31,000 for the three games there. They fell down in County Stadium in Milwaukee, where attendance averaged only 20,000 for three games. However, as Milwaukee critics point out, Packer failure is an old story and they cannot expect big city support until they organize their own shop. The syndicate enters again in Philadelphia where a group of city businessmen run the operation. The Eagles drew only 21,500 paid average for their six games in Connie Mack Stadium, and Devore in two years had a record of seven wins, 16 lost and a tie. The coaching turnover in the NFL is so steady that few have a chance to become old hands at the job. Brown at Cleveland had had command for 12 years and is the senior. Parker has a total of eight years with the Cards, Lions and Steelers. Kuharich had a year with the Cards and four with Washington. Howell and Ewbank, with four year, Gillman with three, Albert and Driscoll with two and Wilson with one comprise the holdover list.
PACKERS TALKING TRADE WITH 4 CLUBS
JAN 23 (Green Bay) - Packer Coach Scooter McLean is talking trades with four clubs. "We're merely discussing each other's weaknesses in an effort work something out. There's no hurry - could be a month or even two months before anything is done, but there will be something," McLean said. Scooter indicated that he's interested in mostly in lineman. One of the clubs he's talking with is Detroit. And it's easy, as it were, to speak with Lion Coach George Wilson. Scooter and George were roommates for years when they played with the Bears. Wilson said he's also talking trade with the Eagles and Cardinals, explaining that "we're interested in getting a good running back." George admitted that his first choice would be Ollie Matson of the Cardinals but added that "there would be very little chance of getting him unless we parted with a player like Bobby Layne. And we're not trading either of our quarterbacks, Layne or Tobin Rote." We're sure that every coach in the league, including McLean, would want Matson as "the first choice." And speaking about Matson, Red McQueen, veteran sports editor of the Honolulu Advertiser, visited Los Angeles the other day and then startled his readers with a bit about Norm Van Brocklin, the LA quarterback who announced his retirement the other day: "Van Brocklin quite because he couldn't get along with the coach - Sid Gillman. The two were on the outs all last season. At times, Van Brocklin defied Gillman's authority to the point of refusing to call plays sent in from the bench. Finally, it came to a showdown. It was a case of one of the two - Van Brocklin or Gillman - going. The Ram management decided in favor of the coach. But Van Brocklin isn't getting out of pro football. The Rams are working on a deal for him and will take care of him when it goes through. What they have in mind is a trade - Van Brocklin for Ollie Matson. Don't forget, the Cardinals need a quarterback." The Matson-for-Van Brocklin part sounds a little goofy. The unhappiness between the Dutchman and Gillman isn't news. And we can't see a 30-year old Van Brocklin turning down $20,000 or more. Something doesn't add up...Two Packers will start six-month hitches in the Army shortly. Paul Hornung will be inducted Jan. 26 at Fort Knox, Ky., and John Symank, a second lieutenant, goes in Feb. 8 at Fort Eustis, Va. Hornung will be out July 25 and Symank will finish midway in August. Don McIlhenny also is due to start a six-months tour soon.
NFL WILL PERMIT DRAFTEE TO SHIFT CLUBS WITH GOOD REASON
JAN 24 (Green Bay) - The NFL will allow a draftee to switch clubs if he has a valid reason. Sounds rather radical, but that's one of the changes that will become part of the NFL constitution at the league's annual draft and convention in Philadelphia next week. The move, of course, results from criticism by Chief Justice Earl Warren of the U.S. Supreme Court that drafted men did not have enough freedom in selecting his pro club. The Packers, like all other clubs in the league, are discussing the proposal and have expressed their approval. They'll vote at executive session of the league next week. Representing the team at those meetings will be Dominic Olejniczak, executive vice president acting in the absence of Russ Bogda; Attorney Fred Trowbridge; and General Manager Verne Lewellen. In preparing the draft, Coach Scooter McLean and talent scout Jack Vainisi contact every potential Packer draftee as to their thoughts on playing in Green Bay. This has been common procedure for years. The radical switch would take immediate effect and would apply to players drafted in the first rounds a month ago. Under the plan, Commissioner Bert Bell wants to legalize a practice which has been generally honored throughout the league for some years. In fact, the pros got that point in the record at the sports hearings in Washington last summer when George Connor, former Chicago Bear player, testified that the Giants had traded him to Boston and then Boston then had dealt him to the Bears - at his request. Bell explained it this way: "No club wants a player who is reluctant to play for it. There has been numerous cases of switches in order to satisfy a player. We are simply putting into the book a custom we have observed for a long time." What would be a valid reason for shifting? Bell points out that such reasons could cover a wide field - business, family and living conditions. The club, which drafted the players, also must be satisfied. Bell preferred not to set down any hard and fast rule, but he pointed to the player's draft round as a basis. For instance, if a man is picked on the second round, a second draft pick might be adequate compensation. However, a second round pick by a tail-end club is almost equal to a first selection by a championship team, but that's just one ticklish phase of the I-wanna-play-here-or-there problem. The whole business will be battled out next
week. McLean, Vainisi and Assistant Coach Jack Morton are putting the finishing touches on their draft lists today. They're classifying the players into A, B and C picks and placing their names on a giant master list. Although the best players in any position are McLean's No. 1 objectives, the pickers try to keep the club's weaknesses in mind when drafting. Various weaknesses are no mystery, of course, but the following table points up how the Packers finished statistically, in the league in the various offensive and defensive phases.
BAR DRAFT PICK TRADING AFTER LABOR DAY: BELL
JAN 25 (Green Bay) - Commissioner Bert Bell wants the 12 NFL clubs to put in a rule prohibiting the trading of draft choices after Labor Day. He'll make his plea for same at the annual NFL convention and draft opening in Philadelphia Tuesday. It is now possible to deal off future draft picks at any time. Bell believes that the league's so-called weaker teams are handicapped after Labor Day in dealing with stronger clubs, and in their anxiety to patch a weakness before the opening game they are inclined to give up more than they receive in future picks. Labor Day is roughly four weeks before the league openers. Under cutdown rules, each club must be trimmed to 43 the day after Labor Day, to 38 two weeks before the opener, and to the final 35 the Tuesday before the opener. Bell believes that the richer manpower clubs would have less incentive to hold onto their surplus from the 43-limit to the 35-limit, if they knew there could be no acquisition of future. Thus, they would make additional players available to clubs in want. Trading draft picks at the last minute reached record proportions last September when Pittsburgh Steeler Coach Buddy Parker traded away his first, fourth, seventh, eighth, ninth, 13th and 18th picks for 1958 and his first, fourth, fifth and seventh selections for 1959. Parker took over the Steelers last Aug. 29. Parker wound up with a 6-6 record, but he could face talent shortages in the next few years...RAMS SUCCESSFUL: The Los Angeles Rams have been unusually successful in dealing for futures. At the preliminary draft last December, they netted extra draws on the first, second, third and fourth rounds. And they'll get two additional picks in the fifth round, which will start the draft in Philly Tuesday. Trading draftees became popular a couple of years ago due to the success of Jim Lee Howell in developing the champion New York Giants. After taking over a player-shorted team in '54, Howell dealt off second, third, fourth, seventh and ninth picks for '55, his first for '56 and his first and fourth for '57. Howell made extremely good judgment in his selection; and he had some good luck. But it doesn't turn out that way. Actually, Bell isn't against trading draft picks. He just wants to put on a time limit to prevent the rich-player clubs from putting the pinch on the poor-player clubs...DAD'S STILL BUSY: Dad Braisher, keeper of Packer equipment, is working everyday from the stadium clubhouse. He's cleaning up over 200 pairs of shoes and 150 helmets. "Those helmets really get marked up but they clean up good with a scouring pad," Dad said. Braisher will leave shortly for Florida where he'll work with the Braves' Joe Taylor, assistant trainer and equipment manager...OUT OF HOSPITAL: Ron Kramer was discharged from University Hospital in Ann Arbor Thursday after a stay of almost three weeks due to surgery on the leg he broke in the windup at Los Angeles...ADD PROS INTERESTED IN ST. NORBERT GREEN KNIGHTS: Bob Barron, the 230-pound former Premontre star who centered the Knights last fall, has been contacted by the Cardinals and Colts. Barron, captain of the 1958 Knights, was in the Marines for four years and his class was graduated in '55, which makes him eligible for the draft next week. Pro clubs are also interested in Knights Bill Van Lanen and Norm Jarock...NEW LOOK IN PHILLY: The NFL office has moved from downtown Philly to suburban Cynwyd, Pa. The local Eagles shifted from decrepit Connie Mack Stadium to the collegiate confines of Franklin Field. And the league's annual convention, a fixture at the ancient Bellevue-Stratford Hotel, has been shifted to the modern Warwick.
KRAMER OUT OF HOSPITAL; CALL SURGERY SUCCESS
JAN 25 (Ann Arbor, MI) - Ron Kramer, Green Bay Packer rookie during the 1957 NFL season, was released from University Hospital Friday after undergoing knee surgery. Kramer, a slot back with the Packers, injured ligaments in his knee when he suffered a broken leg in a game against the Rams in Los Angeles Dec. 8. The surgery was described as a success by physicians who operated Jan. 8.
NEW PACK REGIME TAKES FIRST STEP IN NL DRAFT
JAN 27 (Philadelphia-Green Bay Press-Gazette) - The Packers' new coaching regime takes its first major steps when the National League gathers for its annual winter draft and convention in the Warwick Hotel Tuesday. Ray (Scooter) McLean, freshly appointed head coach of the Packers, will be making his first draft appearance in that capacity. But drafting won't be a new experience; he worked closely with his immediate predecessor, Liz Blackbourn, and the coach Liz replaced, Gene Ronzani. Scooter came to the Pack as an assistant in 1951. The current or 1958 draft won't be McLean's entirely because the meat of the pick was selected early last December by Blackbourn. Four rounds plus an extra third which represented payment from the New York Giants for John Martinkovic. Selected earlier were Dan Currie of Michigan State, a center, guard and linebacker, first choice; Jim Taylor of Louisiana State, a fullback-halfback, second; Dick Christy of North Carolina State, a halfback, third; Ray Nitschke, fullback and linebacker from Illinois, the third obtained from New York; and Jerry Kramer, a guard from Idaho, fourth. McLean was highly pleased with all five of the players in bowl games and three of them have been placed in the sure-fire category - Currie, Taylor and Kramer. McLean will go into tomorrow's draft with an eye mostly on the best players available since the early draft pretty well bolstered some soft spots in the line and at least one in the backfield. If Scooter was to make a choice of a section of the Packer team that needs help, he just might point to the line. McLean and talent chief Jack Vainisi finished screening and classifying players over the weekend and one of the unfortunates in the early planning is simply that there are few good, big linemen around. The Packers will get 25 picks in the final 26 rounds, the one lossee being the 19th round which is Green Bay's payment to the Chicago Bears for halfback Lee Hermsen. Had he made the club, the Bays would have owed the Bears a sixth draft choice. Hermsen left early during the training season for service. Unlike the early draft, teams go into picking without a so-called No. 1 player to shoot for - unless you want to mention the various stars of the postseason games who haven't been selected yet. The top star, not counting linemen, is Ray Brown of Mississippi, who looked so good in the Sugar Bowl and Senior Bowl battles. Brown is a quarterback and also an outstanding prospect. The Packers will get an early choice - maybe the first. They finished in a last-place (percentage) tie with the Chicago Cardinals and will flip for the first pick. But the Cards can't win since they owe their fifth (first Tuesday) choice to Baltimore in payment for Tom Finnin, who oddly enough wound up with the Packers. The Packers will be well represented at the convention. Attending the draft will be McLean, Vanisi and Jack Morton, assistant coach, and publicity director Tom Miller. Working on the business end and taking in the executive meetings will be Dominic Olejniczak, executive vice-president acting in the absence of President Russ Bogda; general manager Verne Lewellen; and Fred N. Trowbridge, the Packer's attorney and a member of the executive committee. Following the draft, the clubs will meet in executive sessions to take up such subjects as the congressional investigation of sports, the new bonus choice, increased protection for players with college eligibility remaining, schedules and expansion. The bonus choice system used in the last 12 years will certainly be changed and possibly abandoned. Bell revealed during his recent appearance before Congress it was suggested that the bonus choice, an out of hat drawing whereby the winner gets negotiating rights to any one player of its choice, borders on a lottery. The commissioner would change the system so that the team with the lowest percentage in the standings at the time of selection meeting should get the bonus choice. Once a team receives the bonus, it would be eliminated until each of the 12 teams wins the prize over a 12-year period. The schedule seems sure to come in for extensive debate although Bell said whatever is adopted probably will not affect the 1958 schedule on which he already has labored 400 hours. He agrees with some owners who would adopt a schedule calling for more games between eastern and western conference teams. Each team now plays two interconference games. Bell said a proposal to extend the schedule to 14 games would probably be made. This would call for Wednesday night television games, one home and one away. The commissioner said he did not expect expansion to be discussed extensively. He added that a committee probably would be appointed to size up cities such as Seattle, Vancouver, Minneapolis, Denver, Dallas, Houston, Buffalo, Louisville and Miami, which have shown interest in franchises. He said he thought it was unlikely that any cities would make presentations to the owners at the meeting. Expansion appears to be two or three years away, he said.
HOWTON ELECTED PLAYERS' PRESIDENT
JAN 27 (Cleveland) - End Billy Howton of the Green Bay Packers was elected Saturday as first president of the new NFL's Players Association. The newly elected officers planned to meet with NFL Commissioner Bert Bell to present the association's program.
PACKERS LAND NORM JAROCK, JOE FRANCIS IN DRAFT
JAN 28 (Philadelphia-Green Bay Press-Gazette) – The Green Bay Packers today landed Joe Francis, a star in this year's East-West Shrine game as well as in the 1957 Rose Bowl as their "first" choice, and Little All-America halfback Norm Jarock from their own backyard in the NFL's annual draft meeting here. Francis, a triple-threat performer who has pro possibilities as a quarterback and defensive back, actually is the Packers' fifth pick since they made four selections at the league's preliminary draft in November. Jarock, a native of neighboring Pulaski, who led the nation in rushing last autumn, was earmarked for 1958 Packer delivery on the ninth round. Earlier, Head Coach Scooter McLean, presiding at his first draft session, went for a tackle on the "second" or sixth round, grabbing Kenneth D. Gray, 6-3, 235-pounder from Howard Payne
University, Brownsville, Texas. On the seventh round, he picked a quarterback, 6-3, 200-pound Doug Maison from Hillsdale, Mich., College, and on the eighth, Mike Bill, 6-3, 225-pound Syracuse University handyman who operated at four different positions last season – center, guard, linebacker and defensive end. In the tenth round, the Packer selected Carl Johnson, Illinois tackle. The Packers picked a pair of ends in the 11th and 12th rounds nailing Harry Horton, Wichita, in the 11th, and Earl Miller, Baylor, in the 12th. The Packers added a third end on the 13th round, Gene Cook of Toledo, and grabbed a tackle, Harry Hoffe of South Dakota, on the 14th. McLean, who lost the coin flip for first choice to the Cardinals' Walter Wolfner, who promptly picked Mississippi quarterback Ray Brown, called Francis "the best available football player." Scooter, in line with his plan to develop two-way players, had versatility in mind – and the word fits Francis well. A triple-threat fullback in Oregon State's single wing, Joe is a 60-minute player who punts, passes and runs well and also is a defensive regular at halfback. Though most of his experience has been in the single wing, the 6-1, 195-pound Francis is considered a prime quarterback prospect for pro football off his performance in the East-West classic when he stepped in at the signal-calling post to lead the West to a 27-13 upset triumph over the favored East. He is, incidentally, the second member of that West squad to be tabled for 1958 by the Packers. The other is Jerry Kramer, College of Idaho guard selected in November. On New Year's Day in 1957, Francis led all offensive performers in the Rose Bowl with 203 yards, 130 passing and 73 rushing, as he and his Beaver mates fell before Iowa, 42-19. Earl Klapstein, a Packer assistant coach in 1956, recommended him highly to McLean, calling the Oregon State star "the best back on the West Coast." Red Sanders, UCLA coach, also is high on Francis, rating him a better tailback than his own Paul Cameron, a Uclan star several years ago. A native of Honolulu, Francis is 22 and married. He could become the first Hawaiian in history to make the Packer grade. Babe Webb, another Honolulu product, was signed by the Packers in 1944 but never reported to training camp. Jarock, the fifth St. Norbert College product to be drafted by a pro club and the first to go below No. 10 in the NFL picking, led the nation in both rushing and total offense. Surpassing the entire rushing production of the Knights' eight opponents, he rolled up 1,306 yards on the ground and added 252 passing for a grand total of 1,558 in leading St. Norbert to a perfect (8-0) season. Norm, a 6-foot, 195-pounder who runs the 100-yard dash in 10 seconds flat and averaged better than eight yards per carry, twice scored four touchdowns in a game during the season. Finishing like a champion, he wheeled for 268 yards in St. Norbert's final game and added 22 in the air for a whopping total of 290. He is the third Knight to be drafted by the Packers. A year ago, they picked tackle Jerry Johnson, who recently entered service, and in 1952 chose tackle Jerry Dufek, present Preble High coach, who was forced to give up football because of a knee injury…COMPLETED 85 OF 104: Maison, rated an excellent passer, compiled a spectacular record at Hillsdale, the same school that produced the Washington Redskins' Jim Podoley, a rookie star in the NFL last fall. Maison completed 85 of 104 passes for 1,297 yards. He also can hold forth at safety on defense. Gray, rated the only outstanding player in his collegiate area, led his Howard Payne eleven in all departments. Picked because of his "mean" reputation, Gray played both ways in college but McLean expects to employ him at defensive tackle. Scooter is confident Gray, still growing, will put on weight and perhaps play at 245 or 250 as a pro. Bill, a hard-nosed performer, was rated the only pro prospect on the Syracuse team by his coaches. Though he has been used at four different positions, McLean feels that he probably will wind up as a guard, or offensive end with the Packers…The Eagles won't announce their new coach until after the meetings, and General Manager Vince McNally said Monday that Liz Blackbourn is still among those under consideration. McNally and Bucko Kilroy, lone Eagle coaching holdover, will do the drafting today and then go out and sign the players. The coachless Eagles are the toast of the league, as it were, for having gone Ivy League – or rather obtaining the use of holy Franklin Field, home of Penn. Eagle publicitor Eddie Hogan said: "We has 20 obstacles and each had to be handled separately in the last three years. Bert Bell was the final big factor in making us collegiate."…Bill Howton, as the new president of the players' association, said the pro gridders want a pension plan similar to baseball. The players' views were expressed in a meeting with Commissioner Bert Bell Monday afternoon. Player lawyer Creighton Miller and players Howton, Kyle Rote of the Giants and Bill Pellington of the Colts huddled with Bell. Howton said baseball players contribute $2 a day during the season and the rest of the money comes from television cuts of the All Star games and World Series. He felt that "football could do the game, with most of the money coming from the Chicago All Star, the all-pro and championship games." Howton said the players would approve any plan that is equitable.
HAUGSRUD, WITH 100 G'S, SEEKS FRANCHISE IN NFL
JAN 28 (Philadelphia-Green Bay Press-Gazette) – That big old airliner was tipping a little to one side all the way out here from Milwaukee Monday afternoon. Investigation revealed that one of the passengers had $100,000 in his pocket. The "loaded" passenger was a man from Duluth by way of Minneapolis – one Ollie Haugsrud who was on his way to the City of Brotherly Love. Ollie was going to Philly for the purpose of (1) buying somebody else's franchise in the NFL or (2) applying for a new franchise. Ollie looked longingly at the Packer delegation and made with that "they won't sell anyway" smile. All fooling aside, Haugsrud really had $100,000 in his back pocket and he intended to use it as a toke of good franchise faith from Minneapolis men interested in a pro grid berth. Oh yes, the plane wasn't really tipping. You see, Ollie had that money in a check – not in silver dollars…Haugsrud isn't somebody out of Maverick. Actually, he has many friends in Green Bay since he operated the old Duluth Eskimos in the early NFL days and later became general managed the Chicago Cardinals. So come in Ollie: "Well, back around 1925 we weren't doing so good in Duluth; we didn't have the best facilities and the league needed some money. So they asked me to sell the franchise so that they could get some money to pay up some bills. The league did that in those days; that's why they sold so many franchises – they'd get more money in the bank. I sold my franchise to Orange (N.J.) for twenty-five hundred bucks and I never was too happy about that. So the league, we were meeting in the Statler in Cleveland, promised me that if a franchise was ever awarded to any city in Minnesota I would get it. So I'm going out to Philadelphia to get what they promised me. It's still in the league's minutes, you know. They can look it up. Of course, I don't want it myself. I'm representing a fine group of men in Minneapolis and one of the key figures in getting things started was Charley Johnson (sports editor of the Minneapolis Star Tribune)…"We're not making much of a fuss about it around Minneapolis. We're working quietly. Like Charley was saying, "We made a lot of noise about a big league baseball team coming and we never got a team; maybe we can get into pro football without a big stir." Minneapolis has a good start to pro baseball or football – namely, a new no-post, no-pillar municipal stadium, which can be expanded from 22,000 to 40,000 in a hurry. The Packers and Pitt drew nearly 20,000 there for an exhibition last September. "Minneapolis should have a pro football team, we've got good football fans there. The Gophers have stayed a steady second or third in national college attendance in the last 15 years. It would be good for Green Bay, just think of the rivalry – Minneapolis and the Packers; it might get something like your Packer-Bear series." While Ollie talked, we couldn't help by feel a bit chesty – on behalf of Green Bay, because here (in Ollie) was a giant city trying to get what our town has had for years and years.
WHAT WILL PACK DO WITH 5 QB'S? SCOOTER HAS PLAN
JAN 29 (Philadelphia-Green Bay Press-Gazette) – Surprised about the quarterbacks? Why, of course, and you're not alone. A guy from the Rams, name of Bert Rose, asked last night: "What are you going to do with five?" It isn't quite that bad and let's not get excited. Here's how Packer Coach Scooter McLean explained his picking QBs Joe Francis of Oregon State and Doug Maison of Hillsdale College in two of the first three rounds Tuesday: "More quarterbacks? We can always strengthen what we have, don't forget. But that Oregon State boy is a good all-around player; he was a tailback in school but learned that QB easily in the East-West game. And he's tops as a defensive back. He's just a good football player…'A WONDERFUL THROWER': "The Hillsdale quarterback is a wonderful thrower and he's good sized, too. I never thought we'd be able to get him; never thought he'd last that long." Drafting two quarterbacks isn't unusual when you consider that (1) this second of the draft is a sort of gravy picking in that major weaknesses were dealt with in the preliminary draft last December and (2) one of the QBs (Francis) could easily be turned into a key defensive weapon. Earlier, the Packers nailed Jimmy Taylor and Dick Christy, line power in Dan Currie and Jerry Kramer and a good linebacker in Ray Nitschke. Five quarterbacks? Rose, the Ram publicitor, figured Paul Hornung in the group along with Bart Starr and Babe Parilli and the two draftees. Hornung, however, will go at fullback under McLean's present plans. "We only got three – Wade, Cox and Ryan," Rose said. So?...UNCLE WITH EAGLES: Incidentally, Maison, a 200-pounder, was to be selected by the Eagles on an early round. But Maison didn't want to be in the embarrassing position of taking the quarterbacking job away from his uncle, who happens to be Al Dorow, an Eagle QB obtained last year from Washington. The meat of the Packers' draft was in the first five choices. After the fifth (the ninth of the 1957-58 draft) pick, there was a collection of scattered hopes and futures including three sophomores and three juniors. McLean, operating at the draft tackle with talent scout Jack Vainisi and his only coaching aide, Jack Morton, grabbed two big men in the first five – tackle Ken Gray of Howard Payne College, a 235-pounder, and Mike Bill, a 225-pound center and linebacker. The first of the group was composed of the two quarterbacks and the talented hitter from Pulaski High and St. Norbert College – Norm Jarock, the Bays' ninth pick. "I'm sure glad we were able to get Norm. It was quite a sweat wondering what the other clubs would do," McLean said. The first purely running back selected by the Packers in this draft. Before him, they nabbed two backs noted as QBs, one a defensive star, too, and the two linemen. Jarock was one of three local interest boys selected in the draft. The others are center Dick Campbell, the former West High immortal who starred at Marquette, and Bob Barron, a center from St. Norbert and former Central Catholic (Premontre) boy. Campbell was selected on the 10th round by Pittsburgh. Barron, a junior-eligible who is captain of the '58 Knights, was chosen by the Bears on the 25th round. After getting Jarock, McLean came in with a junior tackle, Carl Johnson of Illinois, and then snared three ends but all three will play different spots, as it were. Harry Horton, a 220-pounder from Wichita, will be on defense and Wayne Miller of Baylor, 195, is highly rated as a pass catcher. Gene Cook, 205, played under Morton at Toledo two years ago, may get a look as a slot back. Miller, by the way, is the Hank Gremminger type, which means a shot at defense. The Packers picked off seven tackles out of the 25 players and all but two or three of them are also being figured for trials as defensive ends. Included among the tackles is Oregon's Jerry Kershner, the 21st pick, who was rated as the best lineman in the last Rose Bowl game. Kershner is practically thin at 6-4 and 220 but he's been picked as a "future", even though he's a senior. He expects to go into service next September for at least a year. A rawboned youngster, Kershner can carry at least 30 more pounds. Great things are expected of him once he fills out…BRIEFS: Francis received two honors yesterday. Besides being drafted by the Packers, he was given the Pop Warner award for being selected as the most valuable player in the Pacific Coast Conference last night. Francis starred at Kamehemha High in Honolulu before going to Oregon – the same prep school that Purdue's Charley Ane, the Lions' tough tackle. Another Hawaiian to make good in the pros was Herman Clark, the great Bear guard…When Scooter and Walter Wolfner, owner of the Cardinals, went up to flip the coin for the first choice yesterday, Walter said to Scooter: "I hope you win, as long as I can't." The Cardinals owed that choice to the Baltimore Colts, who, thanks to Wolfner winning, selected Ray Brown, the Mississippi star…In line with the recent sports hearings in Washington, Commissioner Bert Bell reminded the clubs before the draft "remember, you are not trading ball players; you are trading choices."…NFL owners today turned to talk of player pensions and heard a report from Bell on the condition of professional football. Just what will result from the scheduled pension conference between a committee of league owners and representatives of the players association is problematical. The players want a pension plan. Bell says, "Fine, if it's feasible." Insurance executives in attendance are expected to provide an answer. Bell hasn't said who will represent the owners at the pension meeting although he was joined by Art Rooney of the Steelers, Joe Donoghue of Philadelphia and Wellington Mara of New York in Monday's discussion on the subject with the players. Atty. Creighton Miller, Billy Howton of Green Bay, Kyle Rote of New York and Baltimore's Bill Pellington represent the association.
JAROCK 'SLINGIN' HASH' WHEN DRAFT WORD CAME
​JAN 29 (Green Bay) - The Little All-American halfback was "slingin' hash," as he called it, in the St. Norbert College cafeteria Tuesday noon when he was informed that the Green Bay Packers had just selected him as their ninth draft choice. A big smile of delight and enthusiasm immediately split the sharp features of Norm Jarock's Pulaski-bred face and he declared to all around him, "Gee, I'm happy about that. I was hoping the Packers would take me, I really would like to play with them and believe me, I'm going to try it." Later in the day, the Knights' Bob Barron echoed that he would "give it a try" with the Chicago Bears, who selected him in the 25th round. Barron, however, emphasized that he would finish his schooling next year and serve as co-captain of the Green Knights before trying the pros. The ex-Marine, who commanded the center position on the undefeated Knights last fall, felt that he would have to add some pounds to his 225 frame before he could make the Bears. He also said that he certainly felt honored to be picked by as fine an organization as the Bears. Jarock, who averaged 8.4 yards a try in his college career and led the nation's small college players in both rushing and total offense last year, according to NCAA and NAIA statistics, also announced he was going to turn down a commission in the regular Army in order to try the Pack. The RA commissioner would entail his leaving immediately after graduation in June for at least three years of service. Turning it down would be a big step for Jarock since he had contemplated an Army career and once you turn down an RA commission, you don't get another chance at it…CLOCKED AT 9.8: However, the rugged (6-0, 195) will have to accept an Army Reserve commission and will probably have to go on active duty about next January. The length of his tour has not yet been determined, but it would be either six months or two years. As to his much discussed head injuries last fall, Jarock reports that he has not suffered any effects from the crashes and that doctors have stated he can continue playing football without any worries. At the suggestion that the Packers might attempt to use his speed as a pass receiver, instead of primarily a runner, Jarock simply said, "I don't care where they want to play me, I just want to make the team and I'm really going to work at it as hard as I can." Anybody want the Pulaski ticket concession?
BROWNS WON'T GIVE PACK EXHIBITION DATE FOR '58
JAN 29 (Philadelphia-Green Bay Press-Gazette) – The Packers can't get an exhibition game with the Browns. And the Eagles and Steelers can't seem to work out a preseason contest with the Lions. "Something will have to be done about that and it probably will," Packer General Manager Verne Lewellen said Tuesday, and he won't have to wait long. Commissioner Bert Bell said Tuesday night that "preseason schedules will be discussed Wednesday." He declined to elaborate. The big trouble is that the so-called rich clubs – from a won and lost standpoint – are trying to schedule each other at choice spots. The Browns and Lions, as an example, want to play two exhibitions against each other. And in the process, the Packers have been "frozen" out of a date with Cleveland and Pitt and Philly can't do much business with Detroit. The Lion-Brown thing is supposed to be a home and homer and, of course, is designed strictly for purposes of making money. Its value stems somewhat from the lopsided playoff last month. The heavy thinkers here feel that the Lions and Browns are out to make a lot of quick bucks, without giving much thought to their league brothers – not to mention their future. Some Eastern Division teams are unhappy about missing the lucrative exhibitions on the West Coast, claiming that only a favored few get the assignments. That also will be hashed over today. Lewellen is busy trying to iron out the Bays' exhibition card. The only sure-fire game is the annual contest in Minneapolis…Bell took time out before resuming the draft after dinner Tuesday night to "compliment you coaches for your conduct on and off the field during the past season. It's that kind of conduct that enables the league to keep its high reputation and makes it possible for us to get into Franklin Field (in Philly) and maybe even in Pitt Stadium in Pittsburgh." Bell, referring to officiating, boomed over a PA system that "I know you've all been hot under the collar about officiating and I guess I have done the same thing but overall your work with the officials has been wonderful and I want to compliment you for it. Five years from now, officials of major college football game will be coming from YMCA leagues and school teachers, but we have had considerable success drawing our officials from former professional football players. I'm sure they will continue to be successful." Bell invited the clubs to send in film clips on officials' calls "that you didn't like" and he added: "Only three teams sent in clips last year – the Colts, Cardinals and Browns."…The Packers may play a league game in Washington in 1958 for the first time since the late 1940's. The tentative schedule has Green Bay playing Washington and Philadelphia as its Eastern Division opponents.
PACK AIDES NEARLY SET: SCOOTER
JAN 30 (Philadelphia-Green Bay Press-Gazette) – There was no great earth-shaking Packer news smoked out of the NFL's annual convention here Wednesday, but at least the Green Bays are getting warm. Two items of importance will be announced in the immediate future – the club's assistant coaches and the preseason schedule. Coach Scooter McLean, before leaving Wednesday afternoon, said that, "We'll have the staff all set in a short time," and General Manager Verne Lewellen is ready to reveal the exhibition program "as soon as we get a few details worked out." That paragraph contains no news except that there will be news soon. The fast-growing grapevine around here normally would carry some thoughts on possible Packer aides but, oddly enough, we have yet to hear a make-sense name. Scooter won't even give a hint. He expects to return to Green Bay Monday, by the way. McLean is presently on a coach-signing and/or coach-hunting trip, while the two Jacks, Vainisi and Morton, left Wednesday to sign the draft choices. Scooter said he's looking for three more assistants which would give the Packers a coaching staff of five. One of the coaches will scout the Packer opponent one week in advance, McLean said, "to give us a good cross check on the movies." Wally Cruice, the Packers' holdover game scout, will continue to work with the team, but he'll scout the opponent two weeks in advance. The league, at its first business meeting Wednesday, hashed out preseason games and no fireworks were reported. Lewellen said that "there could have been if some of the poor clubs hadn't been given a good shot at some of the better games."…FIRST GAME AUG. 15: Lewellen said he was satisfied with the Packers' non-league schedule – "We're playing just five games as we wanted." The league's non-loop schedule starts with games the weekend of Aug. 15 – which is the date of the All-Star game in Chicago. The Packers won't start league-team play until the following weekend and will be occupied each weekend going into the league opener. Included on the Packers schedule will be two Eastern fixtures – New York in Boston and Washington in Winston-Salem. Other games probably will be in Green Bay, Milwaukee and Minneapolis. Thus, the only heavy traveling would be on the one eastern swing. Besides the same eastern trip a year ago, the Bays went to Florida and Texas, which cut into the profits…BILLY HOWTON APPEARS: Yesterday's program was made extra interesting due to the appearance of a redhead from Texas – the Packers' Billy Howton. Dressed in a black business uniform, Howton, president of the NFL Players' Assn., told the writers the results of a meeting of his group, members of four different insurance firms which are investigating a retirement plan similar to baseball and a league committee. "We are pleased by our reception and encouraged because no one spoke out against a pension," Howton said. With Howton at the meeting were players Kyle Rote of the Giants and Bill Pellington of the Colts and player attorney Creighton Miller and the following from the league: Commissioner Bert Bell, Joe Donoghue of the Eagles, Art Rooney of the Steelers, Wellington Mara of the Giants, and Fred Trowbridge and Dominic Olejniczak of the Packers. Among spokesmen for the insurance firms are Bill Dudley, onetime all-pro…PLAYERS' STATUS CLEAR: "I'm quite confident a plan can be worked out. It's a complex problem and it will take time to develop," Howton said. The most significant part of the meetings was that it eliminated any remaining doubt as to the Players' Association status in the eyes of the league. As Miller puts it: "We certainly feel we are recognized. We are now in the process of negotiating, aren't we?" Howton wanted it put on the record that the association strongly supported Bell's refusal to televise the Frisco-Detroit playoff and the championship game in Detroit…BACK BELL'S STAND: "After discussing this matter at great length at our annual meeting in Cleveland last week," Howton said. "The players firmly endorse Commissioner Bell's stand in not televising either of these games in the home area. By maintaining the blackout, he was acting in the best interests of the players. In the event Commissioner Bell had permitted home TV, it is conceivable future gates and attendance could suffer considerably and proportionately reduce the players' share." The player group made another appearance before the press last night and Howton announced the appointment – by a committee of players and owners – of Dudley as the association's pension and insurance consultant. Bullet Bill, a nine-year veteran of the league, said he'll submit a plan in six to eight weeks. Dudley said he has been interested in pension and insurance plans for athletes since 1952 when "I discovered that football players, boxers, jockeys and others had to pay higher premiums for standard insurance."
NFL DROPS BONUS, KEEPS TV BLACKOUT
JAN 30 (Philadelphia-Green Bay Press-Gazette) – The league eliminated the bonus choice in one of several actions at Wednesday night's meetings in the Warwick Hotel. It was dropped because it was termed something of a lottery at last summer's congressional hearings. The bonus draw was started in 1947 when the Chicago Bears won the hat pick and selected Bob Fennimore, Oklahoma back. Oddly enough, a Chicago team, the Cardinals, won the last bonus – King Hill, the Rice quarterback, who was picked in December. The Packers won the second-last bonus, picking Notre Dame's Paul Hornung a year ago. The bonus draw was the idea of Curly Lambeau, who felt that every club should have a chance at a top star regardless of where it finished. Elimination of the hat draw was predicted, but it was expected that another plan would be approved, giving the team with the lowest won-lost percentage for the season the bonus pick. The league stuck to its guns on the business of blacking out television in the areas where games are being played, voting to continue the policy for 1958…ADD NEW SECTION: In another moved to bring pro football away from the glare of Congress, the league added a new section to the resolution passed in May 1935 permitting a player to switch clubs if he has a valid reason. The addition follows: "If for any valid reason it would be impossible to play in the city he has been selected by or the player can show reasonable cause why he should be permitted to play in a city other than that designated for him, then through such arrangements that can be made by sale or trade with another club, he shall be permitted to play in the city he prefers if the commissioner of the league approves his reasons as valid." Starting next year, the league decided, the preseason schedule as to dates and teams will be made at the annual winter meeting. This is designed to prevent private wars among clubs and to make sure every team gets a shot at the big gates.
REDSKINS, EAGLES WILL BE PACKERS' '58 EASTERN FOES
JAN 31 (Green Bay) - Leftovers from the National League parley in Philadelphia: Washington and Philadelphia will be the Packers' two Eastern Division opponents in 1958. Packer General Manager Verne Lewellen said Thursday afternoon that the Green Bays will play the Redskins in Washington and the Eagles on the Packer "home" schedule. Thus, the Packers' 1958 schedule is set as to opponents – the five Western Division foes plus Philly at home and the five Western Divisioners plus Washington on the road. The big questions now are dates, which will be decided by Commissioner Bert Bell, and the division of games between Green Bay and Milwaukee, which will be decided by the Packer Corp. The Packers are considering playing more league games in Green Bay's new stadium than in Milwaukee County Stadium. It was a 3-3 split in 1957. Green Bay will be making its first league appearance in Washington since 1949 when the Redskins made off with a 30 to 0 decision. It was Curly Lambeau's second-last game as Packer coach; in the final the next Sunday Detroit beat the Pack 21-7. That Eagle game could carry an added impact (aside from the usual dynamite from any pro clash) if Liz Blackbourn is named Philadelphia coach. Eagle General Manager Vince McNally said earlier in the week that Blackbourn is under consideration. The Eagle coach likely will be named in a week or 10 days…The annual parley closed yesterday afternoon at 4 o'clock on a rather humorous note – the league voting to hold its 1959 convention in Miami Beach. The motion was made by Washington Owner George Marshall and seconded by Cardinal Owner Walter Wolfner, who just happens to own a hotel in M.B. The press fellers didn't believe Commissioner Bert Bell at first when he reported in the pressroom – especially since Bell couldn't stop laughing. "They did it, so I guess that's where we meet," he explained. The league undoubtedly won't meet in Miami – unless, of course, Wolfner moves his Cardinals there. It's not much of a secret that the league wants to move his team to the big Florida city…Due to heavy airplane reservations, Lewellen and Dominic Olejniczak, executive vice-president of the Pack, didn't get out until this morning. Attorney Fred Trowbridge made it last night. Coach Scooter McLean left Wednesday to work on the assistant coaching problem and his two aides, Jack Vainisi and Jack Morton, left the same day to sign the new draft choices. Scooter will be interviewed on Bob Elson's television program in Chicago tonight…Note to Jim Ringo: League clubs didn't select a center on the first three rounds of the draft Tuesday. But the first pivot pick was made by the Packers on the fourth (eighth) round, but that selection, Mike Bill, will be tested chiefly for his linebacking prowess. Incidentally Jim, Bill played at your alma mater, Syracuse...Numerous proposals were defeated or withdrawn at the meeting - Like: Enlarging the schedule, increasing the visiting team's guarantee, expansion, cutting the draft from 30 to 25 rounds, and playing Wednesday night television games. The major move - yet a minor one - was killing the bonus choice. The bonus business brought the league piles of publicity - not to mention helping the teams, but the league wanted not even the slightest frown from Congress which hinted that the bonus might be a lottery.
FORMER BADGER GRIDDER DIES
JAN 31 (Cleveland) - A former football player at the University of Wisconsin and the Green Bay Packers, Wesley S. Leaper, died at his office here Thursday. He was 57. After graduating from Wisconsin he played with the Packers for several years before joining the Linde Air Products Corp. as a salesman in 1927. At the time of his death he was district sales manager for the firm, now a division of Union Carbon and Carbide Corp. He was born in Hermansville, Wis.
TOP PACKER GAINER RANKED 21ST IN NL
FEB 3 (Green Bay) - The Packers' leading ground gainer in 1957 ranked 21st in the league. The Packers' second highest GG'er placed 27th. Green Bay's 31st and 27th players were Don McIlhenny and Paul Hornung, respectively, and both newcomers. McIlhenny was one of five players obtained in the Tobin Rote trade with Detroit and Hornung was the Bays' bonus choice. Don posted 384 yards in 100 carries for an average of 3.8, while Hornung gained 319 yards on 60 carries for a whopping 5.3 average. Actually, the two blasters did better than the rankings in the league would indicate. McIlhenny, for instance, was rarely used in the first four games of the season, carrying three times in the opener and twice against Detroit. He was called to carry in the next two games. Thus, the guy who turned out to be the team's leading ball carrier had carried only five times (for nine yards) going into the fifth game. McIlhenny didn't set the league afire in that fifth game, gaining only nine yards in 11 attempts against Baltimore. After that, however, he posted yardage totals of 88, 65, 60, 24, 23, 60 and 46. Hornung's case was similar in that he didn't get heavy work until the fifth game, although his four-game totals outdistanced McIlhenny's. Paul, after losing eight yards in three trips in the first two games, ended the four-game period with 74 yards in 12 trips. Hornung gained 62 yards in four trips against the 49ers (the fourth game) and then posted yardage totals of 33, 112, 47, 47 and 6. Hornung sprained his ankle on his second rushing attempts in the Pittsburgh (ninth) game, and then missed the rest of the campaign. Hornung made 18 of his 319 yards in five games. That ankle sprain was the signal for the oft-injured Howie Ferguson to come to life. He came off the bench and dazzled the Steelers with 71 yards in 13 attempts - one a 40-yard touchdown scamper. Howie finished with 216 yards in 59 attempts, ranking third among Packer rushers. Other Bay finishers: Al Carmichael, 118 yards in 37 attempts; Bart Starr, 98 in 31; Babe Parilli, 83 in 24; Max McGee, 40 in 5; Frank Purnell, 22 in 5; Billy Howton, 20 in 4; Joe Johnson, 6 in 2. The Packers' rushing attack ranked 11th in the 12-team league, with 1,441 yards in 380 attempts for an average of 4.0. The championship is based on total yards gained. Pittsburgh finished below with 1,174 yards, while Los Angeles won the rushing title with 2,142 stripes. By the way, Green Bay was one of four teams that carried less than 400 times. The Rams, by comparison, rushed 473 times; the Eastern champion Cleveland Browns rushed 501 times; and Washington tried 500. The world champs, however, rushed 409 times. Final official league figures showed the Browns' great Jimmy Brown winning the rush title with 942 yards. Rick Casares of the Bears was second with 700...And speaking of ground gainers, the nation's leading small-college ground gainer, Norm Jarock of St. Norbert, received a plaque designating him a member of the Associated Press Little All-America at a general assembly at St. Norbert College this morning. The presentation was made by another small-college back named Scooter McLean, now head coach of the Packers. Scooter gained Little All-America honors when he played for St. Anselm's back in the 1930's and then went on to stardom with the Bears. Norm was the Packers' ninth draft choice in Philadelphia last week.
SUTHERLAND PUPIL, SKORICH, PACK AID
FEB 4 (Green Bay) - "He's one of those Sutherland boys - they had to be smart - and they had to stick their nose in that ground - or they just didn't play." That's how Packer Coach Scooter McLean measured up Nick Skorich today. Nick was announced by McLean Monday as the Packers' new line coach, succeeding Lou Rymkus. Skorich played with the Pittsburgh Steelers under the famous auld Dr. Jock Sutherland in 1946-47 and then returned as a line coach under Walt Kiesling in 1954. Nick closed out four seasons with Pittsburgh in 1957 under Buddy Parker, who had replaced Kiesling. "I'm happy to get Nick. He's a fine coach and he's a real pro to start with," McLean pointed out, adding: "Nick understands the overall pro setup and he can step right in and do us a job." Parker thinks highly of Skorich and he told Scooter just that but explained that he wanted to make a complete change in Pittsburgh. Parker was particularly anxious to assist Skorich in getting him located. One of Skorich's many boosters is a former Packers, big Kiesling, who is now Parker's advisory coach. "Nick has always had tough well-coached lines; he has plenty of imagination and yet he's a sound fundamentalist. The players will like and respect him," Kiesling said. Skorich's first showing as a line coach was against the Packers in Green Bay in 1954 - that 21-20 opener at old City Stadium. His last showing was a little on the reverse side, a 24-10 victory for the Packers in Pittsburgh last season. And Skorich was enthusiastic about the Packers' line picture. "Your defensive line had themselves quite a day against us," Nick said today via telephone from his home in Bellaire, O., adding: "It will be interesting to work out there. I've always thought a lot of Green Bay."..."HAD US FIGHTING": Skorich, 37, played prep football at Bellaire, O., which is still his home, and then starred as a guard and tackle at the University of Cincinnati. He was drafted by the Steelers in 1942 and then went into the Navy for three years. Under Sutherland, Skorich played regular offensive guard despite his size, 200 pounds. "We were little," Skorich said, "but Jock had us fighting and working together." The Steelers of 1946 posted a 5-5-1 record while the following year they finished in an Eastern Division tie with Philadelphia, each with 8-4 marks. The Eagles won a special playoff. Johnny Michelosen took over the Steels in '48 and they posted a 4-8 record. Skorich was head coach of Pittsburgh Central Catholic High for four years after leaving the Steelers. He had one undefeated season and never finished under .500. Two of his players went on to All-America rating - Don Schaeffer at Notre Dame and Ed Vereb at Maryland. Nick coached at Renssalaer Poly-Tech College in 1953 but hurried back to Pittsburgh when Kiesling invited him to handle the Steelers' line in 1954. Nick is married and has two children - Nick, Jr., 6 years, and Joanne, 3 - "and we're expecting a third in April," he reported. Skorich, who signed a one-year contract, will report for work here Feb. 16.
IT WOULD BE WONDERFUL IF JAROCK MADE PACKERS
FEB 5 (Green Bay) - It would be especially wonderful if Norm Jarock made the Packers! Packerland would get an extra special thrill - and so would Jarock, himself, and Packer Coach Scooter McLean - if the St. Norbert College immortal was on the Bays' 35-man roster when they take to the fast track late next September. Norm hails from Pulaski, which is mighty close to the heart of Packerland, where he starred in high school football. Jarock went to St. Norbert as one of many unheralded prospects and today stands in a class by himself - a member of the 11-man Little All-America and the nation's leading ground gainer. In each brand of football, Norm seemed to do better than expected. And now for the third and final kind - the pros, where every player is a college star in his own right or an established pro! Can Norm do better than expected as a Packer. He's certainly planning on it because he's keying himself right now for the big test next fall. There is a fantastic parallel between Jarock and McLean. And, for a moment, Scooter must have felt like he was shaking hands with himself when he congratulated Norm before the student body at St. Norbert yesterday. McLean also hailed from a small college - St. Anselm's in Manchester, N.H.; the Scooter also received one of those Little All-America certificates; and he also was drafted to play with the pros. There is a big weight difference, though. McLean was a mere 157-pounder when he finished his college career in '39 and that's the poundage he carried when he reported to the Bears in 1940 - the year they massacred Washington 73-0 in the title game. Jarock is the right size for today's pro footballer - 195, and he might even carry more in the future because he's still in that growin' stage. Scooter grew, too - all the way to 165. Jarock is confident of making the pros but certainly not cocky. And he's had a close look at 'em. Norm sat on the Packer sideline for a game last year; he's been watching Packer games since he was in grade school; and he never missed a televised pro game. McLean, by contrast, played in the first pro game he ever saw. They didn't have TV in those days and, what's more, pro-game radio broadcasts were rare - especially in New England. And let's not forget a key figure in the rise of Jarock - Mel Nicks, the Knights' athletic director and football and basketball coach. It was up to Nicks to herd together those animals he had last year and the job was thorough because they went through unbeaten and untied. Nicks had a special chore with Jarock, because his flashback was a big gun as a junior in 1956, too. That made (1) Norm a marked man in '57 and (2) Nicks' coaching tougher.
RAY RICHARDS NAMED PACK DEFENSE COACH
FEB 6 (Green Bay) - Ray Richards, 50, the former Chicago Cardinals head coach, is the Packers' new defense coach! Appointment of Richards to the key position was announced today by Packer Head Coach Scooter McLean. Ray has signed a one-year contract. McLean is extremely delighted with being able to obtain Richards, pointing out: "He's the one I wanted to handle that defense and I feel fortunate in being able to get him for Green Bay. I have known Ray for a good many years, both as a player and coach, and I know that he is a good sound football man." Richards will start work here March 1. The selection of Richards leaves one hole on the Packer staff under McLean's plans for four aides. Still to be chosen is a combine backfield assistant and game scout. Already named by McLean have been Jack Morton, a holdover from Liz Blackbourn's staff, and Nick Skorich, late of the Pittsburgh Steelers, and now Richards. Skorich will handle the offensive line, Morton the defensive line and linebackers, and Richards the overall defense. The new offensive coach will work closely with McLean, who served as backfield coach during his seven years as a Packer aide under Gene Ronzani and Blackbourn. The Packers went through the 1957 season without an overall defensive coach after Tom Hearden suffered a stroke last May. Bobby Dillon assisted Morton with the defense during the season. Richards has been in football for 35 years - ever since he went out for the high school team in Pawnee City, Neb., and he was considering "missing" his first year after resigning as Cardinal head coach last month. He considered several business opportunities in California, including one in his hobby, electronics, when Scooter contacted him. Richards could not be reached for comment today but Scooter said Ray told him he was
"tickled to get another shot in pro football - especially in Green Bay." Richards has coached and handled all phases of football and he feels that the high scoring Western Division will offer a "special challenge." He's thoroughly familiar with the personnel in the league, Ray said. Richards played college football under Dana X. Bible at the University of Nebraska in 1927-28-29 and was an All-American tackle in his senior year. He played pro football with the Philadelphia Yellowjackets, the Chicago Bears and Detroit from 1930 through 1936. He was player-coach of the Los Angeles Bulldogs in 1937. Richards returned to college in 1938 and took a job as line coach at UCLA. He served in that capacity for 10 years, during which time two of his clubs went to the Rose Bowl. This was considered quite a feat since UCLA was small at the time and not considered in the same class as Southern Cal. He moved to Pepperdine College as line coach in '48 and then served as head coach there in 1949-50. Ray returned to pro football in 1951 as line coach of the Los Angeles Rams. That's the year the Rams moved nine rookies into the two lines and they went on to win the world's title in '51 and the division crown in '52. Richards followed his old teammate, Keith Molesworth, to Baltimore in '53 but then switched to the Chicago Cardinals in 1954 as line coach under Joe Stydahar. Richards was named Card head coach in '55 and posted a 4-7 record. His 1956 team came in with a 7-5 mark, threatening for a time to win the Eastern title, and last fall the Cards posted 3-9 after downing the San Francisco Forty Niners in the opener. Richards is a widower. His wife died in 1949. He has one son, Dan, who works on guided missiles at Howard Hughes Electronics on the west coast. Ray has had electronics as a hobby for years. His home is in LaHaira, Calif.
BAY DEFENSE? RICHARDS RECALLS DILLON!
FEB 7 (Green Bay) - "I don't know Green Bay's defensive alignment too well, but everybody knows about that Dillon." That observation came from Ray Richards, the Packers' new defensive coach, as he relaxed at his home in LaHaira, Calif., Thursday after his appointment had been announced by Packer Coach Scooter McLean. Richards had been head coach of the Chicago Cardinals in 1955-56-57. "We didn't play Green Bay last year in the league season, but we did the year before and that Dillon played himself quite a game. He's like an anchor man back in that secondary, a coach on the field," Richards said. Dillon set up an interception by Ken Gorgal by tipping a pass late in the game to preserve the Packer victory. "Gremminger was a first year man then," Richards recalled, adding, "I guess he's quite improved from then. It takes two or three years to make a good defensive back - just like a quarterback. But I guess your new boy, Symank, stepped right in and did a good job. Yes, I've heard about him. I know your other boy back there, Petitbon, from when he played at Cleveland." Richards said he has worked "considerably" on defense since joining the staff of the Los Angeles Rams in 1951 after 14 years at UCLA and Pepperdine. The new aide will work closely with Jack Morton, who will handle the defensive line and linebackers. Richards, who resigned as Cardinal coach a month ago, said he was "so happy to work with the Packers," and explained: "I had almost decided to stay out of football and go into business out here until Scooter and I talked." Richards was the second new coach announced by McLean this week as signed and sealed to one-year contracts. Selected earlier was Nick Skorich, the former Pittsburgh Steeler player and assistant coach, who will handle the Bays' offensive line. Scooter plans to name one more assistant who will work with him on the offensive backfield and scout the Packers' opponent on the Sunday before said foes battle Green Bay...Paul Hornung, the Packers' bonus prize who will go at fullback next season, is "working hard" at Fort Knox, Ky., where he has started six months of Army duty. McLean talked with the Notre Dame star and "he told me he's playing handball and basketball to keep in shape." Scooter ordered the young man to report to Packer cam next fall no more than 217 pounds...The Packer highlights of 1957, a one-reel movie, are now available at the Packer office for showing. Unlike the last few years when the highlights were divided into two six-game halves, the '57 film shows excitement from just the Packers' six best games - both Bear games, the Colt game there, the Giant game here, and the Steeler and 49er games on the road.
HOUSTON COULD SUPPORT PRO GRID - CARD OWNER
FEB 7 (Houston) - The Houston Post today added fuel to reports that the Chicago Cardinals may transfer their professional football fortunes to Houston. The Post Thursday night quoted Walter Wolfner, Cardinal managing director, as saying that he believes Houston could support pro football. "They (the reports) are a bit premature, but I think Houston could support pro football," Wolfner was quoted as saying in a telephone conversation. In another development Thursday, the Harris County Commissioners Court voted to appoint a seven-man park commission to study the feasibility of Harris County building a 50,000-seat stadium suitable for professional football and baseball. The Post said that Wolfner never had stated publicly that the Cardinals have any intention of leaving Chicago. It is known he has confided privately a belief that a move is essential, the newspaper said. The Cardinals, after finishing last in the NFL in 1957, picked two Houston area All-America backs as their top 1957 draft selections - King Hill of Rice and John Crow of Texas A & M.
REID SELECTED PACKER AID; 5-MAN STAFF SET
FEB 12 (Green Bay) - The Packers' 1958 coaching staff was completed today with the appointment of Floyd (Breezy) Reid as backfield coach and scout. Coach Scooter McLean announced the selection of the seven-year Packer veteran and exclaimed: "Our staff is now set and we'll all be together March 1." Earlier, McLean, who replaced Liz Blackbourn as head coach Jan. 6, retained Jack Morton from the 1957 staff and hired Ray Richards, former Chicago Cardinal head coach, and Nick Skorick, former Pittsburgh Steeler player and line coach. Reid and Skorich will report for work Monday and Richards will come in March 1. "We've got all phases of our game covered with this staff," McLean pointed out, "and we can keep busy at all times during practice." Skorich will handle the offensive line; Reid the offensive backfield in conjunction with Scooter; Morton the defensive line and linebackers; and Richards the defensive secondary and overall defense. McLean said Breezy will scout a college game on Saturday and Green Bay's next opponent on Sundays. "I think it is important to have a member of the coaching staff observe our next opponent. He can discover through personal observation many things that do not show up on film," Scooter said, adding: "I was impressed with Breezy's scouting reports last year." Reid scouted 11 games for the Pack last year, working with veteran Packer scout Wally Cruice. Wally will continue as a Packer game scout but will "cover" Packer opponents two weeks before that foe is scheduled to meet Green Bay. Reid, a Green Bay taxpayer who resides at 1465 Rockdale, said today he was "real, real happy with this chance to coach with the Packers. I had been thinking about coaching and went to Philadelphia (the college coaches' convention last month) to inquire about college coaching positions." Breezy came to the Packers in 1950 in a deal with the Chicago Bears, who picked him as their third draft choice. A steady pounder, whose two best suits were a hard nose and the quick opener, Breezy carried the ball 459 times and gained 1,933 yards in six and a half seasons for a healthy average of 4.3 yards. He rushed for 13 touchdowns. Reid never looked like a Howton, but the 195-pound shortie nailed 72 passes, a lot of them clutchers, along the way for 968 yards and five touchdowns...It's possible the Packers' Nov. 2 game with the Colts in Baltimore may have to be played in another city. The game is scheduled in Municipal Stadium but an agreement with the Naval Academy says no football may be played in the Stadium five days before or one day after a Navy game. Navy plays Notre Dame in Baltimore Nov. 1. Unless an agreement is reached, the Colts said, the game will be played in another city. The Packers and Colts are scheduled for an earlier game in Green Bay or Milwaukee and the possibility of switching dates likely will be studied by the two clubs...Ron Kramer has returned to Green Bay after being discharged from an Ann Arbor hospital where he underwent surgery on his injured knee. And he's looking in top condition - 220 "but not quite ready to go yet," he said the other day. Kramer, who walks with a limp and caution, hopes to find work here. He's awaiting word on his service status...The Al Carmichaels now are five. The wife of the Packer halfback brought forth a girl in Los Angeles Monday night. They have two other children - Christopher, 4, and Pamela, 2. Al has been working at Metro Goldwyn Mayer studios this offseason...Clive Rush, the redheaded end who showed so much promise as a Packer rookie in '53, must also be showing promise as a coach. Clive became an assistant under Hugh Devore at Dayton in '54 and then aided at Ohio State the next two years. Yesterday, Rush was named to Bud Wilkinson's Oklahoma staff...Colt owner Carroll Rosenbloom announced yesterday that Weeb Ewbank has signed a two-year head coaching contract. Weeb was almost out of business until he led the Colts to a 7-5 record last year.
REDSKINS WILL PLAY HOST TO BAYS FOR FIRST TIME SINCE '49
FEB 13 (Washington) - The Washington Redskins will play six NFL games at Griffith Stadium next season, including their first meeting here with the Green Bay Packers since 1949. The club said it already had sold 13,370 season tickets for the afternoon contests...It's possible the Green Bay Packers November 2 game with the Baltimore Colts might have to be played in another city. The game is scheduled for Municipal Stadium. But an agreement with the Naval Academy says no football may be played in the Stadium five days before or one day after a Navy game. The Navy plays Notre Dame November 1. Unless an agreement is reached, the Colts said the game will be played in another city.
GREGG SIGNS 1958 PACKER PACT; DUE OUT OF SERVICE
FEB 14 (Green Bay) - Forrest Gregg has signed his 1958 Packer contract, Packer Coach Scooter McLean was happy to announce today. Gregg, the Packers' No. 2 draft choice in 1956, is presently in the Army at Camp Carson, Colo., but he'll get his discharge late in summer - in plenty of time to get into the exhibition season. Gregg is a key fixture in strengthening the line that worked during the 1957 season. He moved into a starting guard position in the middle of the 1956 season and sparkled with excellent blocking. He was an important cog in the upset victories over Detroit and the Chicago Cardinals, protecting for the passer especially well in the Lion victory Thanksgiving Day and opening holes for a successful running attack against the Cards. Despite his 245 pounds, Gregg was one of the fastest men on the '56 squad. Actually, Gregg grew into his present poundage. He barely scaled 230 when he reported as a rookie from Southern Methodist. Gregg was inducted into the armed forces just before the last game of the 1956 campaign, reporting from San Francisco where the Packers had just beaten the 49ers to Fort Leonard Wood, Mo. Loss of Gregg - along with Bob Skoronski and John Sandusky, was the major reason why then-head coach Liz Blackbourn traded quarterback Tobin Rote to Detroit for Norm Masters, Jim Salsbury, Ollie Spencer and Don McIlhenny. Masters, Salsbury and Spencer stepped into the holes left vacant by Skoronski, Gregg and Sandusky, respectively...STORM OF COMPETITION: Return of Gregg, who can also play tackle, will have a storm of competition between such veterans as Joe Skibinski, Al Barry and Salsbury at guard. Gregg is one of several Packers coming out of service and McLean is hopeful that the term under Uncle Sam doesn't set 'em back a year. There have been many cases where service duty has "harmed" a player, although there have been exceptions, chiefly Yale Lary of Detroit. Also scheduled to return this season are Veryl Switzer, the sharp-blocking halfback; guard Hank Bullough, a member of the 1955 team; and Doyle Nix, a rugged tackling cornerbacker who played in '56 as a rookie. Nix has been starring in service ball as a pass-catching halfback and end - his positions in school. While at SMU, Gregg was named to the All-Southwest Conference team for two straight years (1954-55) and played in the East-West Shrine game, the Hula Bowl in Hawaii and the 1956 All-Star game. He gained All-Army and All-Service berths in service football.
PACKERS' HOME CARD SET; BEARS IN OPENER
FEB 15 (Green Bay) - The Packers' 1958 home schedule includes one game in September - the traditional opener against the Chicago Bears, three in October, and two in November. The six-game card, announced today by Packer General Manager Verne Lewellen, features all five Western Division opponents and a stranger from the Eastern Division, the Philadelphia Eagles, whose new coach isn't so strange to the Pack. Buck Shaw, the former San Francisco mentor, was named Eagle chief just yesterday. Green Bay will pay its first three games at home - the Chicago Bears Sept. 28, Detroit Lions Oct. 5 and the Baltimore Colts Oct. 12. Two weeks later, Oct. 26, the Eagles invade the Packers state. The two November dates will see visits by the West Coast clubs - Los Angeles Nov. 16 and San Francisco Nov. 23. The big question now is the division of games between Green Bay and Milwaukee, although the Bear game is a fixture in Green Bay. The Packers sold out their new stadium for all three games last fall, drawing 32,250 at each, while the attendance at the
three in Milwaukee were 18,919, 26,332 and 19,150. The Packer board of directors, noting the possibility of more revenue plus the zooming interest in the team and new stadium, appointed a special committee to look into the possibility of playing four or more league games in Green Bay, thus reducing the total in Milwaukee to two or less. The Packer executive committee is presently awaiting a report from the special game group. Once the games are set in Green Bay and Milwaukee, season ticket sales can be started. The Packers' six road games will be announced as soon as the home clubs reveal their cards. The dates will be Oct. 19, Nov. 2, Nov. 9, Nov. 27, Dec. 7 and Dec. 14. The Nov. 27 date should be the Thanksgiving Day showing in Detroit. The 49ers announced their schedule today and the Packers are scheduled there on Dec. 7, which means that the Bays will close the regulation league schedule Dec. 14 in Los Angeles...SCHEDULE GUESS: Another Packer road game was made public earlier - the Colt game Nov. 2 at Baltimore or elsewhere. The Colts are having a rhubarb with Navy over the use of Municipal Stadium and news of it revealed the Packer date. Navy is playing Notre Dame there Nov. 1. The Packer-Colt game may be shifted to another site - possibly Buffalo.
SWITZER, NIX EYE PETITBON'S SPOT; MIKE HUDOCK SET
FEB 17 (Green Bay) - The position of corner linebacker and center occupied Packer attention over the weekend. John Petitbon, the Packers' regular corner backer in 1957, announced his retirement from professional football Sunday - about the same time the Packers revealed the signing of giant Mike Hudock, a 250-pound center. Packer Coach Scooter McLean said today "we've got two good prospects to move into John's position - Jug and Doyle." McLean was referring to Veryl (Jug) Switzer and Doyle Nix, both of whom are expected out of service for duty during the 1958 Packer season. Petitbon, one of six players obtained from the Cleveland Browns in the Roger Zatkoff-Bobby Garrett deal a year ago, plans to join an insurance firm in his native New Orleans. Switzer was a swing back for the Pack before going into service two years ago, playing both offense and defense, while Nix, as a rookie in '55, played a cornerback slot exclusively. Doyle, an end and halfback in school, starred as a pass-catching back in service football. McLean expects to go into the '58 season with four major defensive secondary holdovers from last year - Bobby Dillon, John Symank, Billy Kinard and Hank Gremminger. The addition of Switzer and Nix would give the Bays five experienced defenders. "We'll have some rookies working at those positions, too," Scooter reminded. Hudock looked like the best bet to back up veteran Jim Ringo a year ago until he suffered a damaging knee injury in the final College All-Star scrimmage. Hudock was scheduled to start at offensive center for the Stars against the New York Giants when he was blocked from the side while backing up the line. He suffered a partial tear of the ligament and underwent surgery on his right knee...STRENGTHEN KNEE: The University of Miami (Fla.) pivot, who was the Packers' 11th draft pick in 1957, is now in Baton Rouge, La., where he's working outdoors in an effort to strengthen his knee. Hudock stands 6-2 and has good speed and quick reactions. He's an exceptionally good line blocker and can also do a job downfield. Hudock was named to the All-State Florida team in '56 and received All-America honorable mention in 1955-56. Besides being picked for the All Star game, Mike played in the North-South Shrine game. Hudock was the second center announced as signed thus far by McLean. The other, Dan Currie, the Michigan State All-America and No. 1 Packer pick last month, will be used as linebacker and guard. Other centers picked in the last draft were Mike Bill of Syracuse and Neil Habig of Purdue. Bill probably will work as a defensive end, and Habig is ticketed for linebacking duty.
SKORICH HAD FINGER IN RULE ON CLIPPING
FEB 18 (Green Bay) - The Packers lost four games by nine points in 1957 (14-10 to the Cards, 18-17 to the Steelers, 20-17 to the Bears and 21-20 to the Cards again) and finished with a 6-5-1 record and a percentage of .547. The Packers haven't exceeded .500 since we're not concerned with that right now. Nick Skorich, the Packers' new offensive line coach who started work Monday with Coach Scooter won't ever forget that 18-17 business with Pittsburgh in Milwaukee on Nov. 2. Nick was playing offensive right guard with that team, which was coached by the late Dr. John B. Sutherland. "It was a wonderful win because it put us in first place in the Eastern Division," Nick laughed, adding: "And that game was responsible to a large degree for the league's present clipping rule." How come? "Well, Johnny Clement went about 80 yards for a touchdown around end and we get a couple of blockers in front of him, including me. I peel off and blocked your linebacker. I think it was Charley Brock, and spin him around. Charley yelled to the official that I was clipping and he called the penalty – without actually seeing the play. That type of thing had been happening and a lot of teams were hollering but this
one cost us a touchdown and Doc made quite a fuss around the league. That winter the league put in a rule that the officials actually had to see clipping before it could be called."…Incidentally, Clement's run may have been nullified but five plays later Johnny Compagno intercepted an Irv Comp pass and returned 37 yards for a touchdown that put Pitt Pitt ahead 16-10. On the second play of the last quarter, Jack Jacobs was tackled in the end zone for a Pitt safety and it was 18-10. Then, with seven minutes left, Nolan Luhn made a beautiful goal line catch of a Jacobs pass for a TD, prompting Sutherland to say later: "There is no defense for a catch like that." The Pack had the ball once after that and lost it because of a danged old penalty. The Bays had third down and three on their own 45 when Walt Schlinkman made four for the first down, but they were in motion and the second third down was an incompleted pass. Anyhow, you can bet Skorich keeps his eye on the official whenever a clip is called.
FRANCIS, NO. 2 PACKER PICK, 3-WAY POSSIBILITY IN 1958
FEB 20 (Green Bay) - Joe Francis, the "second first" draft choice of the Packers, is a possibility for three different positions when he reports for practice next summer. The Oregon State athlete, who was announced as signed by Coach Scooter McLean Wednesday, was a tailback in the single wing at school but the Bay coach had this to say about him: "He's talented enough to play halfback or quarterback on offense and halfback on defense and our scouts on the west coast tell us that Francis, with his all-around ability, can't miss in pro ball." Francis was the Packers' "first" choice in the second draft last month, although the selection actually was the fifth. The first four picks were made in the earlier draft in December. Eight players have been announced as signed thus far – the five players, including an extra pick from the Giants in the John Martinkovic deal, obtained in the December draft; Forrest Gregg, a holdover from the 1956 team who is returning from service; Mike Hudock, the young center who couldn't report a year ago because he was injured in a College All Star scrimmage; and Francis…NATIVE HAWAIIAN: Francis, winner of the Pop Warner memorial trophy as the west coast's most valuable senior gridder last year, stands 6-1 and packs close to 200 pounds. He's a native Hawaiian and starred at Kamehemeha High in Honolulu. Joe's coach, Tommy Prothro, rates Francis as "the greatest tailback I have ever seen. He was also our outstanding defensive player." Jack Curtice, Stanford coach, had Francis in the East-West game and rated Joe as "one of the most versatile athletes that I have ever seen." Francis was switched to quarterback and the "stranger" to the position had little trouble. Francis first gained national recognition for his work against Iowa in the 1957 Rose Bowl game. He gained 203 yards rushing and passing. He won all-coast honors for three years, starting in '55, and received honorable All-America mention in 1956-57. He made the All-Catholic All-America in 1957. Francis piled up a lot of yardage – plus a record. He gained 274 yards, total offense, against Stanford last fall for a new Oregon State one-game record. He holds the one-year record for the most net yards, total offense, at Oregon State – 1,082 yards for a 6.3 average. Francis rated fourth in all-time rushing at Oregon State with 1,596 yards and a 4.4 average on 314 yards and fourth in passing with 1,300 yards on 89 completions in 156 attempts for 57 percent.
RUSSELL BOGDA DIES FOLLOWING LONG ILLNESS
FEB 24 (Green Bay) - Russell W. Bogda, 46, president of the Bogda Motor Co., and also of the Green Bay Packers, died Saturday night in a local hospital after a nine-months' illness with cancer. Mr. Bodga had been president of the Chevrolet agency here since 1945. He had been active in the business for 27 years, and held the positions of secretary and vice-president before succeeding his father as company head. He was elected president of the Packers in 1953 to succeed the late Emil R. Fischer, after having served as a director and a member of the executive committee since 1946. He was also a director of the Green Bay Canning Co., and had been active in a wide range of community affairs. Russell W. Bogda was born in Burnett, Wis., Oct. 15, 1911, the son of Frank H. and Ella Bogda. He came to Green Bay with his family in 1925. He attended East High School and Marquette University…ACTIVE IN AUTO BUSINESS: He was active in a number of Chevrolet organizations. He was a partner in Bogda Motors at Oconto from 1945 to 1947 and a vice president of Swenson Motors at Shawano from 1947 to 1954. He attended several schools operated by General Motors at Detroit. He served as a president of the Chevrolet Dealers Assn. of the Janesville zone, was a member of the national planning council for two years and a member of the national dealer planning committee for three years. The deceased was active in a great number of community service organizations. He served as both treasurer and president of the Community Chest, he was president of the Oneida Golf and Riding Club and was on the advisory board of St. Norbert College. He had held various offices and was active in the Red Cross, the Salvation Army, the Boy Scouts, the YMCA, the Association of Commerce and the Navy League. He
was a lieutenant commander in the Power Squadron. He was a member of the Elks, and a former member of the Kiwanis, and he had served as president of the Neighborly Club. During his regime as Packer president, the business administration of the corporation was considerably modernized, the corporation greatly strengthened its financial position, and long-time planning resulted in the building of the new City Stadium.
BOGDA IS LAUDED FOR WORK WITH PACKERS
FEB 24 (Green Bay) - The board of directors of the Green Bay Packers today issued this statement on the death of Russell W. Bogda: "With the death of Russ Bogda, the Green Bay Packers have lost one of their staunchest supporters. Those of us on the board of directors who worked with Russ found him to be a great leader. He has worked diligently on behalf of the Packers and made many personal sacrifices in carrying out his work. All of us have lost a real friend."
ST. NORBERT PACKER BASE FOR TRAINING
FEB 24 (Green Bay) - The Packers will use St. Norbert College as their 1958 training base. This was announced today by Packer General Manager Verne Lewellen after the Packer executive committee approved the move at its weekly meeting this noon. Arrangements for use of college facilities have been worked out with the Rev. D.M. Burke, O. Praem, President of the St. Norbert College. The college is available this year for the first time, Lewellen said, because work on new facilities and buildings has been completed. Efforts had been made to headquarter for training at St. Norbert in the past. Lewellen said that the entire squad will sleep at a college dormitory, hold meetings there and take their meals in the college cafeteria. The Packers will dress for practice at the clubhouse at the new City Stadium and conduct all practices at the two fields on Oneida Street east of the Stadium. Packer Head Coach Ray (Scooter) McLean plans to start operations at St. Norbert late in July with approximately 60 players. The Packers will be virtually "at home" for the first time since 1950 when the Bays practiced behind East High school and headquartered at the Hotel Northland. The Packers practiced at Grand Rapids, Minn., in 1951-52-53 and at Stevens Point State College the past four years.
RUSS HOPED TO CHANGE PACKER LUCK ON FIELD
FEB 25 (Green Bay) - Russ Bogda had hoped to be a "winning" president. Back in the spring of '53 when Bogda replaced the late Emil R. Fischer as Packer prexy, Russ laughed: "Maybe I change the luck on the field." Bogda felt, like all of us, that the 6-6 mark of '52 could be ballooned into a plus-.500 mark. Instead, the record tailed off to 2-9-1 and Bogda had to participate in the change of coaches after the 10th game - always an unpleasant doing. Fischer, incidentally, was the last president to preside over a Packer winner - 1947, when the Bays posted 6-5-1. Emil, who died just last Jan. 2, replaced Lee H. Joannes in '47. Russ died early Sunday, just 52 days after Emil. While Russ never had the pleasure of reigning over a field winner, he certainly presided over a financial champ. Shortly after taking over, the Packers' business administration was modernized with the hiring of a general manager, Verne Lewellen. That modern device, television, came in strong in '53 and Bogda's worries as president were relieved considerably as the Packer Corp., started to realize the financial benefits. The most significant change in Packer history came during Bogda's reign - dreaming, planning and finally completion of the new stadium. A successor to Russ will be elected April 28 when the board of directors hold their annual meeting. Bogda, feeling that he longer could serve actively as president, submitted his resignation two months ago
but the Packer executive committee refused to accept it. The group elected Dominic Olejniczak as executive vice-president to carry on Bogda's duties. Two meetings will pay silent tribute to both Emil and Russ Monday night in the Circuit Court Room at the clubhouse. Directors will meet in special session prior to the annual stockholders' meeting. The directors will meet for the purpose of receiving a report on the division of Green Bay and Milwaukee games. A committee is studying the possibility of playing four or more games in Green Bay or keeping the present three-three split.
ST. NORBERT TIE BOON TO PACK: SCOOTER
FEB 25 (Green Bay) - "It's wonderful to come home again and it'll be a great morale factor for the entire team." That's how Coach Scooter McLean feels about using St. Norbert College as a Packer training base next summer. The Packer executive committee, at its meeting Monday, put the okay on arrangements for use of St. Norbert facilities as worked out by the Rev. D.M. Burke, O. Praem, president of St. Norbert College, and Packer General Manager Verne Lewellen. McLean said that "the players will feel like they are more a part of our community, training right in our own backyard." McLean was quick to emphasize that "training facilities were excellent at Stevens Point, but we just wanted to be closer to home. I'm sure they understand that up there." The Packers trained at Stevens Point the last four seasons. St. Norbert was available this year for the first time due to larger facilities. Father Burke said the Packers will use Sensenbrenner Hall for their living quarters. The Hall also has recreational facilities. The Packers will take their meals, cafeteria style, in Berne Hall. Squad meetings may be held in Boyle Hall. McLean set forth an early rule - "There will be no player cars," he pointed out, explaining: "All players will ride the bus to and from the practice fields in the afternoon and morning. All players will live at St. Norbert." The Bays will practice on their own fields off Oneida Street east of the stadium and dress in the stadium clubhouses. McLean said two-a-day practices will start Monday, July 28. The squad will start gathering July 26-27. The team will close their St. Norbert stay Sept. 5, when the squad will leave for a 10-day eastern tour that will take them to Boston and Winston-Salem, N.C., returning to Green Bay Sept. 14. From that date until the week before the league opener Sept. 28, the Bays will live in local hotels.
PACKERS BEEF QB POST: INK MAISON, LITTLE ALL-AMERICA
FEB 26 (Green Bay) - Little All-America quarterback Doug Maison, the Packers' seventh draft choice, has signed his 1958 Green Bay contract. This was announced today by Coach Scooter McLean, who promptly added: "Doug will be strictly a quarterback and we'll work him in slowly with Starr and Parilli." McLean never figured to get Maison in the draft last month but "when he was still available in the seventh round we picked him. He has plenty of potential with his passing, handing off the ball and dropping back to pass. And he's not excitable." The Packers will have three "strictly" quarterbacks in veterans Bart Starr and Babe Parilli and newcomer Maison. Joe Francis, an all-around back who was drafted No. 5, will be tried some at quarterback, offensive halfback and defensive back, McLean said. "Joe is like Paul Hornung," Scooter said, "because he is a possibility for more than one position." Earlier, McLean said that Hornung, who worked some at QB last year, will be a fullback next fall. As the pulse of little Hillsdale (Mich.) College's eleven, Maison, 22, ranked as one of the top passers in the nation last year with 64 completions in 104 pitches for 1,292 yards and 15 touchdowns. In addition, Maison completed 23 of 40 throws for 305 yards and three touchdowns in Hilldale's losing effort in the Holiday Bowl game last month - despite, and get this, a cracked bone in his foot. During his freshman year at Hillsdale, Maison showed promise at both football and basketball and it looked as if he was off to a fantastic career until he broke his leg in basketball as a sophomore. The leg gave him trouble until his senior year when he blossomed into one of the leading QBs in the nation. Doug has good size for a quarterback, 6-3 and 205 pounds. And there's some tradition to fall back on: His uncle is none other than Al Dorow, former Michigan State star who is a quarterback for the Philadelphia Eagles...Here's an interesting note from the Press-Gazette's government and political expert - Jim Bartelt: "A great deal of confusion arises over the fact that the Packers will train in Green Bay in 1958. It should be pointed out that the Packers will eat and sleep in West De Pere (St. Norbert College), dress in the stadium clubhouse which is in Green Bay, and practice across Oneida Street, which is in the Town of Ashwaubenon." Thank you, Jim. And maybe we should call the team the Tri-City Packers...The NFL and Commissioner Bert Bell and every team in the circuit remembered Packer President Russ Bogda, who died Sunday, with beautiful floral displays. The Chicago Bears were represented at funeral services for Russ yesterday by Walter Halas, brother of Owner-Coach George, and George, Jr.
PACKERS' SEARCH FOR LINE TALENT BEGINS: PAIR INKED
FEB 27 (Green Bay) - The annual search for talent to bolster the Packers' offensive and defensive lines picked up today with the signing of two 240-pound Texas tackles. Coach Scooter McLean announced the signing of Ken Gray, sixth draft choice from Howard Payne College, and Bob Haynes, 29th pick from Sam Houston State. The two 6-foot-3 newcomers boost the number of signees to 12, including the first eight players selected in the current draft and one veteran - Forrest Gregg, a member of the 1956 team who spent last season in service. McLean and his line coaches - Jack Morton and Nick Skorich, are out to toughen the offensive and defensive walls as a "first line" on sprucing up the club's 1958 won-lost record. Both of today's signees are offensive and defensive possibles. Gray was the first tackle selected by the Packers in the present draft. Gray was one of the most publicized players in Texas last season - no easy trick for a lineman from little Payne College. He was named to the All-Texas and the All-Lone Star Conference teams. The All-Texas is selected by Texas college coaches. Gray was a fullback at Llano, Tex., High and was named All-District in football and basketball. Haynes was captain of Sam Houston State's eleven for two seasons and made the Lone Star Conference
second team as a junior. He attended Stephen F. Austin High in Houston and is a sergeant in the Army Reserve...The Packers were relieved of possible traveling changes today with word from Baltimore that the Colts do not have to look elsewhere for a site for their game with the Packers in Baltimore's Memorial Stadium Nov. 2. Earlier, the Colts considered Buffalo as a possible spot. Navy will meet Notre Dame Nov. 1 and the Middies stadium contract has a clause forbidding other games five days before or one day after a Navy game. The clause keeps away competition and assures a good crowd. But Capt. Slade Cutter, Navy's athletic director, announced today that the Middies would waive the restriction to permit the Colts to meet the Packers on the same field the next day. However, Navy had an oar in the fire. In exchange for the waiver, the stadium board allowed Navy to shift the 1959 Navy-Syracuse game from the stadium to the Middies' new stadium at Annapolis...In other developments today, the Philadelphia Eagles Wednesday traded guard Menil Mavraides, former Notre Dame star, to Washington for tackle Volney Peters. And Jim Root, former quarterback with the Chicago Cardinals and Ottawa Roughriders, has been signed as backfield coach at Tulane. Root will replace John Mazur who resigned recently to take a similar job at Marquette.
NAVY - WAIVES RULE
FEB 27 (Baltimore) - Navy courteously refrained Wednesday from forcing the Baltimore Colts to look elsewhere for a site for their November 2 home game with the Green Bay Packers. The Middies meet Notre Dame in Baltimore's Memorial Stadium on November 1. Navy's stadium contract has a clause forbidding other football games five days before or one day after a Navy game. The clause keeps away competition and assures a good crowd. But Captain Slade Cutter, Navy's athletic director, announced today that the Middies would waive the restriction to permit the Colts to meet the Packers in a NFL game on the same field the next day.
A BIG NEW BETTIS? SAME SCHOOL, JOB
FEB 28 (Green Bay) - Same school, same position, same desire, slightly different choices. The subjects of today's off-season Packer Patter are Tom Bettis, the Packers' first draft choice in '55, and Neil Habig, the Packers' 27th draft choice in '58. What difference does the altitude of the choice make? That can't be answered until Coach Scooter McLean starts wielding the hatchet during the Packers' training go at St. Norbert College. But at the moment, Mr. Habig doesn't feel any different than Bettis did in 1955 when he signed his first Packer contract. Habig, whose signing was announced today by McLean, expects to make the Packers and he has the backing of his coach at Purdue, Jack Mollenkopf, who compares him favorably with Bettis. And that's a good recommendation, right there. Jack was certain that Tom would make the pros. Bettis was an all Big Ten linebacker at Purdue, while Habig received mention for his backstopping. On the offense, Bettis played guard and Habig was a center. Habig was a freshman at Purdue when Tom played as a senior. The newcomer who could give Purdue quite a representative on the Packer defense is a fast-moving 6-foot 220-pounder. He ranked second in the number of minutes played with 348 - or an average of nearly 39 per game...INSPIRATIONAL LEADER: Habig was named most valuable player on the 1957 Purdue team that surprised the nation by handling powerhouse Michigan State its only defeat. "The boys couldn't have made a better choice,"
Mollenkopf said, adding: "Habig was not only a great player but was also an inspirational leader on the field." Habig was also named by the coaching staff as the best defensive linemen since he also was a key man on pass defense. Before Purdue, Habig, 21, was a football star at Central Catholic High in Wheeling, W.Va...The Packers' annual stockholders' meeting will be held in the Circuit Court room at the courthouse Monday night and one of the big topics of discussion will be the division of league games between Milwaukee and Green Bay. The Packer board of directors will hold a special meeting at 5 o'clock Monday evening to hear a report from a committee, which studied the division of games. The committee likely will make a recommendation. The Packers presently are playing three games in Milwaukee and three in Green Bay. The committee is looking into the possibility of playing more league games in Green Bay due to the larger stadium and increased attendance last year. The annual directors' meeting will be held April 28. They will elect officers. Monday's meeting will be presided over by Dominic Olejniczak, executive vice president, and special tribute will be paid to Russ Bogda, Packer president who died Sunday.
FOUR HOME TILTS IN 1958? PACKERS DECIDE TONIGHT
MAR 3 (Green Bay) - The Packers will probably play four league games at their new stadium next fall. And two in Milwaukee. The decision will be made by the Packer board of directors at a special meeting at 5 o'clock this afternoon and announced at the annual stockholders' meeting in the Circuit Court room of the courthouse tonight (8:00). Directors will hear a report from a special committee which has studied the division of games. Why play more games in Green Bay? The major reason, of course, is the new stadium, which was sold out quickly for its entire three-game debut last fall. The special committee will have the major reasons - for or against! Green Bay has been playing part of its league schedule in Milwaukee since the early 1930's when the depression slashed attendance possibilities at the home plate. The Packers, at the time, weren't strangers there since they had played the old Milwaukee Badgers there and, of course, radio accounts kept Beertown informed. From 1935 through 1946, the Packers played two league games each year in Milwaukee with the exception of '41 when they played three there. Starting in 1947 and continuing to the present, the Packers played a standard 12-game schedule and each year - with the exception of 1950 and 1951 - the Bays played three in each city. It is difficult to make comparisons with past periods because the major factor in studying the division of games is a convenient (to the entire state) new stadium, but the two four-game seasons since 1947 produced the lowest crowds in the 1947-57 period here - 13,196 for the 49er game in 1950, which was played in a blizzard, and 14,297 for the New York Yank test in 1951. The 4-2 setup was prompted by Milwaukee's showing in 1949, including the lowest gate since '47 there - 5,483 to watch the Pittsburgh Steelers. Despite a poor showing on the field in '49, the Packers drew crowds of 25,571, 24,308 and 21,051 here. The unofficial attendance figures since 1947 show that Milwaukee outdrew Green Bay in two of the least three years. But in the 11 seasons, Green Bay had the top gates in eight. Milwaukee had an edge in 1947 when the Bays lost four games by nine points. Incidentally, back in '47 attendances were padded somewhat as part of the league's war with the All-America Conference. That accounts for the "high" 25,000 crowds at old City Stadium and whopping figures on the three Milwaukee games...PRO GAME RECORD: Milwaukee holds the Packer pro game record in the state with the 40,199 figure at County Stadium for the debut of Alan Ameche with Baltimore's Colts in 1955, swelling attendance there that year to 86,258. The Packers played their games at State Fair Park until 1952 when three were played in Marquette Stadium. They moved into County Stadium in '53. In the early years, the Packers played a few games at old Borchert Field...Two new players were added to the Packer list of contract signees - draftees Joe Reese, an offensive end from Arkansas Tech, and Esker Harris, guard from UCLA. Packer Coach Scooter McLean drafted Reese No. 17 and Harris was his 26th pick. Reese, at 6-3 and 200 pounds, was the A.I.C's leading pass receiver and was the 16th best pass receiver in the nation when he caught 13 passes for 305 yards and four touchdowns last season. Reese played at Central High in Little Rock for two years, receiving All-State, All-Southern and All-American honors. He attended Louisiana State as a freshman and was the team's leading scorer...GOLDEN GLOVES CHAMP: Harris was an All-Pacific Conference and second team Associated Press All-American guard as a junior in 1956. He packs 215 pounds and stands 6-2. Harris won the Paul J. Willman trophy as UCLA's best blocker and tackler. He was ruled ineligible his senior year, along with nine others, by the Pacific Coast Conference. Last season, he helped coach the freshman team. Harris was generally considered to be one of the best guards in UCLA history. Harris was a star tackle and co-captain of the 1953 Melrose High state championship team of Memphis, Tenn. He is an outstanding Golden Gloves boxer and in 1956 had won the Los Angeles and western Golden Gloves heavyweight titles. He was voted the Ed Sanders Memorial trophy emblematic of the best boxer in the regional tournament.
PACKERS SET 4 LOOP GAMES HERE; PROFIT $50,130
MAR 4 (Green Bay) - Four games in Green Bay's new stadium in 1958. A net profit of $50,130.92 before taxes on 1957 operations. An optimistic outlook on the field for 1958! Those were among the happy highlights of the annual meeting of Packer stockholders at the courthouse Monday night. Packer General Manager Verne Lewellen, analyzing the profit-and-loss statement, revealed that both operating income and expenses increased in 1957 over the previous year. The income went up from $680,936 in 1956 to $812,151 in '57, but expenses increased from $632,887 to $770,234. The income from ticket sales were up $62,000 and this resulted largely from the increased seating at the new stadium, Verne said, adding in explanation of the higher expenses: "Training expenses went way up; we played one extra exhibition game and it was a costly one, requiring us to travel to Miami. Player training allowances were up and last year for the first time we paid each player $50 per exhibition game. Player expenses also were higher for the year since the player limit was increased from 33 to 35 players. One player, Joe Skibinski, broke an ankle in training camp and was lost for the year and new players were added for part of the season to replace Gary Knafelc and Nate Borden, who were hurt. New white uniforms had to be purchased for our road games to conform with the new television policy of the league. In addition, there were many unexpected expenses in connection with the new stadium."...SOBERING THOUGHTS: The profit for 1957, despite the higher costs, was just slightly lower than in 1956 when the profit was listed at $53,316. After taxes, the 1957 profit was pegged at $27,433; it was $28,663 in 1956. Lewellen gave some sobering thoughts on increasing the revenue. "We can't expect to increase our revenue on the road. Our average check on the road last year was $51,000, and only one went below $50,000; that was the $33,000 we got out of Pittsburgh. Our check from the game at San Francisco was $60,000. On the other hand, the visitors' average share from our six games (three in Green Bay and three in Milwaukee) was only $37,000. We can't increase our gate on the road; we can't increase it in Green Bay because all three games were sellouts (each visitor gets around $40,000 for each sellout here) so the extra income would have to come from those three other games." One of those three games will be moved to Green Bay next fall in the new four-two alignment presented at the meeting. The stockholders were informed of the background leading up to the division-of-games change by Jerry Atkinson, who served as chairman of the special committee studying the advisability of playing more than three games here. The committee, composed of Atkinson, Chuck Egam, Dick Bourguignon, Les Kelly, Tony Canadeo, Charley Mathys, Carl Mraz and Larry Pfeiffer, presented its findings to a special meeting of the board of directors Monday evening and the board unanimously adopted the four-two plan...MADE COMPLETE STUDY: "The committee felt that the people of our area deserve more than three games in their new stadium. We made a complete study of the situation, including an IBM sales analysis, population trends of Green Bay and Milwaukee, driving times to and from the two cities, season ticket sales in outside communities, and promotion expenses and other phases. We found no risk about this being financially sound," Atkinson pointed out, adding with a look at the future: "Our crowds of 32,000 are nice, but we must look forward to the day when we must count on crowds of 40 to 45,000. The stadium was constructed so it can be easily enlarged." The opponents and dates for the Packers' Green Bay and Milwaukee games will be arranged at a Packer executive committee meeting Monday. Packer Head Coach Scooter McLean introduced his entire staff, including Defensive Coach Ray Richards, who had just arrived in Green Bay. Other staffmen on hand were Jack Vainisi, scout; and coaches Jack Morton, Nick Skorich and Breezy Reid. Earlier, Lewellen introduced his aides - Tom Miller, sales promotion director; Earl Falck, Green Bay ticket office director; and Bob Schwartz, Milwaukee ticket office chief. McLean said he was "highly pleased with the situation as it stands now. Everything has been going along well and we expect to have an important announcement to make in about 48 hours." McLean said that 17 of the 30 draft choices have been signed and seven of them are underclassmen who won't be eligible until 1959 or 1960. "We may lost one (Harry Hauff) to Canada and another *(Jerry Kershner) was advised to go into service for more experience." Dominic Olejniczak, executive vice-president, presided over the session, which was attended by more than 200 stockholders, and introduced several guests, including Mayor Otto Rachals and former Packer captain Bob Forte. It was the best-attended meeting in years. John Torinus, secretary-treasurer, read the financial report and later introduced resolutions honoring the late Russell W. Bogda and Emil R. Fischer. Russ, Packer president at the time of his death two weeks ago, was noted for streamlining Packer business affairs, and Emil, chairman of the board at the time of his death, for leading the Packers through a critical financial period (1948-53). The stockholders observed a moment of silence in their memory after passing the resolution unanimously. Walter Scherf, chairman of the nominating committee, presented a slate of 15 directors, including one new one to replace Fischer and 14 holdovers up for reelection. The vacancy created by the death of Bogda will be filled by the directors later. Hugh Strange, director from Neenah, asked to have his name withdrawn but after discussion the stockholders refused his request and he was re-elected along with Dick Bourguignon, Tony Canadeo, Fred L. Cobb, Ed Fritsch of Manitowoc, Buckets Goldenberg of Milwaukee, Les Kelly, Fred Leicht, Ed Liebmann, W. Heraly MacDonald, Herbert L. Mount of Milwaukee, Herb Olson, A.C. Witeborg and Charley Goldberg of Marinette. John S. Stiles of De Pere was the new director named. A suggestion by Frank Cowles that 20 persons be nominated for the 15 vacancies on the board of directors and then balloted on was referred to a special committee. Officers of the corporation, including a president to replace Bogda, will be named at the annual meeting of the directors April 28...Lewellen, during his general report, said that the Packers will play five exhibitions - in Minneapolis, Green Bay, Milwaukee, Boston and Winston-Salem, "and we're talking about an intra-squad game in Green Bay - a sort of Buck Night affair. Children would be admitted for half fare." The Packers' surplus was listed at $170,426.92 - "and that's quite an increase over 1953 when the surplus was a minus $2,507 or an average increase of $44,479 in each of the last four years."
PACKERS, REDSKINS ON VERGE OF TRADE
MAR 4 (Washington) - Joe Kuharich, armed with a new five-year contract as head coach of the Washington Redskins, disclosed today he is on the verge of completing a "very good" trade with another NFL club. Kuharich, whose new pact is the longest ever given a Redskin coach, declined to reveal any details. He said he expected to complete negotiations "within 48 hours." Packer Coach Scooter McLean, at a meeting of Packer stockholders last night, said that he expected to make an important announcement "within 48 hours." There were indications today that McLean and Kuharich were working out a major player trade and that it would be announced with 24 hours. Whatever the trade involves, it furnished new evident that owner George Preston Marshall has given Kuharich more authority than any other Redskins' coach in the club's 21-year history. "He'll have the whole say in dealing with other teams, signing players and making our draft choices," Marshall said when he announced the new contract. In a rare reversal of field, Marshall added he doesn't even expect Kuharich to win championships. "Joe hasn't won a title for us yet," the gray-haired owner said, "but he has produced the most important thing for me and the fans - an interesting fighting football team. I feel he will have done a good job in the next five years if he just maintains the pace he has already set."
MCLEAN CONFIDENT TRADE WILL AID PACK
MAR 5 (Green Bay) - The Packer-Redskin all-veteran player trade yesterday that sent tackle J.D. Kimmel and end Steve Meilinger to Green Bay in exchange for defensive halfbacks Doyle Nix and John Petitbon brought this three-barreled observation today from Coach Scooter McLean: "Kimmel is the type of player we need to toughen that defensive line and give us a better rush on the passer. Meilinger will be excellent insurance at slot back in case Ron Kramer has trouble with his knee and don't forget Steve can also play halfback and end. Nix and Petitbon are good football players but we could spare them from our secondary to help ourselves elsewhere - especially in that defensive line." Kimmel, 28, the former West Point and Houston All-American tackle, undoubtedly was the key figure in the trade. Rangy at 6-4 and heavy enough at 250, Kimmel stands to bolster a tackle twosome (Dave Hanner and Jerry Helluin) that held sway for four straight years, starting in '54 when Helluin came here from the Cleveland Browns. Hanner was the Packers' fourth draft pick in 1952. Topnotch defensive tackles are the major scarcities in pro football and Kimmel held that rating as the regular defensive right tackle in the Washington line for two straight seasons - as a rookie in '55 and sophomore in '56, never missing a game. He suffered a broken chin bone in training camp last year and missed the entire season. Kimmel, who will be 29 next Sept. 30, was the 49ers' 11th draft choice as a future in '52 for the '55 season. Washington gave up Johnny Williams for Rip Collins and Kimmel from the 49ers in March of 1955. Before transferring to Houston, Kimmel was rated the greatest tackle in Coach Red Blaik's regime at Army. Kimmel, who had hinted retirement in the last two years, hails from Houston, where he's a petroleum engineer. "Meilinger's the Kramer type - a good pass catcher and extremely rough and active. He'll do a job anywhere he plays - and he wants to play," Scooter said. Steve was the famous "one man gang" at Kentucky and the Redskins named him as their No. 1 draft choice in 1954. He's a big one - 6-2 and 231 pounds. He put in his service right after graduation and broke into the majors in 1956 with 24 pass catches for 395 yards and five touchdowns. He slimmed down to 13 catches for 134 yards and two TDs last year in the Redskins' hectic season.
Meilinger, 27, was a favorite target of Babe Parilli's at Kentucky and big Steve even filled in at quarterback for a spell when Parilli went into the pros in 1952. The two newcomers were recommended highly by the Packers' new coaching aides, Ray Richards and Nick Skorich, who saw plenty of Kimmel and Meilinger when they served as coaches with the Cardinals and Steelers, respectively, the past few years...SECONDARY RETURNING: McLean, incidentally, reported that "we still have our secondary intact," with Bobby Dillon, John Symank, Hank Gremminger and Billy Kinard. "Then we'll have Veryl (Switzer) come out of service for some work back there and some new ones like Howard Dare (Maryland draftee), Bobby Lance (Florida draftee), Earl Miller (of Baylor) and Joe Francis
(Oregon State all-around halfback)," Scooter said. Anymore trades? "Nothing for awhile," McLean laughed...Petitbon has said he will retire, but the Redskins hope to get him with the reminder that their games are televised into his hometown (New Orleans) and thus his insurance business can't help but benefit. John decided recently that he intended to quit football to build up his insurance business. He said in New Orleans that he has no intention of playing. Before Green Bay, John played with the Cleveland Browns, Baltimore Colts and the old Dallas Texans...Nix is right close to his new home. He's stationed with the Air Force at Bolling Field, W.Va...Babe Parilli arrived in Green Bay over the weekend to spend a few weeks here. Babe hails from Rochester, Pa....Hugh Strange, a member of the Packer board of directors, called for "fair representation" on the board's executive committee today in a statement. He proposed that the 13-member executive committee, "the only authoritative body" of the Packers, be realigned to consist of 10 members from Green Bay and one each from the Fox River Valley, Milwaukee and Upper Peninsula. "It would tend to make the Packers more a statewide and less a Green Bay project," he said in noting that the entire membership has traditionally been from Green Bay.
J.D. KIMMEL FIRST HELP, COMPETITION FOR PAIR
MAR 6 (Green Bay) - Quick thoughts on the Packer trade: J.D. Kimmel, the defensive tackle who was obtained along with Steve Meilinger from the Washington Redskins for Doyle Nix and John Petitbon, wasn't the only player on the Redskins' tough defense in his two non-injured years, 1955-56. But it is interesting to note that the Redskins placed second and fourth, respectively, in the matter of defense against rushing those two seasons. And during the same two campaigns the Bays finished 12th (last) both times on defense vs. Rush Rush. It can be assumed that Kimmel, the Redskins' regular defensive right tackle, had a finger in stopping up enemy rushers. And, needless to say, Packer Coach Scooter McLean can rightly assume that J.D. (for defense) can be of some service in the Bay defensive line. Kimmel missed the 1957 season after breaking his leg in the Colt exhibition...The Packers have had the same defensive tackles for four straight years now - Jerry Helluin and Dave Hanner, and they have had little help and/or competition for their jobs. Kimmel should provide both. Lew Achison, a writing buddy of ours from Washington who has covered the Redskins for years, called Kimmel "a terrific player who doesn't like to get shoved around; he won't back up to anybody. He and Don Boll got into a fist fight during a camp scrimmage once but they shook hands after it was over and went right on banging each other in the line. J.D thinks about retiring a lot, he's a petroleum engineer in Texas, but he likes that game too much. Steve has a habit of catching the really tough pass, but he has dropped that easy one on occasion. He's all football player, though, and he could be a great one up with you folks. Steve figured they should have thrown to him a little more last year. Maybe so. He can go get the ball."...Meilinger always played end in his two years with Washington. McLean plans to use him as a slot back with an eye toward possible work at some other position. Steve is an all-around player and it's quite likely he hasn't found the right niche. Like Lew said: "He's tough!" And like any Packer fan says: "We want the guy who's tough."...The Redskins' coach, Joe Kuharich, is in tough shape for defensive backs and he's counting heavily on Nix for regular duty. Joe had to get Don Shula on waivers from Baltimore last year and a month or so ago Shula went into college coaching. But he's wealthy in tackles, which is why he could give up Kimmel. McLean also could afford Nix since his defensive platoon is returning pretty well intact from last year. In addition, Veryl Switzer is returning - plus four rookie defensive specialists.
PACK, CARDS AT MINNEAPOLIS SEPT. 20
MAR 7 (Green Bay) - The Packers will battle the Chicago Cardinals in a non-championship game in Minneapolis Saturday night, Sept. 20, it was announced today by Packer General Manager Verne Lewellen. The game is being sponsored by the Catholic Welfare Assn. of Minneapolis. Green Bay and Pittsburgh dueled to a 10-10 tie in Minneapolis' new Metropolitan Stadium last year. Packer Defensive Coach Ray Richards will oppose his former team for the first time. Richards was head coach of the Cardinals for the last three seasons. The Packers and Cards are not scheduled to play each other during the league season. The Packers will play five non-league games this year - one less than usual, and the Cardinal match will be the last warmup before play for blood begins against the Chicago Bears here Sept. 28. Other non-league games are scheduled in Green Bay, Milwaukee, Boston and Winston-Salem, N.C. The Bays will play the Giants in Boston and the Redskins in Winston-Salem.
PACKER DATES, FOES SET FOR HOME GAMES
MAR 10 (Green Bay) - The dates and opponents of the Packers' six home NFL games were announced today by General Manager Verne Lewellen following a meeting of the Packer executive committee this noon. Four games will be played in Green Bay - Sept. 28, Chicago Bears; Oct. 5, Detroit Lions; Oct. 26, Philadelphia Eagles; and Nov. 16, Los Angeles Rams. Two games will be played in Milwaukee - Oct. 12, Baltimore Colts; Nov. 23, San Francisco 49ers.
PACKERS HOST 4 'WEST' FOES
MAR 11 (Green Bay) - The Packers may not be playing four Wild Western Division teams in their still-new corral this season, but Philadelphia, the one Eastern visitor, is coached by a Western sector refugee. The hombre in point is Bucko Shaw, the onetime San Francisco Forty Niner boss who recently took over the reins of the Philadelphia Eagles. The Packers lined up against Shaw's Gold Diggers eight times since 1950 and produced just one (1) victory - that coming in the now historical Blizzard Bowl battle in old City Stadium Nov. 26, 1950 by a score of 25 to 21. Bucko won the next seven games before stepping out after the 1954 season for the purpose of becoming the Air Force Academy's first grid coach. Now he's back in the majors and his sole task will be putting the floundering Eagles back in flight - the same type of job facing the Packers' new head coach, Scooter McLean. In fact, the Packers finished with a poorer record than the Eagles last year. The Birds posted 4-8, including a win over the Eastern champ Browns, while the Pack scored 3-9. The Eagles will be the Packers' fifth league opponent next year and the third of four Green Bay visitors. The Bays' only other Eastern Division foe next year will be the Redskins in Washington Oct. 19. The Eagles will be in Green Bay the next Sunday, Oct. 26. The Eagles will be one of the two "strangers" coming into Green Bay, according to the new home schedule announced Monday by General Manager Verne Lewellen. Joining Philadelphia in that department will be the Los Angeles Rams, who will be making their first showing here since 1949. The Ram game, a Milwaukee fixture starting in '50, is set for Nov. 16. The other games in the Stadium in the new four-game setup will be the traditional Bear and Lion battles. The Bruins will open the season here Sunday, Sept. 28 and the Detroit test will follow the next Sunday, Oct. 5...FIVE GAMES IN NOVEMBER: Then it's Baltimore in Milwaukee Oct. 12 - followed by the double doses of Eastern Division competition, at
Washington Oct. 19 and his Eagles here Oct. 26. The Packers then must face a rugged five-game November schedule - at Baltimore Nov. 2, at Chicago Bears Nov. 9, Los Angeles here Nov. 16, San Francisco at Milwaukee Nov. 23, and at Detroit Nov. 27 (Thanksgiving Day). The schedule, barring a playoff, will close with games at San Francisco Dec. 7 and at Los Angeles Dec. 14. The 1958 championship game will be played in the home of the Eastern Division winner...BOARD APPROVES FOUR: The Packers will be making their first stab at four league games in Green Bay since 1950-51 when the Bays set 4-2 cards. The 3-3 setup was turned in 1952 when the Bays played at Marquette Stadium. They moved into County Stadium the next year. The decision to play four games here was made after an exhaustive study by a special committee. The Packer board of directors approved the 4-2 plan unanimously after hearing the committee's report. Lewellen announced that the big task now is to sell season tickets for the four-game card. Plans are now being worked out toward re-selling the 20,000-plus season ticket holders of 1957 on a four-game ticket for next fall. Installment buying of tickets and payroll deduction plans will be made available.
STARR SIGNS FOR '58, READY FOR GREATNESS
MAR 12 (Green Bay) - The experts figure it takes at least two seasons to make a top-flight quarterback in major league football. The reference, of course, is to Bart Starr, the Packers' ace QB, whose signing of a 1958 contract was announced today by Coach Scooter McLean. In brief, Starr should have come into his own in 1958 and McLean puts it this way: "Bart will be a great quarterback next year." Starr, a 17th draft choice out of the University of Alabama, broke in with the Packers under Tobin Rote in 1956. Rote was traded to Detroit a year ago and Starr shouldered the major load in '57, with Babe Parilli standing ready at all times. McLean, backfield coach under Liz Blackbourn for all of Bart's career, worked with Bart closely and the new head coach admired Starr's work, as follows: "He's a student of the game and he's always anxious to learn something new – and that's a rarity, don't forget. Bart has the respect of everybody on the team and he's got his feet on the ground. He should step right in there and be much, much better this year. He makes a complete study of the opponent's defenses and personnel and toward the end of last year was spotting the weaknesses quicker under game conditions." Can he take us all the way? "Why sure," Scooter said, "there isn't any doubt in my mind but what he can do the job for us." Starr finished up with 117 completions in 215 attempts for a completion percentage of 54.4, 1,489 yards and eight touchdowns. Six of the 10 passes he had intercepted came in the first three games – one by the Bears, two by the Lions and three by the Colts, in that order. From then on, he never had more than one interception in any game. Starr was bothered with back trouble in the early part of last season but started to "come" in the fifth game – at Baltimore, when he engineered two touchdowns and a field goal, setting the stage for Parilli's last second game winning touchdown throw to Billy Howton. Bart completed nine out of 15. Starr hurled three touchdown passes and completed 23 out of 48 throws in the next two games (Giants and Bears) and then threatened to take the Rams apart in Milwaukee before he injured his pitching arm. He completed an amazing six out of seven and the Bays held a 24-3 lead when he suffered the hurt. Bart was limited to four completions in 15 tries as Parilli worked the Pack's win over Pitt the next Sunday. Starr displayed amazing possibilities in the final three games, two against contending Detroti and San Francisco, when he completed 46 passes in 79 attempts for 519 yards and two touchdowns – plus a completion percentage of 58.0. Oddly enough, the best showing came in with a wet and muddy ball in the Thanksgiving Day game, although the Bays failed to score a touchdown that day, the Lions winning 18-6. Starr hurled 38 times and completed 21 for 247 yards – all highs for him for the season. At LA the next Sunday, Bart completed 10 out of 19 for 109 yards and in the crucial windup he completed 15 out of 22 tries for 163 yards, leading the Bays to a surprise 21-10 halftime edge. Starr, as a rookie under Rote, completed 24 passes in 44 attempts for a 54.5 completion percentage…The Packers were represented at the monthly meeting of the Second Guessers Club in Milwaukee last night by Ray Richards, defensive coach; slot back Ron Kramer, and publicitor Tom Miller. Richards said that the Packers' trade with Washington "was a good one." Ray said: "I'm familiar with Steve Meilinger and J.D. Kimmel. Meilinger is a fine end for a big boy and Kimmel was always a tough tackle who gave us trouble when I was with the Cardinals."
PACKERS WILL GET HELP IN '58 FROM SERVICE RETURNEES
MAR 12 (Milwaukee) - Soft-spoken Ray Richards, hired to mold a rock-hard defense for the Green Bay Packers, talked things over with the Second Guessers Club Tuesday night, but refused to climb out on any limbs. Richards, former head coach for the Chicago Cardinals, joined the Packers only last week and made what he called observations. He said Green Bay probably did the best job of any team in the last NFL draft and noted the team will get help when Forrest Gregg returns to the offensive line after a hitch in the service. Also coming back from the military is halfback Veryl Switzer who plays either offense or defense. Richards also found encouragement in the trade with Washington that netted the Packers a pair of linemen, Steve Meilinger and J.D. Kimmel. He explained that the coaching staff, led by Ray (Scooter) McLean, "is in the process of simplifying everything to eliminate our own mistakes. Winning a couple or more ball games means we'll be in contention."
BIGGER BULLOUGH IN PACKER PLANS
MAR 14 (Green Bay) - They opened the question box for Packer Coach Scooter McLean at the Rotary luncheon at the Beaumont Hotel Thursday noon. And the new Packer pilot snapped out the answers like so: Q – Where do you plan to use Dan Currie (first draft choice)? "He's qualified to play anywhere in the offensive line except end. We'll start him at offensive center and he'll automatically learn the guard duties, too, because those centers must know that the guards do on each play. If Mike Hudock (1956 draftee who was hurt in All Star practice last year) can do the job at center, Currie will be worked some at linebacker, too. We're planning on three jobs for Dan – center, guard and linebacker." Q – What players do you have coming out of services? "The major ones are Hank Bullough, Veryl Switzer and Forrest Gregg. Bullough is a big boy now. He'll play at 24 pounds – 20 more than he played at before. At 220, the guards are too small to knock down those big defensive ends. We're planning for Switzer for offense and defense and Gregg will fit into the offensive line. Also coming out are Don Wilson, center from Rice; Bobby Lance, a defensive back from Florida; and Howie Dare, the back from Maryland." Q – You have two experienced quarterbacks, what others players do you plan to try at quarterback? "We'll try Doug Maison (from Hillsdale College) and Joe Francis (Oregon State) with Bart Starr and Babe Parilli, and Francis will get some work as a defensive cornerbacker. We'll bring Maison along real slow – he's a good thrower and has possibilities." Q – As an old Bear, is this the year we beat the Bears twice? "I'd like nothing better." Q – How are your injured players coming along? "Fine. We have a Cast Club, you know, with Gary Knafelc, Tom Bettis, Joe Skibinski, Ron Kramer, Nate Borden and Sam Palumbo as members. They all had broken bones during the season and they think they're pretty exclusive. Gary, Tom and Ron are playing basketball and handball and Joe is doing heavy work at the Olson Body Works. I'm checking on Nate and Sam right now." Q – Just a guess who will win the Western Division championship next year? Sound of laughter – "I couldn't pick one, but I'll say this: We'll be in there battling with the top ones. We've got some good personnel and it will be even better with a little strengthening here and there We'll instill one thing when the boys report for practice and that's championship. We'll take championship right away."…McLean introduced members of his staff – Ray Richards, defense coach; Nick Skorich, offensive line coach; Jack Morton, defensive line coach; Breezy Reid, offensive backfield coach and game scout; and Jack Vainisi, veteran talent scout and administrative assistant. Also attending was Packer General Manager Verne Lewellen. Richards, Skorich and Reid spoke briefly. They, along with Scooter, promised that "you'll see a good fighting team out there Sept. 28." That's the date of the Bear opener here.
PACKERS GET LIONS' KROUSE FOR DRAFTEE
MAR 19 (Green Bay) - Big Ray Krouse, a 275-pound defensive tackle and perennial all-pro, is now a Packer. Packer Coach Scooter McLean announced today that he obtained Krouse from the world champion Detroit Lions in exchange for an undisclosed draft choice. The deal – plus an earlier transaction with the Washington Redskins – left little doubt that McLean's chief concern was the Packers' defensive line. He secured defensive tackle J.D. Kimmel and end Steve Meilinger from the Redskins for Doyle Nix and John Petitbon, both defensive backs. Krouse, onetime University of Maryland star, was the New York Giants' No. 2 draft choice in 1951. He starred with that club for five years and then was traded to Detroit in a complicated four-club deal in 1956. Krouse was a ring leader in Detroit's leap from a 3-9 record in '55 to a 9-3 finish in '56. And last year he figured in the Lions' mad rush to the Western Division and world championship. Lion Coach George Wilson felt that he could spare a defensive lineman in view of the signing of Bill Glass of Baylor. Glass, the Lions' first draft pick a year ago, played in Canada last fall. McLean said, "Krouse will give us a good rush on the passer and he's strong and aggressive. He's also a defensive end and we can interchange Krouse and Kimmel at tackle and end." Krouse has exceptional speed and excellent lateral movement. Packer fans will remember his ability to move to the sidelines quickly in the Lion-Packer game here in 1956. He's the "giant" Tobin Rote ran into right in front of the Packer bench. Ray made more solo tackles than any other Lion defensive lineman in 1956. The addition of Krouse gives the Packers the beefiest inner defensive line in the league – some 1,055 pounds of it. Krouse adds his 275 pounds to Jerry Helluin's 275, Dave Hanner's 255 and Kimmel's 250. The four giants have had 22 years of experience, Krouse playing seven years, Helluin and Hanner six each and Kimmel three. Krouse, nicknamed "The Moose", hails from Washington, D.C. The newcomer, 30, is married and has a daughter, Karen, 6…The complicated deal that sent Krouse to Detroit? Here's what happened: Detroit sent Dick Stanfel to Washington for halfback Dick Alban. Alban them was sent to Pittsburgh for tackle Dick Modzelewski and Modzelewski, in turn, was sent to New York, which sent Krouse to Detroit.
TEMP ON OFFENSE?
MAR 20 (Green Bay) - Jim Temp at offensive tackle? The former Wisconsin end, who has been a defensive end with the Packers, will do some work at offensive tackle next season, Coach Scooter McLean said yesterday while hashing the Ray Krouse deal, explaining: "Jim was an end (offense) in college; he knows how to block those tackles. It's not much different playing tackle on offense. And Jim can move good, too." Right now, Temp is one of the half-dozen gents McLean hopes to shake into a tough defensive line. Jim and Nate Borden are the lone defensive end holdovers from last year since light (215) Carlton Massey will go it at linebacker and slot back. The other holdovers are tackles Jerry Helluin and Dave Hanner and they'll join Krouse, obtained yesterday from Detroit, and J.D. Kimmel, secured recently from Washington. This sixsome averages a cool 254 pounds. Helluin and Krouse each pack 275, Hanner 255, Kimmel 250, Temp 235 and Borden 230. Under Scooter's plan, the four tackles by trade will also serve as defensive ends, thus making it possible to throw in more beef when various occasions call for same.
KROUSE DEAL? CAN'T UNDERSTAND IT - ROTE
MAR 22 (Green Bay) - Tobin Rote, the Packer
quarterback who established many new Green Bay passing record before he was traded to Detroit, doesn't like the trade that sent veteran Lion tackle Ray Krouse to the Packers in exchange for a draft choice. "I can't understand that move," he told Detroit writer Watson Spoelstra while in St. Petersburg, Fla., for a sports show, explaining: "Why break up our defensive line? That line held us together!" Krouse, a 275-pounder, was a stalwart in Detroit's defensive line for two seasons, during which time the Lions won 19 games and lost seven. It was suggested to Tobin, Spoelstra wrote, that the Lions are making room for younger defensive talent, particularly Alex Karras of Iowa. "Karras needs a lot of work," Rote ventured. "I played against him in the Hula Bowl in Honolulu. We went around him, inside and outside him. We found we could block him with one man." Rote said he has put aside all notions of retiring. "I'm going to Detroit next week. A Houston company wants to set me up in business. They have a new machine that should sell in Detroit. That way I could move my wife and family to Detroit. I couldn't go through another season having them in Texas and not seeing them. I was thinking of quitting a year ago. I couldn't see putting my children in school at Green Bay and then taking them out at the end of the football season. It isn't fair to them. The same is true in Detroit. But if this business deal works out, I can make Detroit my home, at least as long as I'm playing football," Rote said. Tobin left the impression that he would remain in football indefinitely if he could put all the Rotes under one roof in Detroit…BRIEFLETS: Wash Serini, the former Packer and Bear lineman, has been named football coach at the Howe, Ind., Military School.
PACKERS SPREAD GOSPEL DURING PREP CAGE MEET
MAR 24 (Green Bay) - The Packers spread the gospel smack dab in the middle of the world's greatest example of amateur competition – the state high school basketball tournament. Which really is beside the point, but it is interesting to note how a flock of sportswriters – in Madison for basketball – can suddenly switch, at the flick of an ice cube, to football. There was this Harry Golden, a Madison scribe, who cornered Ray Richards, the Packer assistant coach, and the talk got around to expansion of the pro football league, Rice, Wisconsin and Houston. Both had been in Houston – Golden to see the Badgers beat Rice a couple of years ago – Richards to scout King Hill, the quarterback. "What a town for pro football," Golden said, and Richards promised "they'll be there soon, the Cards almost made it last year."
PACKERS SET 4:30 LABOR DAY GAME HERE VS. PHILADELPHIA
MAR 27 (Green Bay) - Packer season ticket buyers, who purchased an all-time 23,000 season ducats a year ago, got the official word on the new City Stadium football program for 1958 from Packer General Manager Verne Lewellen today. In a special letter, accompanied by a reservation blank, season ticket holders were informed that: (1) There will be five games in the new Stadium. (2) One of them will be a twilight (4:30 p.m.) non-league affair with the Philadelphia Eagles on Labor Day. (3) Ticket prices for the non-looper will be lower than for the four championship games. (4) Season ticket holders have the right to retain the same seats they had last year and (5) The Packers will field a team this year that "we believe will be a contender." To match the front office message, Coach Scooter McLean announced the signing of two defensive halfback prospects – Bobby Lance of Florida, 28th draft choice of 1956, and Howie Dare of Maryland, 29th pick a year ago. The Eagle battle was originally planned for Sunday, Aug. 31, but that was smack in the middle of the Labor Day weekend so the game, Lewellen said, was shifted to late Labor Day afternoon to permit returning vacationers and those on Labor Day outings to attend. Ticket prices for the first non-league game in the new stadium are $3.50, $2.50, $1.50 and children 50 cents. League game prices are $4.75, $3.30, $2.25 and children 75 cents. The Eagle battle will be the first presentation of the McLeanmen against outside competition in Green Bay and, of course, the first for the Eagles, who are coached by Buck Shaw, the former San Francisco coach. The game here will be the Packers' second in a five-tilt exhibition card, which will start with the annual Shrine Show in Milwaukee County Stadium Wednesday night, Aug. 20, against Pittsburgh. After the game here, the Packers play New York in Boston Sept. 6, Washington in Winston-Salem, N.C., Sept. 13, and the Chicago Cardinals in Minneapolis Sept. 20. The Bays step onto the fast track the following weekend, facing the Chicago Bears Sunday, Sept. 28 in the new stadium. Other stadium tests: Oct. 5, Detroit; Oct. 26, Philadelphia; Nov. 16, Los Angeles. Lewellen announced that season tickets for the four league games here are scaled (four times the league prices listed above) at $19, $23.20, $9 and $3. Here's what Lewellen wrote season ticket holders on ticket-purchase plans for '58: "Season ticket holders have the right to retain the same tickets they had last year. Season ticket holders who desire to change the location of their seats or add additional seats will be assigned the best seats remaining in requested location. To have your tickets properly allocated and held in reserve for you, you must sign the enclosed card and return it to us by April 15 (Do it now). We will notify you when your tickets are ready. If you enclose your check with your order, your tickets will be mailed to you. A time payment plan can also be worked out with the Green Bay ticket office." Referring to Point 5, Lewellen said that most of the veterans will return from last year's team - plus several key veterans from service, and the top 13
draft selections have either signed or indicated they would sign as soon as they are finished with spring sports. McLean is pleased with reports on the two defensive prospects and is in hopes that they might surprise in view of their low draft status. Lance, a quarterback in college, was selected for his defensive ability. He was called into service shortly after being drafted in '56 and recently was discharged. As a senior, Lance intercepted four passes and returned them 111 yards. An all-state prep performer in Nashville, Lance stands 6-1 and packs 185 pounds. Dare, the same size as Lance, was selected in the '57 draft as a junior. Pro scouts claim Dare is a sure tackler and doesn't make mistakes on defense. His coach, Wally Butts, compares Dare with Charlie Trippi as a runner. The signing of Lance and Dare brings the total signed thus far to 18, including a dozen rookies, four draftees from other years, one returning service veteran (Forrest Gregg) and one holdover veteran (Bart Starr).
GILLIAM STICKS TO WINNIPEG
MAR 31 (Winnipeg) - End Frank Gilliam, who was cut from the Green Bay Packer last year, Friday signed to play with the Winnipeg Blue Bombers again in 1958. A former University of Iowa star, Gilliam caught 13 passes from his former college teammate, Kenny Ploen, for a total of 220 yards for Winnipeg last year. He scored one touchdown.
PACKERS INK HORTON, JOHN PETERS, ROUGH ROOKIE LINE 'HOPES'
APR 1 (Green Bay) - Harry (The Horse) Horton and John (The Animal) Peters, both members of the Packers' 1958 draft list, the Missouri Valley Conference and the Fraternity of Line Men, has signed Packer contracts, Coach Scooter McLean announced today. Those nicknames, by the way, are official. They are listed thusly in the players' respective college football publicity manuals. McLean is hoping they can play football like their handle-sakes and the reports from various scouts indicate that Scooter's wishes could come true. Horton is a defensive end from Wichita University. He was the Packers' 11th draft choice. Peters played guard and tackle at Houston University. He was the 30th and/or last draft choice. Horton, 23, rates as the best defensive end in Wichita history. The native of Hugoton, Kan., stands 6-3 and packs 225, but McLean expects him to add more weight. Horton played fullback in his freshman college year. He was converted to end as a sophomore and won three varsity letters, also winning all-Missouri conference honors. Peters wants to play offensive guard for the Packers, although he played both guard and tackle at Houston. He was ranked by his coaches as the most improved player in '57 and the Houston Boosters' Club picked him as the outstanding lineman. Peters, who stands 6-2 and packs 230 pounds, ranks along with J.D. Kimmel, the new Packer, as one of the outstanding tackles in Houston history. Kimmel played at Houston two seasons after starring at West Point. Peters, like Horton, also made the all-Missouri team and expects to put on more weight. The Animal, 22, lives in Houston where he starred in football at St. Thomas High...The Packers likely will have three 30th draft choices in camp this season, assuming veteran Al Barry reports. Barry, the guard from Southern California, was the Bays' last pick in 1953 as a junior. He surprised by making the team as a rookie in '54. He was in service the next two seasons and returned for the '57 campaign. The other two 30-boys are Peters and Howard Dare, a halfback from Maryland who was chosen as a junior a year ago and recently signed for the '58 season.
DON'T SET DEFENSE, PACKER FOES WARNED
APR 2 (Green Bay) - Warning to Packer enemies: Don't dig in on defense - the Packers might throw a curve! Scooter McLean, chief pitcher for the Packers, feels that Packer foes were setting themselves in one defense because they knew they'd be fed "straight stuff" and/or the same thing most of the time. McLean cautioned foes - indirectly at least - that they won't be able to set back and await the usual by revealing that the Packer staff (McLean, Jack Morton, Ray Richards, Nick Skorich and Breezy Reid) is discussing what might be termed a multiple offense. "We'll have the slot formation as our basic formation, of course," Scooter said, "but we'll maybe go for a few surprises with the single wing and spread, too. And you might even see a man in motion some of the time." McLean aims to take the initiative in the business of surprises. Previously, the surprising had been done by Packer enemies - continually flashing odd-ball defenses that harried the Bays' standard offense, in addition to such things as the fourth-down run on punt formation by Detroit last fall and the faked field goal touchdown run at San Francisco. Scooter wants a more versatile offense, a flexible one, a surpriser and, above all, "one that will be interesting," he said. What about the personnel for three formations? "We've got it. We've got the right players if they're all present and can adjust, and they should; they're all veterans. Single wing tailback? Hornung can do it - he runs and throws real well. Francis (Joe, draftee) played single wing in school and he's an exceptional passer and runner. We can switch around with no trouble because we have those pass catchers. The ends can go at halfback - guys like Kramer, Meilinger, McGee and Howton. If we want to change into a spread or single wing when we have Starr or Parilli in there with the slot, they can move over and take a halfback or tailback or blocking spot. Hornung (scheduled for fullback) also makes quite a tailback. We'll move a tackle out wide in a spread at times. It'll be fun and maybe we can keep the defenses from getting set. They'll have to see what we're going to do. They'll have a question on their mind every time we come up to the line of scrimmage." McLean said he didn't plan to show "too much new stuff during the exhibition season. We might test here or there somewhere but don't forget our slot formation will be basic." The major surprises, obviously, will be saved for the opening of the league season - the Bear game, that is, here Sept. 28...Packer halfback John Symank joined tackle Jerry Helluin in the Department of Twin Daughters today. The Symanks were blessed with two girls March 27 at Warwich, Va., where Mrs. Symank is living while John spends his six-month Army tour at nearby Fort Eustis. The newcomers, packing 5 pounds, 14 ounces and 5-7, were named Cindy Lou and Susan Lee. The Symanks have one other daughter, Sally Ann, 3 years. The Helluins previously were the only Packer parents of twins.
MCGEE, ON DOTTED LINE, VOWS HE'LL BE BETTER IN '58
APR 3 (Green Bay) - Max McGee will be a better football player in 1958 than he was in '57! Who said that? Max McGee, of course. And Packer coach Scooter McLean seconds the motion. Max has played two seasons with the Packers in the space of four years. He has had to adjust himself to something new in each playing season; he served as a bomber pilot in the Air Force the rest of the time. "I'll be back to normal this season," Max said today after signing his 1958 Packer pact, "because I'll be getting a full training season in. I'll get my legs in better condition and get to know the quarterback better. Working with a quarterback to the point where he knows my moves and I know his, something for training camp. I didn't join the club until the last week or so of the training season and I didn't get to feel like myself until late in the league season." McGee was a sticky-fingered halfback-fullback at Tulane when the Packers drafted him fifth for the purpose of playing offensive end. That was an adjustment right there, learning a new position and the like. Max caught 36 passes for 614 yards and nine touchdowns - a heap of stuff for a rookie who never played end. Adjustment No. 2 came last year, of course, and it was tougher than changing positions. "I don't know what would have happened to me if I hadn't played a season in the Air Force; it might have taken a couple of years to get back to normal," Max explained. McGee wound up catching 17 passes for 273 yards and one touchdown last fall. McGee's pro football life thus far has been closely allied with that of one Gary Knafelc. When McGee was working opposite Red Howton in the 1954 season, Knafelc was splintering as a rookie. Gary knew what to do when Max got airborne; he caught 40 passes for 613 yards and eight touchdowns. Gary went down to 30 passes for 418 yards and six touchdowns in 1956...FLU GOT AHOLD OF HIM: Now comes '57 and Knafelc's out to regain his '55 form and McGee's back, giving the Pack a three-blast air game at end - with Howton, of course. What happens? Knafelc suffered a knee lock, which is as bad as a break, after the third game and was lost for the season. And McGee wasn't the Max of '54! McGee caught three passes in his first Knafelc-less game, which was vs. Frisco, but then the flu got ahold of him for two games. He was at his lowest ebb for the New York game here - a tough loss for the Pack. Max had his best day against the Rams last fall in Milwaukee when he caught five for 58 yards. He caught three on the Rams on the coast for 68 yards and one touchdown. McGee is one of the reasons McLean feels that he can apply something new to the Packer offense next fall. Scooter is planning to add some single wing and spread to the slot formation. And Max fits in nicely because he can block and run (like a back) exceptionally well - not to mention catching the ball. McGee also ranks as something of a punter. Max, you'll recall, handled all of the Pack's booting in '54, averaging 41.7 on 72 punts. McGee worked under the talented Dick Deschaine in '57. And that prompted Max to remark one day: "That Deschaine gives me a punting complex. I never saw anything ever kick like that." McGee, a 6-3, 210-pounder, is spending the offseason in Green Bay working with the Elmer Madson Co. A native of Sexton City, Tex., McGee is the younger brother of a five-son family of football players. One of his brothers, Coy, was a star halfback at Notre Dame. The other three competed at North Texas State.
KRAMER TOURS FOR PACK; DUCAT DEADLINE APRIL 15
APR 8 (Green Bay) - This is the season of the White Whiz and the thump. But the Packers are not letting any infield grass grow under their cleated feet. Ron Kramer, the Packers' ferocious slot back, joined the club's offseason Rubber Chicken Department Monday to shoulder some of the speaking chores and thus help out with advertising the club's main product, pro football, and sell tickets. Roughie Ron, it was discovered by Packer General Manager Verne Lewellen and Publicity Director Tom Miller, can be a real peaceful, purring gent on the business end of a banquet table. Kramer will get his feet wet with four speaking jobs this week in two states. He joins the Packer coaching staff and Lewellen and Miller this week for what we figured was a pretty busy speaking week, but Tom explained: "Just a normal week but this is just the beginning. Just wait until we start pumping those season tickets around Packerland." Kramer speaks at the Lions Club luncheon in Kaukauna tonight. He joins up with Defense Coach Ray Richards for some gassing at the West De Pere High School banquet Wednesday night. Ron moves over to Sheboygan to address a Knights of Columbus session Thursday night and Saturday night he goes to Powers, Mich., at a prep fete. They could all have chicken, too! Head Coach Scooter McLean and Backfield Coach Breezy Reid started this "quiet" week off last night with a talk at Shawano. McLean and Lewellen speak at Neenah tonight. Miller and Defensive Line Coach Jack Morton are booked in Antigo tonight. Breezy will speak at a high school affair in Oconto Thursday night and the same night Lewellen will be among the speakers at a Gridiron Club banquet in Milwaukee.
1958 Green Bay Sports Publication - Lambeau Field. Offered is the first issue of "The Proball Bulletin." It centers on Green Bay's then-new football stadium (which would later be renamed Lambeau Field) (SOURCE: Heritage Auctions)
1958 Jack Vainisi Signed Green Bay Packers Letter to Jerry Kramer (Source: Heritage Auctions)
1958 Jerry Kramer Signed Green Bay Packers Player's Contract (Source: Heritage Auctions)
Russell Bodga Gravesite - Woodlawn Cemetery, Green Bay, WI (Source: Findagrave.com)
Packer highlight films are shown at each meeting and most of the sessions are also opened to the popular questions and answers. The whole business boils down to selling the Packers in Packerland and adjacent lands - plus the eventual pasteboards. And speaking of ducats, Earl Falck, Packer ticket director, has an important announcement: "The deadline for renewing season tickets for the 1958 season is Tuesday, April 15!" The deadline may seem a bit early but, as Falck explained, the ticket office wants to have the renewals processed in preparation for the annual season ticket drives. And in regard to that, Lewellen said: "We sold 23,000 season tickets last year - an all-time record. We expect to do better this year." That's a big chore because the tickets for last year were for three games. A 1958 season ticket is for four games in the new stadium.
OPTIMISM PACKER WATCHWORD FOR '58
APR 9 (Green Bay) - Optimism is the Packers' watchword these days. It shows up all over - in the coaches' remarks, the general manager's talks, the ticket manager's report, and the publicity director's annual spring "looking ahead" message to the press, radio and television. Let us concern ourselves today with the words from press agent Tom Miller who reviews the hiring of the new coaching staff, the college player draft, the trades with Washington and Detroit, the losses to service, and, if you please, the possibility of lightning not striking twice in the same place. The coaching business, the draft and the trades have been pretty well hashed over inkwise. But what about military service and lightning?...MILITARY: For the first time since the recent string of wars, the Packers may not lose a man to military service - unless, of course, Ron Kramer is called. Kramer's call is up in the air because of his injured knee. The Packers' three other major service eligibles - Paul Hornung, John Symank and Don McIlhenny - signed up for the popular six-months' tour of duty las winter and thus will be out in time for the season. Coach Scooter McLean will be getting a healthy return from the military - guard Forrest Gregg, who could make a world of difference in the offensive line; halfback Veryl (Jug) Switzer, a two-way guy; and guard Hank Bullough...LIGHTNING: In the words of Miller: "We don't believe that such bad luck can strike a team two years in a row. We have a little bit of luck coming our way. Much of the time last season as many as seven regulars were out of the lineup at one time. The Packers' Cast Club contains such names as Joe Skibinski, Gary Knafelc, Sam Palumbo, Tom Bettis, Nate Borden and Ron Kramer. Others out for two or more games were Paul Hornung and Jim Salsbury. And quarterback Bart Starr was hampered by a back injury in the early part of the season." And, as a closer, Miller penned: "Although we are not predicting a championship, with a few breaks, the Packers could go a long way in '58." The Packers also came out with a tentative training camp roster, listing more than 60 athletes. They aren't all expected to report but the list is compiled merely for the purpose of showing the holdovers from last year, the draftees, free agents and returnees from service. Barring any additional trades, it is from this list that McLean will select the 1958 Packers.
WITH A FEW BREAKS AND WITHOUT INJURIES, PACK COULD WIN IN 1958
APR 10 (Green Bay) - The little city with the big football team is getting excited about its team's chances for 1958. Those close to the team are also taking an optimistic view. Listed below are the reasons in order in which they occurred: First: The hiring of Ray "Scooter" McLean to replace Liz Blackbourn has head coach. McLean was backfield coach under Gene Ronzani (1951-53) and under Blackbourn (1954-57). McLean is a very popular choice with players and fans. Second: The hiring of Ray Richards as defensive coach was received favorably by Green Bay fans. Third: The hiring of Nick Skorich from the Pittsburgh Steelers as offensive line coach. Recommendations call him the best in the league. Fourth: The Player Draft. Many other pro clubs feel the Packers came up with a very fine draft. Players were selected where needed. (a) Dan Currie, Michigan State. The coaches feel that he could play center, guard, tackle or linebacker. Don't be surprised to see Currie as an offensive guard or tackle. Currie was an outstanding center in the Senior Bowl. (b) Two of the finest halfbacks on the East Coast have been drafted by the Packers. They are Jim Taylor of Louisiana State and Dick Christy of North Carolina State. Christy was selected as the outstanding ball player in the North-South Shrine and Taylor won the same honors in the Senior Bowl game. (c) Ray Nitschke, Illinois. Coaches are high on his linebacking ability. (d) Jerry Kramer, Idaho, is a guard with a "can't miss" in the pros tag on him. He was an outstanding lineman in both the East-West Shrine game and the Senior Bowl. He is big, fast and has lots of know-how. (e) Joe Francis, Oregon State. A tailback in the single wing with a strong throwing arm. Francis won the Pop Warner Trophy designating the outstanding football player on the West Coast. A great defensive player and a strong contender for quarterback. Fifth: Recent trades that Head Coach McLean made with Washington for Steve Meilinger, Redskins' regular right end and for J.D. Kimmel, strong defensive tackle. Meilinger is the same type of player as Ron Kramer, slotback, who he will replace in case Kramer's knee does not respond to treatment. Ray Krouse, big 275 pound defensive tackle and end of the Detroit Lions will also wear Packer colors in 1958. Sixth: The Packers for the first time in quite a few years may not lose a man to military service. Paul Hornung, Don McIlhenny and John Symank are on a six month tour of duty and will report in time for the season. Also coming out of service are regular guard in 1956, Forrest Gregg; halfback Veryl Switzer and guard, Hank Bullough. Returning also will be guard Joe Skibinski who broke his ankle in training camp and Mike Hudock, great Miami (Fla.) center injured in the All-Star camp and did not report. Finally: We don't believe that such bad luck can strike a team two years in a row. We have a little bit of luck coming our way. Much of the time last season as many as seven regulars were out of the lineup at one time. The Packers' "Cast Club" contains such names as Joe Skibinski, Gary Knafelc, Sam Palumbo, Tom Bettis, Nate Borden and Ron Kramer. Others out for two or more games were Paul Hornung and Jim Salsbury. Quarterback Bart Starr was hampered by a bad back in the early part of the '57 campaign.
SEE NEW PACKER SEASON TICKET RECORD - WITH 4 GAMES!
APR 17 (Green Bay) - There's quite a story brewin' at the Packer ticket office, 349 S. Washington. To start with: The Packers sold 23,000 three-game season tickets a year ago for their first campaign in the new stadium. That broke all season ticket records and helped the Bays produce three 32,000-plus sellouts. Recently: The Packers added a fourth league game to the schedule in the new stadium - which is like adding nearly $15 to the season ticket bill folks in Packerland had been used to paying. ($15, based on top prices of $4.75.) Now: Verne Lewellen, Packer general manager, says "I wouldn't be at all surprised if we sold 24,000 to 25,000 season tickets for next season." The hot story, thus, not only is the expected jump in season ticket sales but the expected jump in view of the extra game. Look at it this way: The advance season ticket sale on that fourth game could (if even 23,000 seasons are sold) exceed the Packers' average attendance in Milwaukee - before a pass is thrown. Lewellen is carrying the torch of optimism for the entire Packer working force: "We're real pleased with the return on season tickets," Verne warmed up along with the baseball weather yesterday afternoon, adding: "The season ticket holders of last year are rapidly indicating again that they want their tickets ago, and many of them are requesting more seasons. Then, we've got a lot of new buyers. There seems to be so much enthusiasm on the part of the purchasers, and, of course, we here are extremely enthusiastic - new coach, good draft, the trades, a wonderful place to see the games, the schedule, our good chance and the like. The optimism in the outlying areas is exceptional. They're all talking about coming to Green Bay. Tom (Miller, publicity chief) and Ray (McLean, head coach) tell me that the enthusiasm of the people in the outlying areas would surprise the fans right in Green Bay. That's what we want to do - make those tickets available in the surrounding places and get them to our games. This is a hectic period for Earl (Falck, ticket director) and his staff but that's what we like to see." The Packers are keeping in touch with '57 season ticket holders by mail.
INJUREES SKIBINSKI, BETTIS DRILL EARLY
APR 24 (Green Bay) - Tom Bettis and Joe Skibinski, Packer veterans who signed '58 football contracts Wednesday, have much in common. They were both born in Chicago and both gained all-Big Ten grid honors at that Midwest School of Boilermaking, Purdue. They both failed to take up boilermaking, although they are both in allied fields - Bettis with the Interstate Steel and Skibinski with Olson Trailer and Body. Tom and Joe are both guards in the football program, although Bettis plays linebacker and "Ski Ski" works on offense. Both wound up in the hospital last season. Skibinski broke his leg in training camp and didn't play all year and Bettis suffered pulled ligaments early in the 12th league game, requiring surgery. Both are living in Green Bay and, by golly, both live on the West Side. Both already have started training, which pleases Coach Scooter McLean no end. The idea is to start toughening up the wounds of unlucky '57. Bettis, who underwent surgery after the season, is lifting weights and playing paddleball at the YMCA. And he's doing a lot of running - "It feels good and I don't expect any trouble," Salesman Tom says. Skibinski is doing "bull work at Olson's - lifting, bucking rivets," Joe said, adding: "I'm going to start with some serious running pretty soon. I've been jogging around in the double garage and I've been doing some push offs." Bettis is preparing for his fourth NFL season; he was the Packers' first draft choice in 1955. Skibinski is coming in for his fifth in the league and fourth with the Pack. He played with Cleveland in 1954 and came to Green Bay along with Bill Lucky for Art Hunter. Tom and Joe have one other thing in common. They each have two children. They had one thing not in common yesterday. They both weren't at the hospital. Just Joe. His wife presented him with a daughter - "seven pounds even and we haven't picked out a name yet. My wife is working on a name." Another difference: Mother and Father Bettis have two girls - Lisa Ann, 18 months, and Karen, 3 months. The Skibinski's other youngster is a boy - Johnny, 3 years...Loss of Skibinski, who will pack 230 pounds, ruined all chance of good competition among the offensive lineman a year ago. And with it, some of the line's effectiveness during the league season - especially when an injury struck Jim Salsbury...Bettis, who expects to carry 235, will also do some offensive guard work under McLean's plan of exercising some of the athletes on both offense and defense - at least in training camp.
HORNUNG CAN BE BETTER AT FULL THAN AT QUARTERBACK, MCLEAN
APR 25 (Oshkosh) - Paul Hornung will not be used as a quarterback while he's playing for the Green Bay Packers and while Ray McLean is head coach of the Packers. That statement was made by none other than McLean himself, who is the new Packer coach. McLean spoke Thursday night at a meeting of the Oshkosh Builders Association at the Association Hall on Otter Avenue. McLean was quick to give his reason for not playing Hornung at quarterback, a position he played almost exclusively while gaining All-American honors at Notre Dame. Hornung made his debut in professional football last season with the Packers and was a sterling performer, both at the quarterback spot and at fullback. McLean's plans for Hornung concern only the fullback spot. "What he can do at quarterback, he can do better at fullback," was McLean's reason for playing the former All-American at full. The Packer coach explained this by telling Oshkosh builders that by having Hornung in the fullback spot, the Packers will not only have his passing and running threats in the lineup, but also the passing threat of their quarterback. "The defense," McLean said, "will not know just what to do when Hornung gets the ball. He can throw and he can run." Appearing with McLean on the program was Verne Lewellen, general manager of the Packers. Both voiced optimism concerning the Packers' chances in the 1958 NFL season. Lewellen said the Packers "are looking forward to a very fine year. We have a (coaching) staff second to none and we will be in contention." McLean, too, was high on his staff. "It's one of the best in football today," he said. The Packer coach, a former pro star with the Bears, told Oshkosh builders that Green Bay's last draft selections were one of the best since his seven years with the Packers. McLean spoke briefly about a number of the draft picks. He said his array of backs, veterans and rookies is simply great. He wouldn't trade them as a group for any set of backs in the league, he commented. Speaking about trading, McLean declared that no trades will made unless the entire coaching staff is 100 percent in favor of the deal. During the program, McLean pointed out his reasons for having the Packers set up training camp at home. For the last few years, Green Bay's training camp was located at Stevens Point. McLean gave a frank answer when asked this question. He said he felt the fields at Stevens Point were not goo enough. Because of this, the squad had an unnecessary amount of twisted ankles and shin splints. "We have three real good fields in Green Bay and we have our our facilities right there," McLean commented. There will be about 65 players in camp when the Packers open training and of the 65, McLean will keep 35 of the best "we have regardless of position. We want the two-way ball players - players who are capable of playing more than one position." The Packer coach informed Oshkosh builders that all Packer practices will be open to the public and said he hopes that fans around the Fox River Valley will be on hand to watch the team drill.
PACKERS TO GET MILWAUKEE ULTIMATUM
APR 26 (Green Bay) - Milwaukee directors of the Green Bay Packers will present a three-point ultimatum at the meeting of the Packer board Monday night as the price for their price for their continued support of the Packers in Milwaukee, according to Buckets Goldenberg. Goldenberg said in Milwaukee today that five other directors from that area will back up his announced demands, which are: 1. That the Packers must return a third league game to Milwaukee this fall. 2. That Curly Lambeau must be "considered" for the general manager's post, now held by Verne Lewellen. 3. That the secret ballot be held for the president of the corporation when the election of officers take place Monday night. Max Murphy or Dr. Robert L. Cowles of Green Bay will be the group's nominee for president. Goldenberg said his group, along with Don Hutson of Racine, is prepared to stage an all-out effort for the Packers in the Milwaukee area if their demands are considered seriously. "Milwaukee is a good pro football town," he said. "And if the Packers don't want anything to do with Milwaukee, you can bet there will be some negotiating for a pro franchise." "Like the Chicago Cardinals?" he was asked. He answered: "Yes, like the Cardinals." Goldenberg said the six Milwaukee directors would attend Monday night's meeting en masse, and that they would all resign if their demands are not met. He said that Richard Falk, Ken Haahensen, Dave Kinsley, Herb Mount and Albert Puelicher are in his group, along with Huston. None of this group commented individually, but Frank Birch, a seventh director from that area, said he would go to Green Bay "and do a good job of listening." The decisions were reached in a meeting at Milwaukee Monday night, attended by Murphy. Murphy is a member of the executive committee of the club, but he has said that he was going to resign from that group. Rumors that there would be opposition candidates for the Packer presidency at the meeting Monday night have been current for some time, and came into the open with Goldenberg's announcement today. A likely choice for the post has appeared to be Dominic Olejniczak, former Green Bay mayor, who has been a vice president of the club for several years and who was named executive vice president last fall when the late Russell Bogda became incapacitated. L.H. Joannes is the corporation's other vice president, and John B. Torinus is secretary-treasurer. In addition to electing officers Monday night, the 45 directors will choose at least two new members for the executive committee to fill vacancies created by the deaths of Bogda and Emil R. Fischer. Goldenberg has contended for several years that the Packers were not doing the kind of a promotional job in Milwaukee that would draw bigger crowds there. With their new stadium in Green Bay filled for all three league games here last season, the Packer directors decided early this year to move a fourth league game here for this fall. No Milwaukee directors attended the meeting March 3 when this decision was made, after study by an eight-man committee of the board for several months. Lambeau, the founder of the Packers and its coach for 33 years, made application for the general manager's job last fall. He is currently out of football, having resigned as coach of the Chicago All-Star team after last year's game. He is now residing in Fish Creek. It is no secret that Murphy has been on the outs with the rest of the executive committee for some time. He is the only director who voted against Ray (Scooter) McLean as head coach to replace Lisle Blackbourn in January. Dr. Cowles is a returned Green Bay physician who has not been previously connected with Packer management. He is currently general chairman of the million dollar drive for funds for the new St. Mary Hospital,
MILWAUKEE DIRECTORS OF PACKERS TO QUIT IF DEMANDS AREN'T MET
APR 26 (Milwaukee) - Six Milwaukee directors of the Green Bay Packers announced a list of demands Friday night and threatened to resign unless their requests are satisfied. The announcement was made by Buckets Goldenberg, former star lineman for the Packers. He added: "Milwaukee is a good pro football town. And if the Packers don't want anything to do with Milwaukee, you can bet there will be some negotiating for a pro franchise." "Like the (Chicago) Cardinals?" he was asked, and answered. "Yes, like the Cardinals." Goldenberg indicated that Milwaukee directors Richard Falk, Ken Haagensen, Dave Kinsley, Herberg Mount and Albert Puelicher were in his camp. They could not be reached for comment. A seventh Milwaukee director, Frank Birch, said he did not attend the gathering at which the decisions were made, but indicated he will attend Monday's meeting of the Board in Green Bay "and do a good job of listening." Goldenberg indicated his group, along with Don Hutson of Racine, was prepared to stage an all out effort for the Packers if their demands are considered seriously. The program stipulates: "The club must return a third league game to Milwaukee next fall. (The Packers now plan only two games in Milwaukee and four in Green Bay). Curly Lambeau must be considered for the general manager's post (Verne Lewellen has worn the title since 1954.) Max Murphy and Dr. Robert Cowels (both of Green Bay) will be our nominee for president. We are asking for a secret ballot, not a raising of hands. (Dominic Olejniczak, acting executive vice president for 4 1/2 months is also running for the president's job). We want better cooperation from Green Bay without the prevailing competitive feeling."
R.P. MURRAY, 65. FORMER MARINETTE MAYOR, SUCCUMBS
APR 28 (Marinette) - Richard "Jab" Murry, 65, a nine-term mayor of Marinette and a member of the original Green Bay Packers, died today. At the time of his death, Murray was a circuit court commissioner and a member of the Marinette County Board of Supervisors, a post he had held for many years. He also was a former district attorney of Marinette County. Murray was a graduate of Marquette University where he starred in football.
PACKER BATTLE FOR POWER SET TONIGHT
APR 28 (Green Bay) - There will be a battle for control of the Packers right here in Green Bay tonight. On one side will be Buckets Goldenberg, once a powerful aide to the Pack as a player, and on the other side will be the current ruling body – with the exception, of course, of several members who have deserted to Goldenberg's camp. Goldenberg has allied himself with Max Murphy of Green Bay. The battlefield will be a room in the Northland Hotel, and the occasion will be the annual meeting of the board of directors of Green Bay Packers, Inc. In a way, this will be a battle between Green Bay and Milwaukee since Goldenberg hails from Milwaukee. One of the Murphy-Goldenberg battle planks calls for three games in Milwaukee, which also makes it something of a Beer-Bay battle. Notices of battle weren't sent out through the normal channels. One side dropped a bomb – via the Milwaukee Sentinel Saturday morning, and now all concerned are ready and waiting for the showdown tonight. The war must be on! Goldenberg claims he has the six Milwaukee directors on his side, although none of them publicly backed him up, and here are "his" demands which he will exchange for the support of the Milwaukee directors: (1) Return of a third league game to Milwaukee; (2) Consider Curly Lambeau as general manager; and (3) hold a secret ballot for corporation president with Murphy or Dr. Robert L. Cowles, both of Green Bay, as the group's nominee for president. Goldenberg went so far as to say that he would negotiate for a pro franchise such as the Chicago Cardinals "if the Packers don't want anything to do with Milwaukee." Walter Wolfner, owner of the Cards, is shopping for a new home. Goldenberg said the six Milwaukee directors will attend Monday night's meeting in a body and that they would resign if their demands are not met. They are Richard Falk, Ken Haahensen, Dave Kinsley, Herb Mount, Albert Puelicher and Goldenberg. Buckets also included Don Hutson, the Packer immortal, who hails from Racine. The Packer board is certain that this will not happen since the consensus is that Buckets took too much for granted when he uncoiled for the opening for the opening story Saturday morning. His remarks to the afternoon Journal were toned down considerably. The Packer board is expecting a lively meeting tonight but, by the same token, felt that once the smoke clears all will be peaceful. The chief reason is that Goldenberg and his "backers" have had ample opportunity to fight a fourth game in Green Bay, to boost Lambeau and a different nominee for president. When the board of directors made the decision to play four here, not an official peep was heard from Director Goldenberg – in fact, many executives contacted there felt that Green Bay deserved a crack at four. Action tonight likely will include resignation of several members of the executive committee, including Murphy, who has said that he was going to resign. The corporation will elect officers and the major change will be a new president to replace the late Russ Bogda. A likely choice for the post has appeared to be Dominic Olejniczak, who has been a vice president of the club for several years and who was named executive vice president last fall when Bogda was incapacitated.
PACK NAMES OLEJNICZAK; 20,382 'SEASONS' SOLD
APR 29 (Green Bay) - The board of directors of Green Bay Packers, Inc., (1) elected Dominic Olejniczak as their seventh president since 1923, (2) heard a report from General Manager Verne Lewellen that 20,382 season tickets already have been sold for the four league games here and…(3) came up smiling! In short, there was harmony instead of the expected war and bloodshed over Packer Power at this special spring meeting, which was attended by 39 of the 44 directors, including six from Milwaukee and downstate. The fussin' was expected from the Milwaukee delegation, headed by Buckets Goldenberg who made several "demands" on behalf of Beer City directors via statements in the public prints. When Goldenberg last after last night's meeting he commented: "Everything's fine; I'm satisfied." Lewellen gave a full account of the meeting for the press, radio and television folks and explained the peace. "The first thing I want to say is this: The Milwaukee group advised the directors that statements (by Goldenberg) in the two Milwaukee papers and the Press-Gazette were untrue as far as quoting Goldenberg are concerned. The Milwaukee group said it was wholeheartedly behind the Packers. That was their entire attitude at the meeting. They said they would cooperated with us fully in promoting the games in Milwaukee. In fact, Buckets said he thought it was a good idea to play four games here and two in Milwaukee – on a one-year basis." Goldenberg had been quoted as saying he wanted to return a third game to Milwaukee. The downstate group also wanted to have representatives on the executive committee. Don Hutson was nominated as a member of the committee by a Green Bay member and the second was made by a Milwaukee director, but the former Packer star, who has a business in Racine, declined the nomination because he explained he would unable to attend meetings regularly. The committee meets weekly. Max Murphy of Green Bay resigned as a member of the executive committee, but remains as a member of the board of directors. Lewellen said that Murphy felt that there should be some new blood on the committee. Besides Olejniczak, the board reelected Lee H. Joannes vice-president and elected Dick Bourguignon vice-president. John Torinus was reelected secretary-treasurer. Named to the executive committee to fill vacancies created by the deaths of Russ Bogda and Emil Fischer and the resignation of Murphy were Jerry Atkinson, Tony Canadeo and Carl Mraz. Dr. Robert L. Cowles was named to the board of directors to fill the unexpired term of Bogda. Olejniczak won the presidency in a secret ballot contest with Dr. Cowles. All of the other officers also were contested. Olejniczak succeeds Bogda as president. A Green Bay real estate dealer, "Ole" was mayor of Green Bay from 1945 to 1955, after serving on the city council from 1936 to 1944. He was named to the Packer board of directors in 1950 and was picked for the executive committee in 1952. He became a Packer vice president in 1954 and early this year was elected executive vice president. Preceding Olejniczak as presidents were A.B. Turnbull, 1923-27; Raymond E. Evrard, 1928; Dr. W.W. Kelly, 1929; Lee H. Joannes, 1930-47; Emil Fischer, 1948-52; Bogda, 1953-58. The Packers now have a 13-man executive committee composed of Olejniczak, Joannes, Bourguignon, Torinus, Fred Trowbridge, W. Heraly MacDonald, H.J. Bero, Fred Leicht, Bernard Darling, Leslie J. Kelly and newcomers Atkinson, Canadeo and Mraz. Lewellen, highly enthusiastic with the entire proceedings, really beamed while making the ticket report. "Gentlemen, now this is the big story. We have sold 20,382 season tickets for our four games in Green Bay, and included in that number are 593 new orders and of course the renewals and requests for new tickets." This is unusually high in view of the fact that a year ago an all-time season ticket record of over 23,000 was set – for three games. "We're going to check personally with everyone who hasn't renewed his 1957 tickets so that the tickets aren't sold," Lewellen said. The general manager said that 1,057 cash orders have been received for Bear game tickets. On the Milwaukee front, 4,012 season ticket renewals have been received for the two games. May 1 has been set as the deadline date for returning Milwaukee renewal cards.
YOUNG BLOOD DOMINATES PACKER BODY
MAY 7 (Green Bay) - Members of the Packer executive committee – accused of everything from Sovietism to Green Bayitis – can't be called guilty of superstition. They are 13! This is by way of introducing a few words of the Packers' inner ruling body – the 13 individuals who are elected to the committee on annual terms by the 45-member board of directors of Green Bay Packers, Inc. The committeemen meet once a week during the season with their appointed general manager, Verne Lewellen, for the purpose of tackling a thousand and one problems. Meetings are less frequent in the offseason. The group's chief jobs are establishing policy, handling the money, conducting ticket drives, working with the NFL, and, generally speaking, guiding the off-the-field destiny. When a super-duper chore comes up, the committee acted in the dismissal of Liz Blackbourn, and hiring of Scooter McLean as head coach and the shifting of a fourth league game from Milwaukee to Green Bay. The directors, who include the 13 committeemen, just recently elected a new president (Dominic Olejniczak) to replace the late Russ Bodga and added three new members to the executive committee – Jerry Atkinson, Tony Canadeo and Carl Mrax – to replace Max Murphy, who resigned, Bogda and the late Emil Fischer. The committee is composed of Lee Joannes, Dick Bourguignon, Fred Torinus, Fred Trowbridge, W. Heraly MacDonald, H.J. Bero, Fred Leicht, Bernard Darling, Les Kelly, Olejniczak, Atkinson, Canadeo and Mraz. The committee (or parts of it) has been called the Soviet by the Milwaukee press, supposedly because of its "power", but the longevity of service of the various members doesn't indicate any such foreign tinge. Only four of the 13 members are in the 30-years-of-service class, which is far from a Soviet majority. They are Joannes, Leicht, Bero and Kelly. The remaining nine members (and this is a surprise) have all served as directors or committeemen less than 10 years – Olejniczak, Torinus, Trowbridge, MacDonald, Darling, Bourguignon, Atkinson, Canadeo and Mraz. Of these nine, only four – Olejniczak, Torinus, Trowbridge and Atkinson – were present on the board when the club made the big switch from the Lambeau Era in the winter of 1949-50. The remaining five stepped into action after 1954. The Packer executive committeemen hail from all walks of work. There are a couple of real estatemen, a newspaper editor, a police chief, an attorney, a merchant, steel salesman, a banker and a couple of business executives. Here's a breakdown on the 13 committeemen: H.J. Bero – chief of city police, played with first Packer team. Associated with team ever since as director, fan, backer and worker. Named on committee in early 1930's. Lee Joannes – retired former head of Joannes Brothers Food Co. and Northland Refrigeration Co. Served as Packer director since mid-1920's. Served as Packer president 17 years – 1930 to 1947, longer than anyone. Now vice president. Fred Leicht – president of Leicht Transfer and Storage Co. Came into Packer picture in mid-1920's as stockholder-director and joined executive committee in '34; active in stadium project and took personal hand in planning for new stadium. Les Kelly, president of Green Bay Food Co. Came to Green Bay in 1925 with reputation as a boxing man but soon mixed in football. Became Packer director in '28 and joined executive committee in early 1950's. Dominic Olejniczak – conducts real estate business. Scaled the fence around old City Stadium many times to watch Packers as a youngster. Served as Green Bay mayor from 1945 to 1955. Became Packer director in 1950, named to executive committee in 1952, vice president in 1954 and executive vice president for short period this year before becoming president. John Torinus – Press-Gazette managing editor. Became member of executive committee in 1949 upon retirement of A.B. Turnbull, publisher of the Press-Gazette and the Packers' first president (1923-27). Named secretary-treasurer in 1955. Jerry Atkinson – vice president and general manager of N.C. Prange Co., Green Bay store. Became Packer director in 1950 and was extremely active. Boomed stock drive in 1950, served as co-chairman with Tony Canadeo on stadium bonding "yes" ballot and in stadium dedication. Named to executive committee recently. Bernard Darling – district agent, Northwestern Mutual Life Insurance. Played with Packers in three-championship era and active in alumni affairs and Packer promotion. Named to executive committee in '55. Fred N. Trowbridge – senior partner in the law office of Welsh, Trowbridge, Bills, Planert and Gould. Became member of executive committee in 1950 and ranks as second counsel in history of Packers, replacing the late Jerry Clifford that year. Staunch Packer fan. Kept in close touch with league attorneys in recent anti-trust suit. W. Herald McDonald – manager of Green Bay division, Wisconsin Public Service. Became director in 1954, joined executive committee following year. Expert on civic campaigns of all kinds and headed drive to sell 20,000 season tickets to Packers' 1957 new stadium season, exceeding goal by nearly 3,000. Active in ticket payroll deduction promotion. Dick Bourguignon – vice president of the Elmer Denessen Co. Became director in '55 and jumped to executive committee in '56. Active in all sorts of Packer promotions. Tackling player and family housing problem. Tony Canadeo – salesman for Production Steel. Only player in Packer history to have a "Day." So honored in '53 after spectacular Packer halfbacking career. Became Packer director in '55, active booster of team in travels in state. Joined executive committee recently. Carl Mraz – trust officer at Kellogg-Citizens Bank. Served as director of Packer ticket sales from mid-1940's to 1956. Became Packer director in '56 and joined executive committee. Expert on ticket affairs.
COLLEGE COACHES VIEW PACK'S OFFENSE, DEFENSE
MAY 8 (Green Bay) - Our town's football factory, sometimes called the Packers, will welcome a couple of visiting firemen this weekend. And they're coming all the way from Aberdeen, S.D., a distance of 600 miles – more or less. Why? The coaching staff of South Dakota Northern State Teachers college, headed by Carl Swisher, wants to learn something about the flanker offensive system and how to defense against it. Coach Scooter McLean and his aides (the ones who aren't covering the college spring games this weekend) will sit down with Swisher's crew and submit a complete flanker offense and ways and means of beating it. They'll also look at some movies and stop-and-go the plays. The colleges are going pro more and more for the simple reason that the pros are taking the play away with their wide-open style of offense. Thus, schools like SDNSTC and even the big ones are calling pro coaches around the country and asking for a look at films and play diagrams. College coaches also want their offenses to be more explosive, what with the new extra point scoring system. The pros went into the double flanker business a few years back when it became practically impossible to gain inside the tackles. The idea is to spread the defense…Tom Hearden, Packer coaching aide who suffered a stroke one year ago this coming May 17, will go to the Veterans' Hospital at Wood (Milwaukee), Wis., Friday. He'll get physical and speech therapy, thus speeding his recovery. Let's not forget to write Tom from time to time, everybody; the address is Veterans' Hospital, S. 54th St., Wood, Wis…PACKER PERSONALS: Dave Hanner has just bought a home in West Memphis, Ark. Hank Gremminger is an air conditional salesman in Dallas, which is in Texas. Bobby Dillon says the Bobby Dillon Sports Renovating Service of Temple, Tex., is coming along fine. Bill Forester is selling for the Red Fox Sporting Goods Co., contacting schools in the Dallas area. Billy Howton has been doing quite well in the construction business in the Houston area; he has four homes going up. Bill Lucky is coaching in Sugarland, Tex., outside Houston. Mike Michalske (Packers, 1929-37) owns and operates several Automat Laundries in Tyler, Tex.
NORM JAROCK INKS PACKER CONTRACT
MAY 9 (Green Bay) - Norm Jarock, the Little All-American from neighboring St. Norbert College who grew up in nearby Pulaski on a Packer football diet, has signed a 1958 Packer contract. Coach Scooter McLean, announcing the signing of Jarock today, said that "Norm will work at left half and we'll also see what he can do at slot back." Jarock was the Packers' ninth draft choice in the NFL's pickin' party last January. He had been on the inspection list of every team in the league and he was due to go high. Norm, who stands a fraction over 6 feet tall and packs a solid 195 pounds, will battle for duty at left half against veterans Al Carmichael, Don McIlhenny and rookie Dick Christy and at slotback against Ron Kramer, the incumbent; Steve Meilinger, who was obtained in the Washington deal; and Switzer, who is returning from service. "This is a good opportunity for Norm and we're expecting a lot of things from him. He's got the ability, good speed and size. He has good hands and he can catch the ball. I hope he has the desire," McLean said. For a spell, it will be like going back to St. Norbert for Jarock because the Packers will headquarter there during the training period, about the only time they'll leave will be to actually practice in the training fields near the stadium, and to play non-league games. Jarock received bushels of honors during his junior and senior year - particularly last fall when he scored 102 points on 17 touchdowns and rushed for 1,306 yards on 148 carries for an 8.8 average. That yardage total made him the nation's small college leader in rushing. He passed for 252 yards on 13 completions and two TDs and the grand yardage total of 1,558 yards made him the nation's leader in total offense...165 YARDS PER GAME: During his senior year, the Pulaski Piledriver averaged 165 yards rushing per game and picked up 80 more yards than all eight St. Norbert opponents combined. He had scoring runs of 85, 80, 79, 74, 63, 55, 53, 52 and 50 yards and he rushed for 268 yards in 21 attempts in his final college game. As a junior, Jarock scored 60 points on 10 TDs and rushed for 1,000 yards on 125 trips, including runs of 89, 85, 82, 75, 65 and 63 yards. He finished sixth among small college rushers. Oddly enough, Jarock played end as a freshman and sophomore and confined most of his activity to blocking and pass catching. For the three varsity seasons, Norm gained 2,358 yards rushing (average 8.4), 301 passing and 94 receiving. He intercepted four passes, averaged 31.4 yards on kickoff returns and 12.5 on punt returns. He made the Associated Press Little All-American first team twice, made the small Catholic College All-American twice, and many regional teams. In 1956, he was named the Catholic Small College Player of the Year and last fall was edged out by a small margin for the same honor. Jarock runs the 100-yard dash in less than 10 seconds and broad jumps consistently around the 23-foot mark. He has lost only once in the 440 in two years. He was co-captain of the track team in '56 but gave up the sport this spring. A math major at St. Norbert, Jarock is a high "B" student. In addition, he is a distinguished military student in ROTC and is the cadet commander of the college ROTC. Despite all of his brilliance as a collegian, Jarock couldn't make the Pulaski High School team until his senior year!
PARILLI OUT TO GET '52 TIMING BACK
MAY 13 (Green Bay) - "Babe will see plenty of action during the exhibition season - We want him to get his timing back." That's how Packer Coach Scooter McLean greeted the signing of Vito (Babe) Parilli today for the 1958 season. Parilli is returning for his fifth season in pro football, his fourth with the Pack. Parilli was a major figure in the Packers' greatest triumph last fall and one of the club's all-time victories - the 21 to 17 Dedication Day spectacle with the Chicago Bears in the new stadium. Babe relieved starting quarterback Bart Starr in the first quarter when he had trouble with strong winds and completed nine out of 17 passes for 197 yards and two touchdowns - the last one a dramatic six-yard payoff pitch to Gary Knafelc late in the last quarter. Parilli, spelling Starr most of the season, came off the bench in the last few seconds and hurled a 75-yard touchdown aerial to Billy Howton to defeat Baltimore there 24-21. And worked a good deal of the 24-10 victory over Pittsburgh. Parilli hopes to regain the form that stamped him as one of the league's best young lights back in '52. "And we'll give him every chance to prove himself - let him play a lot before the league season starts. Babe is the finest ball handler in the business but we want him to get his timing down pat on when to throw. Most of the time he doesn't have to jump out of the pocket but he does. It'll all come back to him," Scooter said. Parilli, who is visiting here after finishing his work as an assistant coach under Frank Mosely at VPI in Virginia, said he's "looking forward to a good season. We certainly have a fine team coming up and maybe this is the year we'll win the championship. We can do it. I'm sure of that." Incidentally, McLean said that he has an open mind on his quarterbacks. "They'll all be starting from scratch. And don't forget that Doug Maison may surprise a few of us. I'm expecting him to show us something." Maison, a 6-foot-3, 200-pounder, led tiny Hillsdale, Mich., College into a bowl game last winter. Parilli was the Packers' first draft choice in 1952 when he was fresh from a spectacular All-American career at the University of Kentucky where he threw 50 touchdown passes and completed 331 aerials for 4,351 yards. Babe was named the most valuable player in the '52 College All Star game vs. the Los Angeles Rams...THIRD IN LEAGUE: Babe shared the Packers' passing with Tobin Rote in 1952-53, and ranked third in the league in '52 on 77 completions in 177 attempts for 1,416 yards and 13 touchdowns. He completed 74 in 166 tries for 830 yards and four TDs in '53. Shortly before he went into the Air Force in the summer of '54, Parilli was traded to the Cleveland Browns for Bobby Garrett and three other players. He spent two seasons in service and then played little for the Browns in '56, completing 24 passes in 49 attempts for 409 yards and three touchdowns. He beat the Pack in Milwaukee that season. Parilli came back to Green Bay a year ago in a trade involving Garrett and Roger Zatkoff. Babe then paired up with Starr after Rote was traded to Detroit. Parilli attempted 102 passes last fall and completed 39 for 669 yards and four touchdowns. In his first four pro seasons, Parilli attempted 494 passes and completed 214 for 3,324 yards and 24 touchdowns. Parilli, who stands 6-1 and packs 190 pounds, turned 29 last May 7. He expects to leave for his home in Rochester, Pa., and then return in June.
TEMP TO TRY HAND AT TACKLE; GARY EAGER
MAY 15 (Green Bay) - Packer Coach Scooter McLean had two special hopes today - (1) That Jim Temp can also play offensive tackle and (2) that Gary Knafelc's unlocked knee remains that way. Temp and Knafelc, whose signings for the 1958 season were announced Wednesday night, are key figures in McLean's plan for '58. Defensive end Temp "will be asked to learn the offensive tackle position and we're expecting him to do the job. He's big, agile, fast and strong. In fact, we're expecting a lot more from him." Scooter pointed out that defensive end "is still his main position but he'll be that much more valuable if he can go in there on offense."...ROOM FOR MORE HEFT: Temp, who stands 6-4 and packs 245 pounds - with room for more heft, seems like a long-time veteran. Actually, he's just starting his sophomore season. Temp, the University of Wisconsin immortal, was the Packers' No. 2 pick in '55. He played in two exhibitions that season and then went into service for two campaigns. And that made him a rookie as concerned league play last year. Jim, 24, a native of La Crosse, now makes Green Bay his home; he has started work as a salesman for the Murphy Insurance Co. Jim will play in the Wisconsin alumni game in Milwaukee Saturday. Knafelc, 26, is readying himself for his best season. "He's playing basketball and handball, getting that knee in shape. And he's got his football shoes now. Wants to start working right now," McLean said. Gary suffered a knee lock during practice the week after the third league game and surgery was required, knocking him out for the season. Oddly enough, the hurt kept up Knafelc's "string" of outside-of-game injuries. He never has suffered a sidelining injury in a game but sustained in practice in high school, college and twice in his pro career. He pulled a muscle after reporting to the Chicago Cardinals as a rookie in '54 and was placed on waivers. "Fortunately, I was picked up by the Packers," Gary said. He was the Cards' second draft pick. Gary played under Max McGee in '54, catching only five passes, but with Max in service in '55. Knafelc nailed 40 passes for 613 yards and eight touchdowns including a game-winner against Detroit. He nabbed 30 for 418 and six in '56. McGee returned for the 1957 season but Gary caught nine in the first three games for 164 yards and two touchdowns, including his second game-winner, at the expense of the Chicago Bears in the historic Dedication game. For his career, Knafelc has matched his number (84) in pass catches for 1,199 yards and 16 touchdowns. His average again is 14.3 yards. Knafelc is working in the public relations department of the Miller Brewing Co. and recently moved to Green Bay from Milwaukee, where he lived during the offseason.
HOSPITAL STAFF CONFIDENT TOM TO COACH AGAIN
MAY 15 (Milwaukee) - Assistant Green Bay Packer Coach Tom Hearden was happy to talk football Wednesday as he continued to fight for recovery from a strike which left his right side paralyzed. Hearden, who was felled by the stroke a year ago this coming Saturday, is a patient at the Veterans Administration Hospital at Wood, Wis., where he is undergoing physical and speech therapy. He expects to remain another 2 or 3 months, depending upon his progress. His right arm and leg still show results of the paralysis, and there is some trouble with his speech. But he is able to walk with the aid of a leg brace. And thanks to his friends, he's able to get out. Last weekend, former Packer Coach Liz Blackbourn, who hired Hearden, called and took him out for the day. Hearden was the first assistant selected by Blackbourn. Another caller has been Larry (Moon) Mullins, athletic director at Marquette University. The staff at Wood is confident Hearden can get back to football, but they said it will take a lot of work, and they are prepared to give him every help he needs.
PACK SELLS RECORD 23,223 SEASON TICKETS
MAY 19 (Green Bay) - The 1958 Packer season ticket sale has been phenomenal. That's what Packer General Manager Verne Lewellen said today and here's how he explained it: "We have broken the all-time Packer season ticket record of 23,064 set last year by selling 23,223 season tickets for the four games here next fall. The response has been particularly gratifying in view of the fact that one more games is being played in Green Bay." The Packers played three league games in their new stadium in 1957, selling out (over 32,000) for each of them. They will play four there next fall - Bears Sept. 26, Lions Oct. 5, Eagles Oct. 26, Rams Nov. 16. And with the way the season ticket sale has been going - four months before the opener, chances are good for four more sellouts. Lewellen said that the season ticket sale will continue until early in September, adding: "Those people who desire season tickets should get their orders in as early as possible as seat assignments will be made on a first come, first served basis. The ticket office is in the process of making seat allocations. Tickets should be ready for distribution in four weeks." Lewellen made his announcement at a meeting of press, radio and television representatives this noon. He reported that the sale is "progressing nicely in Milwaukee and there is no question that Milwaukee will far surpass last year's sale." Nearly 8,000 season tickets for three league games were sold in Milwaukee last year. Two games will be played in County Stadium this fall - Colts Oct. 12 and 49ers Nov. 23. The Packers will play two "home" non-league games this fall - the Eagles in Green Bay Sept. 1 and Pittsburgh in Milwaukee Aug. 20.
FORD TO CREATE COMPETITION IN PACKER DEFENSE: SCOOTER
MAY 20 (Green Bay) - Scooter McLean is sure of one thing as regards Monday's trade that made a Packer out of Cleveland Browns' Len Ford: "He'll create some competition in that defensive line!" Coach McLean isn't dead sure defensive end Ford will make the Packers but, as he put it: "He might have another good year left - and if he does we're on our way to having a tough defensive line." Ford, 32, is a perennial all-pro. The former Michigan star played eight seasons with the Browns; he stands 6-5 and packs 260 pounds. He cost the Packers a 1959 draft choice. Scooter likes the idea of competition - not only for during the training season, but also during the league campaign. Ford will fight at least two Packer veterans for regular duty - Jim Temp, back for his second year, and Nate Borden, starting his fourth. And joining these three in the defensive scrap will be
four hardy tackles - holdovers Dave Hanner and Jerry Helluin and newcomers-obtained-in-trades J.D. Kimmel (Washington) and Ray Krouse (Detroit). The seven elephants have a total of 34 years of pro experience and approximately 1,800 pounds of beef. Thus, they average nearly five years in experience and nearly 260 pounds. Ford has played eight years, Krouse seven, Hanner and Helluin six each, Borden and Kimmel three and Temp one. If you think these seven will be involved in a scrap, "just add the rookies, and we've got some good ones, to that fight and we'll have some fun," McLean said. Scooter is looking for help from Harry Horton, a 230-pound defensive end from Wichita. "We hear some wonderful things about him," McLean said. The addition of Ford will enable Scooter and Aides Ray Richards, Nick Skorich, Jack Morton and Breezy Reid an opportunity to release men for two-way duty. For instance, Temp is being figured on as an offensive tackle, too, and fellows like Hanner, Kimmel and Krouse may go at defensive end. Before going to Michigan, Ford played at Morgan State College. He paired with former Packer Bob Mann on Michigan's powerful 1947 team. Len, twice an All-American, played with the Los Angeles Dons in 1948-49 and then was drafted early by the Browns when the All-America Conference merged with the NFL. Ford has been a regular each of the last eight seasons and was a big factor in the Browns' outstanding defensive record the last few years. Ford is a native of Washington, D.C., where he participated in high school sports. He now makes his home in Detroit with his wife and two children. He has been teaching school between seasons.
KNAFELC AIMS TO MAKE HIS HOME IN GREEN BAY
MAY 21 (Green Bay) - Gary Knafelc aims to make his home in Green Bay. "I like the people, the town, the surrounding area, and you know I like football. It's a wonderful place to raise a family." That's how this Packer end feels about our town-area. Knafelc, 26, a native of Pueblo, Col., also likes Green Bay for its future possibilities. "Wait'll the seaway is through and watch us grow – Chicago, Milwaukee and Green Bay will benefit the most," Knafelc snapped in reviewing two or three types of businesses he'd like to get started in. "I can get a good background now in something that's good and when my playing days are over, I can step right in full time," Gary said, eyeing the future. Incidentally, Gary doesn't aim to give up football at a tender age – "I'll play one more year after I drop," he quips. The Knafelcs moved up to Green Bay from Milwaukee the other day and they're a short distance from the new stadium. "I'm getting a ball in a couple of days, I want to do some running up and down the stadium steps," Knafelc said as he referred to the locked knee that required surgery and ended his 1957 play after three league games. Knafelc has worked for the Miller Brewing Co., for three off-seasons now and his chief job is giving talks. "That's helped me a lot, getting on my feet, self-confidence, and the like," Gary explained, adding: "But it takes me away from my family too much and there isn't a future in it for me." Public speaking certainly comes easy for this handsome 6-4, 220-pound gridder. He had 200 fathers and sons aching with laughter at the annual St. Agnes School spring sports banquet at Red Banks last night. Knafelc makes himself the goat in most of his yarns. One of his favorites has to do with his touchdown catch against the Bears in Wrigley Field two years ago. Gary took the pass and crashed into the stone wall that runs alongside the endline. "I was all beat up – my back was wrenched, my shoulders ached and my ribs seemed out of shape. On the trip back, I stiffened up and I could hardly move. Boy, was I glad to get home. I opened the front door and there sat my wife holding our baby. The baby was crying. My wife looked at me and said, 'You take him, I've had a killing day.'" There's the one about getting hurt. "I've always thought that if I'm going to get hurt playing football I'd like to really get crushed by the enemy on national television with a full crowd watching. So what happens to me? I slip on a piece of mud in practice and I'm out for the season. And nobody watching." Knafelc was introduced by Larry Gerczak, co-chairman of the program along with Jim Gould. The annual program is sponsored by the St. Agnes Athletic Club. Speakers included the Rev. A.A. Auer, St. Agnes pastor; Don Youness, club president; basketball coach Tony Nuskiewicz; and Al Maes, business manager of the Bluejays. After Knafelc's talk, Maes presented the film, "World Series Highlights of 1957."
PACKER TICKET SALE
MAY 22 (Green Bay) - The sale of season tickets to Packer games in Green Bay has already surpassed the all-time record set with the opening of the new stadium last year. This is good news for everyone in this community for the stadium is a city project which all want to succeed and the record sale is a strong indication that the people knew what they were doing when they voted to invest. It is sure that if the ticket sale were lower this year than last it would be explained by noting that the novelty of the new stadium had worn off, that the ticket buyers were required to pay for four games this year instead of the customary three, and that we are in the midst of a national recession. Fortunately, no excuses are needed for the ticket sale is well above the 23,064 sold last year and there is every indication that the sale will continue to climb during the four months remaining before the season opens. Verne Lewellen, Packer general manager, thinks the sale will top 24,000 and may go as high as 25,000. Such figures are difficult to predict with accuracy. Since there are only 32,000 seats in the stadium, there are less than 9,000 remaining to be sold. This fact may stimulate buying as a threatened scarcity often does. On the other hand, the restraining factors already mentioned may take effect later. Whatever happens in the next few months, a new record has already been established. We are sure the bright outlook for an improved Packer team is a factor and probably quite as important is the greater enjoyment of the games which is possible in the new stadium.
HOWTON, AHEAD OF HUTSON, INKS 7TH PACT
MAY 23 (Green Bay) - Billy Howton has signed for his seventh Packer season. And, assuming all goes according to plan in '58, the Rice Redhead will be one step closer to a corner on the career records compiled by the fabulous Don Hutson. The fantastic Hutson played 11 seasons – the first seven on both offense and defense, starting in '35 and ending with the '45 campaign. The Packers won three world's championships and four Western Division titles during his career – not to mention 93 victories, 31 losses and 5 ties. Howton, whose signing was announced today by Coach Scooter McLean, would have to play through the '62 season to match Don in longevity. Billy will turn 28 on July 5, which would mean that he would play his last season at 32 to hit the 11-year mark. That, of courses, is putting the cart before the horse but it is merely mentioned here as a means of showing the proximity of the two careers. About the major difference – not counting the era itself – is that Hutson played both offense and defense in his first seven seasons. Howton is an offensive specialist in the two-platoon system that was started at the start of Hutson's eighth year. While the difference in the type of play – not to mention the ball which now is slimmer and made for pitching, must be kept in mind, it is interesting to note that Billy is leading Don in four of the five major pass receiving divisions for the same period in Hutson's career. Don has the edge in one important department – touchdown passes in the first six-year period, 45 against Howton's 41. Hutson, starting in '35, caught 7, 9, 7, 9, 6 and 7 touchdown passes in that order in his first six years. Howton, in his six, caught his 41 in this order: 13, 4, 2, 5, 12 and 5. Hutson played 65 games in the first six years; Howton 68, missing four when he cracked some ribs in '53. In other departments, Hutson caught 204 passes for 3,566 yards and an average per catch of 17.4 in the six-year period. Howton nailed 267 for 5,074 yards and an average of 18.8. Thus, statistically, Billy has substantial leads of 63 passes, 1,508 yards and nearly a yard and a half in average…SNAPPED TWO RECORDS: Howton already has snapped two of Don's game records. As a rookie in '52, Billy gained 1,231 yards to break Hutson's record of 1,200 and in 1956 against Los Angeles in Milwaukee Howton caught seven passes for 257 yards to break the record of 237 (on 8 catches) set by Hutson against Brooklyn in 1943. Howton twice aveaged over 20 yards per catch – 23.2 in '53 when he caught 53 for 1,231 yards and 13 touchdowns and 21.6 when he nailed 55 for 1,188 yards and 12 touchdowns. Howton will be back at his old stand – right end, next fall, working across from Gary Knafelc and Max McGee, the twin candidates for left end. And for you newcomers, Hutson played left end throughout his career on offense. Defense? He was a halfback and a tough tackler, while blocking quarterback Larry Craig handled the vacated end spot. McLean now has all three of his ace ends in the fold. Gary and Max signed earlier.
VAN BROCKLIN TRADE SPICES PACKER CARD
MAY 27 (Green Bay) - The trade that sent quarterback Norm Van Brocklin to the Philadelphia Eagles from the Los Angeles Rams puts more Western Division spice into the Packers' five-game card in the new stadium. The Flying Dutchmen, 32, will visit our town twice – once for a general look and the other time for blood; the Eagles, coached by Buck Shaw, Western Division escapee from San Francisco, will be in here for a Labor Day special Sept. 1 and for some real for-money labor on Oct. 26. Van Brocklin played in Green Bay just one time – Oct. 2, 1949, when the Rams took the Pack apart, 48 to 7. Dutch, then a rookie, attempted nine passes that day, completing only three for 65 yards. Van Brocklin was traded yesterday for tackle Buck Lansford and defensive back Jimmy Harris, both veterans, and the Eagles' 1959 first draft choice. Shortly after the 1957 season, Van Brocklin announced that he was retiring from football to his business in Portland, Ore. Just the other day, Van Brocklin publicly announced he would not return to the Rams because of differences with LA Coach Sid Gillman…Paul Hornung, who signed a three-year Packer contract shortly after being selected as the Bays' bonus choice, will finish his six-months' Army hitch July 18 – just about a week before the training season starts. Now at Fort Knox, Ky., Hornung has slimmed down to 205; he played at nearly 220 at times last fall. Hornung was the Packers' No. 2 ground gainer despite the fact that he played in only three full (on offense) games. And his 72-yard run against the Giants here last fall was the longest run from scrimmage in the league all last year. Playing quarterback and fullback, Hornung finished the season with 319 yards in 60 trips for an average of 5.3. Coach Scooter McLean has decided to use him chiefly as a fullback next fall…Red Muirhead, the Mississippi back who tried out with the Pack a couple of years ago as a free agent, signed with Montreal of the Canadian Eastern Division yesterday. He has been in the Army the last two years…The Packers will welcome their second Dick Christie this year. The first D.C was a Hinkle-type fullback out of Omaha in 1951 but he failed to measure up to the all-time crasher of the 1930's. The next D.C. (he spells it Christy) was drafted for this season and he's a highly-touted back out of North Carolina State…Gus Cifelli, the former Packer tackle, will coach the Detroit team in the Ontario Canadian League – a semi-pro wheel that is replacing the Ontario Rugby Football Union.
BILLY HOWTON VISITS HERE
MAY 29 (Green Bay) – Billy Howton of Houston was in Green Bay Wednesday and today. The veteran Packer end, who signed recently for his seventh season, is in the construction business in the offseason. He was in the midwest obtaining information on bowling alley construction and decided to stop in Green Bay and visit Packer coaches and teammates. Howton said he's looking forward to reporting this year – "it looks like we might have a good team." He left for Houston this afternoon.
BIDS OPENED FOR LIGHTING OF STADIUM
MAY 30 (Green Bay) – The Stadium Commission Thursday recommended award of a contract for a maximum of $27,490 to Anderson Radio and Electric Co. for lighting of City Stadium for outdoor shows. The Anderson bid was the lowest of five received by the commission. By the use of two alternates, it is probable the base bid will be reduced by $1,300 when the contract is recommended for awarding by the City Council Tuesday night. The project is to be financed by funds remaining in stadium construction accounts including revenue from a beer sales promotion and the 1957 bond payment of the Packer Corp. The project includes field and parking lighting from atop two standards, 100 feet above the west stadium rim, spotlights on the third floor of the press box, and ceiling lights in the concourse under the west stands. The standards, located six feet from the ends of the press box, will be capable of becoming a part of any eventual plans for lighting the field for football.
PACKERS TO CONDUCT COACHES' CLINIC
JUN 3 (Green Bay) - How that they're training at home, the Packers are doing what comes naturally – joining with the Packer Alumni Assn., in conducting a coaches' clinic for high school and college coaches of Wisconsin and the Upper Peninsula. The Packers represent the last word in football in Wisconsin. So it's only natural that prep and college football teachers should look to Green Bay for technical instructions – not to mention the latest innovations. The first annual clinic will be held here Friday and Saturday, Aug. 8 and 9. And it could mushroom into a convention-type clinic in a few years, with coaches bringing in their families for a vacation-type weekend. Charley Brock and Tony Canadeo, former Packer greats, are working out details for the Alumni group. They announced that Packer Head Coach Scooter McLean and his staff of coaches will cover all phases of the game. Nick Skorich and Breezy Reid and Scooter will instruct offense, and Ray Richards and Jack Morton will handle defense study. The coaches will see the various formations and ideas put into actual operation by such pro standouts as Billy Howton, Bobby Dillon, Jim Ringo, Bart Starr, Babe Parilli, Paul Hornung and Dick Deschaine, to mention a few. The Packers, of course, will be in training at the time…OPEN FRIDAY MORNING: George Bertrand is cooperating by scheduling his annual outing for area coaches at the same time. The clinic will open Friday morning at the stadium and continue in the afternoon. The outing and/or smoker will be held that night. Saturday morning is being set aside as specialty day, with kicking and passing demonstrations – plus training techniques by Packer Trainer Bud Jorgenson. And it's just possible that McLean will be anxious to hold a full-scale, full-dress scrimmage Saturday afternoon – to wind up the clinic…On the player front, the signing of Big Ed Culpepper was announced Monday evening. Culpepper, 25, a 265-pound tackle from the University of Alabama, was the Packers' ninth draft choice in 1955. Packer coaches were impressed with Ed when he reported to training camp that year, but after several weeks of drills he was called into service. Culpepper had suffered numerous injuries during his college career but he came through service football with no hurts. And the Packer staff is in hopes that he has beaten the injury jinx. Despite his size (he stands 6-2), Ed was the fastest lineman at Alabama. McLean says Culpepper will be tried as a defensive tackle and the job won't be easy. Four of his "foes" will be tried veterans – Ray Krouse, Jerry Helluin, Dave Hanner and J.D. Kimmel. Culpepper played in three Bowl games including the 1954 postseason North-South Classic, the Orange and Cotton. He was the best South lineman until he broke a small bone in his ankle in the second quarter. After his sophomore year, he was picked by opponent coaches as the best tackle in the Southeastern Conference. He was also picked on several preseason All American teams. He was selected on the Associated Press All-SEC second defensive team in 1952 and the United Press second team in 1953. Culpepper earned four letters in football at Alabama and also competed in track as a shot putter. An All-Southern selection, he was captain of the Manatee High School team in Bradenton, Fla.
HAS ARMY STINT HURT GREGG? FALCK EYES TRADES WITH FANS
JUN 9 (Green Bay) - Coach Scooter McLean is wondering how Forrest Gregg will survive the Army. And Ticket Chief Earl Falck is willing to trade pasteboards for money. McLean pointed to the 245-pound Gregg the other day as a guy who can play eight positions. "He's our No. 1 handyman in the line right now, and he'll remain that way if he hasn't lost anything in the Army," McLean said. Many times pro gridders return from service just a shadow of their former efficiency, which is why Scooter is keeping his Gregg-fingers crossed. Gregg was a willing and wicked cuss as a rookie in '56, shifting among both offensive guard and tackle in 11 league games. He went into service just before the last battle and will be discharged late this summer - in plenty of time for 1958 blood-letting. Besides absorbing the duties of offensive guards and tackles, Gregg will become familiar with both defensive tackle and end slots, McLean pointed out, adding: "Nope, Forrest won't lack for plenty of work. We'll give him a good test on defense during the exhibition season; we know what we can do on offense." There will be quite a bit of double-dutying this season under McLean and Aides Ray Richards, Nick Skorich, Jack Morton and Breezy Reid. And Scooter explained that "we'll also give Nate Borden a test on offense at tackle." Earlier, Jim Temp and Dave Hanner, both defensive linemen, were named for work at offensive tackle. Defensive end Borden "is big enough at 235 and he's so quick and such a tough blocker that he should be good on offensive," McLean said. The main reason for making the athletes expert on both offense and defense is chiefly protection in case of injury. "You remember how it was when somebody was hurt; we'd day 'if we hadn't lost that tackle or guard or end we would have been all right.' We want to protect ourselves by training a number of the boys in more than one position," he explained. The Packers will have 42 veterans in camp - give or take two or three athletes not returning for various reasons - and a good share of them will get some two-way duty. The aforementioned Mr. Falck doesn't have any two-way plans. He merely wants season ticket buyers to go one way - the Packer ticket office and pick up their ducats. The address, by the way, is 349 S. Washington. Falck said that the ticket staff has finished allocating and filling 6,600 season ticket orders. More than 24,000 seasons for the Packers' four league games in the new stadium already have been sold. The office is now in the process of sending out bills for the ordered tickets. Falck reminded that his staff, including Merrill Knowlton, Agnes Laundrie, Mary Shallow and Barbara Dahms, is ready to accept money for tickets and take new orders from 9 to 5 weekdays, and that includes noon hours, and from 9 to 12 on Saturdays. Tickets for the non-championship battle here against the Philadelphia Eagles are also available. While the ticket office hums, General Manager Verne Lewellen and Publicitor Tom Murphy are continuing to push the sale of season tickets in surrounding cities. Plans are being made for separate season ticket campaigns in these communities...The Packer Executive Committee entertained the Bluejays and Manager Pete Reiser, the Packer coaches and Packer players living in town at a luncheon at the Northland Hotel this noon...Dick Deschaine picked up his football shoes at the Packer office the other day. And he aims to start punting practice this week near his home in Menominee, Mich. Bet his first boot travels 60 yards...Dad Braisher, Packer equipment manager, has started working at the stadium dressing rooms, cleaning up and painting. Trainer Bud Jorgenson also will move in shortly.
PACKERS ADD TRIO FOR '58: PURNELL, KINARD, DUBOSE
JUN 10 (Green Bay) - Backs Frank Purnell, Billy Kinard and John Dubose are the latest to sign Packer contracts for the 1958 season, Coach Scooter McLean announced today. Purnell is the bearish-type fullback - at 225 pounds - who joined the Packers after the third league game last fall. He was the last player cut by the Cleveland Browns. Purnell was placed on the Bays' active roster midway in the season and worked behind Howie Ferguson, Fred Cone and Paul Hornung at times, finished up with five carries for 22 yards - an average of 4.4, and two pass catches for 16 stripes. Purnell, onetime star at Alcorn A and M who was signed by the Browns as a free agent after starring in service football, displayed considerable ruggedness last fall and willingness to work overtime on his pet problem - pass catching. Kinard was the Browns' second draft choice in the 1956 draft and came to the Packers in the trade that brought Babe Parilli, Sam Palumbo, Carlton Massey, John Petitbon and John Macerelli for Roger Zatkoff and Bobby Garrett. Billy played as a swing man in Cleveland in '56 and did the same with the Packers last fall, moving between safety and cornerbacker. He suffered a charley horse early in the season and hobbled a good share of the campaign. Kinard is a brother of Bruiser and George Kinard, both former pro football stars. A 6-foot, 190-pounder, Kinard played at Mississippi and three times played in bowl games - the Sugar twice and Cotton. Dubose was the Packers' 20th draft choice last January. A star at Trinity College, Dubose is considered a good prospect by pro prospects, on offense or defense. McLean said he's the Max McGee type, with pass catching ability to match his speed. McGee was a halfback at Tulane and was switched to end his first year in the pros. Dubose also will be given a shot on defense - at safety or cornerbacker. He stands 5-11 and packs 195 pounds. Kinard and Purnell are among 15 veteran backs expected to report....Speaking of backs, the Packers had a couple of ends who carried the ball nine times from scrimmage last year - McGee and Billy Howton. Working mostly on end-arounds and special "reverse" plays, McGee moved five times for 40 yards and Howton four for 20 - a combined average of nearly seven per trip.
SEASON TICKET SELLOUT FOR PACK? THEY HAVE PLAN
JUN 14 (Green Bay) - Is it possible to sell out the new stadium with season tickets to the Packers' four league games? Recently, the Packers announced the sale of 23,223 seasons, thus breaking all previous records and, incidentally, establishing a new mark for that many games. The total now likely is close to 24,000. Since the stadium seats over 32,000, it is obvious that a bushel of seasons still must be sold. Packer Publicitor Tom Miller is convinced that, all things being equal, it can be done. And General Manager Verne Lewellen is sending out a special letter to all present season ticket holders, revealed the Packers' "sellout" plans. Here it is, in part: "SOLD OUT. This is the announcement we would like to make. It can be done with your help. Certainly each of you would like to see headlines in newspapers all over the country saying "Green Bay Fans Amaze the Sports' World. Sell Out Stadium with Season Ticket Holders." Let's be the most talked about football community in the NFL. How you can help! There are 8,000 ticket buyers and approximately 8,000 tickets left to be sold. If each ticket buyer would sell just one season ticket, the goal could be reached. We are asking your help because you might know people who are interested in seeing the games and are not now season ticket holders. All tickets in the $2.25 and $3.30 price range have been sold. Ticket allocations have been made and your notices are being mailed. We are enclosing an order blank for you to give the new buyer to make it easier for him to place an order."...While the ticket folks and Packer officials are pushing sales, the Packer coaching staff is generally relaxing before the six-month playing grind. Assistant Coaches Ray Richards, Nick Skorich and Breezy Reid are on vacation and Jack Morton has just returned. Head Coach Scooter McLean will leave in a few weeks. Richard is in California and Skorich is at his home in Pittsburgh. Reid, a Green Bayite, is visiting his family in Ohio. Skorich expects to do some fishing in Canada during part of his vacation.
6 PACKER DRAFT CHOICES NAMED TO 'STAR TEAM
JUN 16 (Chicago) - Six of the Green Bay Packers' draft selections were picked Saturday for the College All-Star team which will meet the NFL champion Detroit Lions August 15. Packer draftees named to the All-Star team are Neil Habig, Purdue center; Dan Currie, Michigan State center; Jerry Kramer, Idaho guard; Dick Christy, North Carolina State halfback, and fullbacks Ray Nitschke of Illinois and Jim Taylor of Louisiana State.
SCHEDULE FAILS TO DISTURB SCOOTER: '58 OUTLOOK 'GOOD'
JUN 17 (Green Bay) - The NFL's 1958 schedule came out today, but its appearance, together with the knowledge that the Packers' day of reckoning is near at hand, failed to ruffle Head Coach Scooter McLean. There was at least calm assurance in his off-the-cuff assay of 1958 prospects at the Packers' annual soiree for press, radio and television representatives at Oneida Golf and Riding Club Monday night. "We have only one goal: Trying to win the championship," Scooter told them. "And I think we have one of the best coaching staffs in the NFL to help me in that project. It's the kind of staff that's going to get the most out of what we have," St. Anselm's most distinguished alumnus further insisted. "I also think we have the personnel to have a good season," Scooter added. Elaborating on this point, he observed pointedly that he is "expecting a lot" from Bart Starr, Jim Temp and Max McGee, all in attendance at the session. General Manager Verne Lewellen also painted a rosy picture in his report to the newsmen. "We have over 24,000 season tickets sold for our four home games at City Stadium," he disclosed, "and it wouldn't surprise me if we went all the way (32,250). I'm sure we'll get up around 27,000 and with four games here, that's very good." Turning to the Milwaukee situation, he had more good news. "Bob Schwartz (Milwaukee ticket sales director) tells me we have a little over 6,400 season tickets sold there. That's also very gratifying." More than 100 word merchants and Packer ticket representatives from throughout the state and Upper Michigan heard these progress reports following an afternoon of golf
and a South Dakota pheasant dinner with all the trimmings that headlined the program arranged by Packer Publicitor Tom Miller and Bernard (Boob) Darling, Oneida president and a Packer executive committee member...Getting back to the schedule, it makes official what every Packer backer has known for some time now: That the Packers will christen their 40th season and 39th NFL campaign against the Chicago Bears at commodious City Stadium Sunday, Sept. 28. The other three home appearances will find Detroit's world champion Lions invading the glistening new arena the following Sunday, Oct. 5, the Philadelphia Eagles visit Oct. 26, and the Los Angeles Rams moving in Nov. 16...TITLE PLAYOFF DEC. 28: In their Milwaukee engagements, the Packers will entertain the Baltimore Colts at County Stadium Sunday, Oct. 12 and San Francisco Sunday, Nov. 23. On the road, the Packers invade Washington Oct. 19, Baltimore Nov. 2, the Chicago Bears' Wrigley Field Nov. 9, Detroit Nov. 27 for their annual Thanksgiving Day date with the Lions, then hie themselves to the West Coast for appearances at San Francisco Dec. 7 and Los Angeles Dec. 14. The championship playoff, in which the Packers fondly hope to participate, will be held in the city of the Eastern Conference champion two weeks later, Dec. 28. The season then grinds to a close with the Pro Bowl game at Los Angeles Jan. 11. The NFL will start its schedule with one game in a new college home and another in a non-league city. The Eagles will play host to the Washington Redskins in the Eagles' new home, the University of Pennsylvania's Franklin Field. Commissioner Bert Bell also announced that the New York Giants and Chicago Cardinals will open at Buffalo, a former franchise city in the defunct All-America Conference and an active bidder for an NFL team. Opening day's other games, aside from the Packer-Bear skirmish, will find Detroit at Baltimore and Cleveland at Los Angeles.
MASSEY, PALUMBO SIGNED; CARLTON TO BE TRIPLE THREAT
JUN 17 (Green Bay) - The Packers today were richer by a two-way, "triple threat" performer and a hard-nosed linebacker. The former, inevitably, is a Texan, defensive end-linebacker-slot man Carlton Massey, while the latter is a Notre Dame alumnus and an offseason resident of Cleveland, dark-browed Sam Palumbo. Both returning for a second Packer semester, they were two of the principals in the king-sized 1957 trade that sent Roger Zatkoff and Bobby Garrett to Cleveland in exchange for six players. Two of their fellow transfers, Vito (Babe) Parilli and Billy Kinard, are also back while a third, John Petitbon, retired following the '57 season and John Macerelli was released. Head Coach Scooter McLean, who announced their signing, also set forth his reasons for casting the relentless Massey, a defensive end for the most part a year ago, in a triple role. Massey, who will be available as a DE in case of emergency, is being shifted to linebacker "because of his speed, physical and temperamental qualifications and his desire to tackle should greatly benefit our secondary," Scooter said. Noting that the ex-Texas U star "also will be used as a slot back in our offensive setup," the Packers' youthful head man pointed out, "Carlton was an outstanding pass receiver and a terrific blocker in college." Grim determination and added size have brought the Rockwell, Tex., native a long way. Too small to interest large college after high school at 160 pounds, he played as a freshman and sophomore at Southwestern University. When Southwestern dropped football, he transferred to the University of Texas. Out of football a year, he developed into an All-American end in his final two seasons at Texas and capped his collegiate career by winning most valuable honors in the 1954 College All-Star game against the Detroit Lions. Though still far from overweight, the 6-4 veteran now carried 215 pounds. Palumbo, who missed a portion of the '57 season because of a broken bone in his foot., was all-state, all-Catholic and all-midwest at Notre Dame in 1954 as a tackle. Sam, who also was sidelined part of the 1955 season with a dislocated shoulder, won his NFL spurs in the '55 championship game against Los Angeles. Forced into action early in the game as a left linebacker, he turned in a spectacular job in what was his first full scale action in pro football as the Browns romped 38-14. Palumbo, 6 feet and 225 pounds, launched his grid career at Collinwood High School in Cleveland, earning all-state prep honors in 1950.
MASTERS, AMUNDSEN BEEF UP PACK WALL
JUN 19 (Green Bay) - The Packers, if you'll pardon the expression, were back to "Norm-al" today. This is another way of reporting that Norm Masters, the strapping Michigan State alumnus, and burly Norm Amundsen, a recent Wisconsin favorite, have signed in for the 1958 season to beef up Line Coach Nick Skorich's offensive wall. Both he and Head Coach Scooter McLean are looking for big things from these former Big Ten performers, particularly the massive Masters, "sleeper" in the memorable 1957 trade that sent Tobin Rote to the Detroit Lions for tackle Ollie Spencer, guard Jim Salsbury, halfback Don McIlhenny and Masters…WON STARTING BERTH: The Packers insisted that the 6-2, 245-pound Masters, an All-American at Michigan State, be included in the Detroit package – or no deal. The Lions, then hard-pressed for a quarterback, reluctantly parted with the big fellow and the Packers appreciate the gesture. Norm not only survived every cut but won the starting left tackle berth on the offensive unit, the big rookie holding forth against the Chicago Bears in that historic 1957 City Stadium dedication opener. Moreover, he held his job all the way, though sidelined for two weeks after suffering a knee injury in a Nov. 17 battle against the Los Angeles Rams in Milwaukee. He was back, however, to face the Lions in Detroit Thanksgiving Day and finished the season on the active list…BELONGED TO CARDS: Masters originally was the pro property of the Chicago Cardinals. The Cardinals selected him in the second round of the 1956 draft, but he signed with the British Columbia Lions of the Canadian League the same year. He is a real estate and insurance salesman in the offseason in Detroit, which acquired him in a trade with the Cardinals. Amundsen, who also had injury troubles in his maiden NFL season last autumn, had his pro debut delayed by service in the Army Transportation Corps. He was drafted No. 6 by the Packers in 1955 after a big '54 season at Wisconsin. He spent the next two years in the ATC, however, where he was named to the second All-Army All-Service team. While at Wisconsin, the squat 5-11, 240-pound Chicago native won All-American honorable mention and second team all-Big Ten honors in 1954. He also played in the '52 Rose Bowl against Southern California and the Senior and North-South games in '54. Amundsen, who played fullback for three years at Kelvyn Park High School in Chicago before being shifted to guard at Wisconsin, is a teacher in the Windy City's school system.
PACKERS SIGN BILL, JACK-OF-ALL-TRADES
JUN 21 (Green Bay) - A revival of the "Boys from Syracuse" is in the offing – but it won't be on Broadway. It will originate, without benefit of grease paint or footlights, on Green Bay's Highland Avenue, where a study gentleman with the improbable name of Mike Bill will join his illustrious Syracuse fellow alumnus and predecessor, Jim Ringo, for the opening of Packer practice late in July. Coach Scooter McLean, who announced the signing of Bill today, fondly hopes Mike will burst upon the NFL scene with the same vigor that marked the brooding Ringo's arrival in 1953…TOP CENTER IN WD: Gentleman Jim, in case it isn't common knowledge, has come to be regarded as the premier center in the NFL's Western Division, as evidenced by the fact he was accorded the starting call in last January's Pro Bowl classic. There is an interesting – and heartening – physical parallel here. Ringo "grew" after joining the Packers and Bill, a jack-of-all trades who saw Syracuse employment at center, guard, tackle, defensive end and linebacker, "is young (22) and should put on some weight by the time he reports for training camp," McLean is convinced. In line with his previously announced two-way program, Scooter indicated "Mike will be used at defensive end and offensive guard. He has the speed and size to make the grade at either position."…'BEST INTERIOR LINEMAN': Bill's coach, veteran Ben Schwartzwalder, seconds the motion. He called Mike "our best interior lineman" and "our fastest lineman" last fall. Mike, who is 6-2 and presently scales 225, has another "recommendation" – he comes from a family of athletes. His father was a star at Fordham back in 1922-23-24, brother Joe played for Notre Dame, and his younger brother, Robert, is a high school standout. The Packers' No. 8 choice in last January's collegiate draft, Bill was an insurance history major in college. For the information of unattached members of the fair sex, he also is single.
NO NIGHTMARES FOR DESCHAINE IN '58
JUN 24 (Green Bay) - Dick Deschaine had two nightmares on successive Sundays last season. And he's not expecting anything of the sort next fall. The Packer punting specialist – the only specialty artist in the history of the club – signed for his fourth Packer season yesterday. And, incidentally, Coach Scooter McLean also wants no part of Richard's nightmares. In case you're new here, Deschaine's two NM's are nothing more than blocked punts – the worst thing that can happen to a punter. Somebody missed a block and Cliff Livingston blocked one of Dick's boots for a Sam Huff touchdown against the Giants here last fall. It gave the Giants a 7-0 lead and they wound up winning 31-17. The very next Sunday, Harlon Hill (of all people) and J.C. Caroline combined with a couple of linemen to block one of Dick's boots in Chicago. That was turned into a touchdown a few minutes later and the Bears won 21-14. Before the Giant games, Deschaine was averaging 45.6 yards per boot and ranked right behind Norm Van Brocklin, who had 45.8, and just in front of Don Chandler, who had 45.3, in the league punting standings. After the two blocked punts, Deschaine skidded to seventh place with a 41.6 average. At that, Dick finished sixth in the season with an average of 42.0 on 63 boots. Deschaine, without those two blocked punts, would have finished with an average of around 43.5 – or more depending on the length of his later game boots. Chandler won the punt title with 44.6, while Van Brocklin was second with 44.3. Deschaine, the Menominee, Mich., star who walked into the Packer camp in '55 and asked for a tryout, finished second in the league that year with an average of 43.2 on 56 boots. The next year he averaged 42.7 on 62 kicks and another second-place finish. Both times Van Brocklin finished in front of him…DELIVERED 181 PUNTS: Dick, in his three Packer seasons, delivered 181 boots for an average of 42.6. While the blocked punts knocked his average down last fall, they also had a good result – as it were. The average-yards return of his punts was only 3.7, against 5.7 in 1946 and 6.2 in 1955. Deschaine had two punts returned for touchdowns – one each in 1955 and 1956. Deschaine, 26, was an outstanding athlete at Menominee High, starring in football, baseball and basketball. He served two years in the Marine Corps during the Korean conflict and was twice wounded in action. Dick works as a salesman with the General Tire Co., and is active in youth programs in Menominee and Marinette.
ANOTHER R.C. OWENS? PACKERS SIGN COOK, TOLEDO CAFE STAR
JUN 26 (Green Bay) - The Packers added a touch of round ball to their oval ball program today in the persons of Gene Cook, a varsity basketball and football player from Toledo University. Cagers, with some football experiences – of course, are becoming more popular in pro football. A stellar example last fall was R.C. Owens, the Forty Niners' great jumping bean who had a bigger basketball reputation than football. R.C. caught 28 passes – five for touchdowns. The Los Angeles Rams just recently signed K.C. Jones, the All-American cager from San Francisco U and the Boston Celtics. The Rams hope to make use of his speed and palming hands as a defensive back…COACHED BY MORTON: And the Packers have quite a cager in their midst – one Ron Kramer, the former All-Big Ten basketeer, who uses his powerful rebounding spring to catch passes. Ron, however, is a gridder by trade. Cook was a star guard in basketball and end in football at the Ohio school. Coach Scooter McLean drafted him No. 13 (Gene's not a bit superstitious) as a candidate for offensive end and cornerbacker. Packer Assistant Jack Morton coached Cook a couple of years at Toledo and pointed out today: "Gene will climb up high and get the ball, and he's rugged. He'll run the 100 in about 10.1, which is quick enough. He's always been a good tackler and he has exceptionally large hands." Cook, 25, stands 6-2 and weighs 210 pounds. A former star at West High in Cleveland, Cook joined the Army during the Korean War after graduation from high school and served two years in the Army Transportation Corps. After Army Service, Cook enrolled at Toledo. As a junior in '56, he broke his arm in the second game against Louisville and missed the rest of the season, catching four passes for 59 yards. In 1957, Cook caught 30 pitches for 495 yards and five touchdowns. He played the last four games with a cracked bone in his right hand, refusing a cast…FACING STIFF TASK: Cook was selected on
All-Ohio Mid-American teams and most valuable at Toledo. The newcomer will be facing a stiff task breaking into the Packers' offensive end corps, which boasts three of the league's best in Billy Howton, Gary Knafelc and Max McGee – not to mention Kramer, who can shift from slot back to end at the flick of a signal. The Packers will be the market for cornerbackers since there is at least one hole to fill – the spot vacated by John Petitbon, who was traded to Washington into the Kimmel-Meilinger deal. Petitbon worked CB'er across from Hank Gremminger and in front of Bobby Dillon and John Symank.
PACKERS ADD IDAHO FULLBACK, MAGGARD
JUN 28 (Green Bay) - The Packers' stack of signed contracts included the three top small-college backs in the nation today with the inking of Rick Maggard, halfback-fullback from the College of Idaho. Maggard, the Bays' 21st draft choice last January, joins such small-college standouts as halfback Norm Jarock, the nation's ground gaining leader from St. Norbert College, and quarterback Doug Maison, the nation's passer from Hilldale. Maggard ranked second behind Jarock in rushing in the nation last fall with 1,049 yards in 10 games for an average of 104.9 stripes per battle. He averaged 5.8 yards per carry and was leading the country at midseason when injuries slowed his pace. The Idaho flash piled up 90 points on 15 touchdowns. He was a unanimous choice as a fullback on the All-Northwest Conference team. Maggard is a low-hitting crasher at 5-10 and 210 pounds. The Five-by-Fiver, who played high school football at Marsing, Idaho, likely will get a trial at both halfback and fullback. Special attention will be given to his pass catching. Maggard is the 45th player announced as signed thus far by Coach Scooter McLean. Most of the remaining unsigned are veterans who are now in the process of working out salary terms. Included among the signees are two returning servicemen, Forrest Gregg and Hank Bullough; Joe Skibinski, the Bay veteran who broke his leg in training camp last year; and Steve Meilinger, obtained in a trade with the Washington Redskins. McLean is expected to have about 60 players at the 1958 camp. The players will report for the first time Saturday, July 26, and the first official workout is set for the following Monday. The team will headquarter at St. Norbert College for the first time this year and practice at the Oneida field just east of the stadium and south of the arena. McLean is presently on vacation, visiting relatives in New Hampshire and other New England states.
REDSKINS ADD DENNIS; KROUSE 'HARD TO GET'?
JUL 2 (Green Bay) - The Washington Redskins have picked up Russ Dennis, the former Maryland end who tried out with the Packers two years ago. Dennis, fresh out of the Army, was given his release from the Pack so he could sign with Washington...The Giants' great Frank Gifford played only two league games against the Packers. Then a rookie, Gifford saw some defensive action in the Packers' 17-3 victory in New York in '52. His final appearance was in the new stadium last fall when he caught four passes for 93 yards, rushed 11 times for 32 yards and plunged for a touchdown. Gifford, the 27-year old former Golden Boy of the University of Southern California, quit pro football in favor of television. He has been engaged to play the featured role in a weekly TV show, Public Enemy. "The series is due to start in the fall. It's an hour-long show based on Federal crime cases. I'm the hero. I catch 'em," Frank said in Hollywood the other day...Ray Krouse, the tackle star obtained by the Packers from the Detroit Lions for a No. 3 draft choice, hasn't signed yet. Ed Anderson, new general manager of the Lions, remarked the other day: "The Packers are having a little trouble signing him. We told them to stay with it. Krouse usually plays hard to get." Coach Scooter McLean can talk it over next week when the Packers are scheduled to play the Lions in golf...Scooter popped into the Packer office today - smack in the middle of the second week of his vacation. He had been visiting relatives in the New England states and returned yesterday.
PACK QUARTERBACKS TO GET HEAD START
JUL 5 (Green Bay) - Packer quarterbacks will get a head start on the rest of the players. Coach Scooter McLean has ordered Bart Starr, Babe Parilli and Doug Maison to report July 22, a Tuesday. The rest of the team will show up no later than Sunday, July 27. Practice opens for all July 28. McLean wants the quarterbacks to set the pace - just as they are asked to do during the season. So he expects them to have their pitching arms well oiled and pretty much sore free when it comes time for twice-a-day passing drills. The QBs also will start school July 22, working with the coaches on 1958 plays and plans at the Packer office. McLean has simplified play calling somewhat, as compared to the system used by Liz Blackbourn, Bay coach from 1954 through 1957. Starr will be returning for his third Packer season and Parilli moved in for his fifth pro season and fourth with the Pack. Babe played here in 1952 and 1953 before going into service. He was traded to Cleveland and played with the Browns in 1956 before returning to Green Bay via trade for the '57 campaign. Starr, who broke into pro ball as a rookie under Tobin Rote in 1956, and Parilli ranked 9th and 11th, respectively, among league passes last fall. Bart hurled eight TD passes in completing 117 of his 215 throws while Babe hit four for scores on 39 completions. Maison ranked among the nation's leading small-college passers last season, putting little Hillsdale (Mich.) College into a bowl game. Doug comes highly recommended as a passer and he's particularly rugged. He stands 6-3 and packs 205 pounds. McLean's decision to lead off with three quarterbacks means that the Bays' third QB of 1957, Paul Hornung, is officially a fullback. Hornung is due for a full go at fullback - a position at which he starred and surprised last fall with 319 yards in 60 trips for an average of 5.3 per crack and three touchdowns. Paul was chiefly a QB at Notre Dame but played some at halfback and fullback. He tried six passes as a Packer and completed one for a minus one yard...THROW INTERCEPTED: Incidentally, two other Packers attempted passes last fall, Ron Kramer and Howie Ferguson each being credited with one. Kramer's pitch was a last-second decision and the throw was intercepted, while Ferguson's planned throw went incomplete. Hornung gives the Packers an extra long-range air threat. He can throw extremely well and he remains a pitching possibility whenever he gets the ball. Speaking about passing, the 12 clubs in the league last year attempted 3,339 passes and completed 1,685 for 22,092 yards and 170 touchdowns. The league's average gain per attempt last year was 6.62 yards; the Packers' average gain was 5.51.
LIZ - NEW CARROLL COACH
JUL 6 (Waukesha) - Lisle (Liz) Blackbourn, who was relieved as head coach of the Green Bay Packers last January, today became athletic director and head football coach at Carroll College. The 59-year old Blackbourn replaced Mickey McCormich, who underwent brain surgery at St. Joseph's Hospital in Milwaukee last Friday and is in critical condition. Blackbourn took over the Packer coaching reins in 1954, replacing Gene Ronzani. Starting his coaching career at Milwaukee's Washington High School, Blackbourn compiled a record of 140 victories, 30 losses and six ties there in 22 years. He made his break with the preps in 1948 when he moved to the University of Wisconsin as backfield coach under Harry Stuhldreher. When the upheaval in the Badger staff left him without a job, he moved to Marquette as Frank Murray's line tutor in 1949. He became head coach there in 1950 when Murray retired. In his final season there, 1953, Blackbourn compiled a 6-3-1 record, losing only to Big Ten schools Wisconsin, Indiana and Michigan, and by a total of only nine points.
LIZ 'EXCITED' OVER GETTING CARROLL POST
JUL 7 (Waukesha) - An excited Lisle Blackbourn returned to college coaching football today, planning to again concentrate on player development rather than producing the high-priced "entertainment:" of the professional grid game. The 59-year old Blackbourn, who was fired by the Green Bay Packers last winter with one year still to go on his five year contract, made a "gentleman's agreement" during the weekend to take up the dual job of football coach and athletic director at Carroll College here. "I was surprised to get the job offer," Blackbourn said. He replaces F.L. (Mickey) McCormick, who underwent brain surgery last week and is on a leave of absence from Carroll. "I'm really excited about the job," said the grey-haired veteran of 32 years of coaching in Wisconsin. "I think it's very fine." Blackbourn, who spent 22 years as head coach at Washington High School, Milwaukee, and four seasons as head coach at Marquette University, has a spectacular overall record of 159 wins, 45 losses and nine ties on the academic level. During his four years in the pro ranks, however, he produced only a 17-31 record. "There'll be a different emphasis now," said the new guide of sports at Carroll College, which is in the College Conference of Illinois and fields intercollegiate teams in football, basketball, baseball, track, cross country, golf and tennis...PROS STRESS WINNING: "I'll be concentrating on developing players again," said Blackbourn, who had given Marquette some of its best football teams in years. "Professional football is basically entertainment, emphasizing the goal to win with players who are supposed to be ready to produce their specialties on call." The hard luck coach in the pro gram has no fear of the additional job as athletic director. He handled that chore while at Washington High School and has been dabbling in sports other than football since his own college days at Lawrence. Blackbourn did not discuss what his salary will be in the new job. He said no contract had been signed and there was no time limit as such set down.
OH, NO! IT CAN'T BE BLOOD WEARING A SHERIFF'S STAR
JUL 7 (New Richmond) - John McNally, known as Johnny Blood when he was one of the all-time greats of the Green Bay Packers a generation ago, is trying to launch a political career here. McNally has announced that he will file nomination petitions Tuesday for the Republican nomination for sheriff of St. Croix County. He is expected to be unopposed for the nomination. The present sheriff, Norman Anderson, is a Democrat and a candidate for reelection.
PACKER DRAFTEE IN BASEBALL
JUL 9 (Sporting News) - Larry Plenty, former Boston College fullback and catcher who was drafted by the Green Bay Packers, signed with the Boston organization June 27, and was to work out with the Red Sox while awaiting assignment to a farm club. Plenty led the Greater Boston Intercollegiate League with a .462 batting average in 1957. He passed up baseball last spring to concentrate on his studies.
SCOOTER STILL OPTIMISTIC AS DRILLS LOOM
JUL 17 (Green Bay) - A traitor to the traditionally lachrymose coaching fraternity, Scooter McLean today was still optimistic about the 1958 Packers - even though the opening of practice looms next week. The pride of St. Anselm's (Mass.) College, allowing that the personnel outlook is "a little bit better" than it ever has been in his previous seven Packer seasons, fells "we've bettered our position both offensive and defensively." Elaborating on this theme, the Packers' new field leader underscored his point. "I think, without any doubt, that we've improved ourselves. There are a couple of key boys yet unsigned but if they come to terms, and I see no reason why they shouldn't, we should be all right," he said. As evidence of a healthy situation, he cited the fact "there are very few players unsigned so the camp picture looks pretty good right now. Of course," he observed, indicating he is not without a modicum of coachly caution, "it is subject to change at any
time." Though he is convinced there has been overall improvement, Scooter confided he is "still looking for a combination defensive tackle and defensive end," but simultaneously admitted there are no trades in the offing at the moment. Pressed for a peek through his rose-colored glasses, Scooter responded with gratifying alacrity. "Let's take a look at the offense first," he said. "The guards should be helped by a boy like Kramer (Jerry, Idaho, No. 4 draft pick), as well as Hank Bullough and Joe Skibinski, neither of whom played last year." (Bullough was in service, Skibinski out with a broken leg.) "Christy (Dick, North Carolina State, No. 3 choice) and Taylor (Jim, Louisiana State, No. 2) should help the backs," Scooter averred, "and Currie (Dan, Michigan State, No. 1) should help both ways at center and linebacker. This boy Norm Jarock from St. Norbert also should go along with Christy and Taylor. We should have good depth at center with Jim Ringo back, plus Mike Hudak, who was drafted a year ago but broke a leg in All-Star practice, Currie and Don Wilson, a boy from Rice who also was drafted a year ago," Scooter declared. "There also is a boy named Ken Gray (Howard Payne College, No. 6) is a good competitor and should be of assistance at offensive guard and tackle," McLean observed. "And let's not forget Forrest Gregg - he figures to be big help at either or both of these positions." Gregg, a standout as a rookie in 1956, has been in service. "Francis (Joe, Oregon State, No. 5 pick) and Maison (Doug, Hillsdale College, No. 7) as rookies are going to put a lot of pressure on our veterans (Bart Starr and Babe Parilli) at quarterback," he further noted, "and that won't hurt anything either." Scooter also regards big Steve Meilinger, Parilli's favorite target at Kentucky in his undergraduate days, as a plus factor in '58 planning. He feels the combination end-slot back "will be one of the keys in the offensive unit." Turning to the defense, the Packer head man pointed out "Ford (Len) and Kimmel (J.D.) will help at defensive end to a point where it will relieve other men for two-way play. Harry Horton, a rookie from Wichita, is a good prospect here, too. The change of Massey (Carlton) to linebacker plus slot man also will add a little strength. It means that Bettis (Tom) can be used at offensive guard as well as at linebacker," McLean explained. "There'll be a lot of competition among our linebackers, too," Scooter was pleased to note, "with Bettis, Danjean (Ernie), Palumbo (Sam), Habig (Neil, Purdue, No. 27 pick), and Nitschke (Ray, Illinois, "extra" No. 3 choice obtained in trade with Giants) plus Esker Harris (UCLA, No. 26), Currie and Massey. Our defensive backs look real good, too, with Bobby Dillon, Hank Gremminger, Billy Kinard, John Symank, Wayne Miller, Howie Dare, Bobby Lance, Bob Burris, Francis, Switzer and Alton Romine."
SWITZER RETURNS FOR '58 BUT PACK LOSES RAY KROUSE
JUL 18 (Green Bay) - At long last it's official: Multi-gaited Veryl (Jug) Switzer will be back in Packer silks this fall. This announcement, made with obvious relish, came today from Head Coach Scooter McLean, who said the diversely talented Kansas State alumnus, presently stationed at Bolling, Md., Air Force Base, will report here for duty on or about Aug. 1. The knowledge elicited a deep sign of relief from the Packers' genial head man, who recently had been forced to digest the disquieting report that Jug would not be available for 1958 NFL competition. It has been the most recent in a series of periodic rumors on Switzer's service status over the last two years, all of them unconfirmed, hinting that he would be released by Uncle Sam momentarily for family reasons. Jug, the Packers' No. 2 choice in the 1954 college draft following a dazzling performance in that year's East-West Shrine classic, made an instant hit with Packer coaches and fans alike as a rookie and further entrenched himself in their affections as a sophomore in 1955. The sturdy Kansan won his spurs in '54 by bolting off with the NFL's punt return championship. Switzer, gifted with a deceptive change of gait, returned 24 punts for 306 yards, an average of 12.8 per return. His longest was a 93-yard touchdown excursion against the Bears in a bittersweet 28-23 loss at Wrigley Field. He augmented these impressive statistics with a seventh place finish in the kickoff return department. The precocious freshman stormed back 500 yards with 20 boots, a 25.0 average. Jug, called upon to operate from scrimmage in '55, rolled up 101 yards in 16 attempts for a plush 6.3 average. He also caught 14 passes for 103 yards as a slot back and finished among the top ten in both kickoff and punt returns, lugging back 17 of the former for 445 yards, a 26.2 average and sixth place, and 24 of the latter for 158 and a 6.6 average for eighth place. On the basis of these figures, McLean is convinced Jug will team with Al (Hoagy) Carmichael to give the Packers the most lethal one-two kickoff and punt return punch in the NFL. The beauty of it all, as far as Scooter is concerned,. is that Switzer, who scored 12 points in leading the West to a 31-7 victory over the East in the '54 Shrine game, isn't strictly a runner. He also is a gifted, defensive back and a crisp, incisive blocker. A first lieutenant with the 1100th Installation Squadron at Bolling, Switzer has won a pocket full of outstanding player awards during his service stint to go wit the All-America honors he won as an undergraduate...Offsetting this salutary development today was the word out of Baltimore that the Colts had picked up tackle Ray Krouse from the Detroit Lions in return for an undisclosed draft choice. The Packers earlier had acquired the former Maryland star from the Lions in a trade but it was voided when Krouse balked at leaving the East. "At the request of the commissioner, Green Bay cancels its trade with Detroit and Detroit now trades Krouse to Baltimore," the Colts announced today. A spokesman said NFL Commissioner Bert Bell had ruled that Krous "had a valid reason for wanting to play in the Washington area."...The Packers also had another problem today - housing. With practice opening here a week from Saturday, many of them are seeking apartments, among them Joe Johnson who blew in today looking for two-bedroom, furnished accommodations.
PACKERS - TWO-WAY DUTY
JUL 20 (Green Bay) - The Green Bay Packers will seek versatility as insurance against injury loss in the coming NFL campaign. Some players will be trained for both offense and defense in summer training, which opens Tuesday. "We can't afford the same predicament as last season when six broken bones almost wrecked us," coach Ray McLean said Saturday. McLean said, "We're going to move personnel around to avoid another crisis. Our boys will know both offensive and defensive assignments, and in some cases a player will go both ways from the start. Linebacker Tom Bettis will also be used as a defensive guard. Defensive end Jim Temp will get a taste of offensive tackle. Linebacker Bill Forester will also be used a defensive tackle. Defensive end Carlton Massey will be shifted to linebacker." McLean, when asked, said that if he had to start a backfield tomorrow, he would have "Bart Starr at quarterback, Don McIlhenny at half, Steve Meilinger, obtained from Washington, at slotback and Paul Hornung at full." Quarterbacks Starr, Babe Parilli and rookie Doug Maison from Hillsdale, Mich. College will open training camp Tuesday when they meet with the coaching staff. According to McLean, the Packers' strongest position is linebacker where they have Sam Palumbo and Ernie Danjean and three rookies, including their No. 1 draft choice, Dan Currie, who is regarded as Michigan State's greatest linebacker. The Packers are blessed with three good ends - All-Pro Bill Howton, Max McGee and Gary Knafelc. Missing this year will be Fred Cone, the veteran field goal kicker, who has retired; defensive halfback John Petitbon, who was traded; halfback Joe Johnson, who says he's through with pro football, and reserve center Larry Lauer, who asked for his release.