The 1993 Green Bay Packers - 9-7 (T-2ND-NFC Central Division)
Head Coach: Mike Holmgren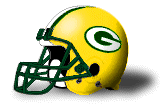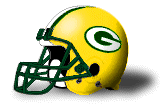 1993 PRE-SEASON RESULTS (1-4)
OFF DEF
JULY (0-1) RESULT RECORD ATT RSH PSS RSH PSS STARTING QB LEADING RUSHER LEADING PASSER LEADING RECEIVER
31 C-LOS ANGELES RAIDERS L 3-19 0- 1-0 23,863 Brett Favre Darrell Thompson (18) Ken O'Brien (131) Sterling Sharpe (4-36)
AUGUST (1-3)
7 M-KANSAS CITY CHIEFS L 21-29 0- 2-0 51,655 Brett Favre Marcus Wilson (28) Mark Brunell (139) Sanjay Beach (4-42)
14 MADISON-NEW ORLEANS SAINTS L 17-26 0- 3-0 59,523 Brett Favre John Stephens (59) Brett Favre (67) Sanjay Beach (3-35)
20 at New England Patriots L 17-21 0- 4-0 24,909 Brett Favre Dexter McNabb (27) Brett Favre (152) Edgar Bennett (5-30)
27 G-INDIANAPOLIS COLTS W 41-10 1- 4-0 56,811 Brett Favre Darrell Thompson (30) Brett Favre (235) Jackie Harris (5-79)
1993 REGULAR SEASON RESULTS
SEPTEMBER (1-2)
5 M-LOS ANGELES RAMS (0-0) W 36- 6 1- 0-0 54,648 138 243 53 175 Brett Favre John Stephens (75) Brett Favre (264) Sterling Sharpe (7-120)
12 G-PHILADELPHIA EAGLES (1-0) L 17-20 1- 1-0 59,061 52 107 161 191 Brett Favre Edgar Bennett (26) Brett Favre (111) Sterling Sharpe (7-72)
19 Bye Week
26 at Minnesota Vikings (1-1) L 13-15 1- 2-0 61,077 106 150 107 210 Brett Favre John Stephens (62) Brett Favre (150) Edgar Bennett (6-49)
OCTOBER (3-1)
3 at Dallas Cowboys (1-2) L 14-36 1- 3-0 63,568 36 178 98 297 Brett Favre Darrell Thompson (23) Brett Favre (174) Edgar Bennett (8-61)
10 G-DENVER BRONCOS (3-1) W 30-27 2- 3-0 58,943 64 235 55 333 Brett Favre Edgar Bennett (34) Brett Favre (235) Sterling Sharpe (10-70)
17 Bye Week
24 at Tampa Bay Buccaneers (1-4) W 37-14 3- 3-0 47,354 162 259 84 162 Brett Favre Darrell Thompson (105) Brett Favre (268) Sterling Sharpe (10-147)
31 G-CHICAGO BEARS (3-3) W 17- 3 4- 3-0 58,945 135 126 118 112 Brett Favre Darrell Thompson (68) Brett Favre (136) Sterling Sharpe (7-75)
NOVEMBER (3-1)
8 at Kansas City Chiefs (5-2) L 16-23 4- 4-0 76,742 99 188 100 153 Brett Favre Darrell Thompson (51) Brett Favre (213) Sterling Sharpe (7-76)
14 at New Orleans Saints (6-2) W 19-17 5- 4-0 69,043 69 125 157 172 Brett Favre Edgar Bennett (25) Brett Favre (150) Sterling Sharpe (6-79)
21 M-DETROIT LIONS (7-2) W 26-17 6- 4-0 55,119 153 251 116 89 Brett Favre Darrell Thompson (73) Brett Favre (259) Sterling Sharpe (7-75)
28 G-TAMPA BAY BUCCANEERS (3-7) W 13-10 7- 4-0 56,995 107 152 92 115 Brett Favre Darrell Thompson (43) Brett Favre (159) Sterling Sharpe (6-43)
DECEMBER (2-2)
5 at Chicago Bears (6-5) L 17-30 7- 5-0 62,236 79 387 69 141 Brett Favre Edgar Bennett (35) Brett Favre (402) Sterling Sharpe (10-114)
12 at San Diego Chargers (6-6) W 20-13 8- 5-0 57,930 103 124 57 225 Brett Favre Edgar Bennett (59) Brett Favre (146) Sterling Sharpe (7-65)
19 M-MINNESOTA VIKINGS (6-7) L 17-21 8- 6-0 54,773 67 253 154 207 Brett Favre Darrell Thompson (40) Brett Favre (256) Sterling Sharpe (6-106)
26 G-LOS ANGELES RAIDERS (9-5) W 28- 0 9- 6-0 54,482 148 181 46 136 Brett Favre Darrell Thompson (101) Brett Favre (190) Sterling Sharpe (7-119)
JANUARY (0-1)
2 at Detroit Lions (9-6) L 20-30 9- 7-0 77,510 101 172 115 182 Brett Favre Darrell Thompson (68) Brett Favre (190) Edgar Bennett (6-52)
1993 POST-SEASON RESULTS (1-1)
JANUARY 1994 - NFC WILDCARD PLAYOFFS
8 at Detroit Lions (10-6) W 28-24 68,479 89 204 175 235 Brett Favre Darrell Thompson (41) Brett Favre (204) Sterling Sharpe (5-101)
NFC DIVISIONAL PLAYOFFS
16 at Dallas Cowboys (12-4) L 17-27 64,790 31 327 97 284 Brett Favre Darrell Thompson (28) Brett Favre (331) Edgar Bennett (9-53)
C - Canton, OH G - Green Bay M - Milwaukee * - Overtime
1993 IN REVIEW
Last year, Brett Favre gave the Packers a playoff-caliber offense. This year, DE Reggie White joined the Green and Gold and gave them a playoff-caliber defense. White signed a 4-yard, $17-million deal in April, shocking the NFL. Green Bay's defense improved from 23rd to 2nd, its highest finish since 1972. This turnaround came about despite the loss of LB Brian Noble, whose career ended in Week Two with a knee injury. For the first time since the NFL went to a 16-game schedule in 1978, the Packers held opponents to an average of less than 300 yards per game. WR Sterling Sharpe had another spectacular season, breaking his own NFL record with 112 receptions. Favre did not have the season many expected. He threw 24 interceptions and showed he had much to learn. Green Bay clinched its first playoff berth since 1982 in Week 15, and had a chance to win the NFC Central when they met the Lions in the finale. Detroit won 30-20, and the Packers went into the playoffs as a wild-card.
PACKERS AND FREE AGENCY
The first free agent period, which began in 1993, was ushered in with perhaps the biggest impact signing of all time. The Packers gave defensive lineman Reggie White a 4-year deal worth $17 million. He amassed 68 ½ sacks in six seasons with Green Bay and led the Packers to a Super Bowl win. White was inducted into the Hall of Fame in 2006. The Packers have not made many bad decisions, and some of their decisions not to sign players turned out to be wise:
* DESMOND HOWARD (1997 - Signed a 4-year, $6 million deal with Oakland) - Howard broke the single-season record for punt return yards in Super Bowl XXXI. He was named the Super Bowl MVP after returning a kickoff for a touchdown, and then left for the Raiders, with the promise that Oakland would use him as a wide receiver. The former Heisman Trophy winner caught six passes for 46 yards during his two seasons with the Raiders. He did return two punts for touchdowns in 1998, but his two-year total of 751 punt return yards didn't even match his 1996 season.
* DOUG EVANS (1997 - Signed a 5-year, $22.5 deal with Carolina) - Evans was another Super Bowl member who cashed in after the game. He played four years in Carolina, picking off 14 passes in 57 games.
* MARCO RIVERA (2005 - Signed 5-year, $20 million deal with Dallas) - On the heels of three consecutive Pro Bowls with Green Bay, Rivera's signing bonus of $9 million equaled the largest ever given to a guard at that point. Although he missed just two games in two seasons as a Cowboy, he underwent two back operations during that time and was cut after the '06 season. With Rivera on the way out, Dallas signed Leonard Davis to a seven-year, $49.6 million contract with $18.75 million guaranteed.
* AHMAN GREEN (2007 - Signed 4-year, $23 million deal with Houston) - After averaging 4.5 yards per rush over seven seasons for the Packers, Ahman Green entered the market looking for a big contract. Although he had just sustained a serious injury, the Texans felt the need to sign him. Over 2 seasons, Green played in 14 games and had five touchdowns. He was released in February 2009, played briefly with Green Bay, and headed to the UFL's Omaha Nighthawks.
THE BIGGEST FREE AGENT BUST FOR THE PACKERS
* JOE JOHNSON (2002 - Signed a 6-year, $33 million deal with Green Bay) - A two-time Pro Bowl defensive end with the Saints, Johnson was guaranteed $14 million over the first three seasons of this deal. He only lasted two seasons, making two sacks and 12 tackles in just in 11 games.
OTHER MAJOR SIGNINGS
* DE SEAN JONES (1994) - Signed a a three-year, $7.8 million contract
* DT SANTANA DOTSON (1996) - Signed a three-year, $4.8 million contract
* CB CHARLES WOODSON (2006) - Signed a seven-year deal for $52.7 million, including $10.5 million in the first year
NAME NO POS HGT WGT COLLEGE YR PR AG G HOW ACQUIRED
Edgar Bennett 34 RB 6- 0 224 Florida State 2 2 24 16 1992 Draft-4th round
Tony Bennett 90 LB 6- 2 243 Mississippi 4 4 26 10 1990 Draft-1st round
Matt Brock 62 DE 6- 4 290 Oregon 5 5 27 16 1989 Draft-3rd round
Robert Brooks 87 WR 6- 0 175 South Carolina 2 2 23 14 1992 Draft-3rd round
Gilbert Brown 93 NT 6- 2 330 Kansas 1 1 22 2 1993 FA-Minnesota
Terrell Buckley 27 CB 5- 9 176 Florida State 2 2 22 16 1992 Draft-1st round
LeRoy Butler 36 S 6- 0 197 Florida State 4 4 25 16 1990 Draft-2nd round
James Campen 63 C 6- 3 280 Tulane 5 7 29 4 1989 Plan B-New Orl
Mark Chmura 89 TE 6- 5 245 Boston College 1 1 24 14 1992 Draft-6th round
Mark Clayton 83 WR 5- 9 185 Louisville 1 11 32 16 1993 UFA-Miami
Keo Coleman 54 LB 6- 1 245 Mississippi St 1 2 23 12 1993 FA-Jets (1992)
Brett Collins 55 LB 6- 1 234 Washington 2 2 24 4 1992 Draft-12th round
Shawn Collins 81 WR 6- 2 205 North. Arizona 1 5 26 4 1993 FA-Cleve (1992)
Don Davey 99 DE 6- 4 270 Wisconsin 3 3 25 9 1991 Draft-3rd round
Ty Detmer 11 QB 6- 0 186 BYU 1 1 25 3 1992 Draft-9th round
Earl Dotson 72 T 6- 3 310 Texas A&I 1 1 22 13 1993 Draft-3rd round
Doug Evans 33 CB 6- 1 188 Louisiana Tech 1 1 23 16 1993 Draft-6th round
Brett Favre 4 QB 6- 2 222 S. Mississippi 2 3 23 16 1992 Trade-Atlanta
Harry Galbreath 76 G 6- 1 285 Tennessee 1 6 28 16 1993 UFA-Miami
David Grant 70 NT 6- 4 275 West Virginia 1 6 27 7 1993 FA-TB (1992)
Corey Harris 30 CB 5-11 195 Vanderbilt 2 2 23 11 1992 FA-Houston
Jackie Harris 80 TE 6- 3 243 NE Louisiana 4 4 25 12 1990 Draft-4th round
Tim Hauck 24 S 5-10 187 Montana 3 4 26 13 1991 Plan B-N.England
Johnny Holland 50 LB 6- 2 235 Texas A&M 7 7 28 16 1987 Draft-2nd round
Paul Hutchins 67 T 6- 4 335 Western Michigan 1 1 23 1 1993 Draft-6th round
Tunch Ilkin 79 T 6- 3 272 Indiana State 1 14 35 1 1993 UFA-Pittsburgh
Darryl Ingram 88 TE 6- 3 245 California 2 4 27 2 1992 FA-Cleve (1991)
Chris Jacke 13 K 6- 0 200 Texas-El Paso 5 5 27 16 1989 Draft-6th round
John Jurkovic 92 NT 6- 2 290 Eastern Illinois 3 3 26 16 1991 FA
George Koonce 53 LB 6- 1 240 East Carolina 2 2 24 15 1992 FA
Ron Lewis 85 WR 5-11 192 Florida State 2 3 25 9 1992 FA-San Francisco
Bill Maas 77 NT 6- 5 282 Pittsburgh 1 10 31 14 1993 UFA-Kansas City
Dexter McNabb 45 FB 6- 1 245 Florida 2 2 24 16 1992 Draft-5th round
Roland Mitchell 47 CB 5-11 195 Texas Tech 3 6 29 16 1991 Plan B-Atlanta
Rich Moran 57 G 6- 2 280 San Diego State 9 9 31 3 1985 Draft-3rd round
Anthony Morgan 81 WR 6- 1 195 Tennessee 1 3 25 2 1993 FA-Chicago
Jim Morrissey 51 LB 6- 3 225 Michigan State 1 9 30 6 1993 FA-Chicago
Joe Mott 55 LB 6- 4 255 Iowa 1 3 27 2 1993 FA-Jets (1990)
Brian Noble 91 LB 6- 3 245 Arizona State 9 9 30 2 1985 Draft-5th round
Muhammad Oliver 25 CB 5-11 180 Oregon 1 2 24 2 1993 FA-Kansas City
Shawn Patterson 96 DE 6- 5 270 Arizona State 5 5 28 5 1988 Draft-2nd round
Bryce Paup 95 LB 6- 4 247 Northern Iowa 4 4 25 15 1990 Draft-6th round
Bruce Pickens 38 CB 5-11 190 Nebraska 1 3 25 2 1993 FA-Atlanta
Mike Prior 45 S 6- 0 215 Illinois State 1 8 29 16 1993 UFA-Indianapolis
Tootie Robbins 73 T 6- 5 315 East Carolina 2 12 35 12 1992 Trade-Phoenix
Ken Ruettgers 75 T 6- 5 290 USC 9 9 31 16 1985 Draft-1st round
Sterling Sharpe 84 WR 5-11 210 South Carolina 6 6 28 16 1988 Draft-1st round
Wayne Simmons 59 LB 6- 2 245 Clemson 1 1 23 14 1993 Draft-1st round
Joe Sims 68 OL 6- 3 310 Nebraska 2 3 24 13 1992 FA-Atl (1991)
John Stephens 32 RB 6- 1 215 NW Louisiana St 1 6 27 5 1993 Trade-N.England
George Teague 31 S 6- 1 187 Alabama 1 1 22 16 1993 Draft-1st round
NAME NO POS HGT WGT COLLEGE YR PR AG G HOW ACQUIRED
Darrell Thompson 39 FB 6- 0 217 Minnesota 4 4 25 16 1990 Draft-1st round
Keith Traylor 97 DE 6- 2 290 Central Oklahoma 1 3 23 5 1993 FA-Denver (1992)
Bryan Wagner 9 P 6- 2 200 Cal St-Northrid 2 7 31 16 1992 FA-NE (1991)
Sammy Walker 23 CB 5-11 200 Texas Tech 1 3 24 8 1993 FA-Pitts (1992)
Ed West 86 TE 6- 1 245 Auburn 10 10 32 16 1984 FA
Reggie White 92 DE 6- 5 295 Tennessee 1 9 31 16 1993 UFA-Philadelphia
Doug Widell 74 G 6- 4 287 Boston College 1 5 27 16 1993 Trade-Denver
Kevin Williams 20 RB 6- 1 215 UCLA 1 1 23 3 1993 FA-Denver
James Willis 56 LB 6- 1 238 Auburn 1 1 20 13 1993 Draft-5th round
Marcus Wilson 29 RB 6- 1 210 Virginia 2 3 25 16 1992 FA-LA Rai (1991)
Frank Winters 52 C 6- 3 290 West Illinois 2 7 29 16 1992 Plan B-Kan City
Lance Zeno 60 C 6- 4 279 UCLA 1 1 26 5 1993 FA-Cleveland
1993 PACKERS PRACTICE SQUAD
NAME NO POS HGT WGT COLLEGE HOW ACQUIRED
Terry Beauford G Florida A&M 1992 FA - San Diego
Lionell Crawford WR Wisconsin
Craig Hentrich P-K Notre Dame 1993 FA - NY Jets
Charles Hope OL Central (OH) State
Paul Hutchins OL W. Michigan 1993 Draft - 6th round
Jason McGill WR Georgia Tech
John Morton WR W. Michigan
Malcom Showell DE Delaware State
Bold Italics - Made Active Roster NO - Jersey Number POS - Position HGT - Height WGT - Weight YR - Years with Packers PR - Years of Professional Football AGE - Age on September 1 G - Games Played FA - Free Agent
1993 PACKERS DRAFT (April 25-26, 1993)
RND-PCK NAME POS COLLEGE NOTES
1a 15 Wayne Simmons LB Clemson
1b 29 George Teague S Alabama (A)
2 46 Traded to Dallas
3 81 Earl Dotson T Texas A&I
4 99 Traded to New England
5a 118 Mark Brunell QB Washington (B)
5b 119 James Willis LB Auburn (C)
5c 129 Traded to NY Jets
6a 141 Doug Evans CB LA Tech (D)
6b 152 Paul Hutchins T W. Michigan (E)
6c 156 Tim Watson S Howard
7 183 Bob Kuberski DL Navy
8 213 Traded to Dallas
A-From Dallas B-From Tampa Bay for Vince Workman C-From Chicago D-From Seattle for Dave McCloughan E-From LA Raiders
FREE AGENCY - UNRESTRICTED FREE AGENTS
PLAYERS SIGNED - WR Louis Clark (Seattle), WR Mark Clayton (Miami), G Harry Galbreath (Miami), T Tunch Ilkin (Pittsburgh), NT Bill Maas (Kansas City), S Mike Prior (Indianapolis), DE Reggie White (Philadelphia)
PLAYERS LOST - S Chuck Cecil (Phoenix), T Tootie Robbins (New Orleans), RB Vince Workman (Tampa Bay)
FREE AGENCY - RESTRICTED FREE AGENTS
PLAYERS LOST - QB Don Majkowski (Indianapolis)
TRADES AND TRANSACTIONS
MAR 31 - Traded a future draft choice (1993 4th-round) to NEW ENGLAND for RB John Stephens
APR 5 - Traded a future draft choice (1993 5th-round) to NY JETS for QB Ken O'Brien