SUPER BOWL CHAMPIONS
The 1996 Green Bay Packers - 13-3 (1ST-NFC Central Division)
Head Coach: Mike Holmgren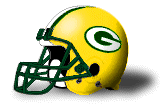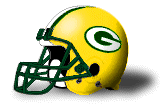 1996 PRE-SEASON RESULTS (3-1)
OFF DEF
AUGUST (3-1) RESULT RECORD ATT RSH PSS RSH PSS STARTING QB LEADING RUSHER LEADING PASSER LEADING RECEIVER
2 NEW ENGLAND PATRIOTS W 24- 7 1- 0-0 57,918 Brett Favre Travis Jervey (28) Doug Pederson (125) William Henderson (3-23)
11 PITTSBURGH STEELERS W 24-17 2- 0-0 59,284 Brett Favre James Bostic (39) Doug Pederson (139) Terry Mickens (3-22)
17 at Baltimore Ravens W 17-15 3- 0-0 62,025 Brett Favre Edgar Bennett (27) Brett Favre (186) Robert Brooks (4-45)
24 at Indianapolis Colts L 6-30 3- 1-0 49,081 Brett Favre Travis Jervey (43) Brett Favre (83) Anthony Morgan (3-45)
1996 REGULAR SEASON RESULTS
SEPTEMBER (4-1)
1 at Tampa Bay Buccaneers (0-0) W 34- 3 1- 0-0 54,102 139 267 59 117 Brett Favre Edgar Bennett (62) Brett Favre (247) Antonio Freeman (6-82)
9 PHILADELPHIA EAGLES (1-0) W 39-13 2- 0-0 60,666 171 261 59 200 Brett Favre Edgar Bennett (93) Brett Favre (261) Robert Brooks (5-130)
15 SAN DIEGO CHARGERS (2-0) W 42-10 3- 0-0 60,584 132 204 33 108 Brett Favre Edgar Bennett (65) Brett Favre (231) Robert Brooks (8-108)
22 at Minnesota Vikings (3-0) L 21-30 3- 1-0 64,168 60 157 88 263 Brett Favre Edgar Bennett (33) Brett Favre (198) Don Beebe (3-96)
29 at Seattle Seahawks (1-3) W 31-10 4- 1-0 59,973 142 202 159 170 Brett Favre Edgar Bennett (94) Brett Favre (209) Antonio Freeman (7-108)
OCTOBER (3-0)
6 at Chicago Bears (2-3) W 37- 6 5- 1-0 65,480 100 243 53 190 Brett Favre Edgar Bennett (32) Brett Favre (246) Antonio Freeman (7-146)
14 SAN FRANCISCO 49ERS (4-1) W 23-20 * 6- 1-0 60,716 68 378 74 179 Brett Favre Brett Favre (24) Brett Favre (395) Don Beebe (11-220)
20 Bye Week
27 TAMPA BAY BUCCANEERS (1-6) W 13- 7 7- 1-0 60,627 129 169 57 139 Brett Favre Edgar Bennett (93) Brett Favre (178) Desmond Howard (5-30)
NOVEMBER (2-2)
3 DETROIT LIONS (4-4) W 28-18 8- 1-0 60,695 101 254 166 127 Brett Favre Edgar Bennett (68) Brett Favre (281) Terry Mickens (7-52)
10 at Kansas City Chiefs (6-3) L 20-27 8- 2-0 79,281 75 289 182 201 Brett Favre Edgar Bennett (37) Brett Favre (314) Dorsey Levens (5-83)
18 at Dallas Cowboys (6-4) L 6-21 8- 3-0 65,032 90 254 112 205 Brett Favre Edgar Bennett (48) Brett Favre (194) Keith Jackson (7-98)
24 at St. Louis Rams (3-8) W 24- 9 9- 3-0 61,499 58 185 65 165 Brett Favre Edgar Bennett (31) Brett Favre (192) Andre Rison (5-44)
DECEMBER (4-0)
1 CHICAGO BEARS (5-7) W 28-17 10- 3-0 59,682 126 216 88 204 Brett Favre Dorsey Levens (69) Brett Favre (231) Antonio Freeman (10-156)
8 DENVER BRONCOS (12-1) W 41- 6 11- 3-0 60,712 103 276 93 83 Brett Favre Dorsey Levens (86) Brett Favre (280) Antonio Freeman (9-175)
15 at Detroit Lions (5-9) W 31- 3 12- 3-0 73,214 111 225 79 186 Brett Favre Edgar Bennett (60) Brett Favre (240) Don Beebe (4-79)
22 MINNESOTA VIKINGS (9-6) W 38-10 13- 3-0 59,306 233 207 49 203 Brett Favre Edgar Bennett (109) Brett Favre (202) Mark Chmura (4-43)
1996 POST-SEASON RESULTS (3-0)
JANUARY 1997 - NFC DIVISIONAL PLAYOFFS
4 SAN FRANCISCO 49ERS (13-4) W 35-14 60,787 139 71 68 128 Brett Favre Edgar Bennett (80) Brett Favre (79) Antonio Freeman (2-26)
NFC CHAMPIONSHIP GAME
12 CAROLINA PANTHERS (13-4) W 30-13 60,216 201 278 45 206 Brett Favre Edgar Bennett (99) Brett Favre (292) Dorsey Levens (5-117)
SUPER BOWL XXXI
26 New England Patriots (13-5) W 35-21 72,301 115 208 43 214 Brett Favre Dorsey Levens (61) Brett Favre (246) Antonio Freeman (3-105)
* - Overtime
1996 IN REVIEW
29 years of frustration, poor personnel decisions, false hopes and questionable coaching choices ended on a January night in New Orleans, as the Packers defeated the New England Patriots in Super Bowl 30. Green Bay opened the season 3-0 and outscored their opponents 115-26. They ended the season with a four-game winning streak, in which they outscored their opponents 138-36. The Packers led the NFL in scoring with 456 points, and allowed the fewest with 210. The road to the Super Bowl did not come easy. QB Brett Favre announced in May that he was addicted to painkillers. He spent 46 days in a Kansas rehabilitation center, then returned to throw a franchise-record 39 touchdown passes and was named NFL MVP for the second straight year. He did this without WR Robert Brooks (lost for the season in October with a torn ACL), WR Antonio Freeman (out four games with a broken arm) and TE Mark Chmura (out three games with a sprained arch). Don Beebe and Andre Rison provided relief for the receiver corps when it was needed. Other key acquisitions included KR Desmond Howard (he set an NFL record with 875 punt returns), DL Santana Dotson, OT Bruce Wilkerson, S Eugene Robinson (team-leading six interceptions).
WHERE DO THE 1996 PACKERS RANK
So where do the 1996 Packers rank among the all-time Super Bowl champions? There have been many attempts to rank the teams, and ESPN took a shot in 2006 at ranking the top teams. Let the arguments begin:
ESPN.COM (2006) - THE BEST SUPER BOWL TEAMS
1 - 1989 SAN FRANCISCO 49ERS (14-2) - This team gets our nod due to its excellence on both sides of the ball, mind-boggling statistics and perhaps the most dominant postseason run in NFL history. This team gave us Montana, Rice, Roger Craig, Ronnie Lott and Charles Haley in their primes. It also boasted the largest margin of victory in Super Bowl history, scoring 55 points against the NFL's best scoring defense.
2 - 1985 CHICAGO BEARS (15-1) - Da Bears were great. But not quite The Greatest. Chicago won its first championship in 22 years behind one of the most fearsome defenses in NFL history. The Bears won 14 games by double digits, including three dominant postseason performances.
3 - 1978 PITTSBURGH STEELERS (14-2) - This season would represent the zenith of a dynasty that captured four Super Bowl championships in six years. Pittsburgh ultimately would send nine players and its head coach to the Hall of Fame. Most of them were in their prime as the Steelers blasted their way through the defending AFC champion Broncos and the upstart Oilers in the playoffs. Pittsburgh then became the first franchise to win three Super Bowls, by defeating an excellent Cowboys team.
4 - 1992 DALLAS COWBOYS (13-3) - The Cowboys returned to glory in a big way, forcing a Super Bowl-record nine turnovers in one of the big game's biggest blowouts. This team boasted the NFL's all-time leading rusher, Emmitt Smith, behind arguably the league's best-ever offensive line. Dallas played defense, too, allowing the fewest yards in the league.
5 - 1984 SAN FRANCISCO 49ERS (15-1) - Like the Bears the following season, this team came up one victory shy of a perfect season en route to its title. Unlike the Bears, the 49ers' defeat was by a mere field goal, and San Francisco went on to manhandle a dominant offense in the Super Bowl.
6 - 1996 GREEN BAY PACKERS (13-3) - The '96 Packers are one of two post-merger Super Bowl participants to lead the NFL in points scored while allowing the fewest points. Reggie White anchored a defense that also allowed the fewest yards in the league, had more than twice as many interceptions (26) as touchdown passes allowed (12) and limited opponents to a league-best 5.41 yards per passing attempt. All three of the Packers' losses came on the road, and its closest postseason game was 14 points.
7 - 1972 MIAMI DOLPHINS (14-0) - How can the only NFL champion with a perfect record be ranked this far down? The Dolphins played the easiest schedule of all 80 Super Bowl participants, and their passing game was ordinary. All three of Miami's postseason games were decided by seven points or fewer. We have no choice: Undefeated…and No. 7.
OTHER PACKER TEAMS
22 - 1966 GREEN BAY PACKERS (12-2) - The '66 team was pretty mediocre on offense, ranking in the middle of the NFL pack in yards gained. Nevertheless, this team suffered its two losses by a combined four points, and regular-season MVP Bart Starr enjoyed his finest season with a 105.0 passer rating.
37 - 1997 GREEN BAY PACKERS (13-3)
48 - 1968 GREEN BAY PACKERS (9-4-1)
NAME NO POS HGT WGT COLLEGE YR PR AG G HOW ACQUIRED
Mike Arthur 50 C 6- 3 280 Texas A&M 2 6 28 5 1995 Trade-N. England
Don Beebe 82 WR 5-11 183 Chadron State 1 8 31 16 1996 UFA-Carolina
Edgar Bennett 34 RB 6- 0 217 Florida State 5 5 27 16 1992 Draft-4th round
Bucky Brooks 22 CB 6- 0 195 North Carolina 1 2 25 2 1996 FA-Buffalo (1994)
Robert Brooks 87 WR 6- 0 180 South Carolina 5 5 26 7 1992 Draft-3rd round
Gary Brown 71 OT 6- 4 315 Georgia Tech 3 3 25 8 1994 FA-Pittsburgh
Gilbert Brown 93 NT 6- 2 325 Kansas 4 4 25 16 1993 FA-Minnesota
LeRoy Butler 36 S 6- 0 200 Florida State 7 7 28 16 1990 Draft-2nd round
Mark Chmura 89 TE 6- 5 250 Boston College 4 4 27 13 1992 Draft-6th round
Shannon Clavelle 91 DE 6- 2 287 Colorado 2 2 27 8 1995 FA-Buffalo
Ron Cox 54 LB 6- 2 235 Fresno State 1 7 28 16 1996 UFA-Chicago
Jeff Dellenbach 67 C 6- 6 300 Wisconsin 1 12 33 3 1996 FA-New England
Earl Dotson 72 T 6- 3 315 Texas A&I 4 4 25 15 1993 Draft-3rd round
Santana Dotson 71 DT 6- 5 285 Baylor 1 5 26 16 1996 UFA-Tampa Bay
Corey Dowden 42 CB 5-11 190 Tulane 1 1 27 9 1996 FA
Doug Evans 33 CB 6- 1 190 Louisiana Tech 4 4 26 16 1993 Draft-6th round
Brett Favre 4 QB 6- 2 225 S. Mississippi 5 6 26 16 1992 Trade-Atlanta
Antonio Freeman 86 WR 6- 0 190 Virginia Tech 2 2 24 12 1995 Draft-3rd round
Bernardo Harris 54 LB 6- 2 243 North Carolina 2 2 24 16 1995 FA
Chris Hayes 40 S 6- 0 200 Washington State 1 1 24 2 1996 FA-NY Jets
William Henderson 30 FB 6- 1 248 North Carolina 2 2 25 16 1995 Draft-3rd round
Craig Hentrich 17 P 6- 3 200 Notre Dame 3 3 25 16 1993 FA-Jets (PS-1993)
Darius Holland 90 DT 6- 4 310 Colorado 2 2 22 14 1995 Draft-3rd round
Lamont Hollinquest 56 LB 6- 3 243 USC 1 3 25 16 1996 FA-Wash (1994)
Desmond Howard 81 WR 5-10 180 Michigan 1 5 26 16 1996 UFA-Jacksonville
Chris Jacke 13 K 6- 0 205 Texas-El Paso 8 8 30 16 1989 Draft-6th round
Keith Jackson 88 TE 6- 2 258 Oklahoma 2 9 31 16 1995 Trade-Miami
Travis Jervey 32 RB 5-11 225 The Citadel 2 2 24 16 1995 Draft-5th round
Calvin Jones 27 RB 5-11 205 Nebraska 1 3 25 1 1996 FA-Oakland (1995)
Sean Jones 96 DE 6- 7 283 Northeastern 3 13 33 15 1994 UFA-Houston
Lindsey Knapp 53 G 6- 6 300 Notre Dame 1 2 26 9 1995 Trade-KC
George Koonce 53 LB 6- 1 243 East Carolina 5 5 27 16 1992 FA
Bob Kuberski 94 NT 6- 4 295 Navy 2 2 25 1 1993 Draft-7th round
Dorsey Levens 25 RB 6- 1 235 Georgia Tech 3 3 26 16 1994 Draft-5th round
Derrick Mayes 80 WR 6- 0 200 Notre Dame 1 1 22 7 1996 Draft-2nd round
Gene McGuire 60 T 6- 7 290 Notre Dame 1 2 26 8 1996 FA-Chicago (1993)
Keith McKenzie 95 DE 6- 3 242 Ball State 1 1 22 10 1996 Draft-7th round
Jim McMahon 9 QB 6- 1 195 BYU 2 15 37 5 1995 FA-Arizona (1994)
John Michels 77 T 6- 7 290 USC 1 1 23 15 1996 Draft-1st round
Terry Mickens 88 WR 6- 0 198 Florida A&M 3 3 25 8 1994 Draft-5th round
Anthony Morgan 81 WR 6- 1 200 Tennessee 4 6 28 3 1993 FA-Chicago
Roderick Mullen 28 CB 6- 1 204 Grambling State 2 2 23 14 1995 FA
Craig Newsome 21 CB 6- 0 190 Arizona State 2 2 25 16 1995 Draft-1st round
Doug Pederson 18 QB 6- 3 215 NE Lousiana 1 2 28 1 1996 FA-Miami (1993)
Mike Prior 45 S 6- 0 208 Illinois State 4 11 32 16 1993 UFA-Indianapolis
Andre Rison 84 WR 6- 1 195 Michigan State 1 8 29 5 1996 FA-Jacksonville
Eugene Robinson 41 S 6- 0 195 Colgate 1 12 33 16 1996 Trade-Seattle
Michael Robinson 46 CB 6- 1 192 Hampton 1 1 23 6 1996 FA
Ken Ruettgers 75 T 6- 5 292 USC 12 12 34 4 1985 Draft-1st round
NAME NO POS HGT WGT COLLEGE YR PR AG G HOW ACQUIRED
Brian Satterfield 38 FB 6- 0 225 North Alabama 1 1 26 1 1996 FA
Wayne Simmons 59 LB 6- 2 248 Clemson 4 4 26 16 1993 Draft-1st round
Kevin Smith 49 TE 6- 4 255 UCLA 1 4 27 1 1996 FA-Raiders (1994)
Aaron Taylor 73 G 6- 4 305 Notre Dame 2 2 23 16 1994 Draft-1st round
Jeff Thomason 83 TE 6- 4 250 Oregon 2 4 26 16 1995 FA-Cin (1993)
Adam Timmerman 63 G 6- 4 295 South Dakota St 2 2 25 16 1995 Draft-7th round
Reggie White 92 DE 6- 5 300 Tennessee 4 12 34 16 1993 UFA-Philadelphia
Bruce Wilkerson 64 T 6- 5 305 Tennessee 1 10 32 14 1996 FA-Jack (1995)
Gabe Wilkins 98 DE 6- 4 305 Gardner-Webb 3 3 24 16 1994 Draft-4th round
Brian Williams 51 LB 6- 1 235 USC 2 2 23 16 1995 Draft-3rd round
Tyrone Williams 37 CB 5-11 195 Nebraska 1 1 23 16 1996 Draft-3rd round
Frank Winters 52 C 6- 3 295 West Illinois 5 10 32 16 1992 Plan B-Kan City
1996 PACKERS PRACTICE SQUAD
NAME POS COLLEGE HOW ACQUIRED
Chris Hayes S Washington St 1996 FA - NY Jets
Eric Matthews WR Indiana 1996 FA
Buster Owens CB Georgia 1996 FA
Michael Robinson CB Hampton 1996 FA
Bill Schroeder WR UW-La Crossee 1996 FA - New England
Walter Scott DE East Carolina 1996 FA
Chris Sedoris OL Purdue 1996 FA
Kylie Wachholtz QB USC 1996 Draft - 7th round
Bold Italics - Made Active Roster NO - Jersey Number POS - Position HGT - Height WGT - Weight YR - Years with Packers PR - Years of Professional Football AGE - Age on September 1 G - Games Played FA - Free Agent
1996 PACKERS DRAFT (April 20-21, 1996)
RND-PCK NAME POS COLLEGE NOTES
1 27 John Michels T USC
2 56 Derrick Mayes WR Notre Dame
3a 90 Mike Flanagan C UCLA
3b 93 Tyrone Williams CB Nebraska (A)
4 123 Chris Darkins RB Minnesota
5 161 Traded to Kansas City in Lindsay Knapp
6a 197 Traded to Philadelphia for Joe Sims
6b 208 Marco Rivera G Penn State (A)
7a 240 Kyle Wachholtz QB USC
7b 252 Keith McKenzie LB Ball State (A)
A-Free agency compensatory pick
​
FREE AGENCY - UNRESTRICTED FREE AGENTS
PLAYERS SIGNED - WR Don Beebe (Carolina), LB Ron Cox (Chicago), DT Santana Dotson (Tampa Bay), WR/KR Desmond Howard (Jacksonville)
PLAYERS LOST - QB Ty Detmer (Philadelphia), G Harry Galbreath (N.Y. Jets), NT John Jurkovic (Jacksonville), LB Fred Strickland (Dallas)
​
FREE AGENCY - RESTRICTED FREE AGENTS
PLAYERS LOST - WR Charles Jordan (Miami)
TRANSISTION PLAYER DESIGNATION - S LeRoy Butler
TRADES AND TRANSACTIONS
JUN 6 - Traded DB Lenny McGill to ATLANTA for RB Robert Baldwin
JUN 27 - Traded DE Matt LaBounty to SEATTLE for DB Eugene Robinson
JUL 17 - Traded S George Teague to ATLANTA for a conditional draft choice