The 1998 Green Bay Packers - 11-5 (2ND-NFC Central Division)
Head Coach: Mike Holmgren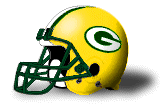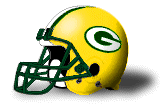 1998 PRE-SEASON RESULTS (5-0)
OFF DEF
AUGUST (2-3) RESULT RECORD ATT RSH PSS RSH PSS STARTING QB LEADING RUSHER LEADING PASSER LEADING RECEIVER
1 vs Kansas City Chiefs at Tokyo W 27-24 * 1- 0-0 42,018 Brett Favre Travis Jervey (72) David Klingler (102) Bill Schroeder (7-155)
8 NEW ORLEANS SAINTS W 31- 7 2- 0-0 60,080 Brett Favre Travis Jervey (100) Brett Favre (86) Derrick Mayes (4-61)
16 OAKLAND RAIDERS L 21-27 2- 1-0 60,078 Brett Favre Travis Jervey (60) David Klingler (124) Travis Jervey (4-8)
24 at Denver Broncos L 31-34 2- 2-0 73,183 Brett Favre Raymont Harris (47) Brett Favre (155) Bill Schroeder (4-59)
28 at Miami Dolphins L 7-21 2- 3-0 61,915 Brett Favre Jervey/Pederson (10) Matt Hasselbeck (119) Mark Chmura (3-44)
1998 REGULAR SEASON RESULTS
SEPTEMBER (4-0)
6 DETROIT LIONS (0-0) W 38-19 1- 0-0 60,102 75 267 85 236 Brett Favre Dorsey Levens (59) Brett Favre (277) Dorsey Levens (7-38)
13 TAMPA BAY BUCCANEERS (0-1) W 23-15 2- 0-0 60,124 37 223 50 161 Brett Favre Dorsey Levens (43) Brett Favre (237) Dorsey Levens (8-46)
20 at Cincinnati Bengals (1-1) W 13- 6 3- 0-0 56,946 86 242 28 132 Brett Favre Raymont Harris (76) Brett Favre (274) Antonio Freeman (5-68)
27 at Carolina Panthers (0-2) W 37-30 4- 0-0 69,723 109 378 60 170 Brett Favre Raymont Harris (82) Brett Favre (388) Antonio Freeman (6-84
OCTOBER (1-2)
5 MINNESOTA VIKINGS (4-0) L 24-37 4- 1-0 59,849 102 204 103 442 Brett Favre Travis Jervey (55) Brett Favre (114) William Henderson (4-26)
11 Bye Week
15 at Detroit Lions (1-4) L 20-27 4- 2-0 77,932 93 275 186 199 Brett Favre Travis Jervey (69) Brett Favre (300) Antonio Freeman (6-126)
25 BALTIMORE RAVENS (2-4) W 28-10 5- 2-0 59,860 76 252 56 177 Brett Favre Travis Jervey (72) Brett Favre (260) Antonio Freeman (9-103)
NOVEMBER (3-2)
1 SAN FRANCISCO 49ERS (6-1) W 36-22 6- 2-0 59,794 98 274 134 132 Brett Favre Travis Jervey (95) Brett Favre (279) Antonio Freeman (7-193)
9 at Pittsburgh Steelers (5-3) L 20-27 6- 3-0 60,507 39 217 142 218 Brett Favre Travis Jervey (26) Brett Favre (234) Antonio Freeman (6-83)
15 at New York Giants (3-6) W 37- 3 7- 3-0 76,272 169 264 65 62 Brett Favre Darick Holmes (111) Brett Favre (267) Robert Brooks (6-60)
22 at Minnesota Vikings (9-1) L 14-28 7- 4-0 64,471 53 277 92 248 Brett Favre Darick Holmes (51) Brett Favre (303) Bill Schroeder (7-93)
29 PHILADELPHIA EAGLES (2-9) W 24-16 8- 4-0 59,862 178 321 65 167 Brett Favre Darick Holmes (163) Brett Favre (321) Two tied with 5 each
DECEMBER (3-1)
7 at Tampa Bay Buccaneers (5-7) L 22-24 8- 5-0 65,497 105 228 105 178 Brett Favre Darick Holmes (46) Brett Favre (262) William Henderson (8-51)
13 CHICAGO BEARS (3-10) W 26-20 9- 5-0 59,813 119 274 94 98 Brett Favre Dorsey Levens (105) Brett Favre (290) Antonio Freeman (8-103)
20 TENNESSEE OILERS (8-6) W 30-22 10- 5-0 59,888 117 245 79 262 Brett Favre Dorsey Levens (70) Brett Favre (253) Antonio Freeman (7-186)
27 at Chicago Bears (4-11) W 16-13 11- 5-0 58,393 70 169 98 183 Brett Favre Dorsey Levens (52) Brett Favre (153) Antonio Freeman (7-65)
1998 POST-SEASON RESULTS (0-1)
JANUARY 1999 - NFC WILDCARD PLAYOFFS
3 at San Francisco 49ers (12-4) L 27-30 66,506 121 282 178 169 Brett Favre Dorsey Levens (116) Brett Favre (292) Dorsey Levens (6-37)
* - Overtime
1998 IN REVIEW
A third straight trip to the Super Bowl, an entirely realistic goal at the outset, eluded the Packers in 1998, their 80th season. Historic accomplishment, however, did not. Overcoming multiple injury problems along the way, including the loss of Pro Bowl running back Dorsey Levens for nine games and center Frank Winters for the stretch run and postseason, each with a broken leg, they advanced to the playoffs for the sixth year in a row, a team record, while posting a seventh straight winning season. They also set another team record by stretching their Lambeau Field winning streak to 25 games -- the second-longest in NFL history -- before falling to the Minnesota Vikings the night of October 5. They went on to close out the regular season with an 11-5 mark, thus equaling another team standard by posting a double-digit victory total for the fourth consecutive year (following an 11-5 record in 1995 and 13-3 marks in both 1996 and 1997). The latter was only the second such parlay in the franchise's annals, the first having come 67 years earlier, recorded by team founder Curly Lambeau's triple NFL champions of 1929-32 (12-0-1 in 1929, 10-3-1 in 1930, 12-2 in 1931 and 10-3-1 in 1932). In the wake of these considerable achievements, the Packers' season came to a dramatic and painful end in an NFC Wild Card playoff game at San Francisco on January 3, 1999, when they saw a 27-23 lead abruptly dissolve into a 30-27 49ers victory by way of a 25-yard Steve Young touchdown pass to wideout Terrell Owens, who fell across the goal line with only three seconds remaining. Only five days later, the team's head coach of seven years, Mike Holmgren, resigned to become executive vice president of football operations/general manager/head coach of the Seattle Seahawks. Moving with his trademark decisiveness and swiftness, Wolf named former Philadelphia Eagles head coach (and one-time Green Bay defensive coordinator) Ray Rhodes -- the only candidate he had given serious consideration to -- as the 12th head coach in Packers history on January 11, 1999. The new Packers field general promises fans that Green Bay will be well-conditioned and more aggressive under his watch. Rhodes was subsequently able to retain Sherman Lewis, the team's highly-successful offensive coordinator under the previous coaching regime, while adding Emmitt Thomas, possessor of an excellent league-wide coaching reputation, as his defensive coordinator. The season also marked the end of Reggie White's career, as he announced his intent to retire. Hampered by a persistent back problem in 1997, he earlier had announced his retirement from the game - on the second day of the 1998 NFL draft (April 19) - but subsequently decided to play one more year to fulfill a promise he had made to Packers management when he signed a new, five-year contract late in the 1996 season - a commitment to play at least two seasons. Remembering that promise, he announced on April 21, had triggered his decision to return. He would return once more to play the 2000 season with the Carolina Panthers, and died tragically in December 2004.
​
WHAT IF - RON WOLF AND MIKE HOLMGREN IN NEW YORK
BASED ON A 1997 NEW YORK TIMES ARTICLE - What if Mike Holmgren, the Packers' coach, had agreed to be the Jets' coach in 1990 instead of remaining with the 49ers as their offensive coordinator? What if Ron Wolf, the Packers' general manager, had stayed in the Jets' front office instead of leaving for Green Bay late in the 1991 season? More than most National Football League franchises, the Jets have often wondered what if the twists and turns of their history were different. Not long after the late Dick Steinberg arrived as the Jets' general manager late in the 1989 season, he was rebuffed in trying to hire George Perles, then the Michigan State coach. Steinberg turned to Holmgren, the 49ers' offensive coordinator who was coming off a 55-10 rout of the Broncos in
Super Bowl XXIV. ''I was offered the Jets' job and it was a tough decision, but I turned it down,'' Holmgren said. ''I just didn't think I could move the family. Our twins, Calla and Jenny, would have gone into their senior year in high school that season. I didn't want to uproot them. I just hoped I'd get another chance.'' Holmgren also spurned the Arizona Cardinals that year as the Jets hired Bruce Coslet, who lifted the Jets into the 1991 playoffs soon after Wolf, who had been Steinberg's assistant, went to Green Bay as the Packer general manager. Wolf's first major move was to offer Holmgren the Packer job; Holmgren took it. Wolf then acquired Favre in a trade with the Falcons for a first-round draft choice. During the 1991 Jets draft, Wolf coveted Favre, but the Falcons snatched him. With the next pick, the Jets took Browning Nagle. During the N.F.L.'s first free-agent frenzy in 1993, the Jets pursued Reggie White, but the ordained minister decided to go to Green Bay instead. ''I knew that Reggie would be listening for God to tell him what to do,'' Holmgren said at the time. ''I called Reggie and left a message on his answering machine -- 'This is God. He wants you to come to Green Bay.' '' But what if Holmgren had taken the Jets job? And what if Wolf had stayed with the Jets? Would Wolf have swung the trade for Brett Favre? Would Holmgren have left a message for Reggie White that God wanted him to go to the Jets' complex?
NAME NO POS HGT WGT COLLEGE YR PR AG G HOW ACQUIRED
Joe Andruzzi 70 G 6- 3 310 S.Connecticut St 1 1 23 15 1998 FA
Roosevelt Blackmon 23 CB 6- 1 185 Morris Brown 1 1 23 3 1998 Draft-4th round
Michael Blair 27 RB 5-11 245 Ball State 1 1 23 11 1998 FA
Juran Bolden 46 CB 6- 2 201 Delta Comm Coll 1 3 24 3 1998 FA-Atlanta
Vaughn Booker 96DE-DT 6- 5 300 Cincinnati 1 5 30 16 1998 Trade-K City
Corey Bradford 85 WR 6- 1 197 Jackson State 1 1 22 8 1998 Draft-5th round
Robert Brooks 87 WR 6- 0 180 South Carolina 7 7 28 12 1992 Draft-3rd round
Gilbert Brown 93 NT 6- 2 350 Kansas 6 6 27 12 1993 FA-Minnesota
Jonathan Brown 91 DE 6- 4 265 Tennessee 1 1 22 4 1998 Draft-3rd round
LeRoy Butler 36 S 6- 0 198 Florida State 9 9 30 16 1990 Draft-2nd round
Mark Chmura 89 TE 6- 5 255 Boston College 6 6 29 15 1992 Draft-6th round
Kerry Cooks 45 S 5-11 202 Iowa 1 1 24 9 1998 FA
Russell Copeland 16 WR 6- 0 200 Memphis State 1 5 26 3 1998 FA-Philadelphia
Rob Davis 60 LS 6- 3 290 Shippensburg 2 3 29 16 1997 FA-Chicago (1996)
Tyrone Davis 81 TE 6- 4 252 Virginia 2 4 26 13 1997 Trade-NY Jets
Jeff Dellenbach 67 C 6- 6 300 Wisconsin 3 14 35 16 1996 FA-New England
Earl Dotson 72 T 6- 3 315 Texas A&I 6 6 27 16 1993 Draft-3rd round
Santana Dotson 71 DT 6- 5 285 Baylor 3 7 28 16 1996 UFA-Tampa Bay
Brett Favre 4 QB 6- 2 230 S. Mississippi 7 8 28 16 1992 Trade-Atlanta
Mike Flanagan 58 C 6- 5 290 UCLA 1 1 24 2 1996 Draft-3rd round
Antonio Freeman 86 WR 6- 0 198 Virginia Tech 4 4 26 15 1995 Draft-3rd round
Scott Galbraith 47 TE 6- 2 254 USC 1 9 31 1 1998 FA-Dallas (1997)
Bernardo Harris 54 LB 6- 2 248 North Carolina 4 4 26 16 1995 FA
Raymont Harris 29 RB 6- 0 225 Ohio State 1 5 29 8 1998 UFA-Chicago (97)
William Henderson 30 FB 6- 1 245 North Carolina 4 4 27 16 1995 Draft-3rd round
Vonnie Holliday 90 DE 6- 5 296 North Carolina 1 1 22 12 1998 Draft-1st round
Lamont Hollinquest 56 LB 6- 3 250 USC 3 5 27 14 1996 FA-Wash (1994)
Darick Holmes 22 RB 6- 0 226 Portland State 1 4 27 11 1998 Trade-Buffalo
Travis Jervey 32 RB 5-11 222 The Citadel 4 4 26 8 1995 Draft-5th round
Jim Kitts 48 FB 6- 1 245 Ferrum 1 2 25 2 1998 FA-Washington
George Koonce 53 LB 6- 1 245 East Carolina 7 7 29 14 1992 FA
Bob Kuberski 94 NT 6- 4 298 Navy 4 4 27 16 1993 Draft-7th round
Sean Landeta 7 P 6- 0 200 Towson State 1 14 36 16 1998 UFA-T Bay (1997)
Dorsey Levens 25 RB 6- 1 228 Georgia Tech 5 5 28 7 1994 Draft-5th round
Antonio London 57 LB 6- 2 238 Alabama 1 6 27 1 1998 FA-Detroit (1997)
Ryan Longwell 8 K 6- 0 192 California 2 2 24 16 1997 FA-San Francisco
Billy Lyon 98 DT 6- 5 295 Marshall 1 1 24 4 1997 FA
Brian Manning 82 WR 5-11 186 Stanford 1 2 23 3 1998 FA-Miami (1997)
Derrick Mayes 80 WR 6- 0 205 Notre Dame 3 3 24 10 1996 Draft-2nd round
Scott McGarrahan 43 S 6- 1 197 New Mexico 1 1 24 15 1998 Draft-6th round
Keith McKenzie 95 DE 6- 3 264 Ball State 3 3 24 16 1996 Draft-7th round
Craig Newsome 21 CB 6- 0 190 Arizona State 4 4 27 13 1995 Draft-1st round
Doug Pederson 18 QB 6- 3 215 NE Lousiana 3 4 30 12 1996 FA-Miami (1993)
Roell Preston 88 WR 5-10 195 Mississippi 2 4 26 16 1997 FA-Atlanta (1996)
Mike Prior 45 S 6- 0 208 Illinois State 6 13 34 16 1993 UFA-Indianapolis
Marco Rivera 62 G 6- 4 305 Penn State 2 2 26 15 1996 Draft-6th round
Bill Schroeder 84 WR 6- 2 198 UW-La Crosse 2 2 27 13 1996 FA-New England
Darren Sharper 42 DB 6- 2 210 William & Mary 2 2 22 16 1997 Draft-2nd round
Rod Smith 31 CB 5-11 187 Notre Dame 1 7 28 8 1998 FA-Carolina
Pat Terrell 40 S 6- 1 208 Notre Dame 1 9 30 16 1998 UFA-Carolina (97)
Jeff Thomason 83 TE 6- 4 255 Oregon 4 6 28 16 1995 FA-Cin (1993)
Adam Timmerman 63 G 6- 4 300 South Dakota St 4 4 27 16 1995 Draft-7th round
Ross Verba 78 T 6- 4 302 Iowa 2 2 24 14 1997 Draft-1st round
Jude Waddy 54 LB 6- 2 220 William & Mary 1 1 22 14 1998 FA
NAME NO POS HGT WGT COLLEGE YR PR AG G HOW ACQUIRED
Mike Wahle 68 G 6- 6 306 Navy 1 1 21 1 1998 Sup Dr-2nd round
Reggie White 92 DE 6- 5 300 Tennessee 6 14 36 16 1993 UFA-Philadelphia
Brian Williams 51 LB 6- 1 245 USC 4 4 25 16 1995 Draft-3rd round
Tyrone Williams 37 CB 5-11 192 Nebraska 3 3 25 16 1996 Draft-3rd round
Matt Willig 76 T 6- 7 315 USC 1 6 27 16 1998 UFA-Atlanta (97)
Frank Winters 52 C 6- 3 300 West Illinois 6 11 33 13 1992 Plan B-K City
1998 PACKERS PRACTICE SQUAD
NAME POS COLLEGE HOW ACQUIRED
Rodney Artmore S Baylor 1998 FA
Anthony Bass CB Bethune-Cookman 1998 FA
Michael Blair RB Ball State 1998 FA
Matt Hasselbeck QB Boston College 1998 Draft - 6th round
Taj Johnson WR San Diego State 1998 FA
Brian Manning WR Stanford 1998 FA - Miami
Anthony McKinney TE Connecticut 1998 FA
Denorse Mosley CB Edinboro 1998 FA
Jim Nelson LB Penn State 1998 FA
Pat Palmer WR Northwestern St 1998 FA - Washington
Pepe Pearson RB Ohio State 1998 FA
Tawambi Settles CB Duke 1998 FA
Jason Tucker WR TCU 1998 FA - Cincinnati
Bold Italics - Made Active Roster NO - Jersey Number POS - Position HGT - Height WGT - Weight YR - Years with Packers PR - Years of Professional Football AGE - Age on September 1 G - Games Played FA - Free Agent
1998 PACKERS DRAFT (April 18-19, 1998)
RND-PCK NAME POS COLLEGE NOTES
1a 19 Vonnie Holliday DL N. Carolina (A)
1b 29 Traded to Miami in 1998 draft-day trade
2 60 Traded to Miami in 1998 draft-day trade
3 90 Jonathan Brown DE Tennessee
4 121 Roosevelt Blackmon CB Morris Brown
5a 150 Corey Bradford WR Jackson State (B)
5b 152 Traded to Oakland in 1998 draft-day trade
6a 156 Scott McGarrahan S New Mexico (C)
6b 182 Traded to Jacksonville for Paul Frase
6c 187 Matt Hasselbeck QB Boston Coll. (D)
7 218 Edwin Watson RB Purdue
A-From Miami B-From Kansas City for Wayne Simmons C-From Oakland in 1998 draft-day trade D-Free agency compensatory pick
1998 NFL SUPPLEMENTAL DRAFT (July 9, 1998)
RND-PCK NAME POS COLLEGE NOTES
2 Mike Wahle T Navy
​
FREE AGENCY - UNRESTRICTED FREE AGENTS
PLAYERS SIGNED - DE Eric Curry (Tampa Bay), RB Raymont Harris (Chicago), P Sean Landeta (Tampa Bay), S Pat Terrell (Carolina), T Matt Willig (Atlanta)
PLAYERS LOST - RB Edgar Bennett (Chicago), CB Mark Collins (Seattle), CB Doug Evans (Carolina), P Craig Hentrich (Tennessee), WR Terry Mickens (Oakland), S Eugene Robinson (Atlanta), G Aaron Taylor (San Diego), DE Gabe Wilkins (San Francisco)
FREE AGENCY - RESTRICTED FREE AGENTS
PLAYERS LOST - RB Aaron Hayden (Philadelphia)
FRANCHISE PLAYER DESIGNATION - RB Dorsey Levens
TRADES AND TRANSACTIONS
APR 6 - Traded QB Steve Bono to ST. LOUIS for a conditional 1999 draft choice (S Chris Akins, seventh round)
APR 18 - Traded a 1998 1st - and 2nd-round choice to MIAMI for a 1998 1st-round selection (DT Vonnie Holliday)
APR 19 - Traded a 1998 5th-round choice to OAKLAND for a 1998 6th-round draft choice (S Scott McGarrahan) and a 1999 6th-round selection (later dealt to back to Raiders)
APR 23 - Traded a 1999 7th-round choice to DETROIT for RB Glyn Milburn
MAY 13 - Traded DT Darius Holland to KANSAS CITY for DE Vaughn Booker
AUG 19 - Traded undisclosed draft choice to NY JETS for P Brian Hansen
AUG 21 - Traded K Brett Conway to NY JETS for past considerations
AUG 24 - Traded a 1998 6th-round draft choice to JACKSONVILLE for DL Paul Frase
AUG 30 - Traded LB Seth Joyner to DENVER for past considerations. Traded RB Glyn Milburn to CHICAGO for a 1999 7th-round draft choice (WR Donald Driver)
AUG 31 - Traded C Mike Flanagan to CAROLINA for undisclosed drafty choice
SEPT 29 - Traded a 1999 4th-round draft choice to BUFFALO for RB Darick Holmes