The 1999 Green Bay Packers - 8-8 (T-3RD-NFC Central Division)
Head Coach: Ray Rhodes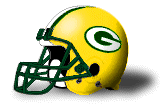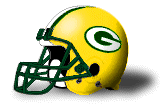 1999 PRE-SEASON RESULTS (4-0)
OFF DEF
AUGUST (3-0) RESULT RECORD ATT RSH PSS RSH PSS STARTING QB LEADING RUSHER LEADING PASSER LEADING RECEIVER
14 NEW YORK JETS W 27-16 1- 0-0 59,815 Brett Favre Basil Mitchell (66) Matt Hasselbeck (119) Jahine Arnold (2-78)
23 DENVER BRONCOS (at Madison) W 27-12 2- 0-0 78,184 Brett Favre Edwin Watson (33) Matt Hasselbeck (127) Bill Schroeder (4-85)
28 at New Orleans Saints W 38-17 3- 0-0 53,074 Brett Favre De'Mond Parker (55) Brett Favre (162) Bill Schroeder (4-82)
SEPTEMBER (1-0)
2 MIAMI DOLPHINS W 25-17 4- 0-0 59,810 Brett Favre De'Mond Parker (45) Matt Hasselbeck (97) Basil Mitchell (3-60)
1999 REGULAR SEASON RESULTS
SEPTEMBER (2-1)
12 OAKLAND RAIDERS (0-0) W 28-24 1- 0-0 59,872 91 318 153 210 Brett Favre Dorsey Levens (78) Brett Favre (333) Antonio Freeman (7-111)
19 at Detroit Lions (1-0) L 15-23 1- 1-0 76,202 154 283 82 196 Brett Favre Dorsey Levens (153) Brett Favre (288) Antonio Freeman (6-85)
26 MINNESOTA VIKINGS (1-1) W 23-20 2- 1-0 59,868 71 289 97 231 Brett Favre Dorsey Levens (49) Brett Favre (304) Dorsey Levens (9-84)
OCTOBER (2-1)
3 Bye Week
10 TAMPA BAY BUCCANEERS (2-1) W 26-23 3- 1-0 59,868 98 352 173 100 Brett Favre Dorsey Levens (99) Brett Favre (390) Bill Schroeder (7-158)
17 at Denver Broncos (1-4) L 10-31 3- 2-0 73,352 21 112 151 363 Brett Favre Dorsey Levens (12) Brett Favre (120) Bill Schroeder (3-41)
24 at San Diego Chargers (4-2) W 31- 3 4- 2-0 68,274 129 166 76 227 Brett Favre Dorsey Levens (77) Brett Favre (173) Antonio Freeman (5-82)
NOVEMBER (2-3)
1 SEATTLE SEAHAWKS (4-2) L 7-27 4- 3-0 59,869 125 182 132 90 Brett Favre Dorsey Levens (104) Brett Favre (180) Corey Bradford (3-106)
7 CHICAGO BEARS (3-5) L 13-14 4- 4-0 59,867 85 254 160 151 Brett Favre Dorsey Levens (79) Brett Favre (267) Antonio Freeman (8-71)
14 at Dallas Cowboys (4-4) L 13-27 4- 5-0 64,634 40 244 149 190 Brett Favre Dorsey Levens (31) Brett Favre (260) Dorsey Levens (8-40)
21 DETROIT LIONS (6-3) W 26-17 5- 5-0 59,869 64 307 110 225 Brett Favre Dorsey Levens (47) Brett Favre (309) Dorsey Levens (10-99)
29 at San Francisco 49ers (3-7) W 20- 3 6- 5-0 68,304 79 229 137 185 Brett Favre Dorsey Levens (56) Brett Favre (236) Antonio Freeman (7-73)
DECEMBER (1-3)
5 at Chicago Bears (5-7) W 35-19 7- 5-0 66,944 188 139 91 206 Brett Favre De'Mond Parker (113) Brett Favre (155) Antonio Freeman (6-97)
12 CAROLINA PANTHERS (5-7) L 31-33 7- 6-0 59,869 79 283 13 368 Brett Favre Basil Mitchell (49) Brett Favre (302) Bill Schroeder (6-84)
20 at Minnesota Vikings (7-6) L 20-24 7- 7-0 64,203 107 212 76 229 Brett Favre Dorsey Levens (99) Brett Favre (229) Bill Schroeder (6-71)
26 at Tampa Bay Buccaneers (9-5) L 10-29 7- 8-0 65,273 12 231 124 150 Brett Favre Brett Favre (8) Brett Favre (234) Dorsey Levens (9-47)
JANUARY 2000 (1-0)
2 ARIZONA CARDINALS (6-9) W 49-24 8- 8-0 59,818 176 299 80 384 Brett Favre Dorsey Levens (146) Brett Favre (311) Bill Schroeder (6-93)
* - Overtime
1999 IN REVIEW
With Ray Rhodes now holding the coaching reigns, the Packers got off to a 3-1 start winning all three games in the final minute. After losing four of their next five as Brett Favre played through a sprained thumb, the Packers looked to have the playoffs sewn up. However, three straight losses would drop them out of the playoffs, as they won their last game of the season to finish 8-8. Saying that the Packers lacked the toughness and fire he desired, GM Ron Wolf relieved Rhodes on his head coaching duties the evening of the team's final game, also firing all of the assistant coaches.
​
RAY RHODES - WHAT WENT WRONG?
Ray Rhodes and Scooter McLean remain the only two men to spend one season as head coach of the Green Bay Packers. McLean's tenure was a 1-10-1 disaster, despite the fact he had a roster filled with future stars. Rhodes found himself with an 8-8 team that was a Super Bowl participant two years earlier. He was fired one year after signing a four-year, $4 million contract to replace Mike Holmgren. So what went wrong in Green Bay? With less than a month to go in the season, Packer GM Ron Wolf dismissed as "ludicrous" the idea that he would fire Rhodes. Yet, Wolf fired Rhodes just hours after Green Bay missed the playoffs for the first time in seven years. "This decision was extremely difficult because of the respect and admiration I have for all the coaches and families involved," general manager Ron Wolf said today. "For whatever reason, our players did not respond to this program. We will begin our search for a new coach at once." Wolf sounded like a man who had hired a coach who did not deliver what he promised or projected. "Is he a different coach than I thought he was?" he said of Rhodes. "Yes, the answer to that is yes. What I think we have to have here is a well disciplined, tough, hard-nosed football team. That's the way you're successful in this business. We have to develop that. We don't have that here." When asked what Rhodes' response to his dismissal was, Wolf said: "I don't think he's very pleased with it, but I think he understood. We had a long and involved conversation last night." The Packers started out 4-2, but two three-game losing streaks sent the season down in flames. As the streaks occurred, grumblings began that Rhodes didn't assert enough control over his players. It was an ironic twist for the players, who quietly criticized Holmgren for being too dictatorial when he left Green Bay a year ago. Even Brett Favre sounded a bit like a player who did not completely understand where the wheels fell off. "This is a total surprise," Favre told the Green Bay Press-Gazette after the firing. "I thought he was a real good coach. Guys related to him well because he was a former player. I think what happened, to a certain degree, guys took advantage. And Ray, he wanted to trust in guys." Packer president Bob Harlan, in his autobiography, explained, to the best account we have found so far, the final steps in the end of the Rhodes era: He (Wolf) pretty much stuck with Ray until we got into December, and then his whole attitude changed. The college football season had ended, giving Ron time to go down to the practice field where he could watch the team during the week. After we lost back-to-back games to Carolina and Minnesota, alarm had really set in with him, and he told me, "I think we're going to make a change, but let's see where we are." I asked him what had changed his mind, and he said, "He's a different coach than I thought he was." He told me that things looked good when he watched the team during training camp, but there was a different pulse on the practice field now and it was being reflected in our play. "These players aren't having any fun," he said. "There's no drive down there. Ray has lost the team."
NAME NO POS HGT WGT COLLEGE YR PR AG G HOW ACQUIRED
Louie Aguiar 10 P 6- 2 220 Utah State 1 9 33 15 1999 FA-K City (1998)
Joe Andruzzi 70 G 6- 3 310 S.Connecticut St 2 2 24 8 1998 FA
Jahine Arnold 88 WR 6- 0 180 Fresno State 1 3 26 1 1999 FA-Pitt (1998)
Rodney Artmore 46 S 6- 0 210 Baylor 1 1 25 5 1998 FA
Roy Barker 94 DE 6- 5 290 North Carolina 1 8 30 1 1999 FA-Cleveland
Tyrone Bell 47 CB 6- 2 210 North Alabama 1 1 24 1 1999 FA
Vaughn Booker 96DE-DT 6- 5 300 Cincinnati 2 6 31 14 1998 Trade-Kan City
Corey Bradford 85 WR 6- 1 205 Jackson State 2 2 23 16 1998 Draft-5th round
Gilbert Brown 93 NT 6- 2 345 Kansas 7 7 28 16 1993 FA-Minnesota
LeRoy Butler 36 S 6- 0 203 Florida State 10 10 31 16 1990 Draft-2nd round
Mark Chmura 89 TE 6- 5 255 Boston College 7 7 30 2 1992 Draft-6th round
Keith Crawford 45 CB 6- 2 198 Howard Payne 2 6 28 3 1999 FA-K City (1998)
Scott Curry 61 T 6- 5 300 Montana 1 1 23 5 1999 Draft-6th round
Anthony Davis 50 LB 6- 0 235 Utah 1 7 30 14 1999 UFA-KC (1999)
Rob Davis 60 LS 6- 3 285 Shippensburg 3 4 30 16 1997 FA-Chicago (1996)
Tyrone Davis 81 TE 6- 4 255 Virginia 3 5 27 16 1997 Trade-NY Jets
Antonio Dingle 74 DT 6- 2 315 Virginia 1 1 22 6 1999 FA
Earl Dotson 72 T 6- 3 310 Texas A&I 7 7 28 15 1993 Draft-3rd round
Santana Dotson 71 DT 6- 5 290 Baylor 4 8 29 12 1996 UFA-Tampa Bay
Donald Driver 80 WR 6- 0 175 Alcorn State 1 1 24 6 1999 Draft-7th round
Antuan Edwards 24 CB 6- 1 205 Clemson 1 1 22 16 1999 Draft-1st round
Brett Favre 4 QB 6- 2 220 S. Mississippi 8 9 29 16 1992 Trade-Atlanta
Mike Flanagan 58 C 6- 5 295 UCLA 2 2 25 15 1996 Draft-3rd round
Antonio Freeman 86 WR 6- 0 198 Virginia Tech 5 5 27 16 1995 Draft-3rd round
Lamont Hall 88 TE 6- 4 260 Clemson 1 1 23 14 1999 FA
Chris Hanson 7 P 6- 1 214 Marshall 1 1 22 1 1999 FA
Bernardo Harris 55 LB 6- 2 250 North Carolina 5 5 27 16 1995 FA
Matt Hasselbeck 11 QB 6- 4 220 Boston College 1 1 24 16 1998 Draft-6th round
Craig Heimburger 75 G-T 6- 2 318 Missouri 1 1 22 2 1999 Draft-5th round
William Henderson 30 FB 6- 1 250 North Carolina 5 5 28 16 1995 Draft-3rd round
Vonnie Holliday 90 DE 6- 5 300 North Carolina 2 2 23 16 1998 Draft-1st round
Desmond Howard 82 WR 5-10 180 Michigan 2 8 29 8 1999 FA-Oakland (1998)
Cletidus Hunt 97 DE 6- 4 295 Kentucky State 1 1 23 11 1999 Draft-3rd round
Charles Jordan 82 WR 5-10 175 Long Beach CC 3 6 29 4 1999 FA-Seattle
George Koonce 53 LB 6- 1 245 East Carolina 8 8 30 15 1992 FA
Dorsey Levens 25 RB 6- 1 228 Georgia Tech 6 6 29 14 1994 Draft-5th round
Ryan Longwell 8 K 6- 0 197 California 3 3 25 16 1997 FA-San Francisco
Billy Lyon 98 DT 6- 5 300 Marshall 2 2 25 16 1997 FA
Kivuusama Mays 56 LB 6- 3 248 North Carolina 1 2 24 3 1999 FA-Minnesota
Tod McBride 27 DB 6- 1 208 UCLA 1 1 23 15 1999 FA
Scott McGarrahan 43 S 6- 1 197 New Mexico 2 2 25 13 1998 Draft-6th round
Keith McKenzie 95 DE 6- 3 266 Ball State 4 4 25 13 1996 Draft-7th round
Mike McKenzie 34 CB 6- 0 190 Memphis 1 1 23 16 1999 Draft-3rd round
Raleigh McKenzie 63 G 6- 2 290 Tennessee 1 15 36 16 1999 UFA-SD (1998)
Basil Mitchell 28 RB 5-10 200 TCU 1 1 23 16 1999 FA
Jim Nelson 57 LB 6- 1 238 Penn State 1 1 27 16 1998 FA
De'Mond Parker 22 RB 5-10 188 Oklahoma 1 1 22 11 1999 Draft-5th round
Marco Rivera 62 G 6- 4 305 Penn State 3 3 27 16 1996 Draft-6th round
Bill Schroeder 84 WR 6- 2 205 UW-La Crosse 3 3 28 16 1996 FA-New England
Darren Sharper 42 DB 6- 2 210 William & Mary 3 3 23 16 1997 Draft-2nd round
Jermaine Smith 99 DT 6- 3 298 Georgia 2 2 27 10 1997 Draft-4th round
Matt Snider 38 FB 6- 2 243 Richmond 1 1 23 8 1999 FA
Jeff Thomason 83 TE 6- 4 255 Oregon 5 7 29 14 1995 FA-Cin (1993)
Ross Verba 78 T 6- 4 308 Iowa 3 3 25 11 1997 Draft-1st round
NAME NO POS HGT WGT COLLEGE YR PR AG G HOW ACQUIRED
Fred Vinson 31 CB 5-11 180 Vanderbilt 1 1 23 16 1999 Draft-2nd round
Jude Waddy 54 LB 6- 2 220 William & Mary 2 2 23 16 1998 FA
Mike Wahle 68 G 6- 6 306 Navy 2 2 22 16 1998 Sup Dr-2nd round
Brian Williams 51 LB 6- 1 245 USC 5 5 26 7 1995 Draft-3rd round
Tyrone Williams 37 CB 5-11 195 Nebraska 4 4 26 16 1996 Draft-3rd round
Frank Winters 52 C 6- 3 305 West Illinois 7 12 34 16 1992 Plan B-K City
1999 PACKERS PRACTICE SQUAD
NAME POS COLLEGE HOW ACQUIRED
Chris Akins S AR-Pine Bluff 1999 FA - 7th round
Tyrone Bell CB North Alabama 1999 FA - San Diego (1999 - 6th round)
Tyrone Goodson WR Auburn 1999 FA
Lamont Hall TE Clemson 1999 FA
Carl Hansen DE-DT Stanford 1999 FA - Seattle (1998 - 6th round)
Chris Hanson P Marshall 1999 FA
Lawrence Hart TE Southern 1999 FA - NY Jets (1998 - 7th round)
Craig Heimburger G Missouri 1999 Draft - 5th round
Deon Humphrey LB Florida State 1999 FA
Steve Johnson CB Tennessee 1999 FA - Seattle (1999 - 6th round)
Doug Karczewski G-T Virginia 1999 FA - NY Jets (1998 - 5th round)
Gerald Williams WR Oklahoma 1999 FA
Bold Italics - Made Active Roster NO - Jersey Number POS - Position HGT - Height WGT - Weight YR - Years with Packers PR - Years of Professional Football AGE - Age on September 1 G - Games Played FA - Free Agent
1999 PACKERS DRAFT (April 17-18, 1999)
RND-PCK NAME POS COLLEGE NOTES
1 25 Antuan Edwards CB Clemson
2 47 Fred Vinson CB Vanderbilt (A)
2 51 For Mike Wahle in 1998 Supplemental Draft
3a 87 Mike McKenzie CB Memphis
3b 94 Cletidus Hunt DT Kentucky St. (B)
4a 122 Traded to Buffalo for Darick Holmes
4b 131 Aaron Brooks QB Virginia (B)
4c 133 Josh Bidwell P Oregon (B)
5a 159 De'Mond Parker RB Oklahoma
5b 163 Craig Heimburger G Missouri (C)
6a 188 From Oakland in 1998 trade, later traded back
6b 196 Dee Miller WR Ohio State
6c 203 Scott Curry T Montana (B)
7a 212 Chris Akins S AR-Pine Bluff (D)
7b 213 Donald Driver WR Alcorn State (E)
A-From Seattle for Mike Holmgren B-Free agency compensatory pick C-From Oakland D-From St.Louis for Steve Bono E-From Chicago for Glyn Milburn
​
FREE AGENCY - UNRESTRICTED FREE AGENTS
PLAYERS SIGNED - LB Anthony Davis (Kansas City), G/C Raleigh McKenzie (San Diego), LB Mike Morton (Oakland)
PLAYERS LOST - LB Lamont Hollinquest (Kansas City), RB Darick Holmes (Indianapolis), RB Travis Jervey (San Francisco), DT Bob Kuberski (Atlanta), P Sean Landeta (Philadelphia), CB/S Roderick Mullen (Carolina), QB Doug Pederson (Philadelphia), G Adam Timmerman (St. Louis)
FREE AGENCY - RESTRICTED FREE AGENTS
PLAYERS LOST - None
FRANCHISE PLAYER DESIGNATION - WR Antonio Freeman
TRADES AND TRANSACTIONS
FEB 9 - Lost RB Michael Blair to CLEVELAND in the NFL Expansion Draft
APR 18 - Traded a 1999 6th-round draft choice (DT Daren Yancey) and past considerations to OAKLAND for a 1999 5th-round selection (C Craig Heimburger)
JUN 23 - Traded LB Mike Morton to ST. LOUIS for a 2001 7th-round selection (later dealt to San Francisco)
AUG 21 - Traded QB Rick Mirer to NY JETS for a 2000 6th-round selection (later traded to Seattle)
AUG 31 - Traded WR Derrick Mayes to SEATTLE for a 2000 7th-round selection (DT Ron Moore)
SEPT 7 - Traded CB Craig Newsome to SAN FRANCISCO for a 2000 5th-round selection (later dealt back to 49ers)