The 2002 Green Bay Packers - 12-4 (1ST-NFC North Division)
Head Coach: Mike Sherman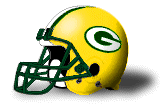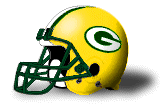 2002 PRE-SEASON RESULTS (3-1)
OFF DEF
AUGUST (3-1) RESULT RECORD ATT RSH PSS RSH PSS STARTING QB LEADING RUSHER LEADING PASSER LEADING RECEIVER
10 at Philadelphia Eagles L 13-20 0- 1-0 58,546 Brett Favre Tony Fisher (55) Craig Nall (62) Charles Lee (3-30)
17 at Arizona Cardinals W 29-21 1- 1-0 35,716 Brett Favre Rondell Mealey (41) Brett Favre (125) Donald Driver (5-73)
26 CLEVELAND BROWNS W 27-20 2- 1-0 62,668 Brett Favre Ahman Green (30) Favre/Pederson (63) Bubba Franks (3-28)
30 TENNESSEE TITANS W 21-20 3- 1-0 62,485 Brett Favre Rondell Mealey (24) Craig Nall (182) Javon Walker (4-85)
2002 REGULAR SEASON RESULTS
SEPTEMBER (3-1)
8 ATLANTA FALCONS (0-0) W 37-34 * 1- 0-0 63,127 211 273 180 194 Brett Favre Ahman Green (155) Brett Favre (284) Donald Driver (7-78)
15 at New Orleans Saints (1-0) L 20-35 1- 1-0 67,958 95 262 146 211 Brett Favre Ahman Green (81) Brett Favre (270) Terry Glenn (9-81)
22 at Detroit Lions (0-2) W 37-31 2- 1-0 61,505 95 347 95 176 Brett Favre Najeh Davenport (84) Brett Favre (357) Bubba Franks (9-62)
29 CAROLINA PANTHERS (3-0) W 17-14 3- 1-0 63,329 99 199 139 193 Brett Favre Ahman Green (73) Brett Favre (200) Donald Driver (5-97)
OCTOBER (3-0)
7 at Chicago Bears (2-2) W 34-21 4- 1-0 61,440 124 333 45 335 Brett Favre Ahman Green (107) Brett Favre (359) Terry Glenn (8-154)
13 at New England Patriots (3-2) W 28-10 5- 1-0 68,436 158 143 123 166 Brett Favre Ahman Green (136) Brett Favre (147) Bubba Franks (5-46)
20 WASHINGTON REDSKINS (2-3) W 30- 9 6- 1-0 63,363 88 155 146 92 Brett Favre Ahman Green (88) Brett Favre (89) Donald Driver (4-44)
27 Bye Week
NOVEMBER (2-2)
4 MIAMI DOLPHINS (5-2) W 24-10 7- 1-0 63,824 104 166 143 163 Brett Favre Ahman Green (72) Brett Favre (187) Ahman Green (6-71)
10 DETROIT LIONS (3-5) W 40-14 8- 1-0 63,313 150 353 126 236 Brett Favre Najeh Davenport (73) Brett Favre (351) Donald Driver (11-130)
17 at Minnesota Vikings (2-7) L 21-31 8- 2-0 64,153 71 296 218 207 Brett Favre Ahman Green (71) Brett Favre (296) Ahman Green (8-38)
24 at Tampa Bay Buccaneers (8-2) L 7-21 8- 3-0 65,672 96 171 93 153 Brett Favre Ahman Green (56) Brett Favre (196) Terry Glenn (4-61)
DECEMBER (4-1)
1 CHICAGO BEARS (3-8) W 30-20 9- 3-0 64,196 181 215 74 230 Brett Favre Tony Fisher (91) Brett Favre (221) Bubba Franks (6-34)
8 MINNESOTA VIKINGS (3-9) W 26-22 10- 3-0 64,070 124 204 191 125 Brett Favre Tony Fisher (96) Brett Favre (214) Robert Ferguson (6-105)
15 at San Francisco 49ers (9-4) W 20-14 11- 3-0 67,947 104 198 107 156 Brett Favre Ahman Green (90) Brett Favre (201) William Henderson (5-33)
22 BUFFALO BILLS (7-7) W 10- 0 12- 3-0 64,106 119 104 43 142 Brett Favre Ahman Green (116) Brett Favre (114) Donald Driver (5-52)
29 at New York Jets (8-7) L 17-42 12- 4-0 78,733 114 208 129 208 Brett Favre Ahman Green (67) Brett Favre (172) Terry Glenn (5-76)
2002 POST-SEASON RESULTS (0-1)
JANUARY 2003 - NFC WILDCARD PLAYOFFS
4 ATLANTA FALCONS (9-6-1) L 7-27 65,358 56 233 192 117 Brett Favre Ahman Green (34) Brett Favre (247) Javon Walker (5-104)
* - Overtime
2002 IN REVIEW
The Packers came flying out of the gates winning eight of their first nine games as they had the newly established NFC Northern Division clinched by midseason with their other three division opponents on the way to losing ten or more. Once again Brett Favre would be the driving force passing for 3,658 yards while starting every game for the 11th straight season. After stumbling at the end of November with road losses to the Minnesota Vikings and Tampa Bay Buccaneers, the Packers appeared to be on the verge of securing home field advantage needing just a win over the New York Jets in the final game of the season. However, the Jets would trounce the Packers 42-17, as the Packers who finished with a 12-4 record not only lost home field, but also their first round bye in the playoffs. In the playoffs, the Packers who had a perfect regular season record at Lambeau Field were stunned in the snow by the Falcons 27-7, in what was their first home playoff loss in franchise history.
FAREWELL TO THE NFC CENTRAL
2002 marked the debut of the NFC North Division, which was the NFC Central minus the Tampa Bay Buccaneers. When the AFL and NFL merged in 1970, there were five different alignments under consideration for the Central.
Plan 1 - Chicago, Green Bay, Detroit, New Orleans
Plan 2 - Dallas, St. Louis Cardinals, New Orleans , Atlanta
Plan 3 - Chicago, Detroit, Green Bay, Minnesota
Plan 4 - Chicago, Green Bay, Detroit , Atlanta
Plan 5 - Chicago, Green Bay, Dallas, St. Louis Cardinals
In Plan 2, Green Bay would have been in the West with San Francisco, Los Angeles, Chicago and Detroit (Minnesota would have been in the East), in what was geographically the most convoluted alignment. Of course, Plan 3 was selected, and Tampa Bay joined the foursome in 1977 after spending one year in the AFC West.
DIVISION CHAMPIONS (+ - No divisions due to players' strike)
1970 Minnesota 12-2-0 Lost Divisional Playoffs 1986 Chicago 14-2-0 Lost Divisional Playoffs
1971 Minnesota 11-3-0 Lost Divisional Playoffs 1987 Chicago 11-4-0 Lost Divisional Playoffs
1972 Green Bay 10-4-0 Lost Divisional Playoffs 1988 Chicago 12-4-0 Lost Championship Game
1973 Minnesota 12-2-0 Lost Super Bowl VIII 1989 Minnesota 10-6-0 Lost Divisional Playoffs
1974 Minnesota 10-4-0 Lost Super Bowl IX 1990 Chicago 11-5-0 Lost Divisional Playoffs
1975 Minnesota 12-2-0 Lost Divisional Playoffs 1991 Detroit 12-4-0 Lost Championship Game
1976 Minnesota 11-2-1 Lost Super Bowl XI 1992 Minnesota 11-5-0 Lost Wild Card Playoffs
1977 Minnesota 9-5-0 Lost Championship Game 1993 Detroit 10-6-0 Lost Wild Card Playoffs
1978 Minnesota 8-7-1 Lost Divisional Playoffs 1994 Minnesota 10-6-0 Lost Wild Card Playoffs
1979 Tampa Bay 10-6-0 Lost Championship Game 1995 Green Bay 11-5-0 Lost Championship Game
1980 Minnesota 9-7-0 Lost Divisional Playoffs 1996 Green Bay 13-3-0 Won Super Bowl XXXI
1981 Tampa Bay 9-7-0 Lost Divisional Playoffs 1997 Green Bay 13-3-0 Lost Super Bowl XXXII
1982+Green Bay 5-3-1 Lost Second Round 1998 Minnesota 15-1-0 Lost Championship Game
1983 Detroit 9-7-0 Lost Divisional Playoffs 1999 Tampa Bay 11-5-0 Lost Championship Game
1984 Chicago 10-6-0 Lost Championship Game 2000 Minnesota 11-5-0 Lost Championship Game
1985 Chicago 15-1-0 Won Super Bowl XX 2001 Chicago 13-3-0 Lost Divisional Playoffs
ASSOCIATED PRESS NFL MVPS FROM THE NFC CENTRAL
1971 - DT Alan Page (Minnesota)
1975 - QB Fran Tarkenton (Minnesota)
1977 - RB Walter Payton (Chicago)
1995 - QB Brett Favre (Green Bay)
1996 - QB Brett Favre (Green Bay)
1997 - QB Brett Favre (Green Bay), RB Barry Sanders (Detroit)
​
AP OFFENSIVE ROOKIES OF THE YEAR FROM NFC CENTRAL
1971 - RB John Brockington (Green Bay)
1973 - RB Chuck Foreman (Minnesota)
1976 - RB Sammy White (Minnesota)
1980 - RB Billy Sims (Detroit)
1989 - RB Barry Sanders (Detroit)
1997 - RB Warrick Dunn (Tampa Bay)
1998 - WR Randy Moss (Minnesota)
2001 - RB Anthony Thomas (Chicago)
AP DEFENSIVE ROOKIES OF THE YEAR FROM NFC CENTRAL
1972 - CB Willie Buchanon (Green Bay)
1973 - DT Wally Chambers (Chicago)
1978 - DE Al Baker (Detroit)
1990 - S Mark Carrier (Chicago)
2000 - LB Brian Urlacher (Chicago)
NAME NO POS HGT WGT COLLEGE YR PR AG G HOW ACQUIRED
Marques Anderson 20 S 5-11 212 UCLA 1 1 23 14 2002 Draft-3rd round
Karsten Bailey 85 WR 6- 0 205 Auburn 1 3 25 7 2002 FA-Seattle (2000)
Kevin Barry 71 T 6- 4 325 Arizona 1 1 23 14 2002 FA
Josh Bidwell 9 P 6- 3 220 Oregon 3 3 26 16 1999 Draft-4th round
Jeff Blackshear 69 G 6- 6 323 NE Louisiana 1 9 33 1 2002 FA-K City (2000)
Matt Bowen 28 S 6- 1 210 Iowa 2 3 25 16 2001 FA-St. Louis
Barrett Brooks 77 T 6- 4 320 Kansas State 1 7 30 2 2002 FA-Det (2000)
Gilbert Brown 93 NT 6- 2 339 Kansas 9 9 31 12 1993 FA-Minnesota
Tony Carter 39 RB 6- 0 235 Minnesota 1 9 30 12 2002 FA-Denver (2001)
Chad Clifton 76 T 6- 5 327 Tennessee 3 3 26 10 2000 Draft-2nd round
Najeh Davenport 44 FB 6- 1 247 Miami (FL) 1 1 23 8 2002 Draft-4th round
Rob Davis 60 LS 6- 3 285 Shippensburg 6 7 33 16 1997 FA-Chicago (1996)
Tyrone Davis 81 TE 6- 4 260 Virginia 6 8 30 9 1997 Trade-NY Jets
Na'il Diggs 59 LB 6- 4 238 Ohio State 3 3 24 16 2000 Draft-4th round
Earl Dotson 72 T 6- 3 317 Texas A&I 10 10 31 14 1993 Draft-3rd round
Donald Driver 80 WR 6- 0 185 Alcorn State 4 4 27 16 1999 Draft-7th round
Antuan Edwards 24 CB 6- 1 210 Clemson 4 4 25 12 1999 Draft-1st round
Brett Favre 4 QB 6- 2 225 S. Mississippi 11 12 32 16 1992 Trade-Atlanta
Robert Ferguson 89 WR 6- 1 209 Texas A&M 2 2 22 16 2001 Draft-2nd round
Bill Ferrario 63 G 6- 2 315 Wisconsin 1 1 24 16 2001 Draft-4th round
Tony Fisher 40 RB 6- 1 222 Notre Dame 1 1 22 15 2002 FA
Mike Flanagan 58 C 6- 5 297 UCLA 5 5 28 16 1996 Draft-3rd round
Bubba Franks 88 TE 6- 6 260 Miami (FL) 3 3 23 16 2000 Draft-1st round
Todd Franz 49 CB 6- 0 194 Tulsa 1 2 26 2 2002 FA-Cle (2000)
K. Gbaja-Biamilla 94 DE 6- 4 253 San Diego State 3 3 24 15 2000 Draft-5th round
Terry Glenn 83 WR 5-11 195 Ohio State 1 7 28 15 2002 Trade-N England
Darrien Gordon 23CB-KR 5-11 190 Stanford 1 9 31 13 2002 FA-Atlanta (2001)
Jay Graham 35 RB 6- 0 225 Tennessee 1 5 26 3 2002 FA-Seattle (2001)
Ahman Green 30 RB 6- 0 217 Nebraska 3 5 25 14 2000 Trade-Seattle
William Henderson 30 FB 6- 1 253 North Carolina 8 8 31 15 1995 Draft-3rd round
Vonnie Holliday 90 DE 6- 5 290 North Carolina 5 5 26 10 1998 Draft-1st round
Cletidus Hunt 97 DE 6- 4 299 Kentucky State 4 4 26 14 1999 Draft-3rd round
Alcender Jackson 64 G-T 6- 3 311 LSU 1 2 25 2 2002 FA-Dallas (2000)
Chris Jackson 86 WR 6- 2 204 Washington State 1 2 27 1 2002 FA-Tenn (2000)
Joe Johnson 91 DE 6- 5 275 Louisville 1 8 30 5 2002 UFA-NO (2001)
Bhawoh Jue 21 CB-S 6- 0 200 Penn State 2 2 21 4 2001 Draft-3rd round
Aaron Kampman 74 DE 6- 4 287 Iowa 1 1 22 12 2002 Draft-5th round
Paris Lenon 53 LB 6- 2 232 Richmond 1 1 24 16 2001 FA
Ryan Longwell 8 K 6- 0 200 California 6 6 28 16 1997 FA-San Francisco
Billy Lyon 98 DT 6- 5 295 Marshall 5 5 28 16 1997 FA
Torrance Marshall41-51 LB 6- 2 255 Oklahoma 2 2 25 16 2001 Draft-3rd round
David Martin 83 TE 6- 4 250 Tennessee 2 2 23 8 2001 Draft-6th round
Tod McBride 27 DB 6- 1 205 UCLA 4 4 26 15 1999 FA
Keith McKenzie 73 DE 6- 3 270 Ball State 5 7 28 4 2002 FA-Chicago
Mike McKenzie 34 CB 6- 0 190 Memphis 4 4 26 13 1999 Draft-3rd round
Rondell Mealey 32 RB 6- 0 224 LSU 2 2 25 3 2000 Draft-7th round
Eric Metcalf 22 WR 5-10 195 Texas 1 13 34 1 2002 FA-Wash (2001)
J.J. Moses 86WR-KR 5- 6 178 Iowa State 1 1 22 2 2002 FA
Hardy Nickerson 56 LB 6- 2 237 California 1 16 36 16 2002 FA-Jack (2001)
Doug Pederson 18 QB 6- 3 220 NE Louisiana 5 8 34 16 2002 FA-Cle (2001)
Jamal Reynolds 99 DE 6- 3 266 Florida State 2 2 23 7 2001 Draft-1st round
Marco Rivera 62 G 6- 4 310 Penn State 6 6 30 16 1996 Draft-6th round
Darren Sharper 42 DB 6- 2 207 William & Mary 6 6 26 13 1997 Draft-2nd round
Maurice Smith 43 RB 6- 0 235 N. Carolina A&T 1 3 25 1 2002 FA-Atlanta
Erwin Swiney 26 DB 6- 0 192 Nebraska 1 1 23 3 2002 FA
Mark Tauscher 65 T 6- 3 320 Wisconsin 3 3 25 2 2000 Draft-7th round
Jared Tomich 75 DE 6- 3 283 Nebraska 1 5 28 2 2002 FA-NO (2000)
NAME NO POS HGT WGT COLLEGE YR PR AG G HOW ACQUIRED
Mike Wahle 68 G 6- 6 310 Navy 5 5 25 16 1998 Sup Dr-2nd round
Javon Walker 84 WR 6- 3 210 Florida State 1 1 23 15 2002 Draft-1st round
Rod Walker 95 DT 6- 3 320 Troy State 2 2 26 13 2001 Trade-Tennessee
Steve Warren 96 DT 6- 1 298 Nebraska 2 2 24 12 2000 Draft-3rd round
Nate Wayne 54 LB 6- 0 237 Mississippi 3 5 27 16 2000 Trade-Denver
Bryant Westbrook 32 CB 6- 1 198 Texas 1 6 27 6 2002 FA-Dallas
Marcus Wilkins 55 LB 6- 2 231 Texas 1 1 22 5 2002 FA
Tyrone Williams 37 CB 5-11 193 Nebraska 7 7 29 15 1996 Draft-3rd round
Frank Winters 52 C 6- 3 305 West Illinois 10 15 37 16 1992 Plan B-K City
Jerry Wisne 77 T 6- 6 315 Notre Dame 1 2 26 2 2002 FA-Chicsgo (1999)
2002 PACKERS PRACTICE SQUAD
NAME POS COLLEGE HOW ACQUIRED
Darnell Alford T Boston College 2002 FA - Kansas City (2000 - 6th round)
Bruce Branch CB Penn State 2002 FA
Pete Campion T/G North Dakota St. 2002 FA - Carolina (2002 - 7th round)
Andy Eby C Kansas State 2002 FA
Kris Farris T UCLA 2002 FA - Pittsburgh
Todd Franz S Tulsa 2002 FA - Detroit (2000 - 5th round)
John Gilmore DE Tennessee State 2002 FA - New Orleans (2002 - 6th round)
Jay Humphrey T Texas 2002 FA - Minnesota (1999 - 4th round)
Alcender Jackson G LSU 2002 FA - Dallas (2000)
Brandon Jennings DB Texas A&M 2002 FA
Devin Lewis WR Southern 2002 FA
J.J. Moses WR/KR Iowa State 2001 FA
Corey Parchman WR Ball State 2002 FA
Terdell Sands DT Tenn.-Chattanooga 2002 FA - Kansas City (2001 - 7th round)
Bill Seymour FB/TE Michigan 2002 FA
Tim Stuber T Colorado State 2002 FA
Erwin Swiney CB Nebraska 2002 FA
Hurley Tarver CB Central Oklahoma 2001 FA - XFL
Mitch White T Oregon State 2002 FA - New Orleans (2001 - 6th round)
Reggie White RB Oklahoma State 2002 FA
Greg Zolman QB Vanderbilt 2002 FA
Bold Italics - Made Active Roster NO - Jersey Number POS - Position HGT - Height WGT - Weight YR - Years with Packers PR - Years of Professional Football AGE - Age on September 1 G - Games Played FA - Free Agent
2002 PACKERS DRAFT (April 20-21, 2001)
RND-PCK NAME POS COLLEGE NOTES
1a 20 Javon Walker WR Florida State (A)
1b 28 Traded to Seattle in draft-day trade
2 60 Traded to Seattle in draft-day trade
3 92 Marques Anderson S UCLA
4a 126 Traded to New England in Terry Glenn trade
4b 135 Najeh Davenport FB Miami (FL) (B)
5a 156 Aaron Kampman DE Iowa (A)
5b 164 Craig Nall QB NW (La.) St
6 200 Mike Houghton G/C San Diego St
7 240 Traded to Tennessee for Rod Walker
A-From Seattle in draft-day trade B-Free agency compensatory pick
​
FREE AGENCY - UNRESTRICTED FREE AGENTS
PLAYERS SIGNED - DE Joe Johnson (New Orleans)
PLAYERS LOST - WR Corey Bradford (Houston Texans), S Billy Jenkins (Buffalo), CB/KR Allen Rossum (Atlanta), WR Bill Schroeder (Detroit), G/T Barry Stokes (Cleveland), DE John Thierry (Atlanta)
FREE AGENCY - RESTRICTED FREE AGENTS
PLAYERS LOST - None
TRADES AND TRANSACTIONS
MAR 11 - Traded a 2002 4th-round draft choice (DE Jarvis Green) and a conditional 2003 4th-round pick (later traded to Denver - DE Bryant McNeal) to NEW ENGLAND for WR Terry Glenn
APR 21 - Traded a 2002 1st- (TE Jeramy Stevens) and 2nd-round draft choices (DE Anton Palepoi) to SEATTLE for a 2002 1st-round selection (WR Javon Walker) and 2002 5th-round choice (DL Aaron Kampman)